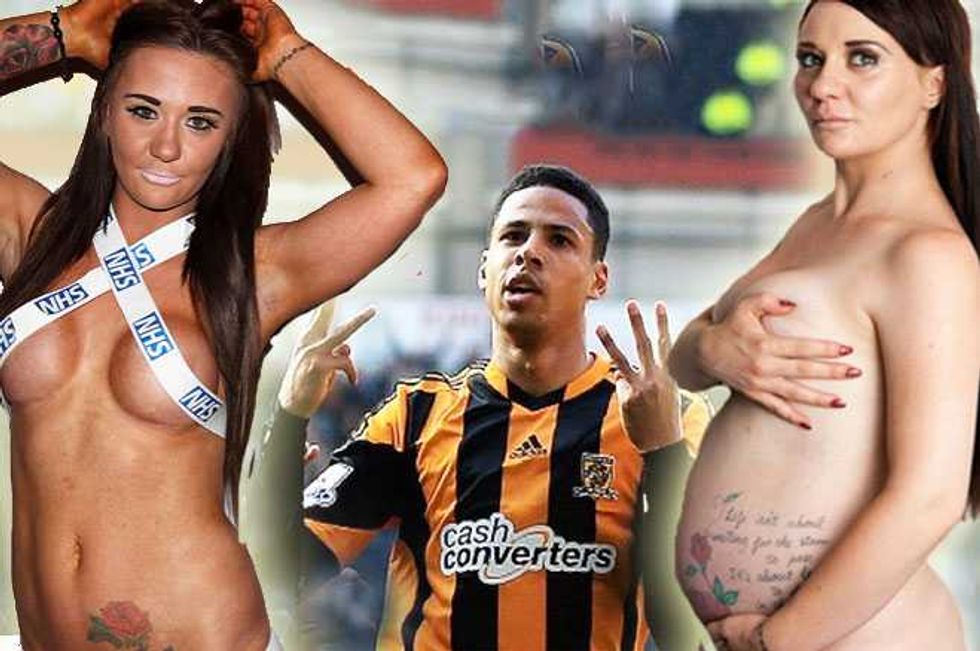 Confused? You will be…This shit is complicated. See if you can follow along.
Back in 2013, "glamor model" Josie Cunningham, became famous in Britain for 15 minutes after getting the National Health Service to cover the cost of her $8,000 36DD boob job—by claiming she was bullied for having a flat chest.
She may have been a fake model—as just one quick look at her photos makes crystal clear—but, the single mother-of-two soon turned professional troll, after tweeting such gems as, "sticks and stones may break my bones, but taxpayers will always fund me!"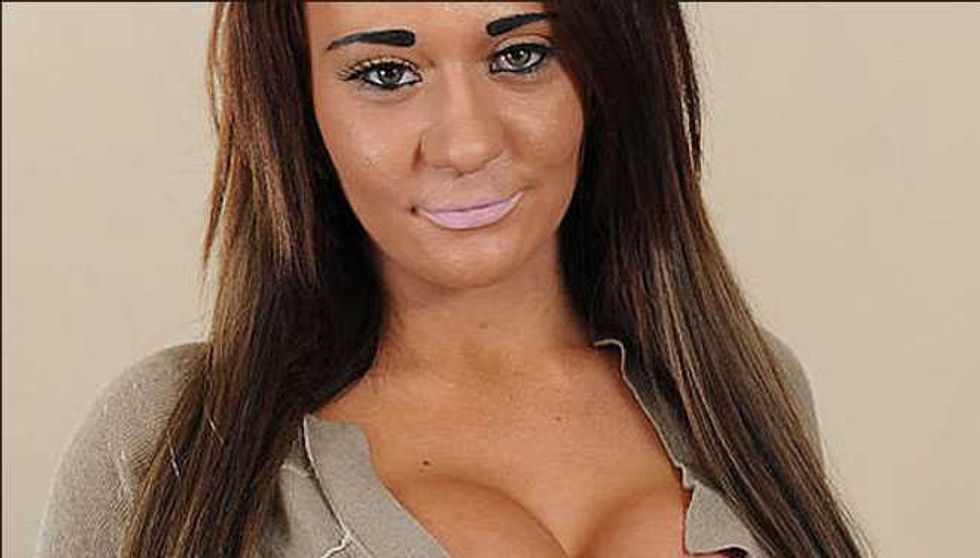 Upping the troll ante, after getting pregnant for a third time, Cunningham confessed to smoking a whole packet of cigarettes and drinking glass after glass of wine after discovering she was having a boy.
If you're not already thoroughly repulsed, then stick this in your pipe and smoke it—next, Cunningham reportedly raked in $50,000 by selling tickets to watch the birth of her aforementioned third son—whom, she previously admitted, she considered aborting so she could be on Big Brother.
However, when she subsequently discovered she was actually pregnant with a girl, Cunningham vowed to put a portion of the ticket sales money in a trust fund, so, when her lucky daughter reached 18, she could have a boob job.
Yes. Really.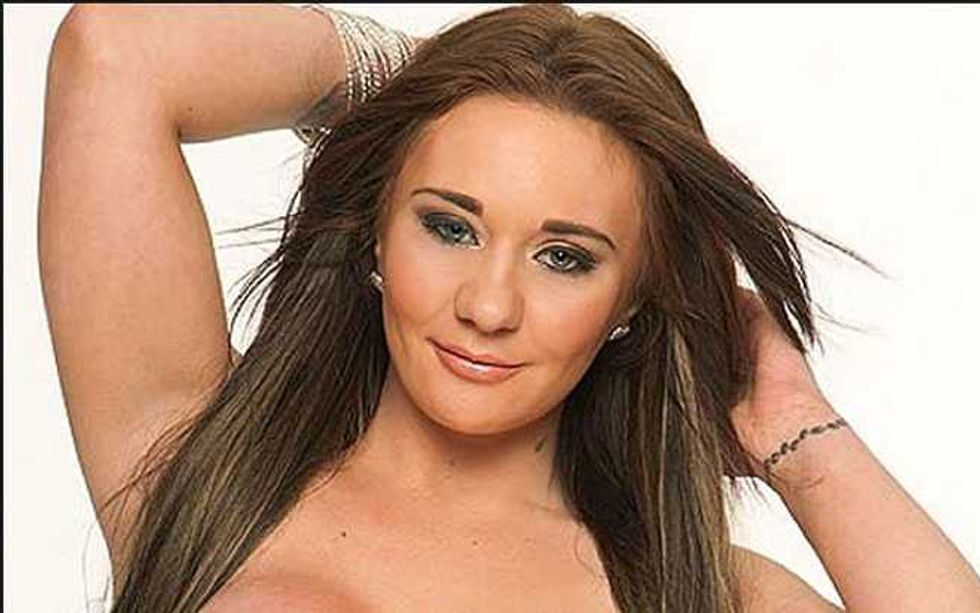 Anyway, fast forward to now. Cunningham is about to give birth to the little girl, when she suddenly announces that the "pro footballer" father of her daughter-to-be, is actually… GASP!! A big, fat fraud!
The 24-year-old claims she met her third baby daddy on a dating site, and that he told her he was Hull City FC captain Curtis Davies.
Now, you may well ask…why would anyone but a complete fool believe a professional footballer would be trawling dating sites? Well, Cunningham is no fool—she explained that she had her doubts too, so, she asked this "Curtis Davies" to "write a pin number on his cock and send me a pic with his face in" to prove his identity.
Then she got preggers.
Nine months later she goes into labor, but just before doing so, she reveals (via social media, natch!!) that baby daddy, whom she claims she has known for 18 months, is not actually footballer Curtis Davies—but an imposter.
GASP!!!!
"I feel so dirty, ashamed and devastated. I've been completely manipulated by a man for 18 months pretending to be a Premiership footballer," Cunningham tweeted.
"I feel physically fooled by him and had sex with someone who claimed to be someone he wasn't."
"We wasn't in a full blown relationship, so I didn't see him too much, thats how he managed to keep the lie going. I know I'm not that clever," she added.
Wait…what??!!
So who is the real father?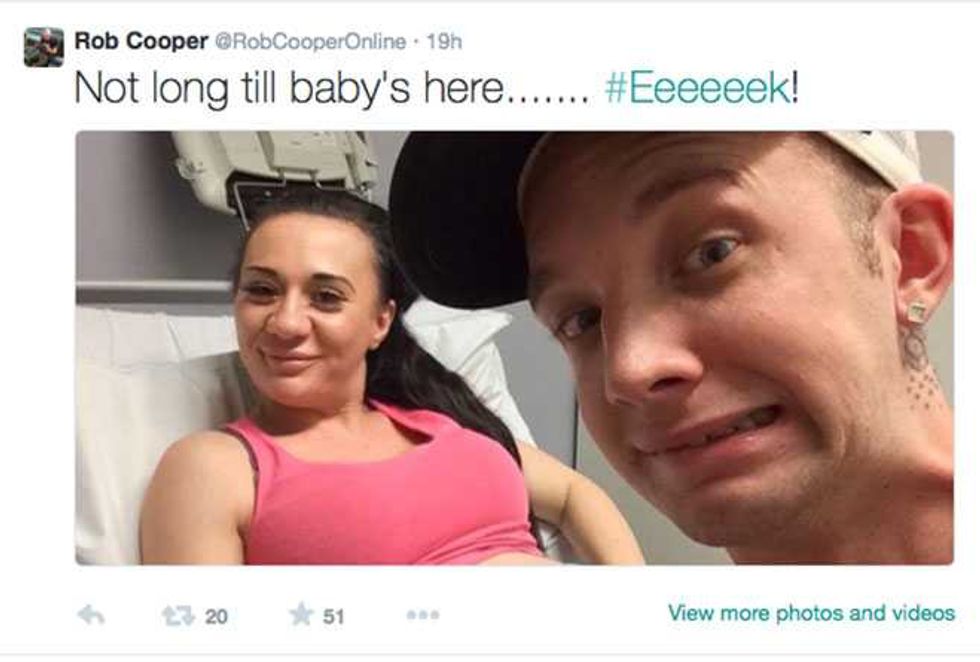 Cunningham hasn't said one word about who this potent charlatan actually may be—leading many to speculate that the whole ridiculous drama is completely made up.
Pah! Why on Earth would a girl who sold tickets to the birth of the baby she almost aborted in a bid to be on Big Brother do something so classless? As if!
Meanwhile, the real-life Curtis Davies, who had no clue he was allegedly being impersonated, continues to live happily with his own, actual girlfriend, 25-year-old Laura Dearn.