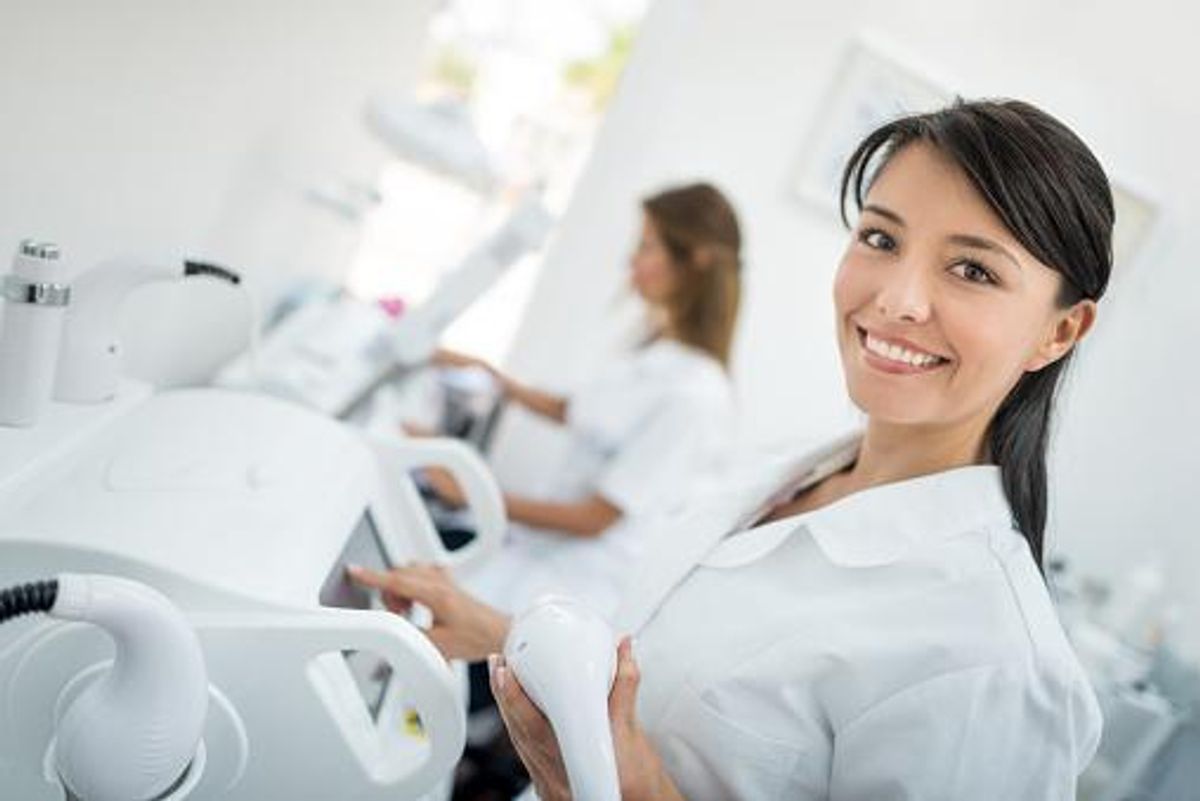 Everyone is unique, and that also means we have unique skin. And different environmental or hormonal changes can affect our skin in different ways, often causing acne or irritation. Sometimes, I just didn't understand why I broke out when I continued to use products that were supposedly designed to "prevent" breakouts. So I kept returning to my dermatologist, who knew way more about my skin than I did.
Dermatologists have had years of training to know which prescription products will be best for different types of skin, whether oily, dry, or sensitive. But after all of the hassles of making appointments and waiting for my expensive prescriptions, I wanted to find an over-the-counter product that would work just as well. So when I found out that leading acne skincare company, Proactiv, was harnessing the power of an advanced retinoid in their new over-the-counter product line, ProactivMD, I knew I had to try it.
The secret lies in adapalene gel, which Proactiv calls their "miracle molecule." This vitamin-A derivative is the first-ever retinoid ingredient approved by the FDA for over-the-counter use for treatment of acne. It works at the cellular level to fight acne, and prevent future breakouts. Through exfoliation, this powerful ingredient shrinks pores and reduces redness and inflammation. No wonder dermatologists have been prescribing retinoid-based acne treatments for decades.
What I love about ProactivMD is that it's a way to bring my dermatologist's skin expertise home in one easy-to-use regimen. ProactivMD's combination therapy is a fully balanced skincare regimen that includes a cleanser, toner, hydration and sun protection, plus the prescription power of adapalene. After using ProactivMD, you'll see your skin improve in tone and texture and look clearer and brighter.
ProactivMD's adapalene is a product that combines the power of prescription-grade ingredients with the ease of an over-the-counter treatment. It allows acne-sufferers like me to feel confident that they are using doctor-developed formulas to stay in the clear. I love my dermatologist, but I'm grateful to have found ProactivMD.
Update: The awesome team at Proactiv is extending a special offer to our readers! Follow this link to sign up for Proactiv MD for as low as $19.95 AND get your choice of a free gift - Proactiv+ Green Tea Moisturizer or the Skin Purifying Mask!

Presented by Proactiv®