Popdust Sessions: pronoun puts Heartbreak on blast and tells us why Dashboard Confessional is still "So Emo"
Alyse Vellturro is Bushwick by way of Concord, a singer-songwriter who records complex pop music in her bedroom under the moniker pronoun: she tells the name it allows her to be either the subject or object, a remark that Vellturro throws out in passing but that I find quite beautiful. Her music is somewhere in between the current wave of heartbroken emo revival tearing up the festival circuit today and the slacker pop of us kids who grew up on Sheryl Crow and Alanis Morissette. Her first single "a million other things," was featured on Spotify's New Music Friday and has been played over 100,000 times since. She has a sound that we're hella interested in, which is why we invited her to come down to the Popdust office to give us a stirring rendition of that, along with her follow-up single, "just cuz you can't," both immaculately performed with her touring bassist Eric Messihi, a longtime gun-for-hire in the New York scene.
Among the singers and songwriters vying for your pay-by-the-stream attention, Vellturro is neither the childish prodigy rolling out of the womb fully formed nor the armchair guitarist with a box of weekend demos. Her day job, currently, in in music label management and, before that, she worked in artist management. "It's not too different," she said, of the change from behind the scenes to the talented center of the stage, "it's just weird that you're the subject now."
Watching Chris Carrabba perform as Dashboard Confessional in her youth inspired Vellturro to pick up the guitar and she lists both Death Cab for Cutie's Transatlanticism and Jimmy Eat World's Clarity as formative influences. And Carrabba's image of one-man desolation that still inspires her, "The idea that is was just like, one guy and he so emo...all his acoustic work still means a lot to me." But it was her own heartbreak that inspired Vellturro to pick it up again; her debut EP, There's No One New Around You is a breakup record written in the key of romantic angst and built with the richly layered sound of a consummate professional. Originally going to Berklee to study music, she confessed that she was unsure if she had the chops to compete at a school's whose alma matter include Quincy Jones and Esperanza Spalding. "Surrounded by all these crazy talented people," she told me, "I was like, I don't think I'm that talented." Fortunately, Vellturro opted to stay in music but concentrated on engineering and production, skills that have come in handy while working on her self-produced EP. Songwriting is still a very personal thing for Vellturro, she tells me that many of the songs she wrote after her breakup were too angry to be included in the There's No One New Around You's richly layered romantic melancholy. The record's title is, of course, a reference to Tinder. Her latest song, however, "it's the way" is a gorgeous slice of fist-pumping rock that tackles Trump with the same vigorous disdain as an exlover: "It's the way you make us feel, like nothing at all," she painstakingly sings.
"I do a lot of layering of my vocals," she told me, describing how she is able to evoke anthemic atmospheres while primarily still recording in her bedroom. "When I first started recording, I was like 'this doesn't sound good' and, so, did that over and over and eventually layered a million different harmonies, until I felt it sounded okay." But Vellturro and her rapidly growing fanbase grew attached to the sound and it manages to sound like nothing else being recorded today and she wants to take that even further. "Maybe like the Killers."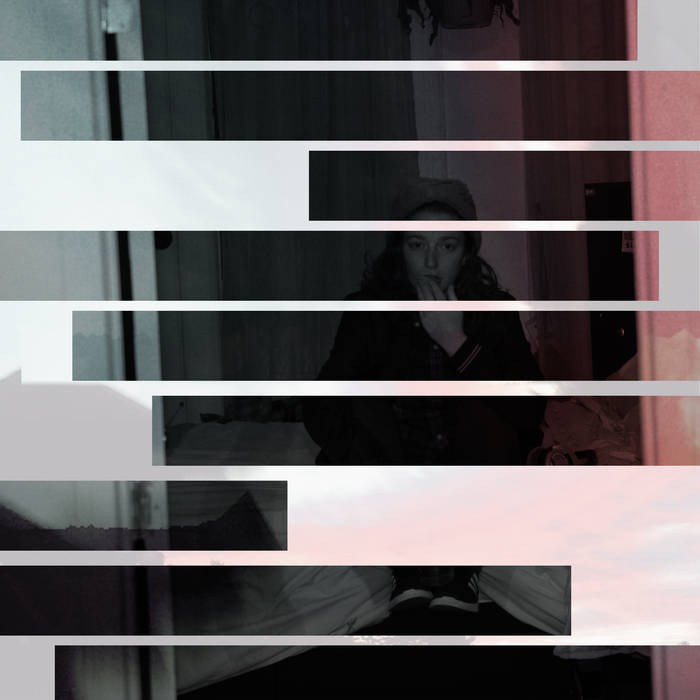 source: Bandcamp
And catch pronoun at the Brooklyn Bazaar on 9/20!