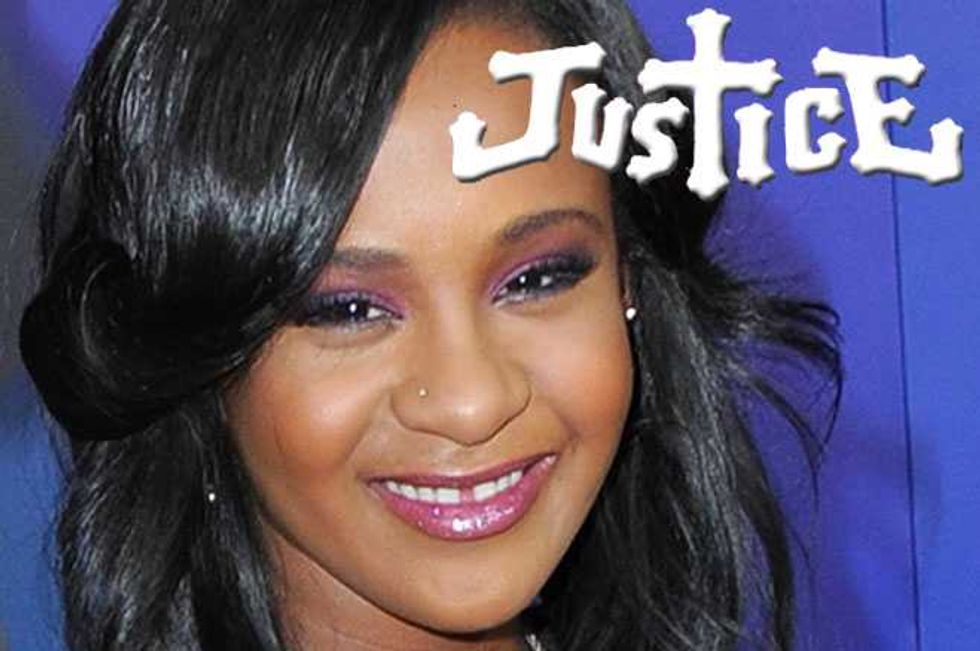 Bobbi Kristina Brown,  the only daughter of Whitney Houston and Bobby Brown, is tragically about to die and now prosecutors are zeroing in on her douchebag boyfriend Nick Gordon as the chief suspect in a murder investigation.
Police opened a criminal investigation last January after Bobbi Kristina was found unconscious in a bathtub with suspicious bruising on her body.
But that's not all: Bobbi's conservator, Bedelia Hargrove, claims Gordon, 25, stole money from her Whitney Houston inheritance, viciously beat her numerous times, and on the morning she was found in the bathtub, it is alleged that he even dragged her upstairs by her hair and punched her multiple times in the face after a huge fight about her leaving him.
Since she's been in a coma, he's said to have been regularly transferring money from her account into his own account!
The lawsuit claims that Bobbi Kristina had confided to a close friend that Gordon was not the man she thought he was, and that she was planning to meet the friend on January 31 to expose the abuse. The meeting never happened. Instead, Bobbi was found face down in her bathtub. Her mouth was swollen and another tooth had been knocked out.
The District Attorney has been waiting for the moment that the family decided to take Bobbi Kristina off life support so they could open the case.
The Fulton County D.A. told TMZ;
"In view of the new circumstances regarding the health status of Bobbi Kristina Brown, we will be reviewing the case with greater interest,"
Bobby Brown and Pat Houston meanwhile have been gathering at the hospice where Bobbi Kristina has been taken off all meds.
Nick Gordon on the other hand, has been pictured relaxing in a hot tub in Florida.