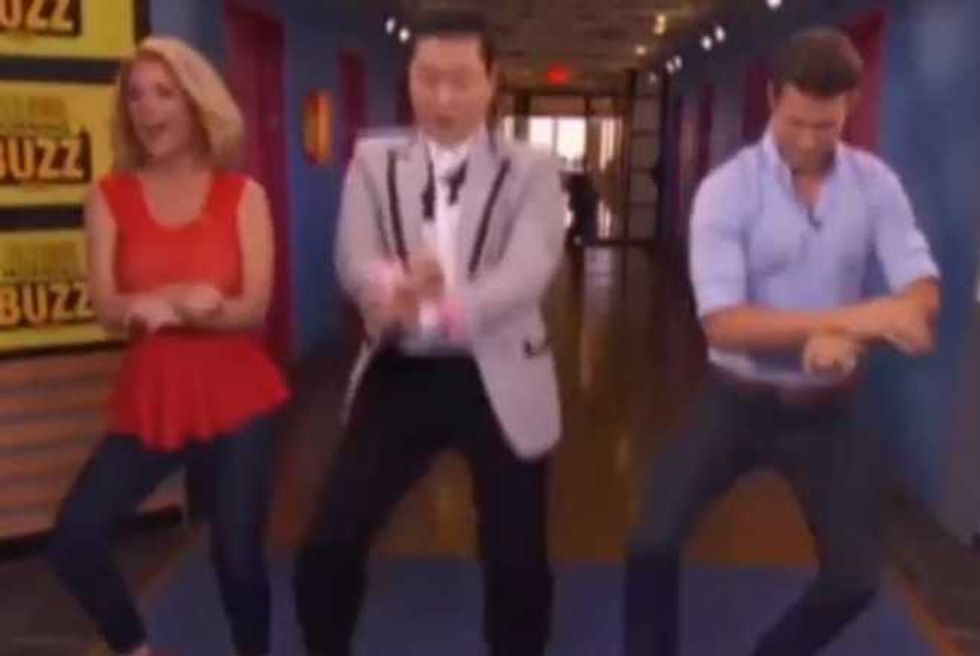 You love "Gangnam Style," they love "Gangnam Style," but have you seen it live? A recently recorded version of Psy's "Gangnam Style" performed in concert from South Korea shows just what a stadium full of people look like horse-riding simultaneously. Uploaded on August 25, it's closing in on one million views in just about four days, and demands your attention for full Psy stan status. We've previously seen what Psy looks like reenacting some of the video in person, thanks to a generous stadium sound engineer and ruthless camera operator, but this packed house has a lot to teach Dodger fans about how to properly react in the presence of greatness.
For reasons unknown, the video went private YouTube just moments ago (no!). We'll keep you posted on its whereabouts, and how you can appreciate Psy in other ways, starting with an outdoor performance where screams and overall volume surpasses that of any Justin Bieber or NKOTBSB event.
And for the perfectionists among us, here's Psy performing "Gangnam Style" on Vh1's Morning Buzz Live on Tuesday. Watch carefully as he teaches Popdust friend Carrie Keagan how to properly execute the horse-riding move. We have a lot to learn.