MUSIC
TIANY TUNES 6: Distant Lover is the playlist to cope with the end of that summer fling, or sustain you through your long distance relationship (or let's be honest, the demise of it).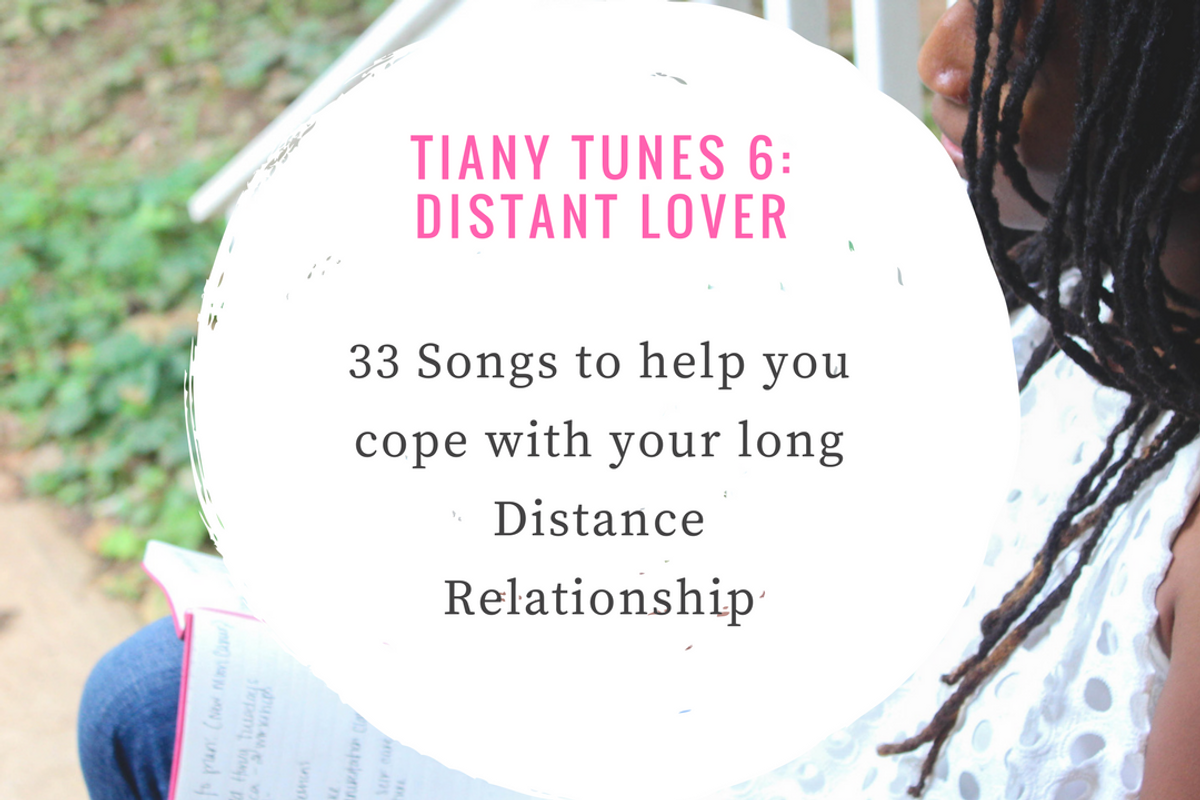 Hook up your bluetooth and send to your bae, or the inbox of baes past (or that bae you just can't let go of).
The temperature is dropping, the air is crisper, the pants are longer, and the jackets are heavier. So is the heart. Let's face it. September is the month of transitions. The month where summer turns into fall, you get all of your third quarter grind in, and for some, you prepare for a new fiscal year. For most, it's also the month where you start to let go of your summer. The smell of barbecue and salt water, the sound of the cookout playlist and the ocean, the welcome feel of jet lag–all just memories. You know what else becomes memories, or start to fade away? Your summer flings. Whether due to physical or emotional distance, the connection ebbs and flows like the waves you sat on the beach together just a few weeks prior. No worries, I made Tiany Tunes 6: Distant Lover to cope with all of the stages of distance. From hopeful pining, to strong reassurance, followed by doubt and acceptance with a few tracks thrown in for that inevitable revisit there is something for every stage of your new reality. The uncertainty of this phase giving you anxiety? Don't worry, whether this relationship or another, cuffing season is right around the corner, and Tiany Tunes 3: Baby It's Cold Outside has the cure to comfort.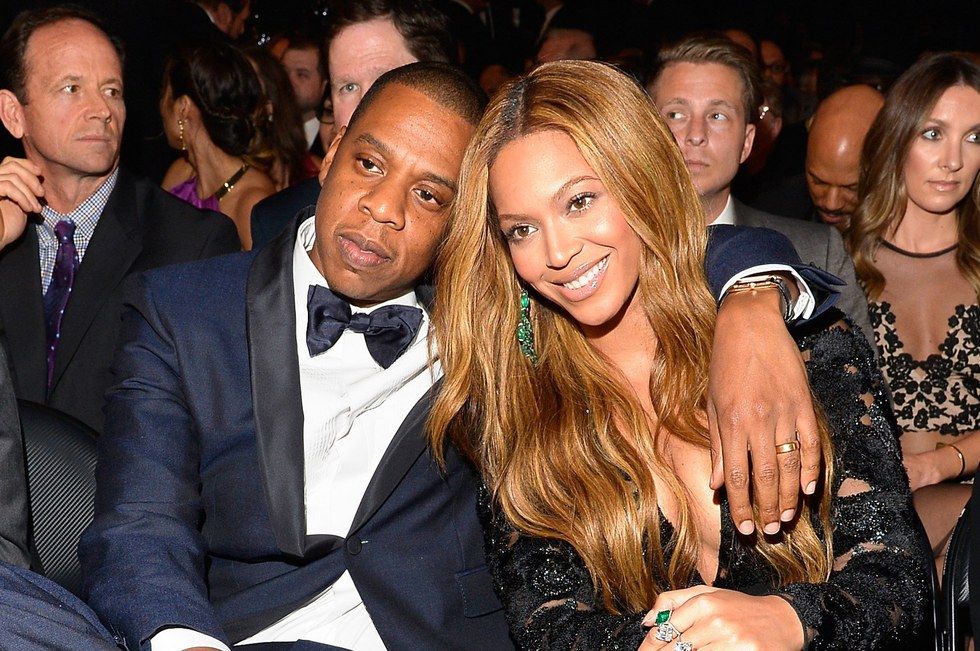 Beyonce and Jay Z celebuzz.com
Take a look at the first ten songs and then check out the entire Spotify playlist to see even more from 50 Cent, Frank Ocean, Marron 5, Cyndi Lauper, Fergie, H.E.R., and more.
1

.

Miss You x Beyonce
I thought that things like this get better with time but I still need you. Why is that?
2

.

Distant Lover x Marvin Gaye
Distant lover you should think about me. Say a prayer for me. Please, please baby
3

.

A Thousand Miles x Vanessa Carlton
And I need you.And I miss you.And now I wonder...
4

.

Hey There Delilah x Plain White T's
Don't you worry about the distance I'm right there if you get lonely. Give this song another listen. Close your eyes.
5

.

Far Away x Marsha Ambrosius
Don't know what I'm gonna do. Four days and countin', I've been layin' here starin' myself in the mirror all alone in my room.
6

.

Computer Love x Zapp
Zapp invented the internet, not Al Gore. Could it be your face I see on my computer screen?
7

.

Thinkin Bout You x Frank Ocean
Yes of course I remember, how could I forget how you feel?
8

.

Like You'll Never See Me Again x Alicia Keys
If I couldn't feel your touch and no longer were you with me I'd be wishing you were here to be everything that I've been looking for.
9

.

-Passionfruit X Drake
Listen, harder buildin' trust from a distance. I think we should rule out commitment for now cause we're fallin' apart.
10

.

T-shirt x Destiny's Child
Hold up a minute, thought I heard your name. My mind, playing tricks on me again. I hear knocks at the door, is that my baby home? Why couldn't it be reality? Looked at the clock and it says 4:03. At nine, he'll be arriving on a plane then we'll be making love and hearing the song again
I know, you want more.The full playlist is below. You're welcome. DId I miss anything. Tweet me what I missed or hop into my Insta DMs.
---
More Tiany Tunes Playlists:
Tiany Tunes 3- Baby It's Cold Outside
The perfect Mother's Day playlist
---
Brittiany Cierra is an entertainment and travel journalist and On-Air host highlighting where culture, music, film, television, and current events intersect. When she's not writing about people, places, and things, she's speaking about, dancing on, or marketing them. Follow the journey on twitter and Instagram.
---