Top Stories
INTERVIEW | "I'll be releasing two new songs this October...and you're gonna love them!"
Singer. Model. Radio Host. And so much more — is there anything Alli Simpson can't tackle?
The Australian beauty has tackled a multitude of projects over the last couple of years and handled each spectacularly. Whether she's sharing her next single or her next outfit, she has her online fans engaged and excited (all 1.53M on Twitter alone!). With the worlds of music and fashion comfortably ventured into, Alli is about to enter another new territory: co-hosting an online music competition show. This weekend, she will also be backstage at the iHeart Music Festival in Las Vegas.
Her extensive portfolio might make you think Alli's unlike every other eighteen year-old young woman, but you'd be wrong. She's just as jazzed about make-up, shoes, and sharing her feelings on her online platforms as most, making her even more lovable.

Popdust spoke with Alli via email about her many talents and how they've inspired her wide array of passions.
---
You're an actress and a musician. What attracted you to getting involved in the entertainment industry?
When I moved here I was exposed to the entertainment industry and was able to find out my true passions...once I started I couldn't stop!
Your brother, Cody Simpson, is also involved in music and acting. What's it like both having such public careers?
It's super fun to work alongside my brother Cody. We're each other's biggest supporters and inspire each other every day.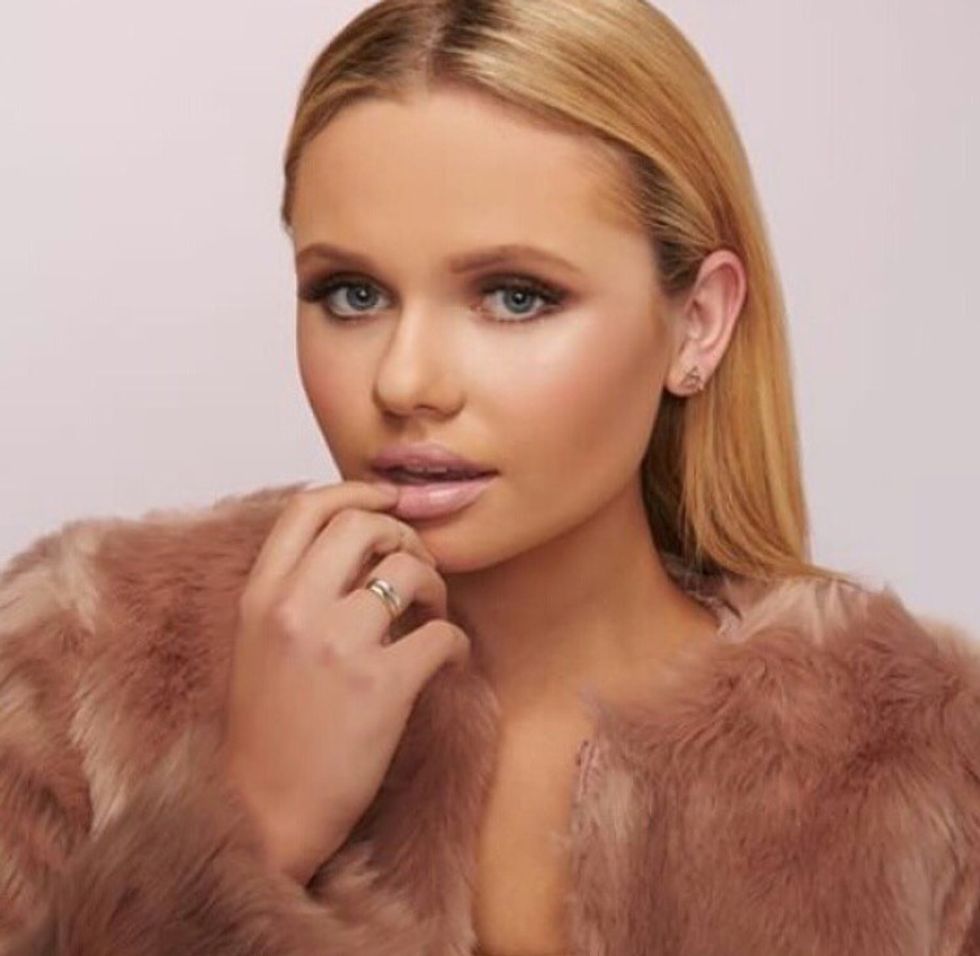 You were named the youngest nationally syndicated radio host with your show on Radio Disney, "The Alli Simpson Show." What are some of your favorite things about being a radio host?

It was a great platform for me to be able to voice my opinions on teen topics like music, fashion, beauty, and connect with my fans on a deeper level - especially to an audience of 7M!
You also model and are currently working on the ALDO shoes fall campaign. What has that experience been like?
Working with Aldo has been a dream. I've always been a fan of the brand. I base my outfits around my shoes! Seeing my face on the store on 5th Avenue was a dream come true!

Coming up, you're going to be a backstage correspondent at the iHeart Radio Music Festival. How are you preparing for this and what are you looking forward to?
I'm looking forward to seeing some of my friends and favorite artists perform...and have a fun time in Vegas!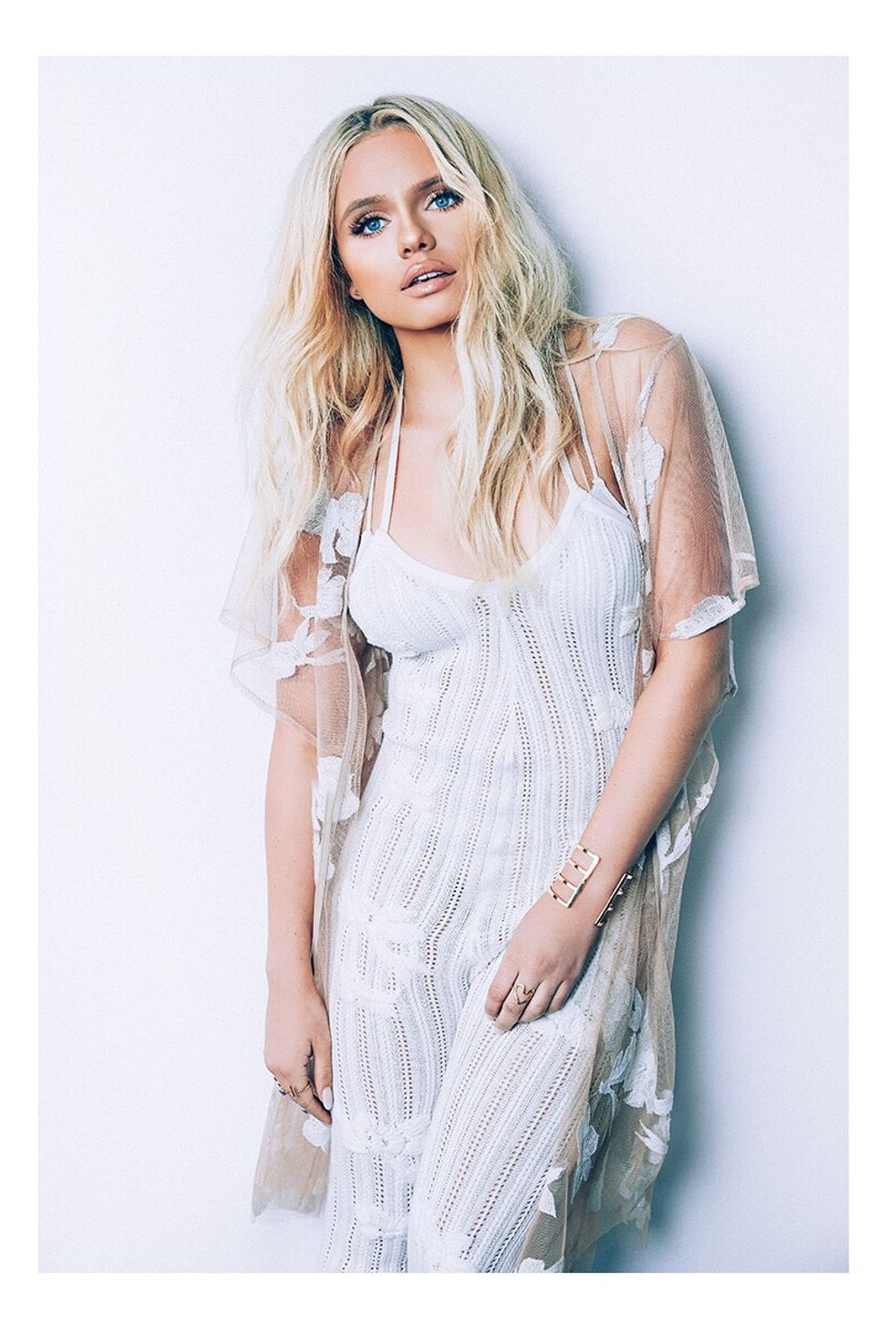 You will also be a co-host of the upcoming YouTube music competition series "The ShareSpace." What can you tell us about this show and your involvement with it?

The ShareSpace is a new, online music completion show with Sony and YouTube I'll be hosting alongside Jai Waetford. It will be a unique way to discover new talent and be a mentor to upcoming talent. I can't wait to start filming in October!
You also work on a number of charity projects. What is rewarding for you about that work?
I'm teen ambassador for the Children's Miracle Hospitals and that's something I've always been passionate about. Being able to visit the hospitals and make the families and children feel inspired is the most rewarding part. Plus to see the people I meet get inspired to do what they love to do, like my girl Angelica on America's Got TalentAmerica's Got Talent!
In addition to all of your projects, you'll also be releasing new music in the fall. What can you share about the new songs?
I'll be releasing two new songs this October! They're very personal to me about some of my past relationship experiences- one's up tempo and one's acoustic...and you're gonna love them!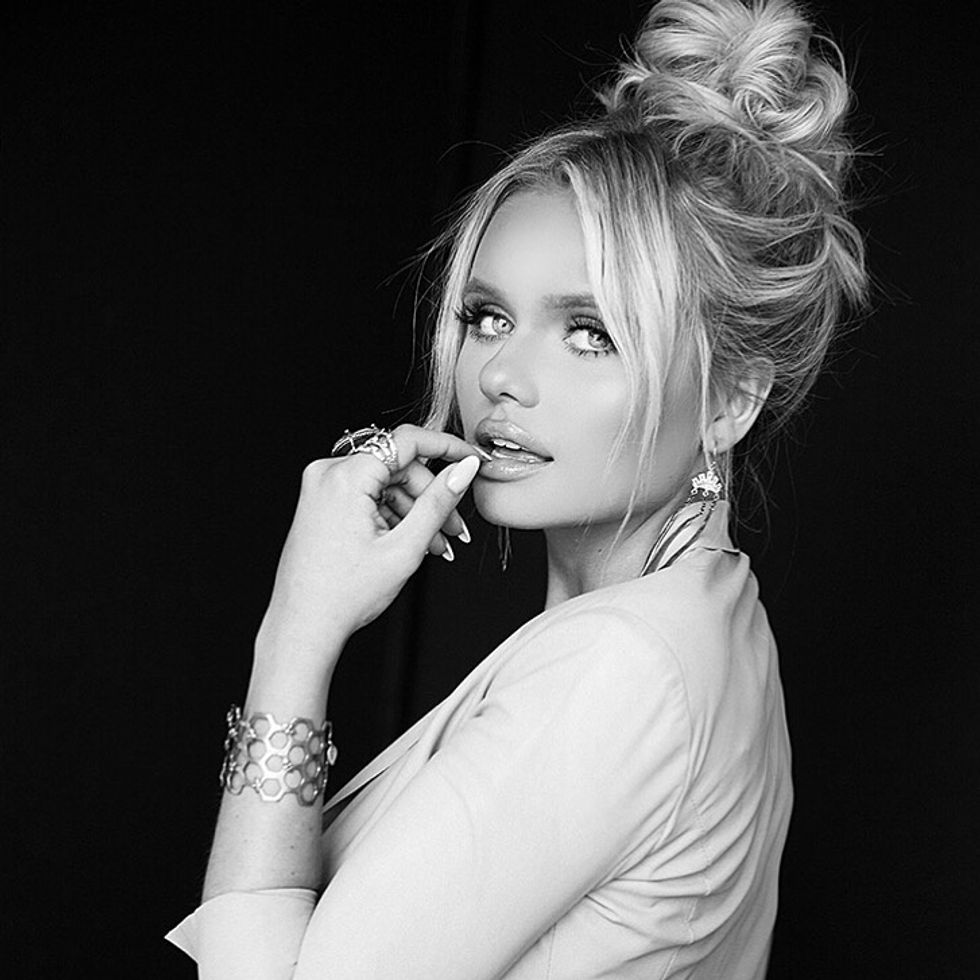 ---
Rachel A.G. Gilman is a writer, a radio producer, and probably the girl wearing the Kinks shirt. Visit her website for more.
---
READ MORE ABOUT MUSIC...
LIVE | GGOOLLDD played a luminous first show at The Mercury Lounge
Fly By Midnight "...just two dudes making music"
INTERVIEW | FTampa on following your dreams
---