MUSIC
Exclusive Interview with this Hip Hop Icon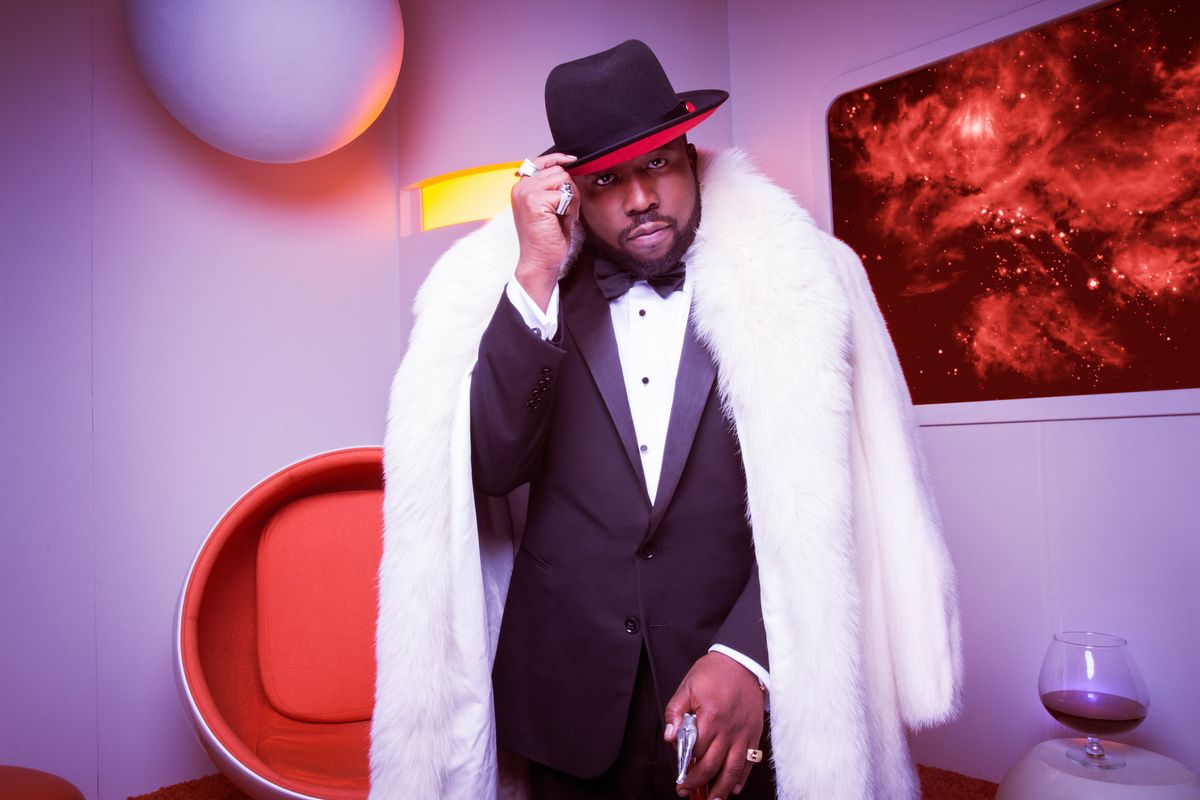 Atlanta Hip-Hop pioneer Big Boi talks about his latest video, His love for Atlanta's thriving music scene, and still being able to create quality music all these years later.
Only one word comes to mind when you think of Antwan "Big Boi" Patton....Legend. He along with his childhood friend and partner Andre 3000 revolutionized hip-hop as the Grammy Award winning duo OutKast. Big Boi has since then carved out his own legacy as a solo artist releasing three critically acclaimed bodies of work. His most recent offering "Boomiverse" was released this past summer and it is yet another euphoric bass loaded gem that we expect from the man known as "Daddy Fat Sax". His newest visual "In The South" is an animated joyride through the "Dirty Dirty" with Gucci Mane and Houston Hip-Hop legend the late Pimp C. With a new video and the announcement of the second leg of his "Daddy Fat Saxxx" tour, Big Boi doesn't look like he's slowing down any time soon. Alongside Popdust correspondent Brent Butler, we had a chance to speak to Big Boi about "In The South", still being able to be inspired, and much more.
WATCH: "In The South"
Popdust (Brent Butler): The song "In The South" features Gucci Mane and unreleased vocals from Pimp C. What can people expect from the visual?

Big Boi: It's a psychedelic animated experience. It's a fun song and, I just wanted to make a fun video. Cory Mo, who produced the record has an animation company. I posted a few cartoon snippets on social media as trailers, and he asked: "What if we did a real cartoon"? I said, "Let's do it!". It came out jammin'. It's bangin'! I actually have a cartoon series that I've been working on the past 5 years that we're shopping around called "Hotlanta Waxx."
Popdust (Deascent): With "Boomiverse" being your 3rd solo album, did you have a set sound in mind this time around or did you just hear certain beats and say "I need to get on this"?
Big Boi: Everything I do is always organic. I'm constantly in the studio, and I never stop recording. When I cook up a batch of songs and things start gelling & sounding cohesive as one body of work that's when it becomes an album. With "Boomiverse", we likened it to the Big Bang Theory. We called it the "Big Boom Theory". It was about forgetting everything you've done, starting from scratch, and doing something you've never done before.
Popdust (Deascent): Yourself, Jay-Z, and Wu-Tang Clan have all released critically acclaimed albums this year. Do you feel like hip-hop is finally in a space where age doesn't matter just as long as the music is good?
Big Boi: Absolutely! Dre (Andre 3000) & I were 16-17 years old when we made our 1st album (Southernplayalisticadillacmuzik). We were 19 when we released "ATLiens", and we released "Aquemini" at 22. Before we were 25, we had classics under our belt. I look at it as going back to school every time you make a new album. As a master Jedi MC, I'm still a student. As long as you're still learning and still inspired it will show in the music. That's what I try to give people every time I drop.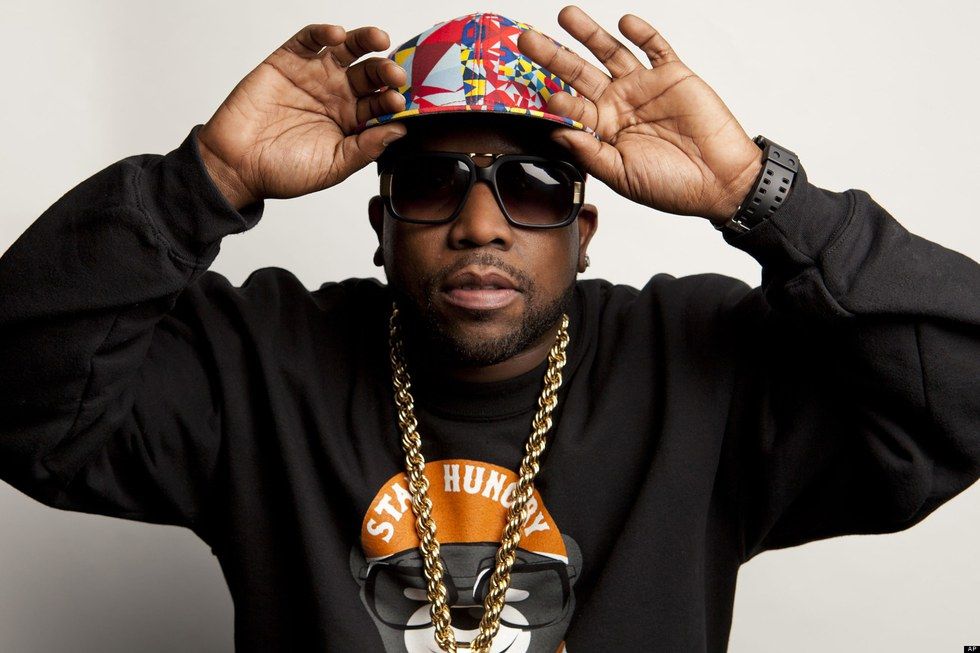 Popdust (Brent Butler): What is your take on the Atlanta soundscape right now, the upcoming artists that are worth paying attention to and where do you see it going?
Big Boi: The South is popping right now. I applaud everybody that's apart of the movement and doing their thing. It's just good to see fellow ATLiens grinding, stacking, and pushing everything forward. Everybody from Killer Mike, Janelle (Monae), Gucci Mane, Migos, 2 Chainz, Ludacris, and T.I. I love all of it. I salute everybody from Atlanta.
Popdust (Deascent): Atlanta has always had more camaraderie than other regions in hip-hop. Do you guy feel like you guys are the glue that holds hip-hop together and shows everyone else how they should operate?
Big Boi: I think the camaraderie here is exceptional. We work together, and there isn't really any "beef". As far as being the glue, I would say we're more like a staple. I think us still supporting and repping the city like this shows that Southern Pride is strong. When it wasn't cool to be from Atlanta we were repping Atlanta. I think it's going to be like that for a minute.
POP⚡ DUST | Read More…
REVIEW | "American Made" is a familiar story revitalized by a charismatic Tom Cruise
WTWD? | Questions on Season Eight of The Walking Dead

SPORTS | Catalan Independence and What It Could Mean for Barcelona Soccer