FILM & TV
REVIEW | This Swedish produced film offers a refreshingly non-anglocentric look at tennis' greatest rivalry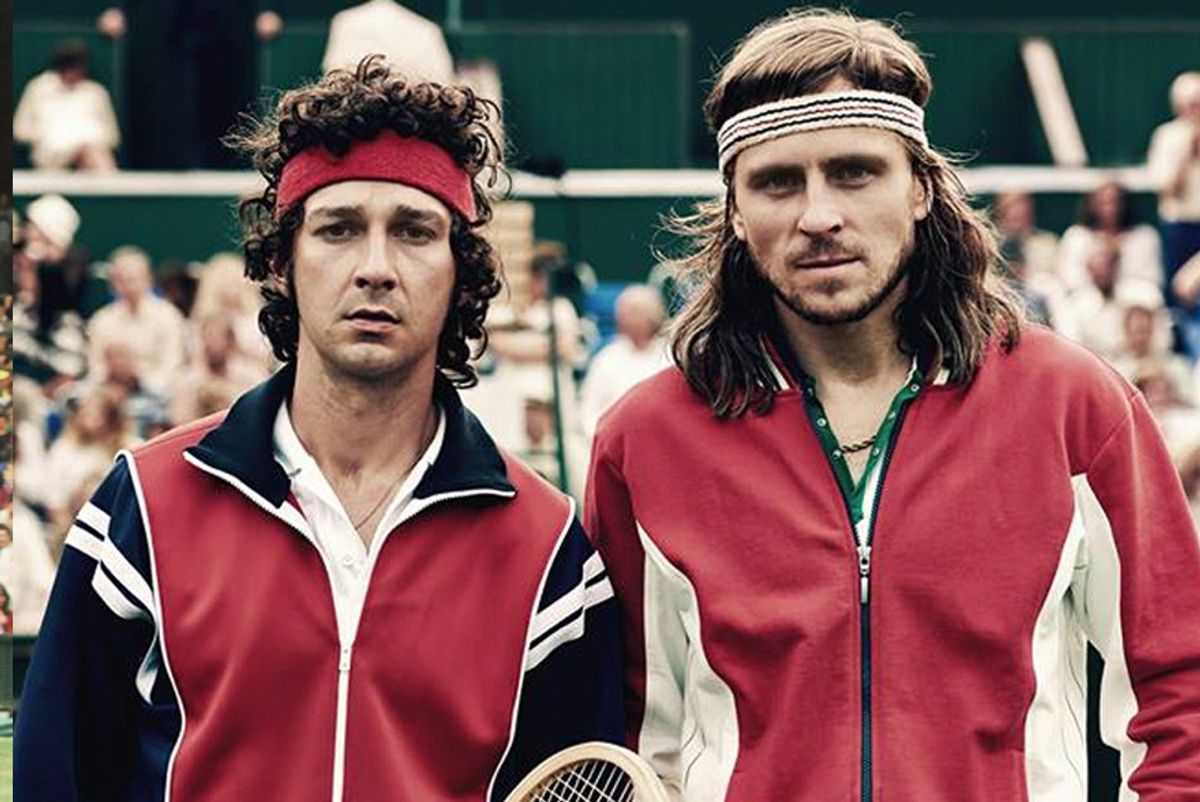 An uncommon cinematic occurrence
What we see with Borg McEnroe is hyper-competent filmmaking, relatively free of bells and whistles, but with an emphasis on perspective that distinguishes it from other sports movies of its ilk. Focusing on the tennis rivalry between Björn Borg and John McEnroe that came to a head in the Wimbledon final of 1980, the film tells a story of aspiration and focus that differentiates itself from similar biopics. It does this principally through its use of Borg as the eye of the audience, and its decision to reject a "talent vs. technique" storyline in favor of a more subtle approach. This results in a nail-biter of a film which quietly decries conventional modern myths of excellence and thus makes for a refreshing watch.
Director Janus Metz Pedersen and writer Ronnie Sandahl focus the action of the film around the Wimbledon tournament of 1980, with diversions back into the formative years of Borg and McEnroe. Although more weight is given to Borg on the whole. It is telling that this is a Swedish film, in that Borg is very much the film's hero. His arc is given more weight, he is eventually the film's "winner" (they finish on him beating McEnroe in 1980, rather than choosing to continue to the 1981 final in which McEnroe beat Borg), and, in Swedish releases of the film, it is simply titled Borg. While this is potentially jarring, it finishes out as enlightening, in that the film is shot through a non-Anglo-Centric lens. As such, an American/British audience gets a window on a well-known moment in sports-culture from the Swedish perspective. An uncommon cinematic occurrence.
That's not to say that McEnroe is neglected, if anything, this is the most sympathetic he has ever appeared. The common ground between the two players (who barely meet over the course of the film) is consistently shown to be their fragility. Known professionally for being cool on the court, in his younger years Borg is shown to be as volatile as his American rival. Similarly, while this story is plum for a black swan interpretation of McEnroe as incendiary savant and Borg as calculated physical scientist, the film instead opts to show the pair as both products of training and natural skill. Their difference in composure on the court is more to do with how crowds and news media cast them narratively. At their core they are much more similar than most people are willing to give credit. As such McEnroe is, save a few choice moments, largely spared the "rock 'n' roll bad boy" depiction which one expects. His journey, like Borg's, is one of self-doubt and learning to overcome it. If anything, Borg is treated like the rockstar, and even then, it's more of a Lennon-esque stifling by fame.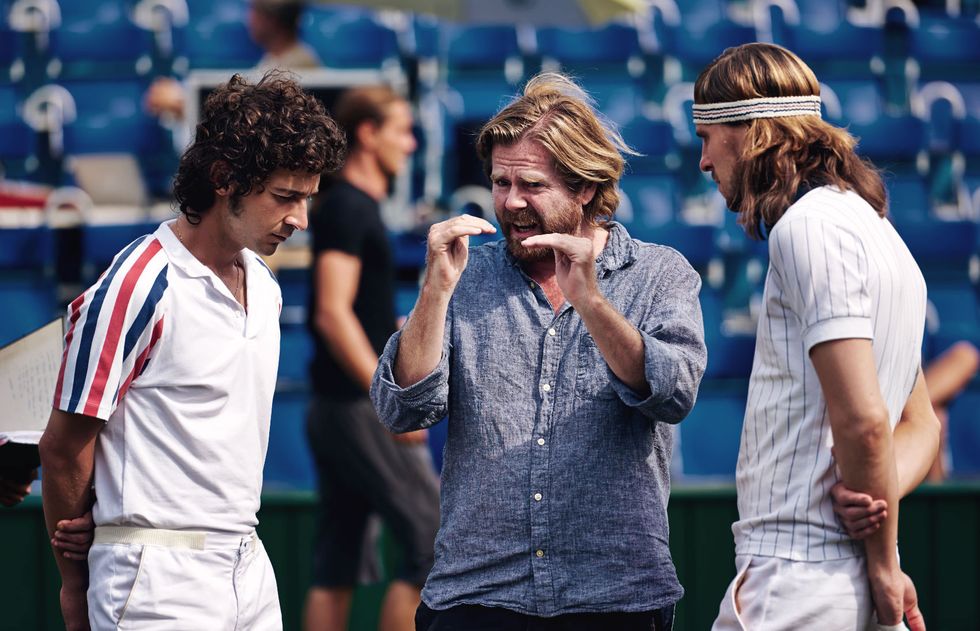 In light of this, Shia LaBeouf feels perfectly cast here. He and McEnroe cast a similar public shadow. LaBeouf is a consummate worker, and it shows here. He nails McEnroe's on court aggression, but also plays his demure moments with sensitivity. Sverrir Gudnason as Björn Borg is a great fit. His resemblance to the tennis legend is spot on, and his effortful control as Borg on court matches up with his private moments of raw emotionality. His relationship with mentor Lennart Bergelin (played by Stellan Skarsgård) is particularly interesting, bordering on more sympathetic Salieri-Mozart dynamic.
You can tell this is not an American film. We are spared a redemption arc for McEnroe, and a "getting back in touch" montage for Borg, the period music is sparing, and McEnroe's eventual victory over Borg is cited more as a moment of cosmic balance than as the culmination of McEnroe's efforts. Their rivalry is rarely played as such, they more exist in a state of symbiotic antagonism. The world wants them to be enemies, but, if anything, they are the only two people in the world who understand each other. Borg McEnroe is a film that takes a moment in history that everyone has accepted the pop-culture narrative for, and then opens a new window on it. Recommended viewing for fans of sports films, and good independent cinema alike.
---
Thomas Burns Scully is a PopDust contributor, and also an award-winning actor, playwright, and musician. In his spare time he writes and designs escape rooms. You can follow him on Facebook and Twitter

---
POP⚡ DUST | Read More…

'Wonder Woman', 'Beauty and the Beast' and outrage film marketing
Eddie Izzard: transgender, hilarious, and heartbreaking
'Pop Punk High', a pop punk musical comedy? Um... yes please!
---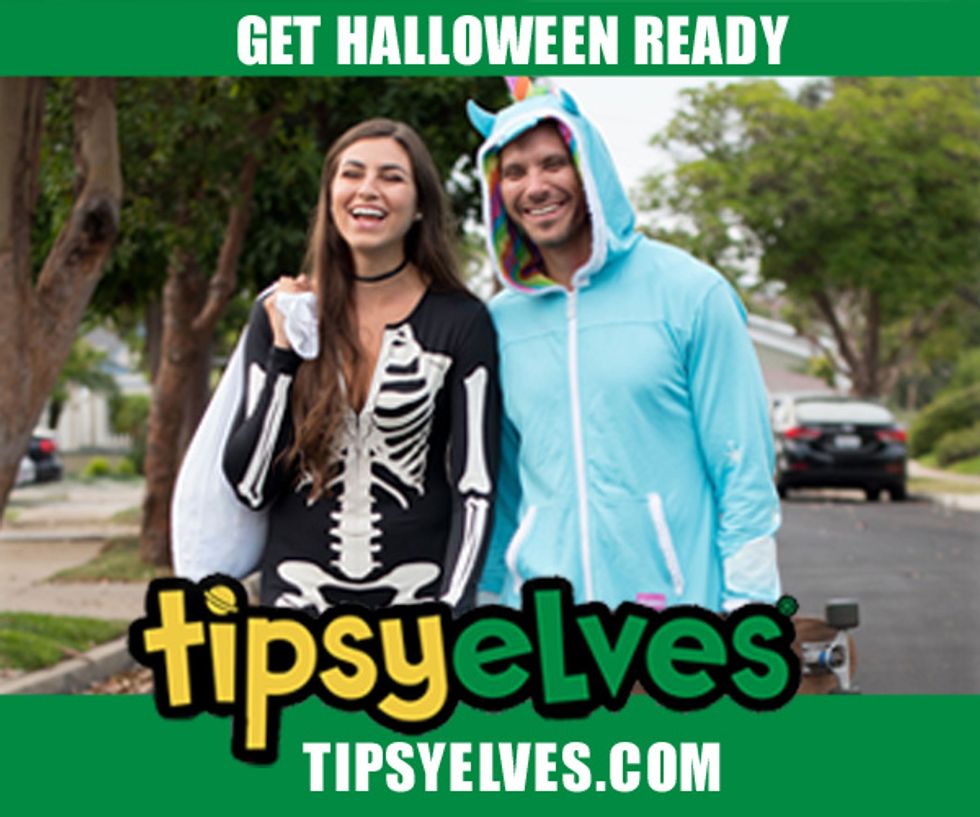 Get Ready for Halloween!! Find Your Costumes at TIPSY ELVES!