Women are writing for other women and it's amazing.
Often women are crammed into supporting roles where they're the damsel in distress, the hot girlfriend, or the average girlfriend (or maybe not even a girlfriend, but a loyal friend who might as well be a girlfriend). And often these roles suggest women hate each other and live in constant competition with one another. One episode of Broad City, and every annoying stereotype associated with non-female-driven/written comedies is entirely subverted.
Ilana (Glazer) and Abbi (Jacobson) are nasty, selfish, wild, and in case you haven't guessed by now, my favorite female duo in comedy. These are two women that have everything and nothing in common, who love each other and support one another despite their glaring insecurities and flaws. For women, the narrative has historically gone: lose weight, look for a man, find a man, make yourself desirable — you get the point. Women are often told how to mold their bodies and behavior for the male gaze, but Broad City — a queer, feminist comedy — isn't concerned with celebrating womanhood under the guise of traditional femininity; nope, it's more focused on letting you know that women can (and should) do things solely for their own pleasure. In Broad City, being imperfect is a badge of honor; the culmination of disastrous dates, pregnancy scares, and failed career opportunities build these characters up. Ilana and Abbi are two distinct women rarely depicted in TV.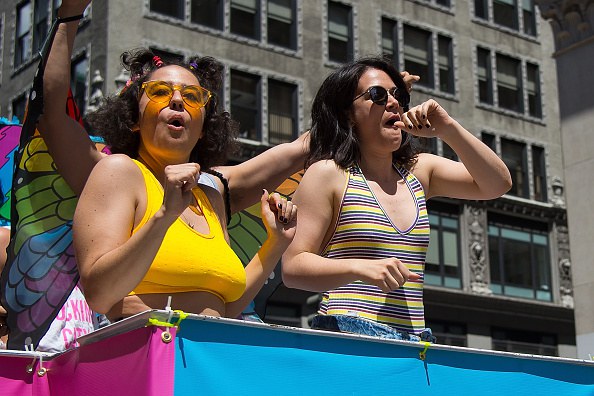 Ilana Glazer and Abbi Jacobson at New York City Pride 2017Photo by Michael Stewart
I can't help but compare Broad City to Lena Dunham's Girls, which was supposed to be an ironic indictment of white privilege and hipster culture in Brooklyn, but often felt a little too on the nose to render satirical commentary. In Girls, the women, for the most part, hated each other, even scoffed at the successes and minor advances of their counterparts, only showing support or empathy when it served or elevated their personal agendas. There was no sisterhood or gossip over mimosas like Candace Bushnell's New York Times column adaptation, Sex and the City, but there were certainly over-indulgent dance routines and a fair share of white-girl misery (bad boyfriends, unfulfilling jobs in which you actually have to work, and oh dear god, financial and emotional reality checks). (If millennials are all miserable and selfish, can we at least be horrible together?)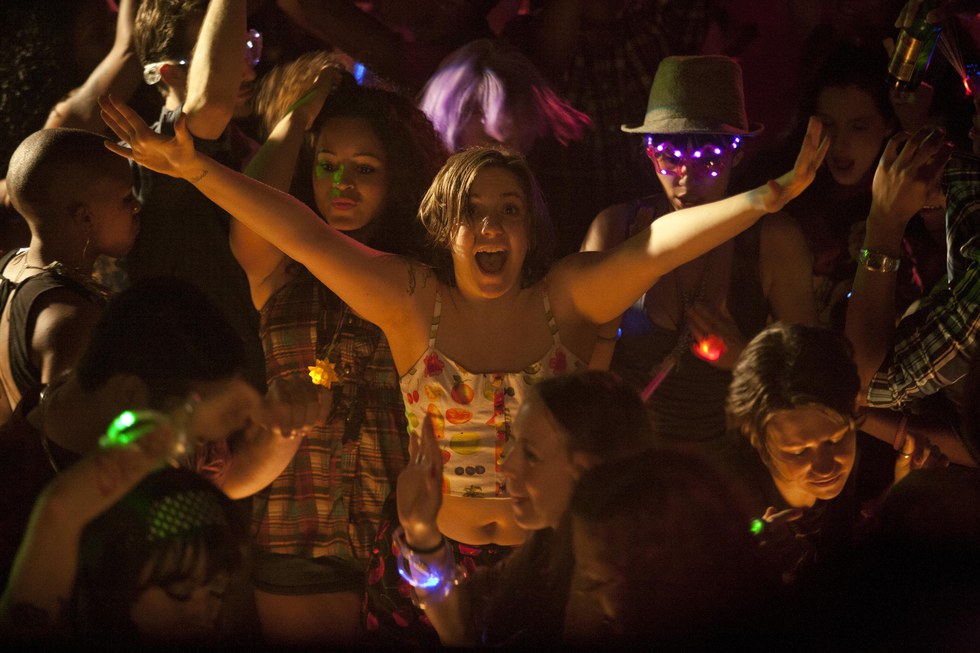 Hanna Horvath (Lena Dunham) at a warehouse party Courtesy of HBO's Girls (Season one: ep: 7)
Issa Rae's Insecure is another female written comedy, but its focus lies on the dating scene for Black women and is a love letter to female friendship, hip hop, and South LA. Insecure is rare because of its depiction of successful women of color, who are desired by men. Yep! Desired. Wanted. Needed. By who? Men of color. It's kind of funny that in 2016 (season one) this was considered groundbreaking, but I suppose these things take time. I digress.
Broad City isn't out to fool you that friendship is all you need, or that girl power (YAS, KWEEN!) is all about weed and Lil Wayne (ep: "What a Wonderful World"), but it's out to let you know that women are human and complex and sometimes have body hair, weird outfits, and casual, crazy sex. Our complexities are unlimited, our friendships raw and honest; Broad City is New York in all of its hazy, discounted, sweaty glory. Broad City is feminism for 90's babies who saw the The Rugrats Movie or for the girls in high-school who were just too weird and too witty to be pinned down.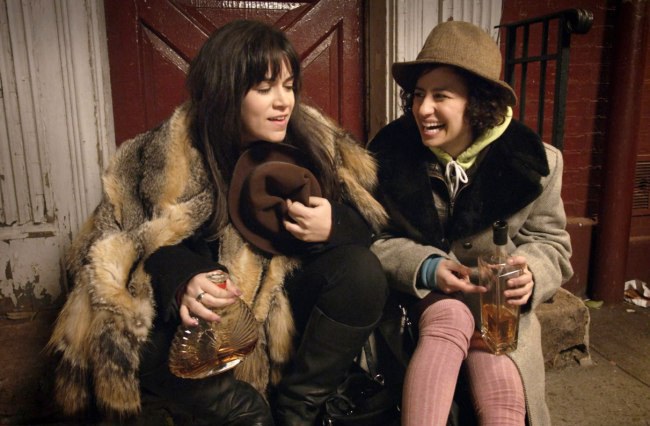 Abbi Abrams and Ilana Wexler after a failed Lil Wayne concert Courtesy of Comedy Central's Broad City (Season one: ep: 1)
Is it fast food feminism for the millennial age? Kind of, but only in the delicious oooh-that-hit-the-spot way. Don't be fooled by the antics of these two; Broad City is a smart, progressive, and politically and socially aware comedy. Ilana and Abbi don't live in la-la land where there are only three Black people in Brooklyn. Trust me, Broad City is a rare gem that's so wonderfully crafted it naturally feels familiar. There is a lot of heart in this show, a type of genius that is universally lauded and enjoyed by women and men alike. I don't think there's another show that stands up to pop culture and pop feminism like Broad City, thieving, dating, twerking, smoking, and learning its way through the diverse and magnetic streets of New York City. Just two Jewish broads, hanging out.
Shaun Harris is a poet, freelance writer, and editor published in avant-garde, feminist journals. Lover of warm-toned makeup palettes, psych-rock, and Hilton Als. Her work has allowed her to copyedit and curate content for various poetry organizations in the NYC area.
READ MORE ABOUT Film/TV...
Top 5 | What movies are coming out over the August 18th weekend?
REVIEW | "Ingrid Goes West" comments on the current state of social media
Want to get to know a women acting #likeagirl?
REVIEW | 20+ Photos of the resilient women on Game of Thrones that mirror today's resilient women.