Chance the Rapper continues to give back.
At his SocialWorks summit on September 1st, in Chicago's Southside, Chance the Rapper revealed a list of twenty public schools in the area that will be receiving the $2.2 million in donations his charity fund (Dubbed the New Chance Fund) raised for education in the arts over the last six months.
Also at this event, Chance announced the first-ever instance of a new program that he is calling 'The Twilight Awards.' These awards are designed to honor "teachers, parents, principles, and students that convey leadership," Pitchfork reports. He has a host for the event picked out, Late Night's own James Corden, and it is scheduled to take occur in June 2018. Not content with his generous donation of $2.2 million, Chance's SocialWorks also gave away thirty thousand backpacks to students at last month's Bud Billiken Parade.
These awards and donations are emblematic of Chance's grassroots approach, not just to philanthropy, but to music as well. He is constantly earning the goodwill of those around him by giving back wherever possible. This is far from the first time he has given to charity, he has been donating money consistently since earning his fame and fortune. Not only that, but this Summer, he partnered with engineering startup LANDR to offer free audio mastering classes to seventy five children. Chance even met with Illinois governor Rauner earlier in the year to discuss getting more government money into the public school system. Though chance was disappointed with the meeting, it obviously has not deterred him in his efforts to fight for the underclass.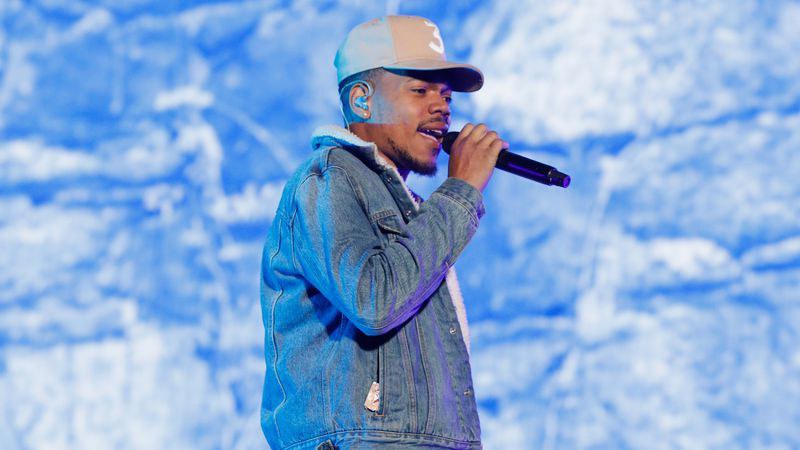 Themes of school, education, and a reclamation of childhood weave their way down in to Chance's work at its most basic level. Even to the extent that his first mixtape 10 Day was recorded when he was suspended from school for ten days, after being caught in possession of marijuana on his school campus. His musical career has been fueled by groundswell and social media. Everything he puts out has been independently recorded, produced, and marketed. He refuses to sign to any major label. Chance's approach to life, music, and charity revolves around a welcoming cult of personality. You could even make the argument that, in lieu of traditional promotion and advertising, he touts his charity work as a way of spreading the word. If this is the case, it's clearly working.
We also see, in Chance's work, a recognition of the system that allowed him to succeed, and a need to leave the door open behind him. His constant giving back and rallying to the cause of arts education are a battle to allow children of generations to come access to equipment and training that will also allow them to be independent. In a world where popularism is no longer wholly dictated by agencies of tastemakers, but gradually more and more by the collective consciousness, these are likely the steps of a pioneer. It is not only a hope, but a necessity, that we will see more artists like him in the coming years.
Watch Chance's appearance at the event below (the Twilight Awards comes at 17:30).