Trending
NEWS | Chris Pratt was honored last night at the Teen Choice Awards and out in public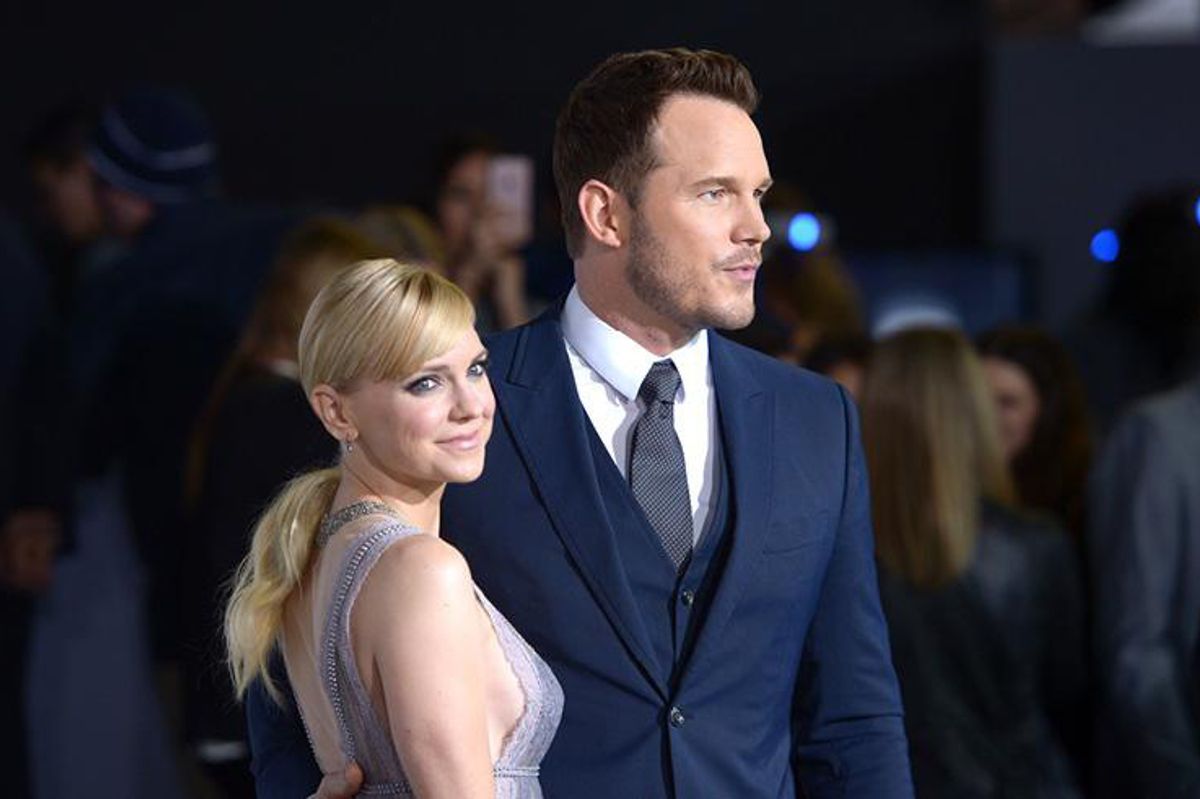 Photo Cred: Metro.us
His presence was the first felt in public since news of his divorce.
The internet has been mourning since Chris Pratt and Anna Farris announced their divorce on August 7th. Long celebrated as Hollywood's happiest and sweetest couple, it came as a total shock that the two have decided to call it quits after eight years of marriage.
Though it was rather shocking, divorce rates in Hollywood aren't exactly low. There are a ton of factors and complications that come into play in Hollywood relationships. The traveling, the long hours on set, the steamy co-stars, the differences in career trajectories, and more. Of course nothing is impossible, but as Anna and Chris, "we still love each other and will always cherish our time together." Sometimes that's all we get with the people we love, moments.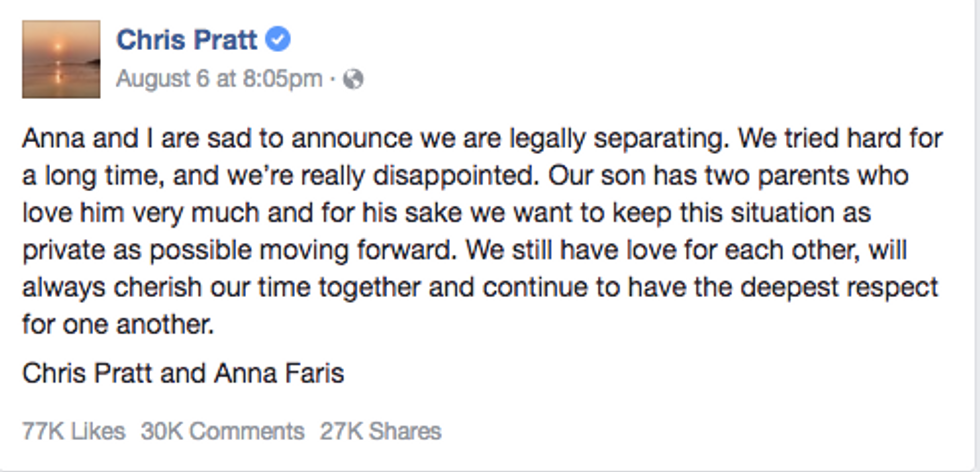 Anna Farris and Chris Pratt first met on the set of Take Me Home Tonight in 2007. The two were on screen love interests and coincidentally fell for each other though Farris was still with her ex-husband. Pratt didn't make a move until Farris' divorce was made official that April, but their love story unfolded quickly after. Since then, their careers have flourished and they have had an adorable son, Jack, who is now four. Fans speculated that something was going on between Chris and Passengers co-star Jennifer Lawrence, but those rumors were quickly silenced by all parties and are just proof that we have a ways to go in placing certain assumptions on women in Hollywood.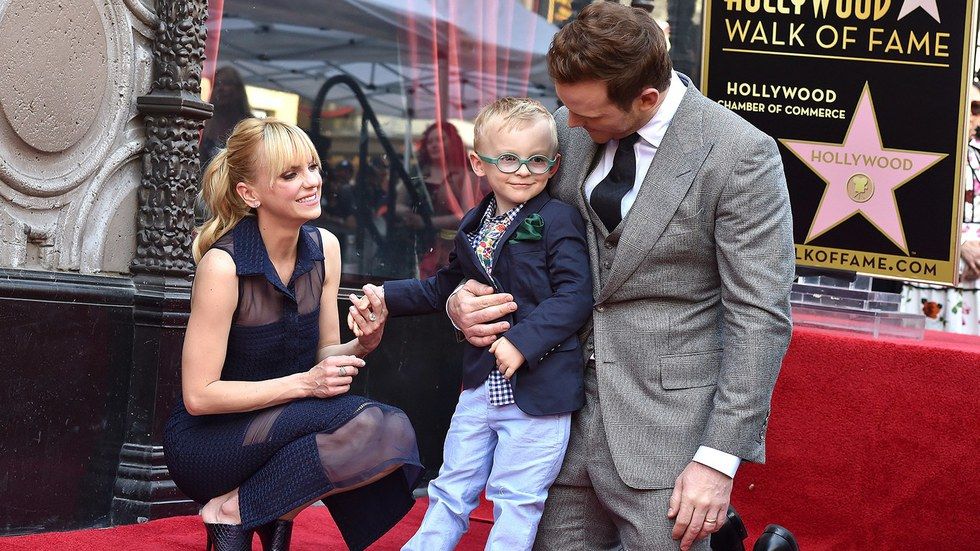 Vanity Fair
Pratt made his first appearance since announcing their divorce this past Sunday, first coming from church with his son Jack and later at the Teen Choice Awards where he was celebrated with receiving the Teen Choice Award for Sci-Fi Actor in Guardians of The Galaxy 2 at The Galen Center in Los Angeles, CA.
Pratt and Guardians of The Galaxy co-star Zoë Saldana presented a Teen Choice Awards and later in the evening he received his. Pratt was dressed casually (pictured above) and was noticeably not wearing his wedding ring when he accepted his award. It was reported that Pratt attended the premiere of Ingrid Goes West for Parks and Recreation co-star Aubrey Plaza two weeks before announcing his divorce and was not wearing his wedding ring then and seemed to be in great spirits throughout the event.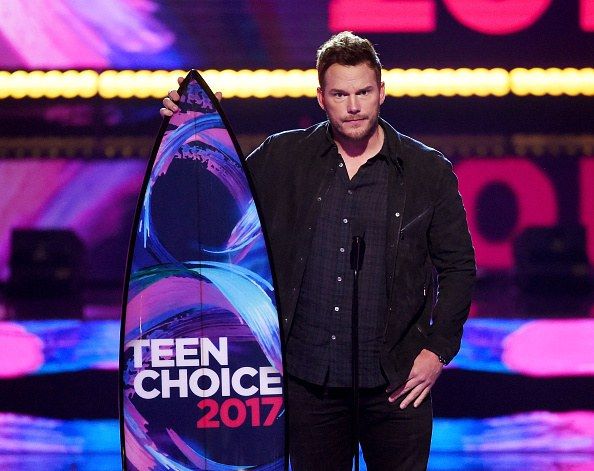 LOS ANGELES, CA - AUGUST 13: Chris Pratt accepts Teen Choice Sci-Fi Movie Actor for 'Guardians of the Galaxy Vol. 2' Kevin Winter/Getty Images
Pratt's acceptance speech was short and sweet and humor-filled of course, in typical Chris Pratt fashion. The speech started with Pratt joking about how he had to tell a lot of lies to get into Hollywood and ended promptly with him thanking his higher power. He said, "I would not be here with the ease and grace I have in my heart without my Lord and Savior Jesus Christ." Check out his full speech here.
We will definitely miss Chris Pratt and Anna Farris gracing the red carpet with their constant cuteness, but we will always love them for what incredible artists they are individually and what great parents they are to their sweet son Jack who according to Vanity Fair has taken an interest in acting and theatre like his parents.
---
Anie Delgado is a contributor to Popdust and is an actress and musician based in NYC. Follow her on Instagram and Twitter @anie_delgado and on Facebook and check out her music on Spotify.
---