FILM & TV
The OG Buster of Ghosts intends to transition the franchise to a streaming audience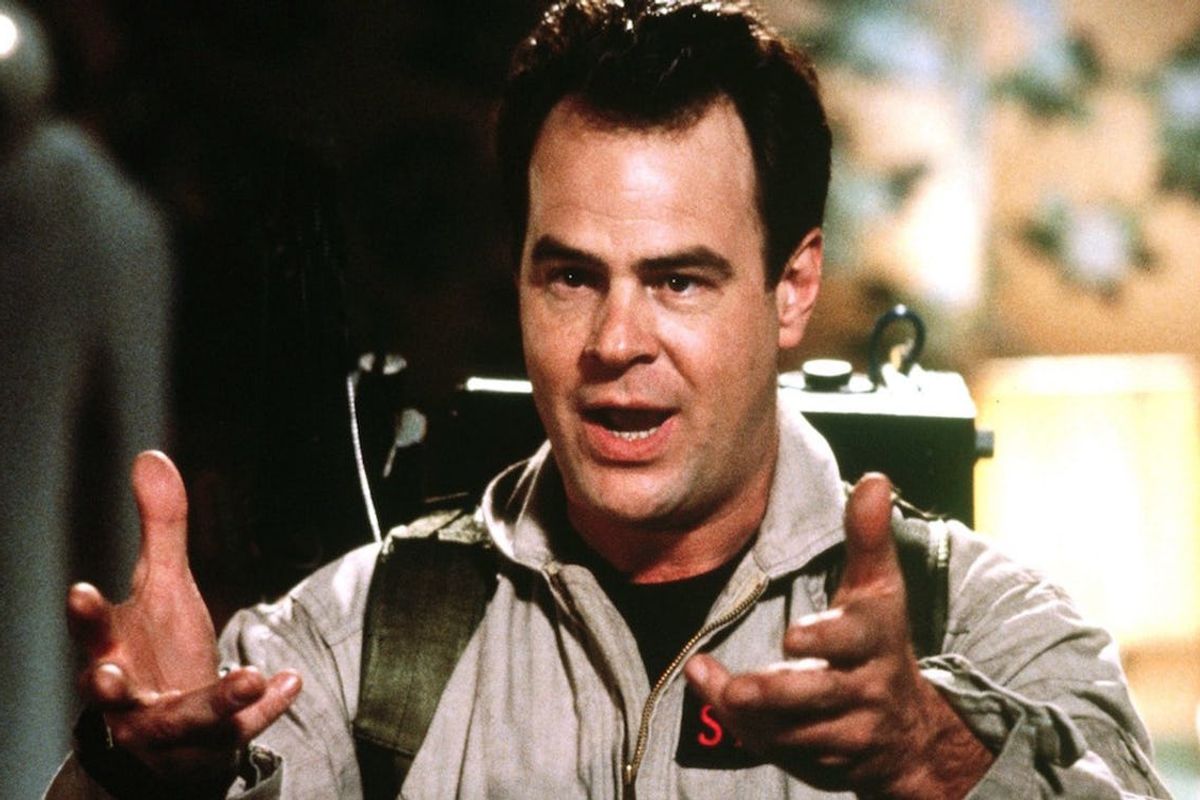 Who you gonna call? Netflix apparently.
That's right, according to Dan Aykroyd's recent interview with CinemaBlend, the Ghostbusters could be crossing on to the streams. Aykroyd, one of the founding fathers of the Ghostbusters, along with Harold Ramis, Ernie Hudson, and Bill Murray, has consistently touted his enthusiasm to keep the franchise alive in one form or another. This has been evinced by Ghostbusters II, The Real Ghostbusters animated series, and the 2016 all-female Ghostbusters reboot. His latest idea, however, in the wake of the tasteful 80s nostalgia championed by Stranger Things, is to make a Netflix series out of the property. And… it's not the worst idea in the world.
Netflix has a great track record for this kind of thing. Their series based on Marvel properties have done well (with the notable exception of Iron Fist); the aforementioned Stranger Things is a critical darling; and A Series of Unfortunate Events has proved remarkably popular too. Their fantasy and sci-fi streak record is pretty good.
It's true, Aykroyd is notorious for milking the Ghostbusters cash cow, and this could be yet another attempt by him to jump on a band wagon. But let's not forget that we do still love Ghostbusters. The 1980s classic frequently lands on many people's top ten lists, the cartoon series was a lot of fun, and, while a box office shortfall, the 2016 reboot was much better than expected. The only truly bad entry in the canon was the 1989 sequel. Would it be the worst thing in the world to take it in a series direction?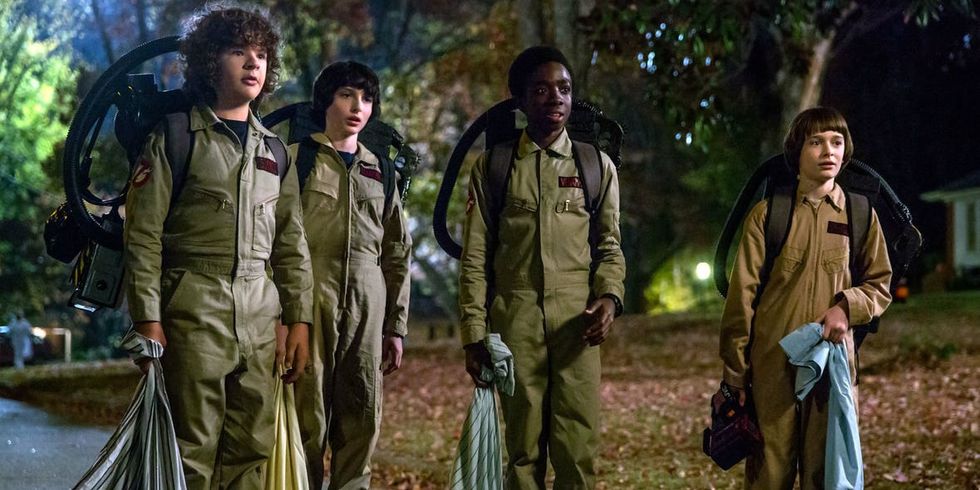 Well, let's talk about what Aykroyd's plan is. According to the same interview he wants to do a series about the Ghostbusters as younger men, possibly in high school. So, essentially he wants to do Stranger Things, but goofier and with more jokes. That doesn't sound like an awful idea. With the right casting and a good team of writers, that's a winning formula. Being on Netflix would also negate the need to pitch lowest common denominator humor, as the 2016 film was forced to do, and allow it to savor the intelligence and wit of the original. He could be on to something here.
Would other original cast members be brought back? Well, Bill Murray has not been averse to working with Netflix in the past, as we saw with A Very Murray Christmas. So there's a decent chance Murray could be involved. Sigourney Weaver was recently the big bad in Marvel's The Defenders. Ernie Hudson was recently cast in the service's upcoming flick Nappily Ever After. So they all have prior.
[rebelmouse-proxy-image https://media.rbl.ms/image?u=%2Fwp-content%2Fuploads%2F2015%2F12%2FA-Very-Murray-Christmas.jpg&ho=http%3A%2F%2Fgannonknight.com&s=524&h=ef56d8f28844f0296c0448e33e0812119518fc423335f410944ec488558f306b&size=980x&c=2582678494 image-library="0" caption="Netflix" pin_description="" crop_info="%7B%22image%22%3A%20%22https%3A//media.rbl.ms/image%3Fu%3D%252Fwp-content%252Fuploads%252F2015%252F12%252FA-Very-Murray-Christmas.jpg%26ho%3Dhttp%253A%252F%252Fgannonknight.com%26s%3D524%26h%3Def56d8f28844f0296c0448e33e0812119518fc423335f410944ec488558f306b%26size%3D980x%26c%3D2582678494%22%7D" expand=1 photo_credit=""]Netflix
With no sequel to last year's film planned, the only other project on the cards for the franchise is a potential animated film in development with the help of Ivan Reitman (producer of the original). However, details about this are currently thin on the ground. In this case it seems like moving the Ghostbusters to Netflix could be a highly profitable and adroit move. With Netflix' continuous stream of quality content, a beloved property to work with, and a good creative team, both Aykroyd and the media service could be on to a winner here.
A Look Back...
---
Thomas Burns Scully is a PopDust contributor, and also an award-winning actor, playwright, and musician. In his spare time he writes and designs escape rooms. You can follow him on Facebook, Twitter, and Instagram
---
POP⚡ DUST | Read More…

'Wonder Woman', 'Beauty and the Beast' and outrage film marketing
Eddie Izzard: transgender, hilarious, and heartbreaking
'Pop Punk High', a pop punk musical comedy? Um... yes please!
---