MUSIC
REVIEW | The former subscription service now offers a store full of limited edition vinyls and artists' top ten lists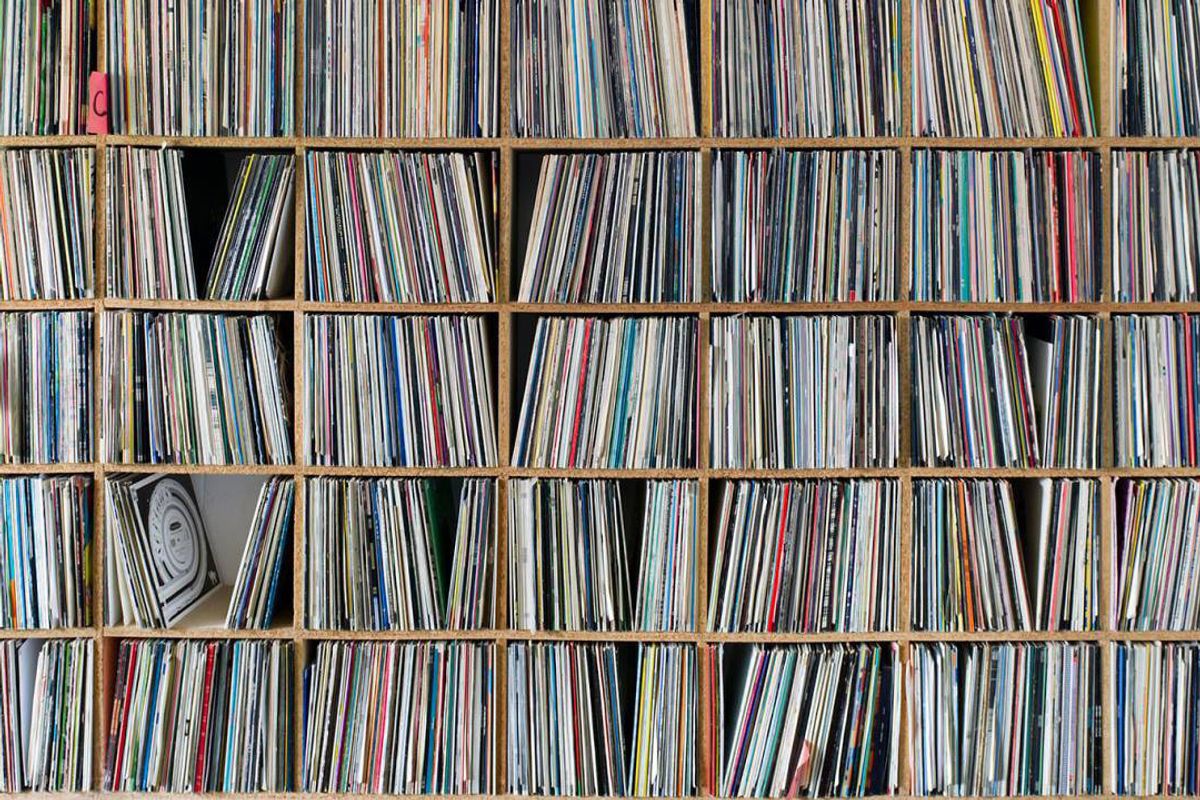 Experience Vinyl captures the specialness of vinyl with limited releases and exclusive designs.
Vinyl records, audiophiles will assert, store music with sound quality that's superior to CDs or digital streaming. They are physical artifacts of music to counter digital compression and electronic reproduction. They are special but, for many, this specialness does not justify the cost and inconvenience of vinyl. Why buy a delicate, cumbersome record for $30 when you can find it in a massive Apple Music or Spotify catalogue for ten bucks a month? Why resort to a record player and all of its speakers and wiring in a time when even CDs are relatively inconvenient?
Experience Vinyl is a new online store that started as a combination of vinyl—recorded music's original format—with one of the newest trends in online shopping: the subscription box.
The store achieves what is most important in selling vinyl records: making them valuable, worth the playback process and the price tag. Not merely a record-a-month club, Experience Vinyl offers exclusive, limited edition presses of classic records that often feature unique designs and bonus gifts.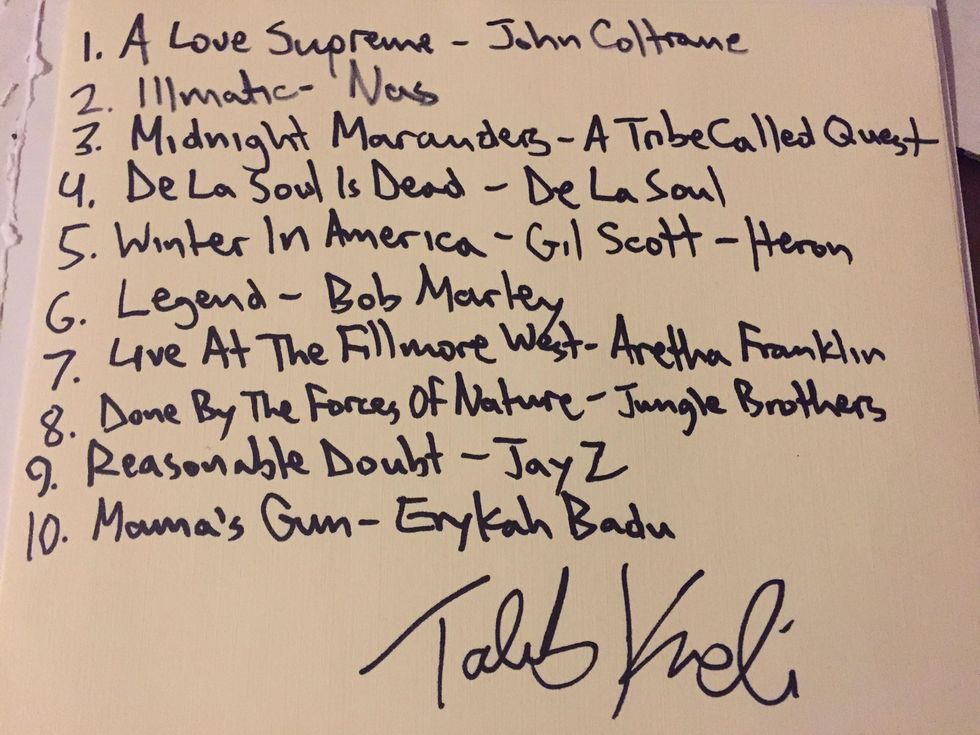 Talib Qweli's top ten. (Facebook)
Its cherry on top? Each month's record is chosen by a guest curator, a recording artist who creates a list of their ten favorite albums. The artist writes a letter explaining their top three and the number one choice goes to the presses to become a limited edition vinyl.
Experience Vinyl started as a monthly subscription box but has quickly readjusted its strategy and ended the subscription aspect of the service. Each month still features a new artist who picks a new record but instead of subscribing to the service, customers simply browse the store and order the record if they want it (or wait for the next month if they don't). The company explained the change: "We've decided to forgo the subscription model so we can focus on our current and future curators and on making each box really unique and special. We're really excited to be able to include more additional content by switching to this model."
With guest curators such as Elton John, Carlos Santana, Grace Slick and Brian Wilson, the records available will be diverse and, almost certainly, exciting.
I signed up during the last month before the subscription format ended for Carlos Santana's top choice: Miles Davis's Sketches of SpainSketches of Spain. The Experience Vinyl package is what makes the record more than simply an album. The box contains a booklet with a copy of Santana's handwritten list, his notes on his top choices and, most importantly, the record. Not merely a black disc, Sketches of Spain came on a beautiful red and yellow swirled vinyl that looks fantastic when it's spinning on a turntable.
This is the way to re-popularize vinyl: it has to be an experience beyond the music. Jack White activated all of the potential of the vinyl record with his LP, Lazaretto. The "12" Ultra LP" contained bonus tracks hidden under the center labels, tracks played at different speeds, spinning holograms and backwards queuing. The record debuted at No. 1 on the Billboard 200 and broke the record for single-week vinyl sales.
Jack White created an experience beyond the music with Lazaretto. Experience Vinyl is following his lead, attempting to make the vinyl record special and valuable. The object isn't to save vinyl, as some might dramatically say. It's to popularize it all over again, in a different way—to raise it to a platform that's higher than music distribution. The success of vinyl depends on the creativity of the artists beyond the music. It depends on their ability to make it a unique artifact.
---
READ MORE ABOUT MUSIC:
REVIEW | Portugal. The Man serve shining alt-rock for your summer playlist
REVIEW: Hundred Waters make machines cry on their new EP, 'Currency'
Watch the video for MUSE's epic new single "Dig Down"
---