In the world of independent filmmaking there is no such thing as resting on your laurels.
Vin Turturro has met with enviable success this year. His last feature Victor Goodview garnered positive reviews and earned a distribution deal with Toxic Avenger champion Troma. His work is bold, dark, and not for the faint of heart, but it is finding an appreciative audience. However, if you want to stay relevant, you have to keep producing, and that's just what he's doing with his next feature, Arbor Day, which he is now in the process of funding.
"We hosted a silent auction and raised $5,000 towards our project," says Turturro. A good start, but not enough to make a movie. Which is why they have now turned to that modern favorite… crowdfunding. "Kickstarter has provided us with this kickass platform to share our project and ask for help, from close friends and family to a whole new community of support," he says, "$40,000 will get us through pre-production and principal photography." Though that money is a lot to an individual, it's micro-budget by filmmaking standards. "We've done it this way before and we will do it again," says Turturro, "We can smell it in the air, the fire burning within us and the fresh budding potential of Arbor Day." Fighting words indeed.
So what do we know about the project so far? According to the synopsis on the Kickstarter: "Upon twenty-something Ray Motaro's release from a psychiatric hospital, his sister Lily and best friend Nick throw him a well-intentioned but over-stimulating welcome home party. Ray discovers that Lily and Nick have been sleeping together, causing him to have an untimely psychotic relapse to the horror of all his friends and family. Alas, Ray is readmitted to the psych ward as an involuntary patient. Lily & Nick embark on a life together, blissfully unaware that Ray has already begun plotting his escape, hell-bent on exposing a dark secret that will bond the trio in ways they never could have expected."
"The art of fundraising is by far our biggest challenge as filmmakers"
Turturro is dealing with familiar territory then. Victor Goodview was a film that dealt with especially bleak topics of poverty and internal trauma. He is playing to his strengths, as all good filmmakers do. He has also surrounded himself with excellent people. "They're like family, or they are family," he jokes, "my sister Alena has hustled on major productions. [Our director of photography] Andrea van Neikerk attended film school with my girlfriend. [She's] a young Spielberg. Our associate producer, Anie Delgado, has a special gusto for her work," he goes on, "and my girlfriend Tamara Friedrichs is a talented casting director. She has a special bent for finding actors to fill roles that may be too audacious for most." Indeed she does. Test footage was screened of Arbor Day to press in March, and the acting was note perfect.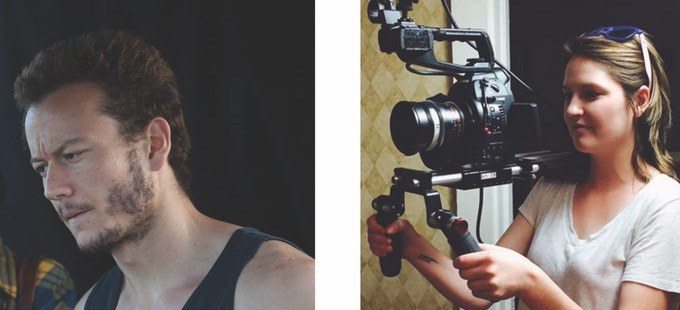 With script in place, and key cast and crew in position, the pressure falls squarely on the strength of this Kickstarter. "The art of fundraising is by far our biggest challenge as filmmakers," he says, speaking to the challenges they face, "but our track record qualifies us as tenacious filmmakers who will deliver the goods no matter what the budget. We're intent on rewarding our team and our supporters tenfold."

What's on offer for potential backers? Quite a lot, actually. Basic rewards include thanks in the film's credits, invitations to the wrap party, and digital downloads of the film. All fairly standard, but the team don't stop there. Getting in to triple figure donations, backers can expect poster and t-shirt prints of original artwork, posters signed by the cast and crew, and original artwork of varying sizes (described as "The Scariest Painting You'll Ever Hang!"). Above that you can get an invitation to the film's table read, or to a day on set, or to be an extra in the movie, or to dinner with the director, or to have a speaking role in the movie… even a custom piece of artwork designed just for you by Vin's father, noted artist Ralph Turturro. An impressive potential haul, even by Kickstarter standards.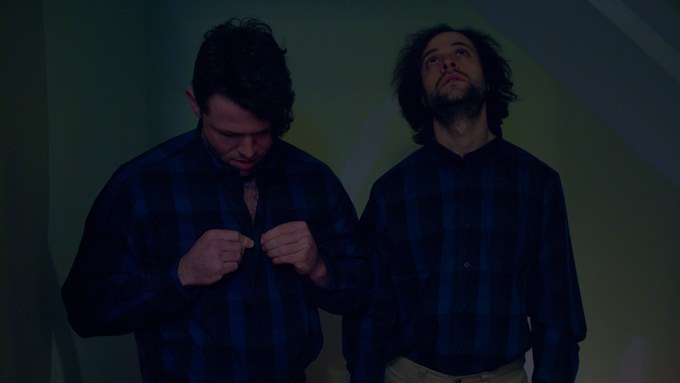 The production team's message to potential backers is simple: "Help us get there, help us plant the first seeds, kickstart our project into a film you'll never forget!" That's what's on offer here, the chance to be a part of a project described as "the most unique take on insanity since Kurt Vonnegut's Breakfast of Champions." An experience money couldn't buy. Until now.