We are living in the age of the Podcast. Everyone has one, or an idea for one.
You can be excused for being overwhelmed by the range and choice available to you. So many thoughtful programs, so little time, where do you start? To that end, we at PopDust have compiled a short list of five podcasts for the thinking person on the go. If you're looking to be entertained and lightly educated on your commute, then any of these programs will be a solid choice for you.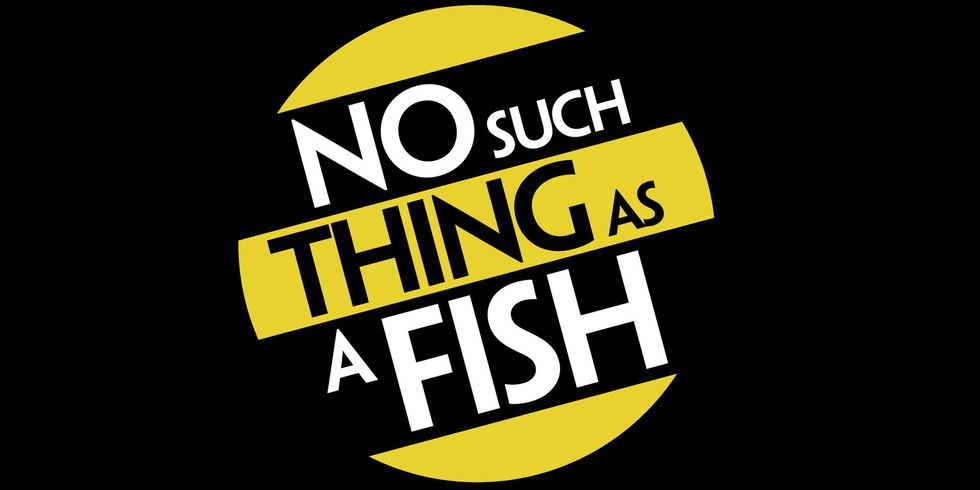 1. No Such Thing As A Fish
Fans of British TV may know this show's parent program QI. This TV panel show specializes in fun facts, and unusual knowledge. This podcast does much the same thing. The team responsible for researching and writing the questions for the TV show (known as the QI Elves) gather every week to make this podcast. On it, they discuss their favorite facts of the week, and collaborate amusingly on deep dives in to the worlds these facts lead to. Topics of discussion cover everything from fish, to international politics, to yetis. Hosts Andrew Hunter Murray, Dan Schreiber, Anna Ptaszynski and James Harkin take a gentle, thirty-minute walk through the garden of trivia and come out the other side smelling of knowledge.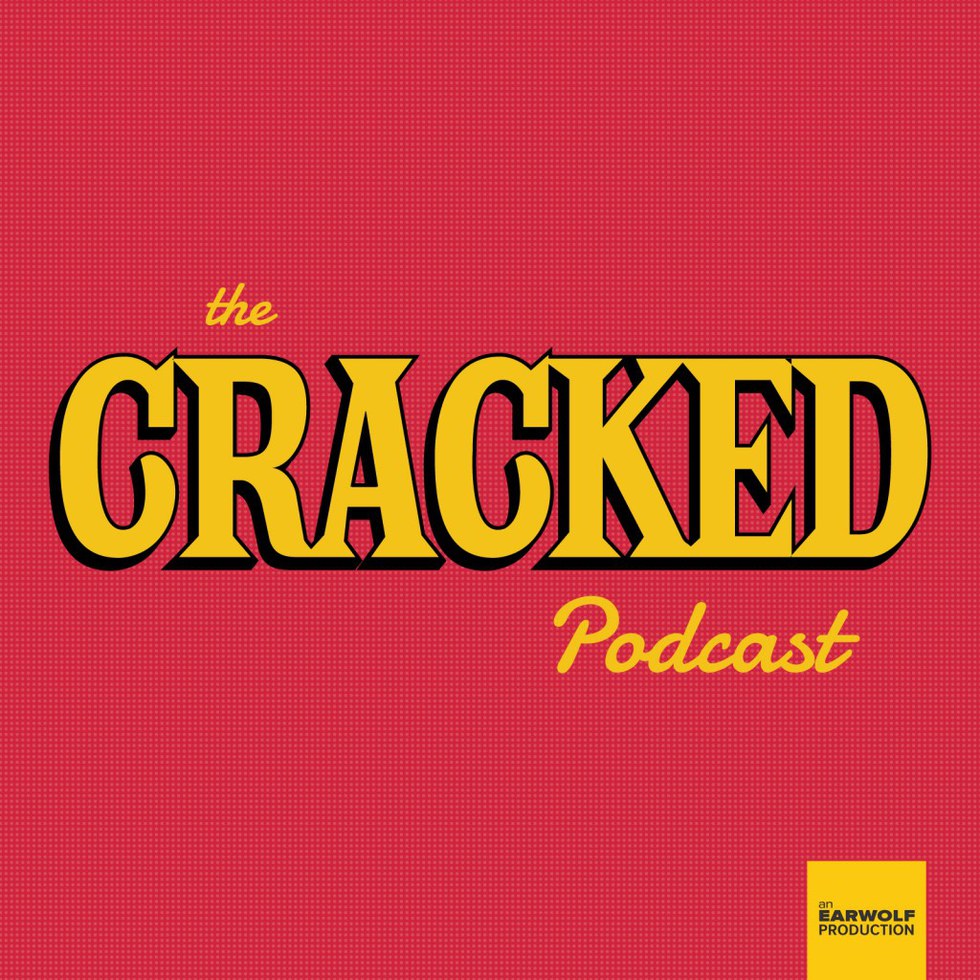 2. The Cracked Podcast
Cracked have successfully transitioned in the last few years from being the poor person's Mad Magazine, to being the thinking person's BuzzFeed. Their podcast epitomizes this revitalization. Host Alex Schmidt (Formerly Jack O'Brien), is joined weekly by a swathe of contributors, ranging from Cracked's writing and editorial team, to celebrous guest stars and scientists. What's wonderful about the Cracked podcast is the range of topics they cover. One week can be an insight in to the rise of Putin's Russia, and the next can be an in depth discussion of Simpsons fan theories (with Simpsons staff writers in the room). You never know quite what you are going to get, but it's always fascinating. Their sister podcasts the Cracked Gets Personal and the Cracked Movie Podcast are also excellent.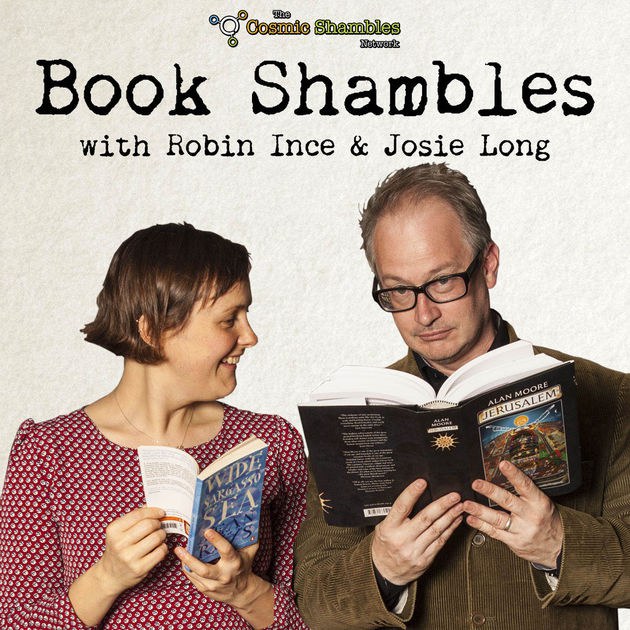 3. Robin and Josie's Book Shambles
Robin Ince and Josie Long are likely not terribly well known names to American audiences. Even in the UK they are somewhat niche. However they are both prolific writers, comedians, and broadcasters, and together they host Book Shambles in which they talk books and literature with a different guest each week. The pair of them on their own are a delight to listen to. They have the easy banter of old friends who are, nevertheless, constantly learning new things about each other. Throw in to that an interesting guest (they have yet to have a dull one) and you have quite the pleasant cup of tea on your hands. Guests range from authors, to comedians, to all kinds. Conversation usually starts at literature, segues around various tangentially related topics, and then gradually meanders back to literature again. A recent show with improviser Greg Proops as a guest was particularly enlightening about the state of American politics.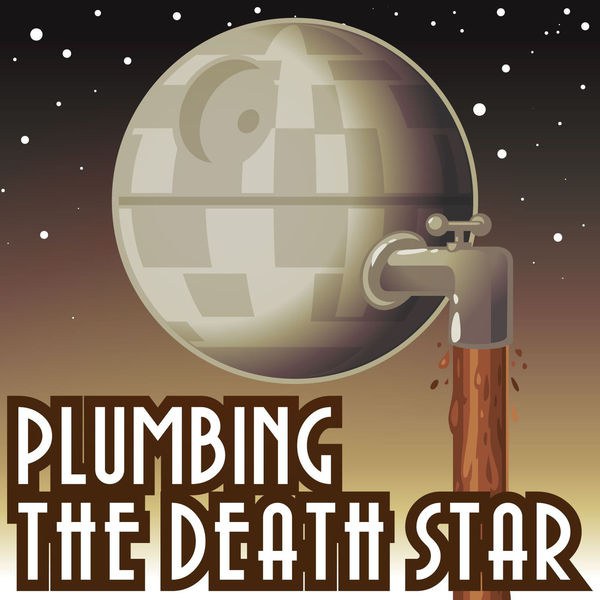 4. Plumbing the Death Star
Australia has given us a range of interesting things over the years. Yahoo Serious, Crocodile Dundee, Cate Blanchett, and now… Plumbing the Death Star. Plumbing is the flagship podcast of Sanspants Radio, a network of podcasts started by Joel Zammit. They broach hypotheticals about well known pop-culture properties and discuss them until they either come to a definitive conclusion or dissolve the conversation in to complete nihilistic nonsense. The contrast between high-brow and low-brow is what makes Plumbing so much fun. Listening to talk nose-diving from high-minded pop-culture questions to the proper pronunciation of a superhero called "Man Woman" has lovely visceral thrill about it. They have a rotating cast, but regulars include Joel Duscher, Zoe Bilotta, Jackson Baly, and Joel Zammit. Also check out their sister podcast: Movie Maintenance, which features the indomitable insight of Gabriel Bergmoser, who will make you wet yourself in excitement when he pitches his Obi-Wan Kenobi solo film concept.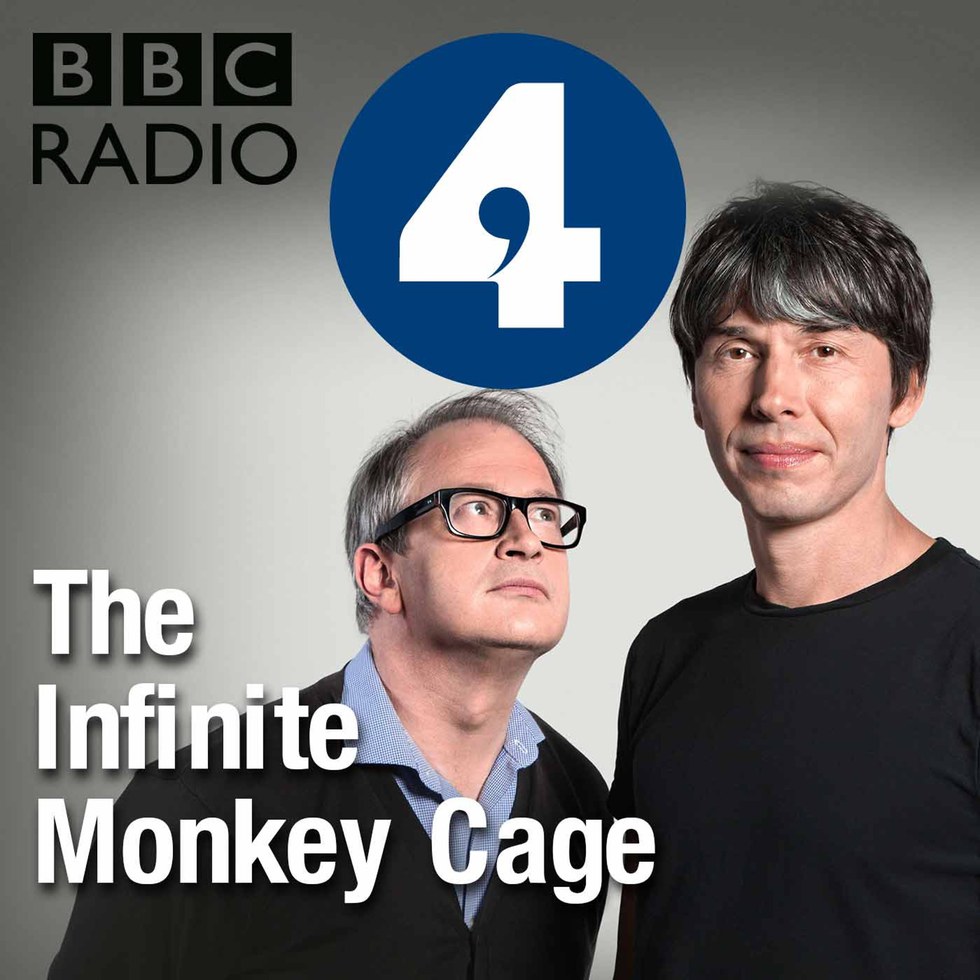 5. The Infinite Monkey Cage (BBC)
The third British podcast on this list, and the second to feature Robin Ince as a regular. He co-hosts this show with rockstar-turned-scientist Brian Cox. This science-based podcast discusses high-minded topics from the realms of physics, biology, chemistry and beyond. Guests included scientists who are leaders in their field (including appearances from Neil DeGrasse Tyson), as well as popular entertainers (including former Monty Python member Eric Idle, who also sings the show's theme tune). Monkey Cage is always fascinating, full of the latest scientific inquiry, and very funny. The ultimate in laughing and learning.
In summary...
Any of these podcasts are welcome additions to car journeys, subway rides, or dog sledding expeditions (however you get to work/school). Give any of them a listen, and you'll be sure to expand your mind and giggle a little while you do so. Happy listening!
---
Thomas Burns Scully is a PopDust contributor, and also an award-winning actor, playwright, and musician. In his spare time he writes and designs escape rooms. You can follow him on Facebook and Twitter
Read More...

'Wonder Woman', 'Beauty and the Beast' and outrage film marketing
Eddie Izzard: transgender, hilarious, and heartbreaking
'Pop Punk High', a pop punk musical comedy? Um... yes please!