Events
LIVE | Both bands hot on the heels of their upcoming releases, here's what they've been up to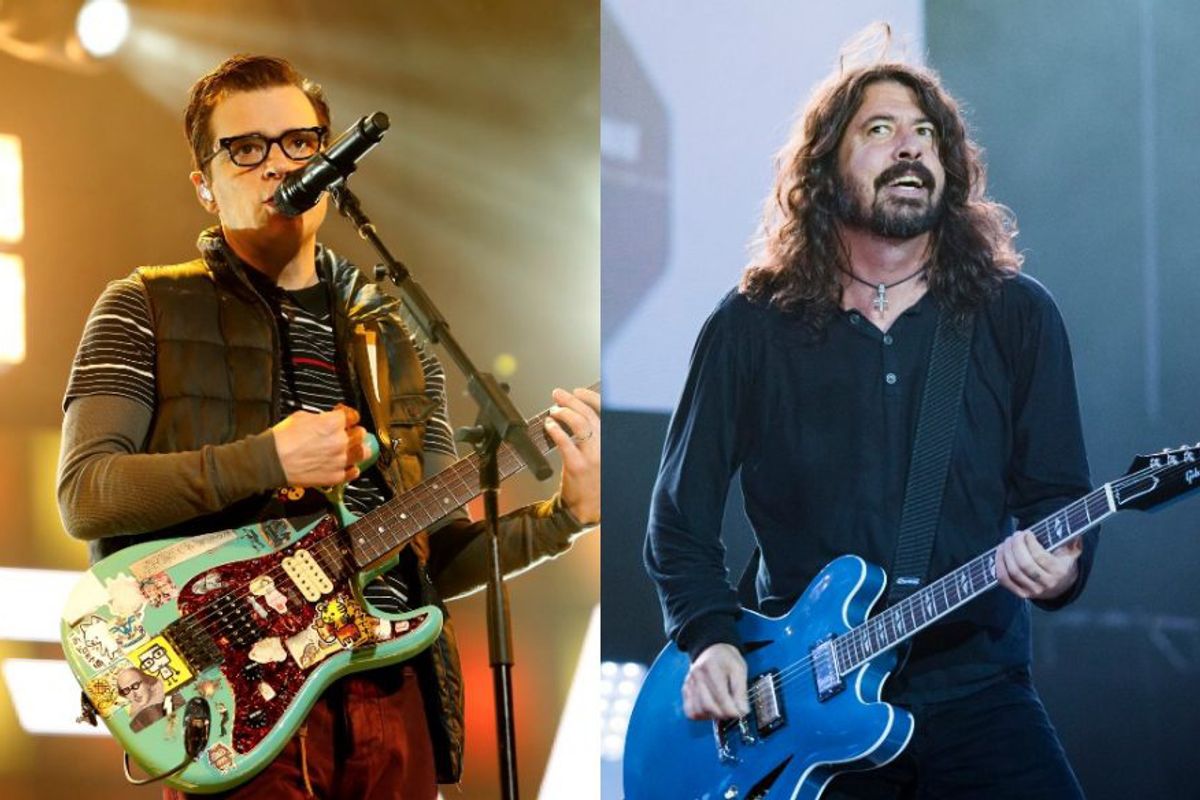 Credit: NME / Getty Images
Our California day dreams have been answered: Foo Fighters and Weezer have announced some joint shows, set to take place in Australia and New Zealand early next year.
The Pacific bands will be playing in Perth, Sydney, Adelaide, Brisbane, Melbourne and Auckland in late January and early February. Tickets are on sale now on Weezer's website.
Foo Fighters are touring in support of their upcoming record, Concrete and Gold, out Sept. 15. We've already heard snippets from what's sure to be a goldmine, like "The Sky is a Neighborhood" and "Run." Just last week, the band announced the arrival of their latest single, "The Line." It's a fast-paced, in typical Foo style, track that's brimming with frontman Dave Grohl's energy.
Weezer is also hot on the heels of their upcoming effort, Pacific Daydream, which arrives Oct. 27. So far we've heard "Feels Like Summer" and "Mexican Fender." The band has spent much of the summer on tour and by the looks of it will continue to hit the road until late 2018.

Just recently, Foo Fighters announced that their latest effort featured "the biggest pop star in the world" - this was shortly revealed to be Justin Timberlake. Grohl told NME about how this came to be: "We'd drink whiskey in the parking lot. He was really, really cool. Then the night before his last day, he says, 'Can I sing on your record? I don't want to push it, but – I just want to be able to tell my friends." Paul McCartney also makes an appearance on Concrete and Gold. "Paul McCartney plays drums on one of our songs," Grohl told ET Canada. "He's a pal. We've known him for a long time. He's great. He's the most wonderful person in the world. He's a great guy." Drummer Taylor Hawkins added: "He hadn't even heard the song. He comes in and Dave picked up and acoustic [guitar] and showed him real quick. He sat on his special drum set that his tech set up for him. I sat there with a drumstick conducting. He did two takes."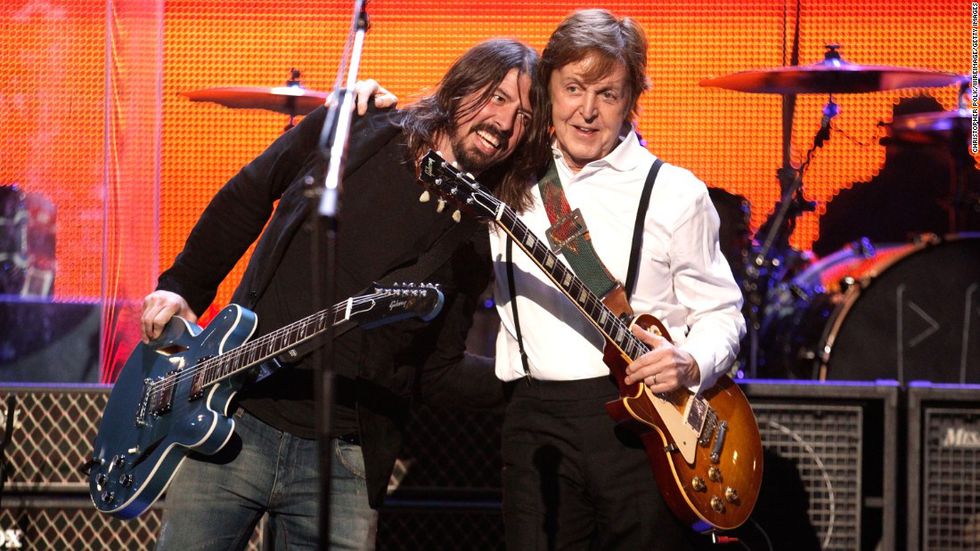 It's looking like an awfully exciting start for both of the bands. Foo Fighters have been making headlines this year, ever since their electrifying Glastonbury set back in June. The set came two years after Grohl injured his knee and, despite soldiering on, was forced to cancel what was anticipated to be the "biggest performance of their career." Grohl sat down with NME to discuss this at length: "I thought, 'OK, I just finished that show sitting down, so maybe we just keep going. I thought maybe I'd just broken my ankle, or splintered a bone; I didn't realise that I'd completely split a bone, pulled my ankle out and torn all the ligaments. We played 53 more shows on that tour and they were great f**king shows, but I was bummed about missing Glastonbury and Wembley. I was actually looking forward to doing them with a broken leg. After 20 years of being in a band, anything to switch it up a little bit…"

Catch Foo Fighters and Weezer on tour this year - together or not, it's sure to be a killer set.
---
Vanessa is a music and culture writer. Follow her on twitter.
---
READ MORE ABOUT MUSIC...

INTERVIEW | a Q&A with Rooney's Robert Schwartzman
REVIEW | Nick Hakim's "Green Twins" is a soulful trip through the future
INTERVIEW | A conversation with Chris Baio
---
Related Articles Around the Web