MUSIC
Humble beginnings led to major payoffs for this Brazilian electronic musician
In his latest music video for the song "Light Me Up," FTampa looks sleek and suave — not like the kind of guy who grew up eating rice and sardines.
However, this is the background of the artist, who was orphaned at the age of six following his mother's death in a motorcycle accident and grew up in a modest home with his grandparents and aunt. What supported him through the good and the bad was music, something that has not changed up through today.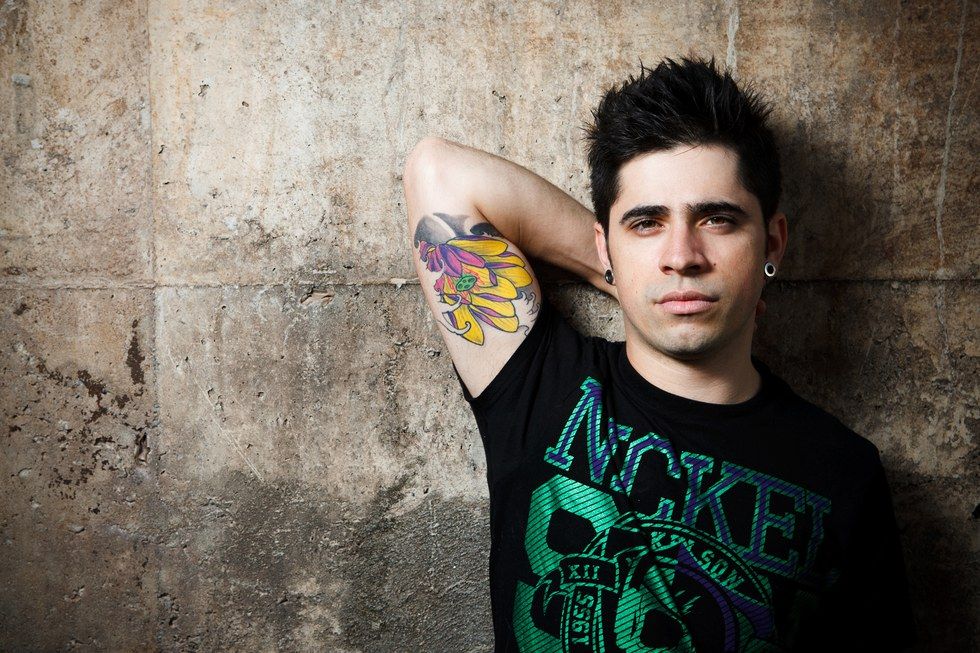 411 Music Group
His journey has been an interesting one. The musician has become the first Brazilian to perform the main stage of Tomorrowland Belgium, and has also remixed tracks for artists like Britney Spears. His latest singles have millions of streams on Spotify and his newest music video is his most challenging and daring yet. But while the present is going great (especially after the birth of his first child), the man personally known as Felipe Ramos hasn't always known that life.

FTampa chatted with Popdust via email about his emotional struggle and what brought him back to music when he was just about ready to give it all up.
---
You have a really amazing backstory about how music inspired you through rough times. Can you tell us a little bit about it?
I had a guitar that my grandfather gave me and that was something very special to me. Music was my own world where I wouldn't be bothered by anything else. My safe place. Later I was able to buy a keyboard. I started learning by myself and performing around town with my band (guitar) and doing some other gigs with the keyboard. From a very young age music has been a big part of my life, helping me internally by giving me peace and also supporting me and my aunt with the money from the gigs and after that with music production.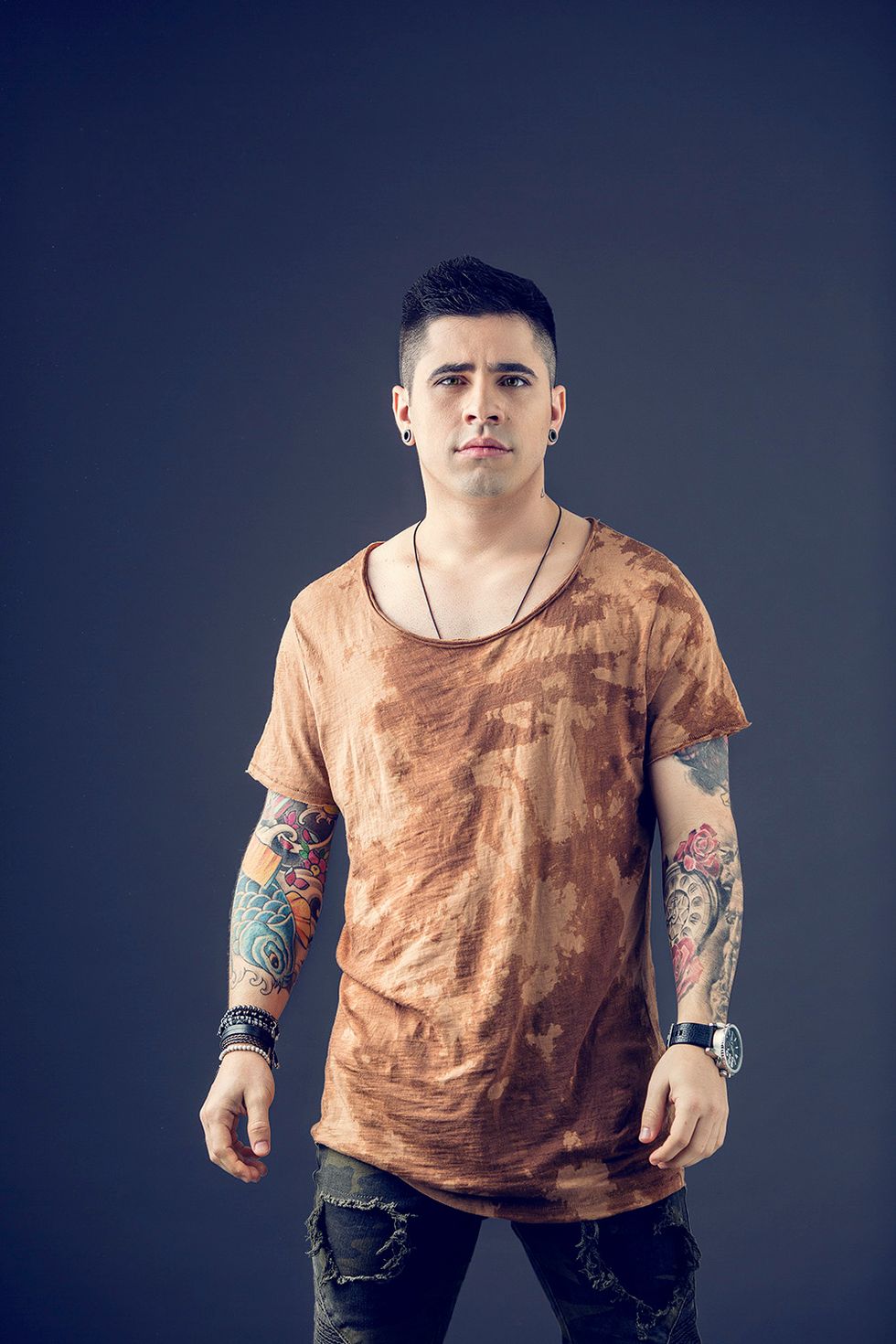 How did you become interested in electronic music specifically?

Before I was introduced to electronic music I quit the dream because I had failed with my bands and needed money to survive. I started to work in marketing with a company and I was very unhappy. One day my cousin showed me how he was producing electronic music and I thought it looked pretty cool. A few weeks later I was having a dinner with my boss and he made a joke about a musician that was playing in the restaurant we were eating at. He said, "See. This is what you wanted to do with your life. Instead of being here having dinner you would be struggling with music". That day I decided that I didn't want to be like my boss, and that I wanted to be a musician again. I got back to it, but this time doing electronic music.
You're Brazilian. What do you think is unique about the music scene is Brazil?
Brazil is huge and has so many different cultures inside it. This is great because it creates a good environment for new combinations to emerge, so Brazil always ends up having it's own style for everything. This is good because it gives the country a personality. On the other side it is tough because it becomes so unique that it is hard to grow in Brazil as a musician and do well and at the same time have your music well received in other countries, because the rest of the world is listening and expecting something different.
In addition to recording your own music, you've also produced and remixed for other artists. What is that experience like?
It's great. I believe it is the best way to connect with other styles and artists. It helps me grow and learn a lot when I'm working for or with someone else's creation. I love doing it.
Most recently, you released the video for your song "Light Me Up." What was the process of creating that like?

Oh… that video is insane. I love it… There is a long story behind the production of this video, with things that did not go to plan. But we ended up in a situation where we had this interesting idea of doing a thriller, a fun story based on the lyrics that could be watched as a movie. We had a very short deadline but a great in-house team. So we decided to produce in house with our video maker and director Bruno Paraguay. The whole team took part in developing the script and preparing the production. Me, my manager, Bruno, our families. Everyone helped. It was insane and it's by far my favorite video now!
You've overcome a lot of hardships to accomplish all that you have. What is some advice you might give to struggling young musicians in similar places to where you once were?
Study, do not accommodate, push your limits and treat music as a profession. It's fun but it's a profession. It requires hard work and long hours. It is not an easy road but it is an incredible journey. If you really want it never give up and always give your best.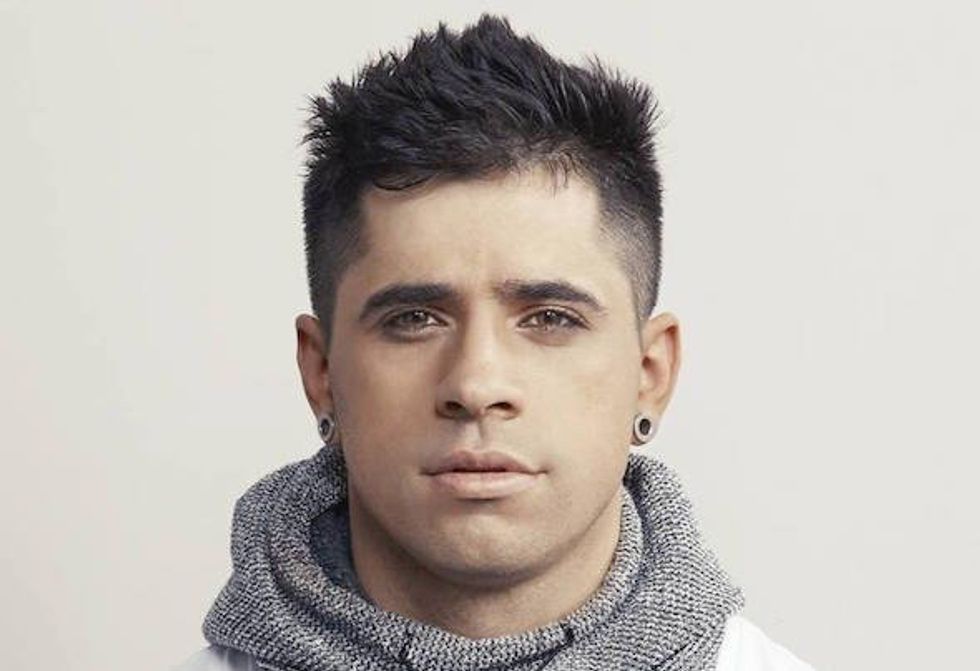 What's up next for you?

I've got a lot of stuff coming up, I'm looking to release a new track around October/November time. There's so many opportunities at the moment that it's pretty overwhelming. I'm really looking forward to building projects with Sony and my team, looking to approach possibilities head on. Right now I'm just enjoying the release of 'Light Me Up' and looking forward to seeing the reaction to the video! It was great fun to make!
---
Rachel A.G. Gilman is a writer, a radio producer, and probably the girl wearing the Kinks shirt. Visit her website for more.