Frontpage Popular News
Amidst the recent Harvey Weinstein scandals, we weed out more and more fake celebrity feminists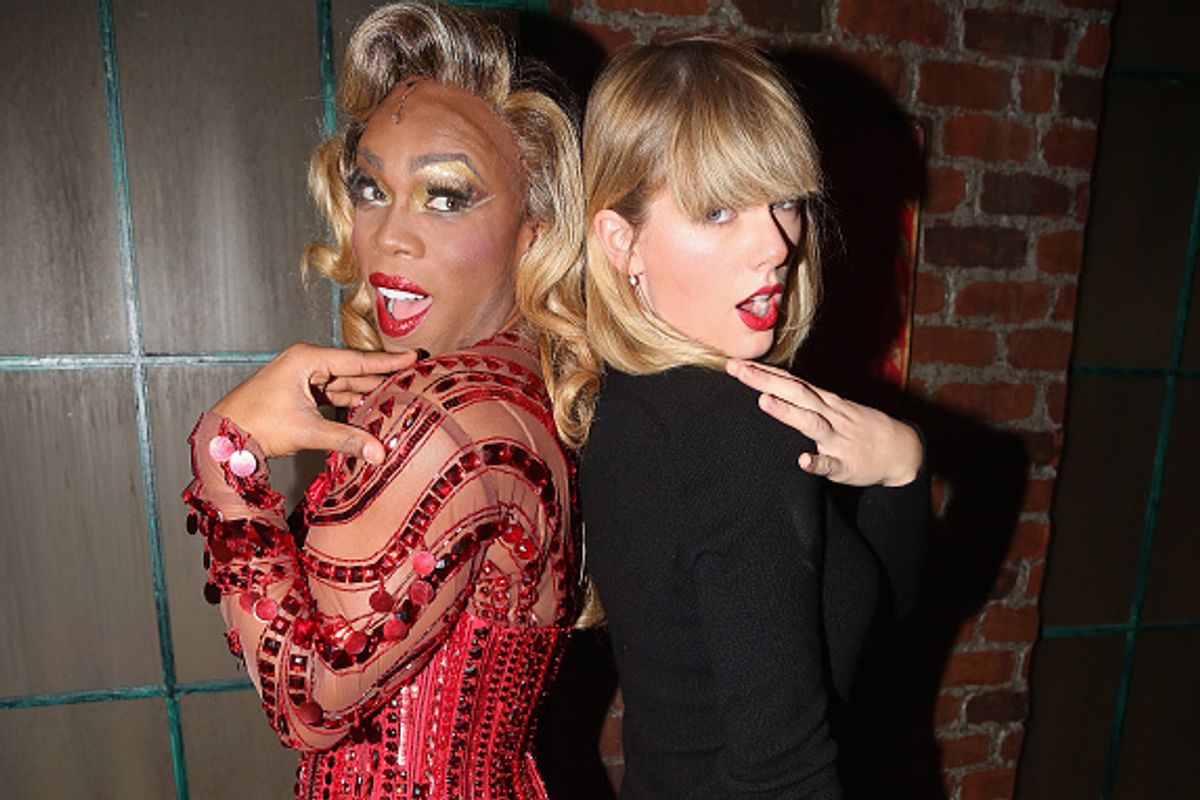 Getty Images
Since the beginning of the 21st century, an emergence of celebrities who call themselves feminists took over mass media in a highly influential way, especially appealing towards young millennial women.

From Beyoncé's huge lit-up "feminist" sign to Emma Watson's HeForShe campaign, celebrities are beginning to notice how feminism might benefit their popularity. Performers like Miley Cyrus and Lena Dunham have stuck themselves in the spotlight with their supposed feminist beliefs and strong cries of "girl-power."
However, are they really benefitting the movement or rather, their public figure? Let's take a look at some examples from the past. A major case would be Taylor Swift — she's garnered so much of both popularity and controversy due to her "feminist" actions.
Swift is a type of media-friendly, barely-scraping-the-surface feminism — her infamous "girl group" solidarity and "squad goals" envy is masked by the fact that all of them are predominantly young, rich, thin, white women who make no public political stances or comments on social issues.
Even Beyonce — who seemingly can do no wrong in the eyes of the BeyHive — is guilty of this.
When she performed her song "Diva" at the Made In America festival in 2015, she paired it with UFC fighter Ronda Rousey's "Do Nothing Bitch" speech. Rousey is basically shaming stay-at-home women and those who use their bodies to earn money in order to raise her own esteem, deemed masculine by the media.
More examples include Miley Cyrus' appropriation of black culture, Jennifer Lawrence's "support" for feminist apparel, and Karlie Kloss' Instagram posts in front of feminist signs amidst her racially insensitive Vogue photoshoot.
Presently, we have more pressing examples — mainly surrounding the Harvey Weinstein case and the White House.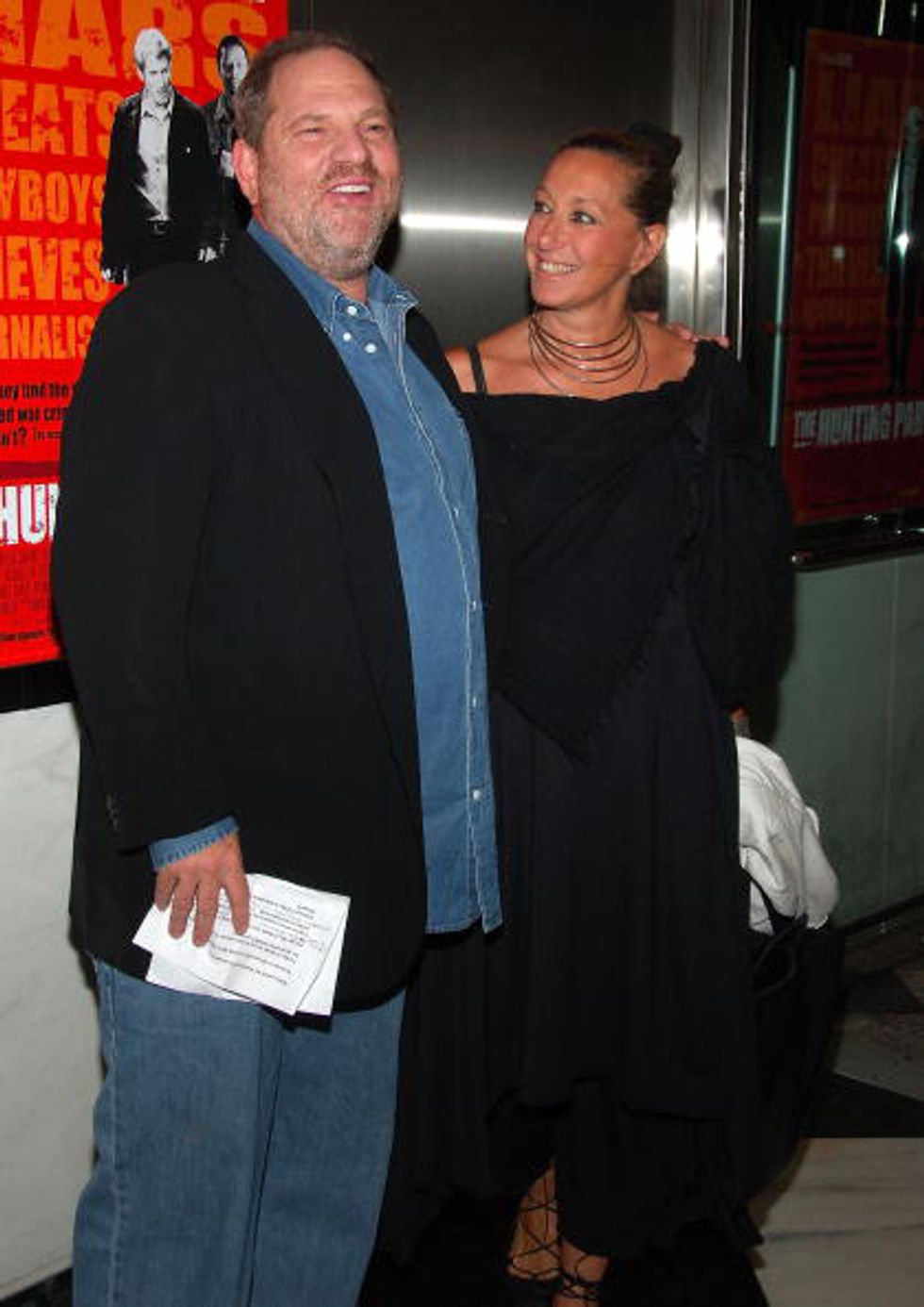 Harvey Weinstein and Donna Karan attend the NYC premiere of 'The Hunting Party' - the Paris Theater August 22, 2007 (Getty Images)
Recently, Donna Karan came out and said "It's not Harvey Weinstein, you look at everything all over the world today, you know, and how women are dressing and what they're asking by just presenting themselves the way they do. What are they asking for? Trouble."

Practically bathing in internalized misogyny, Karan immediately thought to blame the sexual assault victims rather than questioning Weinstein's own morality.
Similarly, Rose McGowan came out with allegations against Weinstein — while I'm not accusing her of falsifying her claims, she also tweeted to Ellen DeGeneres completely ignoring her platform for LGBTQ folk.
Right now in Mississippi, gay people can be refused service, and trans people can be refused treatment. Mississippi, you deserve better.

— Ellen DeGeneres (@Ellen DeGeneres) 1507335541.0
McGowan's tweet came across as attempting to pit two marginalized groups against each other while taking away DeGeneres' platform for herself.

Even in the White House, we have two main offenders — Kellyanne Conneway and Ivanka Trump.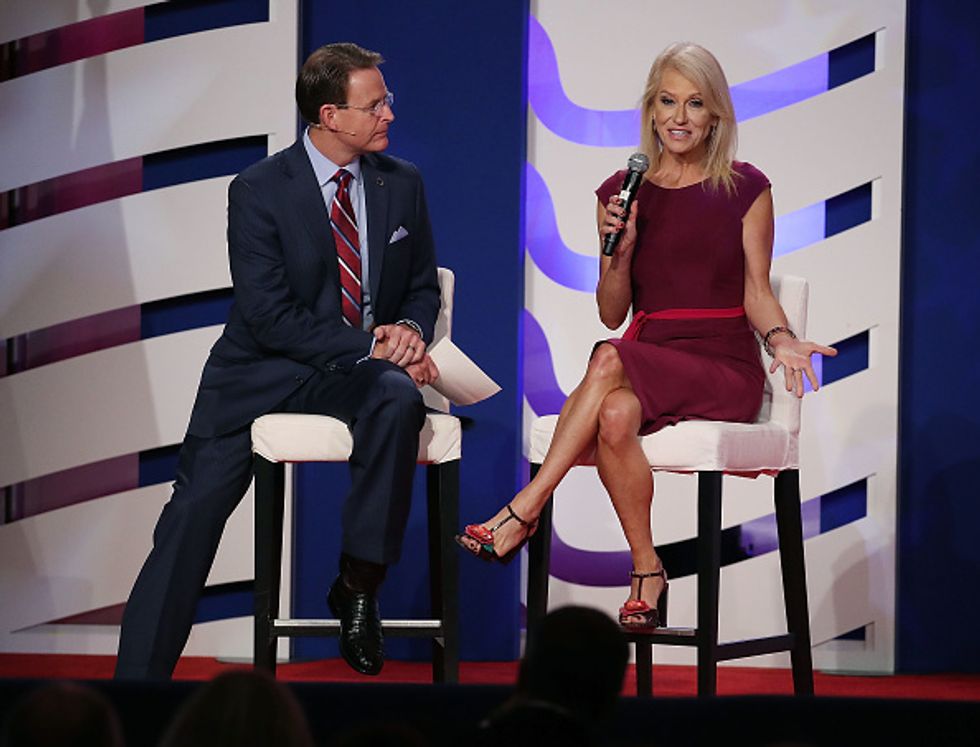 Kellyanne Conway and Tony Perkins during the annual Family Research Council's Values Voter Summit at the Omni Shoreham Hotel (Getty Images)
Besides defending the President's actions — which include literal sexual assault and racism — Conway has now demonized "modern feminism" as "anti-male" and "pro-abortion," completely missing the mark on what the word actually means.
[instagram https://www.instagram.com/p/Ba9BOmDFpib/?hl=en&taken-by=ivankatrump expand=1]
Ivanka Trump, on the other hand, has presented us with a post-feminist heaven, complete with a return to traditional femininity and a center around male power. Her book "Women Who Work" is a prime example of demanding that women balance career and family — the ideal neoliberal feminist candidate.

These are just some examples, but there are many others and we should expect even more in the future.
I'm not saying that all of these women haven't done any good — Beyonce gave black bodies a platform, Karlie Kloss started a coding program for young women and Emma Watson has made countless speeches at the UN.
However, it's the celebrity machine that they have to quit — actually calling out offenders and hypocrisies without worrying whether or not they'll still be trending the next day. We need to start expecting way more from our celebrity allies.
---
POP⚡ DUST | Read More…

Popdust Presents | Katie Costello: Double the Love, Triple the Threat
WTWD? | Questions on Season Eight of The Walking Dead
Dan Aykroyd plans Ghostbusters Netflix series
---