Frontpage Popular News
Culturally relevant and endlessly hilarious Ingrid Goes West is a must-see.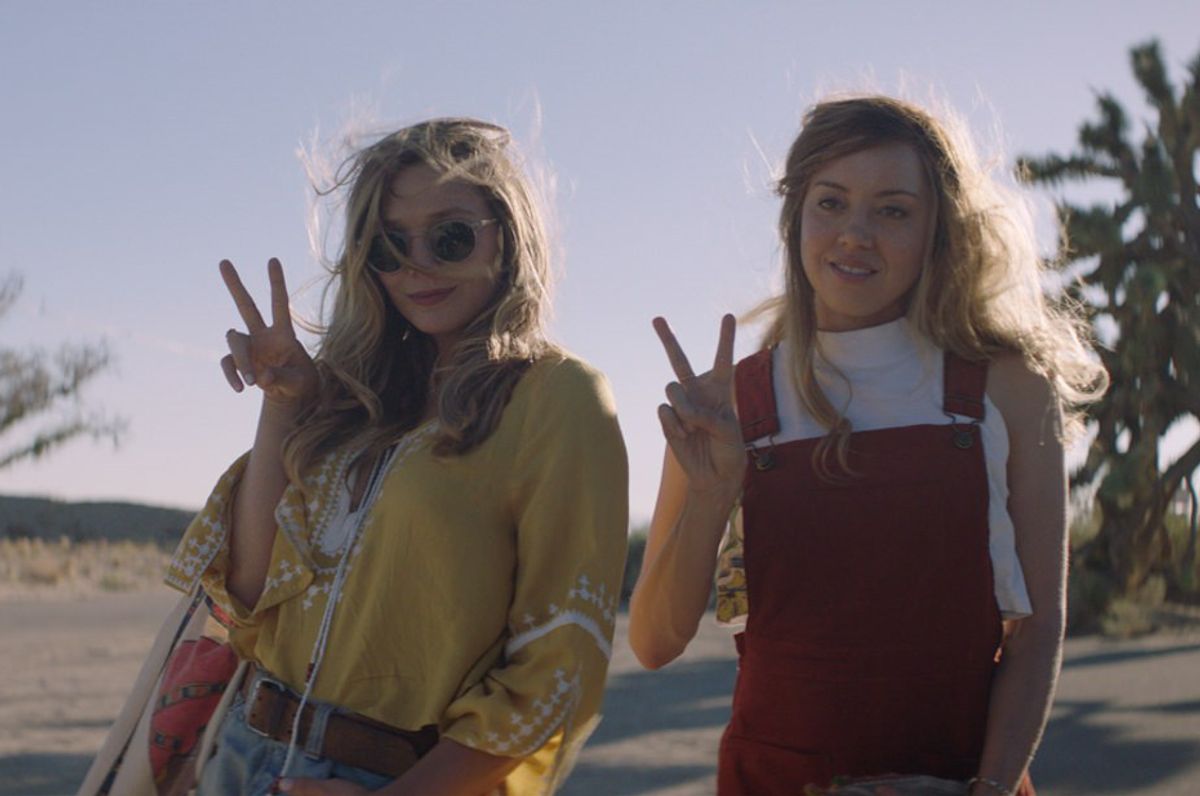 I was first drawn to watching Ingrid Goes Westbecause of their smart branding and marketing on Instagram. Their neon logo caught my eye as did the references to social media. There are those movies that are known by all because of their relatable references to a specific time period but universal message, I believe that Ingrid Goes West will soon join the rankings among those because of how well it comments on where we are as a society in this exact moment. The film does an excellent job of taking a well-known convention, "the grass is always greener," and using technology and today's societal behavior to illustrate this.
[rebelmouse-proxy-image https://media.rbl.ms/image?u=%2FMPX%2Fimage%2FNBCU_Fandango%2F126%2F467%2FIngridGoesWest_RedBandTeaser1.jpg&ho=http%3A%2F%2Fstatcdn.fandango.com&s=510&h=089ad048c78719e9525688b0eb2a3282d76a441987cfc3e172a24c284c35e549&size=980x&c=2043536959 photo_credit="" caption="Movie Clips" pin_description="" image-library="0" crop_info="%7B%22image%22%3A%20%22https%3A//media.rbl.ms/image%3Fu%3D%252FMPX%252Fimage%252FNBCU_Fandango%252F126%252F467%252FIngridGoesWest_RedBandTeaser1.jpg%26ho%3Dhttp%253A%252F%252Fstatcdn.fandango.com%26s%3D510%26h%3D089ad048c78719e9525688b0eb2a3282d76a441987cfc3e172a24c284c35e549%26size%3D980x%26c%3D2043536959%22%7D" expand=1]Movie Clips
The film stars Aubrey Plaza as the title character. Aubrey first becomes prominent in the entertainment world when she played supporting character April Ludgate on Parks and Recreation who often stole the show with her deadpan and intensity. SInce her Parks and Rec days Aubrey has done a handful of other projects from goofy comedies like Mike and Dave Need Wedding Dateswhere we see her wilder side to Legionwhere she plays a character closer to her trademark dark and weird brand that has driven so much work her way. In Ingrid Goes West, I feel that she's the best I've seen her. I feel like in ways her character takes elements of crazy weird Lenny from Legion and rambunctious Tatiana from Mike and Dave Need Wedding Dates and she is left with an incredibly dynamic character. Ingrid is a hot mess of a human and comes unhinged when she sees on social media that she is not invited to her friends wedding. Clearly prone to something we're all guilty of: Insta-stalking, Ingrid takes it a step further and followers her new Instamuse out West to insert herself into the seemingly picture perfect life. Aubrey does an incredible job of understanding the depth of emptiness and void that Ingrid has all the while putting on a hilarious exterior for the unsuspecting people on her way to becoming BFF's with @welltaylored.
Elizabeth Olsen stars as the sunshine Instagram star Taylor and Wyatt Russell as her man-bun donning husband and they definitely do an excellent job of emulating that couple on Instagram. Though they play that archetype that makes us chuckle because it's way too real, they both do a great job at keeping their characters real and not general representation of the kind of people they are representing. Elizabeth Olsen especially balances her #basic moments with moments of incredible vunerability. Another notable performance is O'Shea Jackson who plays the man that Ingrid stays with in California. Kindred spirits, Jackson is obsessed with Batman and takes a liking to Ingrid all while not being afraid to call out her crazy. The two have incredible on camera chemistry. O'Shea most notably played his father Ice Cube in Straight Outta Compton.
While this film has us chuckling the whole way through because it makes so many jabs at our weird social media habits, it touches on something really important which is why I feel that everyone should see this film at least once. It brilliantly unfolds the life of an Instagram star and compares and contrasts it to what you see online. Ingrid really learns that Instagram is curated moments from one's life and it's not always as picture perfect as it seems like Taylor's. The film also asks the question, if we are so investing in outward projection on social media, where do we find the true self? That definitely got me thinking as I probably spend hours a day creating content, thinking up content, etc for my Instagram page. If anything, I think this movie will teach you to take social media less seriously, to unplug, and enjoy the beauty of life in the moment. Watch the trailer for Ingrid Goes West here and check it out at your local theatre today!
---
Anie Delgado is a contributor to Popdust and is an actress and musician based in NYC. Follow her on Instagram and Twitter @anie_delgado and on Facebook and check out her music on Spotify.