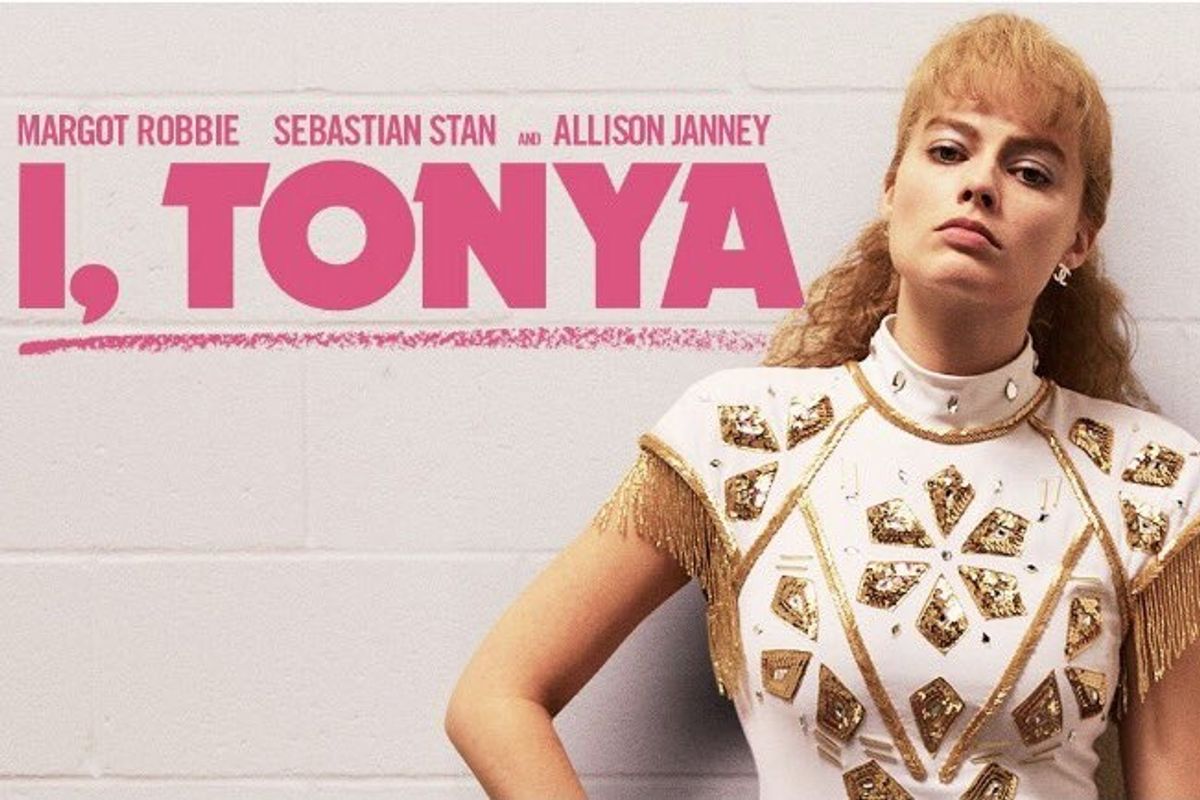 I, Tonya (Neon)
Just like the Golden Arches of McDonald's, Tonya Harding is all-American, and for some, that is the most unsettling part of I, Tonya.
As a kid, I remember faintly hearing about the Tonya Harding scandal, her infamous attack on Nancy Kerrigan, and the media craze that ensued (a comical precursor to celebrity journalism and the O.J. Simpson's trials). I remember thinking that there was no way someone could pull of this stupid of a plan and that no professional athlete, especially one participating in the Olympics, would execute such an ill-conceived mission to sabotage their friend and competitor. But that's the thing, athletes are people too. They eat fast food and drink and swear, and sometimes they come from damaged families, sometimes from communities and neighborhoods the average white woman is scared to walk through, and sometimes, despite their endorsement deals, Nike and Gatorade commercials, they do stupid things.
Tonya Harding did something very stupid and it destroyed her skating career, and Craig Gillespie's I, Tonya makes it clear that skating was the only thing Harding had going for herself. Outside of the rink, Harding experienced abuse from her mother LaVona Golden (excellently played by Allison Janney), her husband Gillooly (played by Sebastian Stan), and later, by all of America. Margot Robbie gives one of her best performances as Harding and has already snagged a Golden Globe nomination, and Allisson Janney is so good you actually grow to despise her character and the parrot on her arm she refers to as her husband.
In one scene, LaVona throws a kitchen knife at Tonya, in another, Gillooly shoots at her with a pistol in her front yard. In my theater, the audience gasped in horror at the knife incident, gasped when Tonya's head was slammed against a mirror, and snickered when her bodyguard claimed to be an expert in counterterrorism and espionage. I, Tonya doesn't shy away from the violence but does undercut the reality of Harding's world with biting sarcasm and black comedy. And America loves a villain—add redneck tendencies, the first successful triple axel on ice, and Hard Copy's brand of salacious journalism and you've got yourself the story of a young woman who rose and fell from grace faster than ordering your favorite value meal from Arby's.
Known for her speed and strength, Harding was a questionable force in the rink, challenging the status quo by skating to mainstream music and wearing knock-off figure skating dresses—experiencing her fair share of wardrobe malfunctions and technical difficulties regarding her skates. Not as polished, polite, or wealthy as Nancy Kerrigan, Harding had to prove herself worthy of respect in a sport known for its poise and presentability on and off the ice. Unfortunately, Harding was a little rough around the edges, a hard worker, but erratic at times, showing up late to practice sessions, even missing competitions altogether without notice.
Unlike Kerrigan, Harding was hard to sell to American families because she wasn't the wholesome American Olympian people wanted to see: her rag to riches narrative ended with Kerrigan's injured leg. I, Tonya isn't really about Kerrigan or the Olympics and is more focused on Harding's upbringing and relationship with her husband, two things that seemed to irrevocably puncture Harding's fragile fame and celebrity. Had Harding's love life been more palatable, her mother less bitter and abusive, her bodyguard less incompetent, would she have still hired a hitman on America's princess Nancy Kerrigan? Who cares! Just like the Golden Arches of McDonald's, Tonya Harding is all-American, and for some, that is the most unsettling part of I, Tonya. She gave us a story we could all gnaw at, deliciously amused by the sheer lunacy of a professional athlete and her awkward, ill-matched family and team. Harding's stint as a professional boxer threw a few more punches at her reputation, and she quickly faded into the background once tabloids of O.J. Simpson tumbled in. We all know Michael Phelps, Lance Armstrong, and Micheal Vick as the anti-heroes of the sports world, and Tonya Harding can now join the club of disgraced athletes whose stories of falling from the pedestal stir us more than their success stories. God bless America and all of its great failures.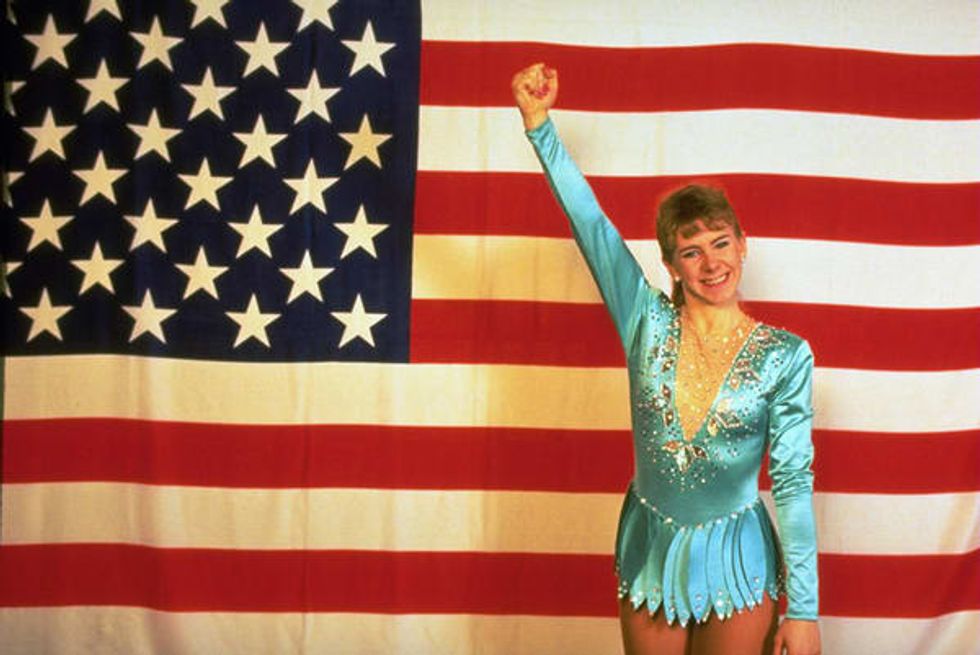 Tonya HardingU.S. Figure Skating Association
POP⚡DUST Score: ⚡⚡⚡⚡⚡
---
Shaun Harris is a poet, freelance writer, and editor published in avant-garde, feminist journals. Lover of warm-toned makeup palettes, psych-rock, and Hilton Als. Her work has allowed her to copyedit and curate content for various poetry organizations in the NYC area.
---
POP⚡ DUST | Read More About Film/TV...
REVIEW | Run Away To the Circus with the Greatest Showman
EXCLUSIVE INTERVIEW | Vydia founder Roy LaManna is helping indie artists monetize their content
BOX OFFICE BREAKDOWN | What's coming to theaters this weekend?
VIDEO GAY-MER | What makes Dream Daddy such a perfect LGBTQ+ game?
---