"Same porch. Same clothes. Same issues. 40 years later."
It's been a good couple of weeks for horror fans. On the back of IT and Mother! receiving unanimous critical praise, we have just received word that Jamie Lee Curtis is returning to John Carpenter's iconic Halloween franchise. She will be coming back to play the iconic role of Laurie Strode, a part she originated nearly forty years ago. Universal Pictures has also come out and set October 19th 2018, as the release date for what it has suggested will be the final film for the series. Trancas International Films, Blumhouse Productions, and Miramax are producing.
Curtis' female protagonist will reportedly have a final showdown with the series' super villain Michael Myers. Myers, for those not in the know, is a masked maniac who has pursued her since she (just barely) escaped his murder marathon on Halloween night four decades previous.
John Carpenter, who created this series now synonymous with 80s horror, will executive produce, and will be on board as a "creative consultant". He is partnering with leading horror producer Jason Blum, the insane genius who's behind-the-camera work includes Get Out, Split, and The Purge and Paranormal Activity franchises.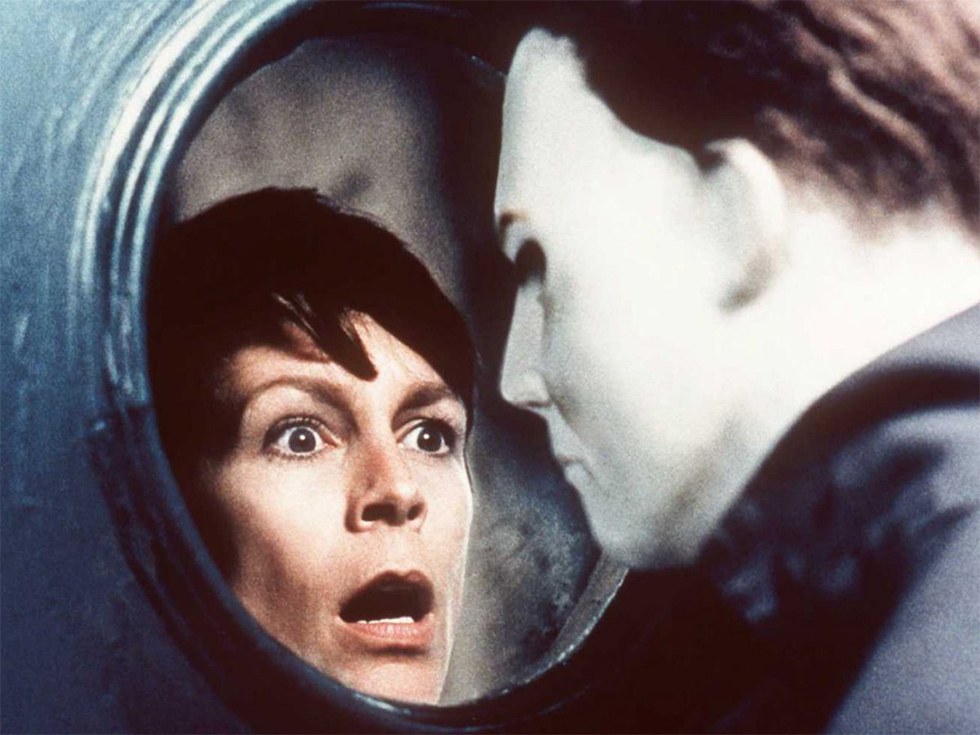 movieboozer.com
David Gordon Green is directing the project, and co-wrote the film's script with Danny McBride. Trancas International Films have been producing the Halloween films since day one, and, to no one's surprise, will also be producing here as well. Green and McBride will act as executive producers under the moniker of their well known Rough House Pictures brand. Green's past work includes cult stoner classic Pineapple Express and the more recent political dark comedy Our Brand Is Crisis.
Carpenter joined the project in May 2016. The Halloween film franchise began in 1978, and has led to 10 films that have grossed nearly $400 million worldwide. Carpenter said at the time, "38 years after the original Halloween, I'm going to help to try to make the 10th sequel the scariest of them all."
Bloody Disgusting
In Carpenter's original Halloween, Myers stalks and kills teenage babysitters on Halloween night. In the film's opening, six-year-old Michael murders his sister on Halloween, 1963. Fifteen years later, he escapes from a sanitarium and hunts down Strode and her friends as they babysit.
Malek Akkad is Moustapha Akkad's son, who executive produced on the original Halloween along with Irwin Yablans. They also produced several of the sequels. Malek Akkad is not new to the franchise, however, having produced three of its parts, including 1998's Halloween H20: Twenty Years Later, 2007's Halloween, and 2009's Halloween II.
She tweeted this on Friday, stating in no uncertain terms what viewers have in store.
This is not the first time Curtis has reprised the role of Strode. She has done so previously in Halloween II (1981), Halloween H20: 20 Years Later (1998), and Halloween: Resurrection (2002).
---
Thomas Burns Scully is a PopDust contributor, and also an award-winning actor, playwright, and musician. In his spare time he writes and designs escape rooms. You can follow him on Facebook and Twitter