Top Stories
The former half of Folk Implosion is set to release a new record with a new round of supporting musicians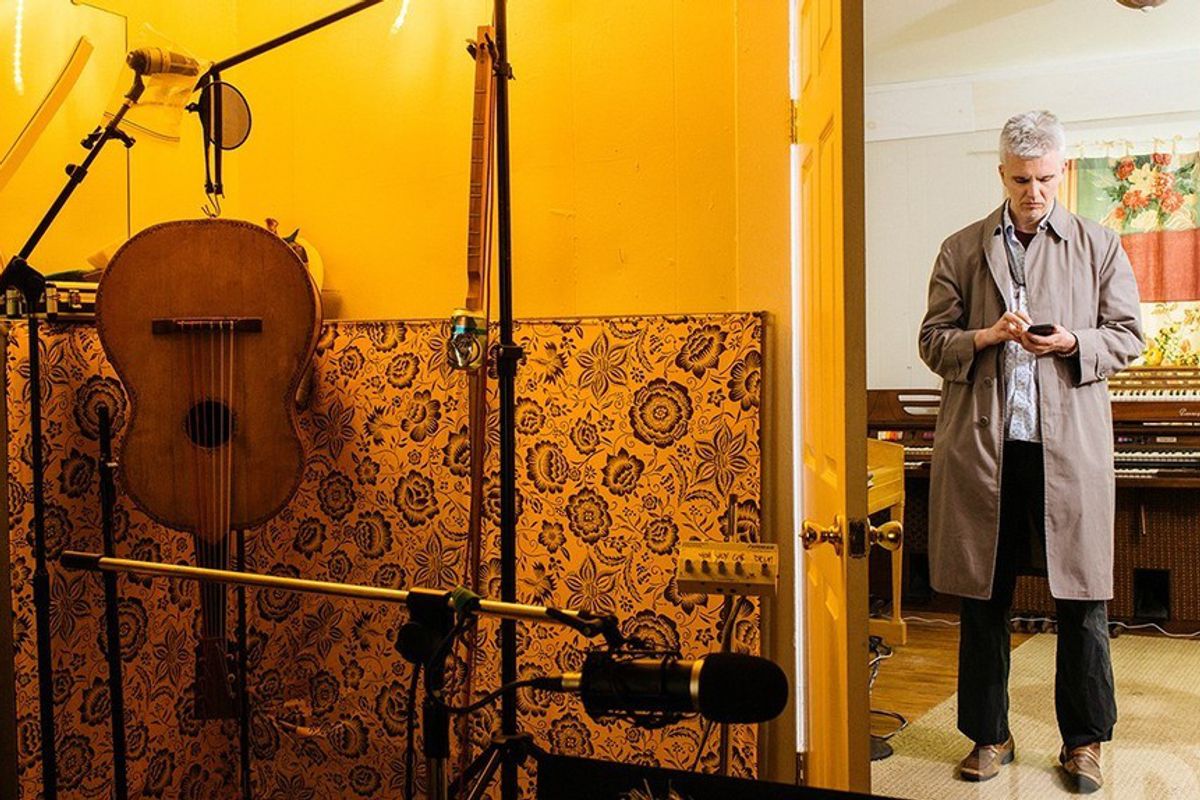 John Davis & The Cicadas have their debut effort on the way, titled "El Pulpo" via Arbouse Recordings.
While this is the first time they venture into the scene, it's not John Davis' first rodeo. The musician was formerly half of Folk Implosion (with the other half being Lou Barlow), the indie/lo-fi band that had an electrifying start in the early 90s but abruptly came to a halt. Davis quietly exited the music world, eventually coming back to release "Spare Parts" in 2015. Sooner or later, he formed a supporting band dubbed "The Cicadas." Now they're gearing up to release "El Pulpo", a record that, according to Davis himself, is "a collection of tracks about the politics of agribusiness in the context of the US empire. The idea for this theme came from the book Stuffed & Starved by Raj Patel, as well as from the album In What Language? by Mike Ladd and Vijay Iyer."
"El Pulpo" means octopus in Spanish, referring to the way big corporations latch onto the vulnerable. According to The Bellhouse, it is named "after the derisive nickname union organizers in Central America gave to the United Fruit Company because of the tentacle-like grip it held over countries like Honduras and Guatemala. But the songs chart the machinations of other Octopi, from Coca-Cola to Monsanto, Blue Cross/Blue Shield and Drexel Burnham Lambert, while referencing pop-culture figures ranging from Mean Joe Green and Juan Valdez to Frank Sinatra and the infamous Earl Rusty Butz, Richard Nixon's erstwhile Secretary of Agriculture." It's a thirteen track record made of dense and progressive harmonies, the type that takes more than a couple listens for your ears to break through. It was executed with the help of supporting musicians (aka The Cicadas), made up of Peter Hughes of The Mountain Goats on bass, Jonathan Henderson of Kaira Ba on bass, Andrew Levi-Hiller of Yairms/Alhhla on drums, Wendy Allen of Balustrade Ensemble on backing vocals, and trombone player Jeb Bishop.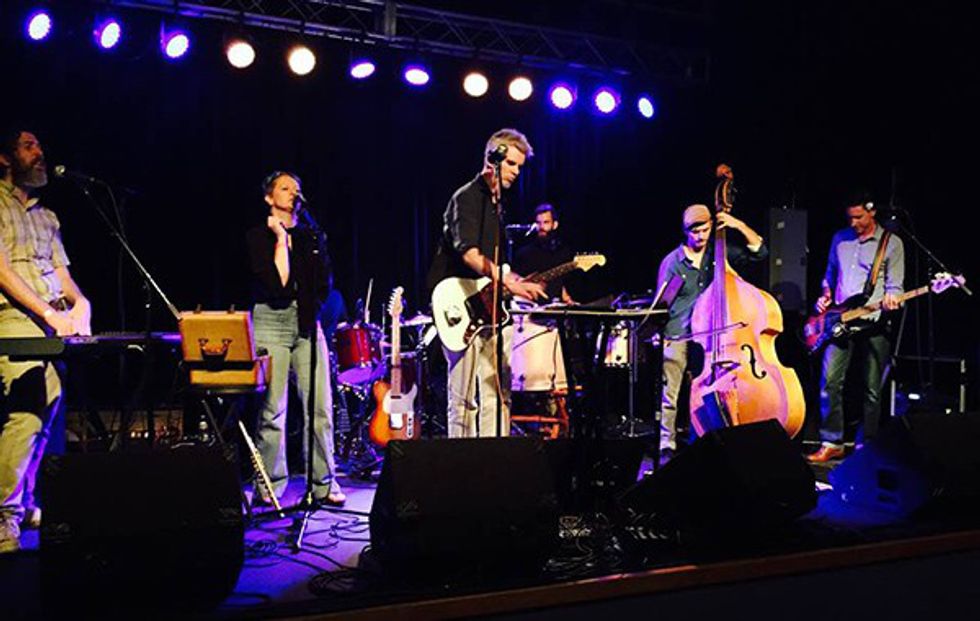 via Chicago Reader
With Folk Implosion being Davis' first venture into music, you can't help but wonder what it was like to be in a band in the early 90s when the music industry, with so much shifting, focused primarily on finding the next big thing. "We had only been a band for a couple of years when all that happened to us. All we knew was how to write and go out and play shows. We would go to New York and play these showcases, like at Brownies, with four or five bands. We had some recordings, we had a couple 7″s out, but we were still recording live on 8-track cassette and then overdubbing vocals. It was super raw, we didn't have any studio experience whatsoever," he told Brooklyn Vegan. "But it got to this point where we'd go and do these little runs and every time we got back there'd be two or three calls on the answering machine from different record companies. I guess we talked to maybe a dozen different ones of all shapes and sizes. This is funny — I swear this is true — we trusted Elektra because they had Stereolab. Don't ask me why. We loved Stereolab so much and we thought if they were on it, it must be a good choice. And also the fact that they signed The Stooges and the MC5, never mind the fact that that was 28 years prior or whatever. So that tells you how much we knew about the music industry."
Nowadays, things are looking a little differently. "El Pulpo" is an electrifying record, the type that lingers in your mind before it's had a chance to sink in. There are scattered lyrics in multiple languages, like Spanish and Portuguese, including the title. It's a multi-layered socio-political commentary on the pressing issues that matter, one that aims to make people listen.
El Pulpo is out October 20th.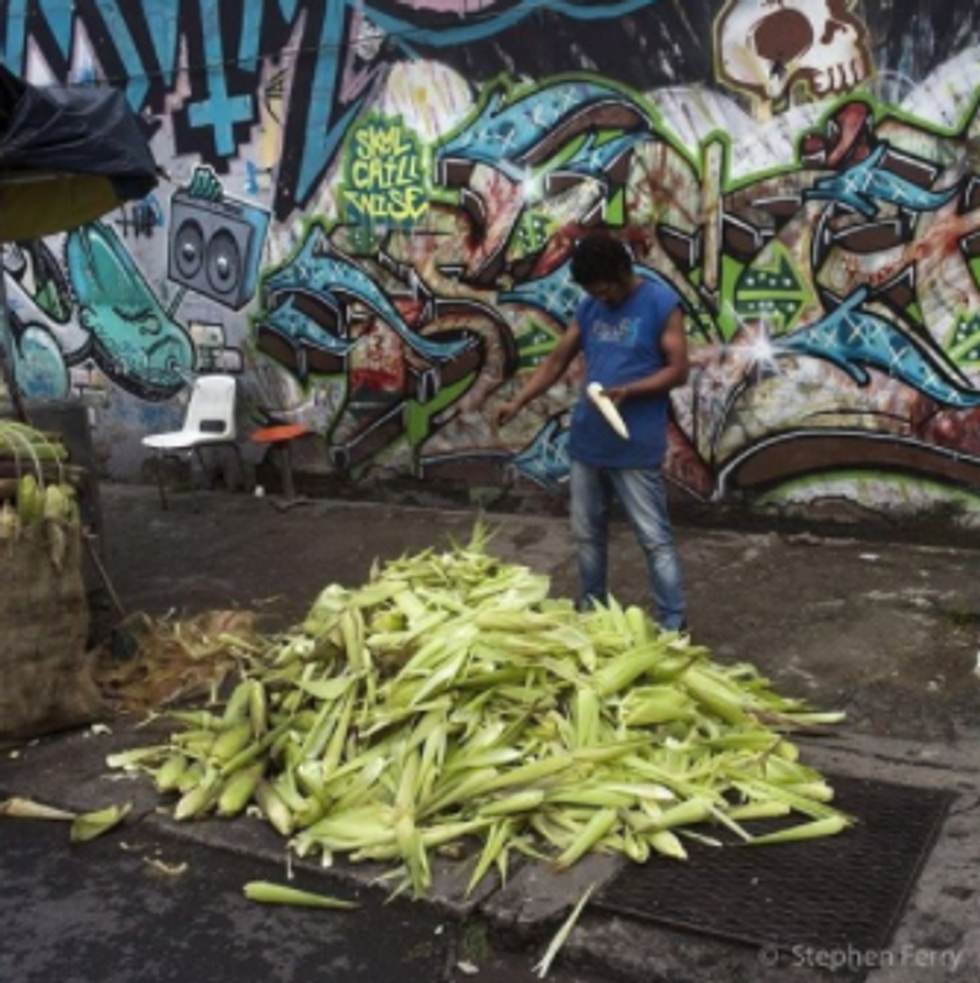 ---
Vanessa is a music and culture writer. Follow her on twitter.
---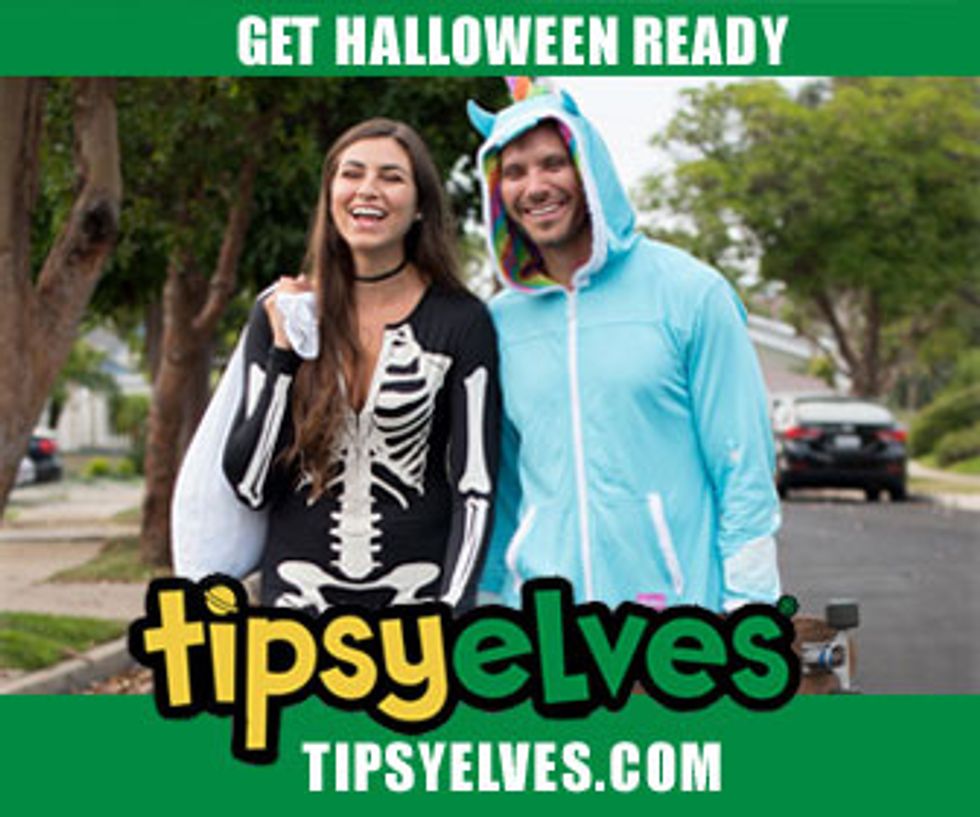 Get Ready for Halloween!! Find Your Costumes at TIPSY ELVES!