MUSIC
MUSIC | The pop artist celebrates fun, positivity, and coming together in the city that never sleeps in her latest music video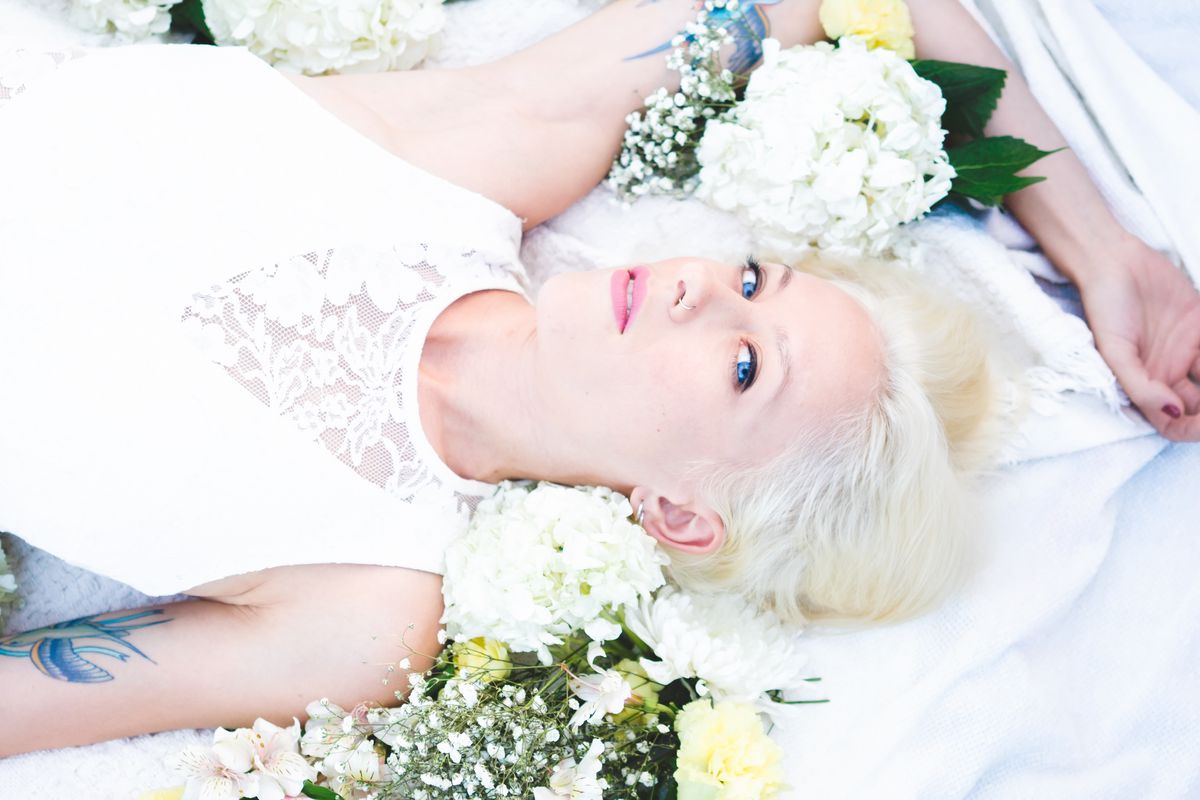 REBEL POP co-founder and pop songstress Katie Costello is releasing her third LP, Twice the Love, and celebrating such with the premiere of a video that expresses her loving and rebellious, pop music style.
Premiering exclusively on Popdust, "New York Graffiti" will bring any New Yorker warm and fuzzy feelings, seeing some famous spots in Manhattan and Brooklyn that were likely wandered into in the first few months after moving, enjoyed with hope and wonder in your eyes. And it's extremely appropriate because those are exactly the kind of sentiments expressed in the video. It turns something as common and seemingly unlovely as graffiti into something well-known and notable.
You can check out the video below.
Katie also spoke with Popdust about the release of "New York Graffiti" and Twice the Love, sharing her favorite things about music and New York.

---
You've been writing and performing songs since you were thirteen. What have you learned about the music industry in that time?
The music industry is an ever-changing, evolving sphere. Even since I first began writing and performing it's gone from chiefly CD's to downloads to streaming presently. As an artist, it's required adjustment and adaptation. Then, there's the human element... Many come to this industry bright-eyed, but as a result of let downs and encountering the scheming of others they themselves become schemers... I've been disappointed many times by what I've learned about people and what they are willing to do to make money and fulfill their blind ambitions. I've come to learn about the lobbying that various large entities carry out that doesn't help artists. Despite these truths, I've also found new strength within myself to see through the challenges anyway. It's worth the reward of doing what I truly love. That doesn't mean things always go the way I wish for, but that's also part of the journey. A big part of the music industry is uncertainty and the wonder of being an artist in the face of it. Although the music industry is not easy to navigate. The rewards, both personal and professional, make it worth the rigors.
You're originally from L.A. but you've been in New York for a few years now. What do you think about the New York music scene?
Yes! I'm from the Los Angeles area and I've been in Brooklyn for 8 years now. I think the New York music scene is very special and unlike other cities. Because of the well-connected public transit system and the proximity of live venues in New York City, it's quite accessible and easy to catch live shows. This provides a unique type of night life that is hard to replicate in L.A. with the nature of driving being the primary mode of transit. New York is a place where, if you're open to it, you can discover very special and top-notch music taking place in the most unexpected places. Sometimes a dive bar in the West Village will have a master guitar player doing his thing in the basement and it'll be the most mind-blowing thing you've every seen or heard. That kind of stuff has happened to me in New York City. It's a very spontaneous and magical place in that way.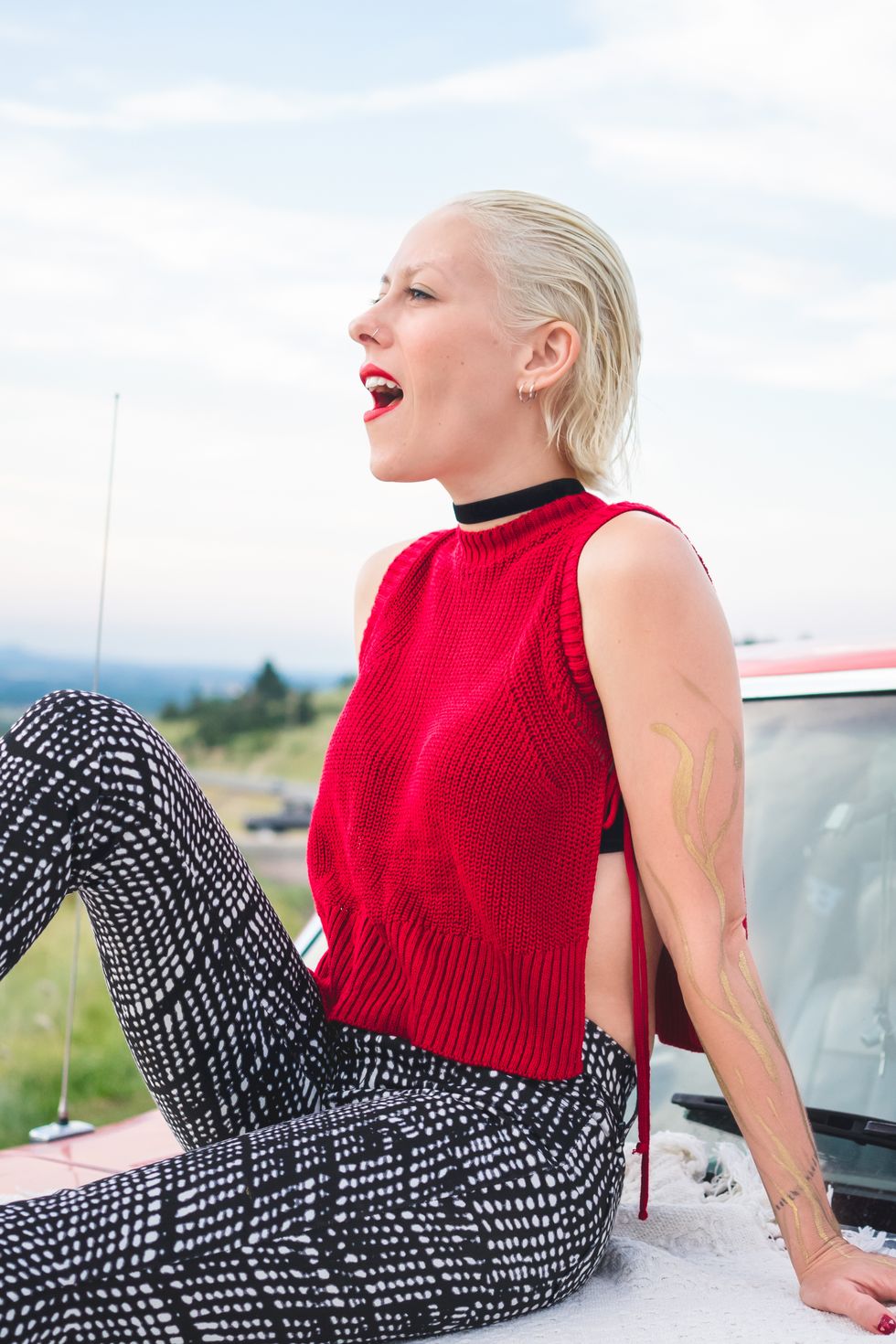 Let's talk about a video all about New York, your new video for "New York Graffiti." What inspired its production?

It's perfect that we were just talking about the West Village in New York City because that's the main location of my new video for "New York Graffiti". It is also an area that has remained one of my favorites in the city. A lot of creative inspiration as well as important life events have taken place for me in New York City. I moved there basically the day after I turned 18 and I feel that living there, and the inspiration it's provided me, has given me greater confidence as a person as well as an artist. For that reason, myself, Vivekan and Bill Mejia (the directors of the video) collaborated to capture a day in the life of an artist in New York City who is living out their dream. You can say it's somewhat auto-biographical.
The video features you in some cool spots around the city, including some notorious graffiti. Do you have any favorite spots that you shot at?
So much of my musical and artistic exploration in New York City has taken place in and around Lower Manhattan and Brooklyn, especially the East and West Village. These are also significant places for the other directors of the video in addition to myself - Vivekan and Bill Mejia. Because of this, as well as the iconic and legendary nature of this part of New York City, most of the video is shot in and around Washington Square Park, and Park Slope, Brooklyn. These are places that hold a very special place in my heart.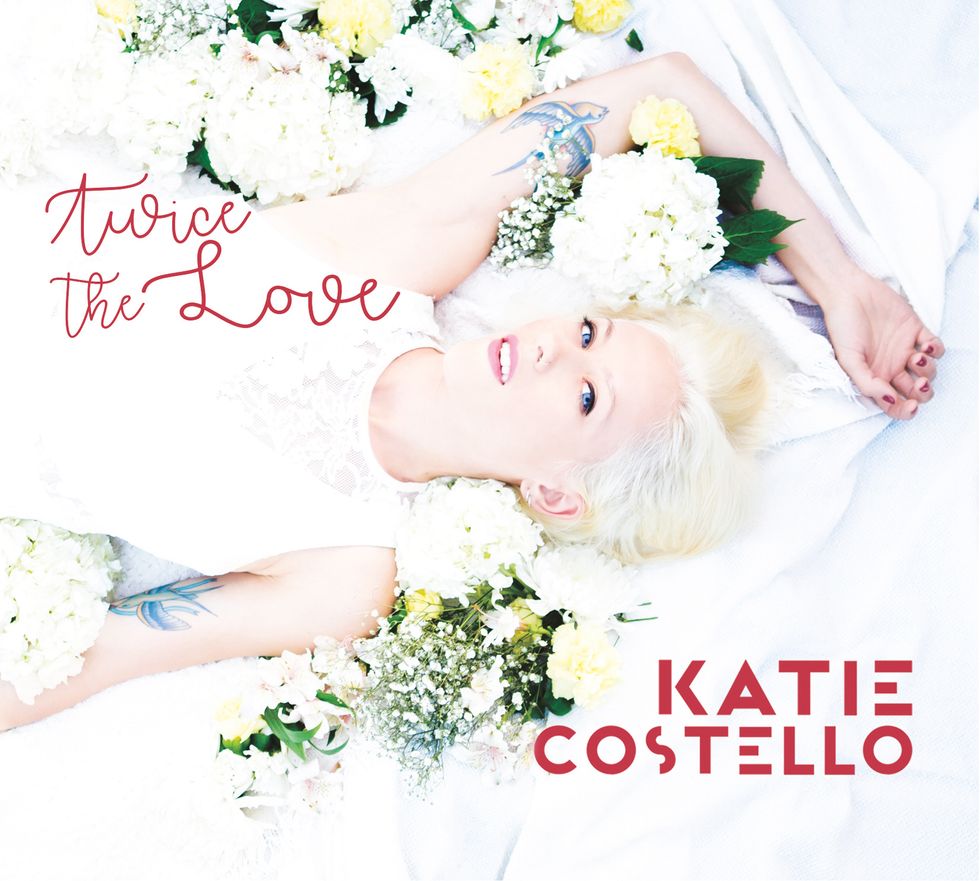 Today, you're also releasing your album, Twice the Love. What was the writing and recording process for this project like?
Making my third full-length album Twice the Love was unlike anything else I've released before. Aside from one or two tracks here and there, all of my other records are songs that I wrote by myself with piano or guitar. After the songs were composed, I'd record them. With my album Twice the Love, I collaborated with a different songwriter/producer for almost every track. You'll see there are some people I collaborated with for multiple songs on this album. However, for the most part, each song is written in a different city and had a completely different creative conception. These differently produced tracks have a common thread that makes Twice the Love an album I'm very happy and proud to share with people. That thread is finding happiness from inside, rather than it being based on outer circumstances. This LP has all the aspects of what made me unique as an artist before, but now with more confidence and pop flare.
Besides "New York Graffiti," what are some of your other favorite songs off the record?
My favorite song always changes, but right now, I'd say it's Track 11 on the album "Holiday." I collaborated with producer Justyn Pilbrow to write and record this song in Brooklyn; and I feel it is very unique and special. It's the first song we wrote together. For me, it's about sitting with your mind and your inner experience of desire as a human being. Sometimes desire is painful. It's easy to run towards a vacation, a lover, a drink, a meal, etc., but it's not easy being present throughout life's ups and downs. My song "Holiday" captures a sentiment I haven't heard in other contemporary pop.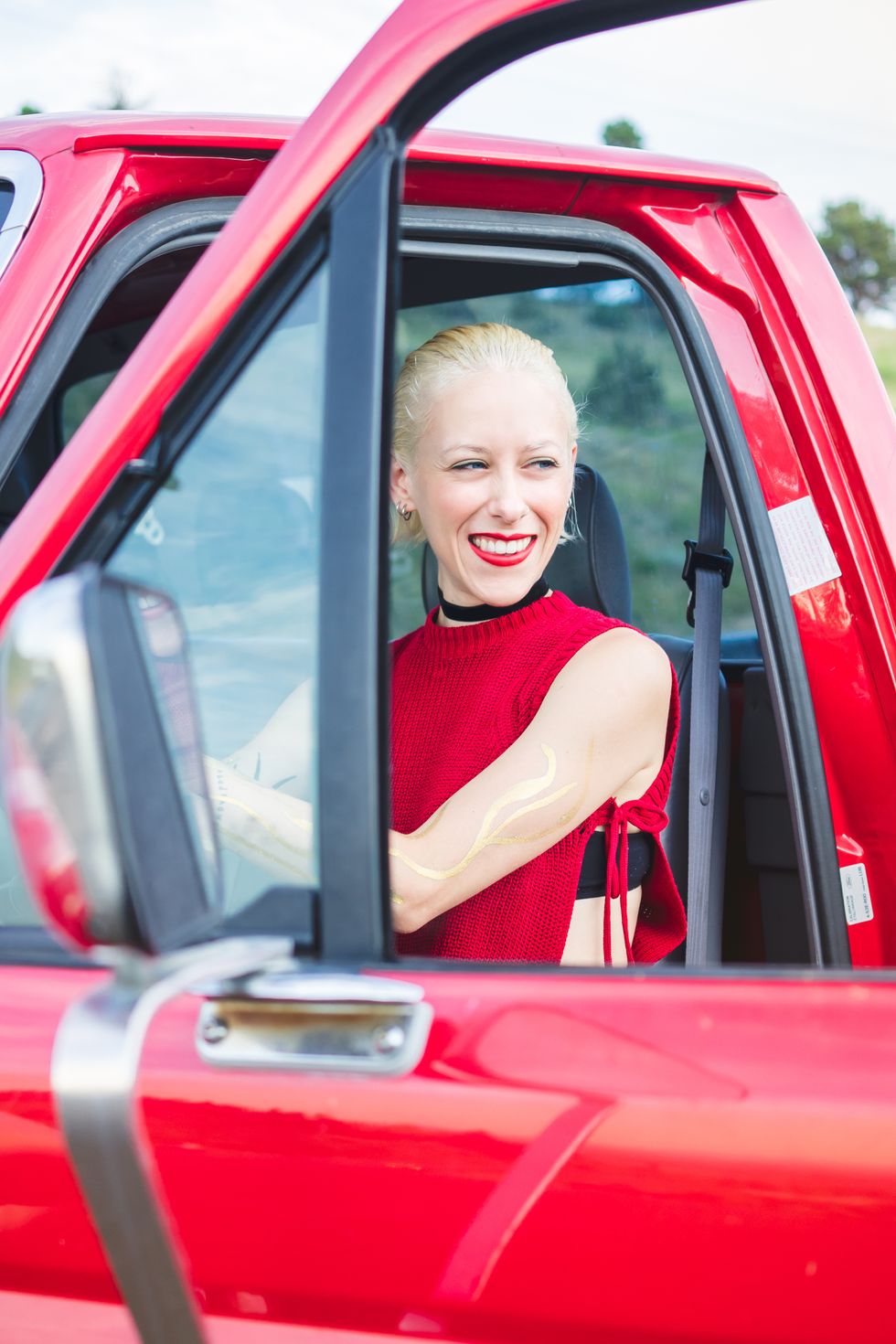 Can you tell us a little bit about what's in store for you next now that's the album has dropped?

I'm always writing new songs. Since collaborating with so many different songwriter/producers, I've enjoyed writing by myself again too. It's nice to enjoy both collaboration as well as solo creative inspiration! I'm finishing more new records at the moment and I hope to continue to share my evolving music and inspiration with people!
---
"New York Graffiti" is featured on Katie Costello's new album Twice the Love out today. Katie will be performing in Los Angeles at Hotel Cafe on the 6th to celebrate its release.
---
Rachel A.G. Gilman is a writer, a radio producer, and probably the girl wearing the Kinks shirt. Visit her website for more.
---
POP⚡ DUST | Read More About Music...
INTERVIEW | "Hold Tight," great things ahead for Felix Cartal
OMNI releases stunning new album "Multi-Task"
#Samily gather round for Sam Tsui's newest single "Cameo" to fire you up!
---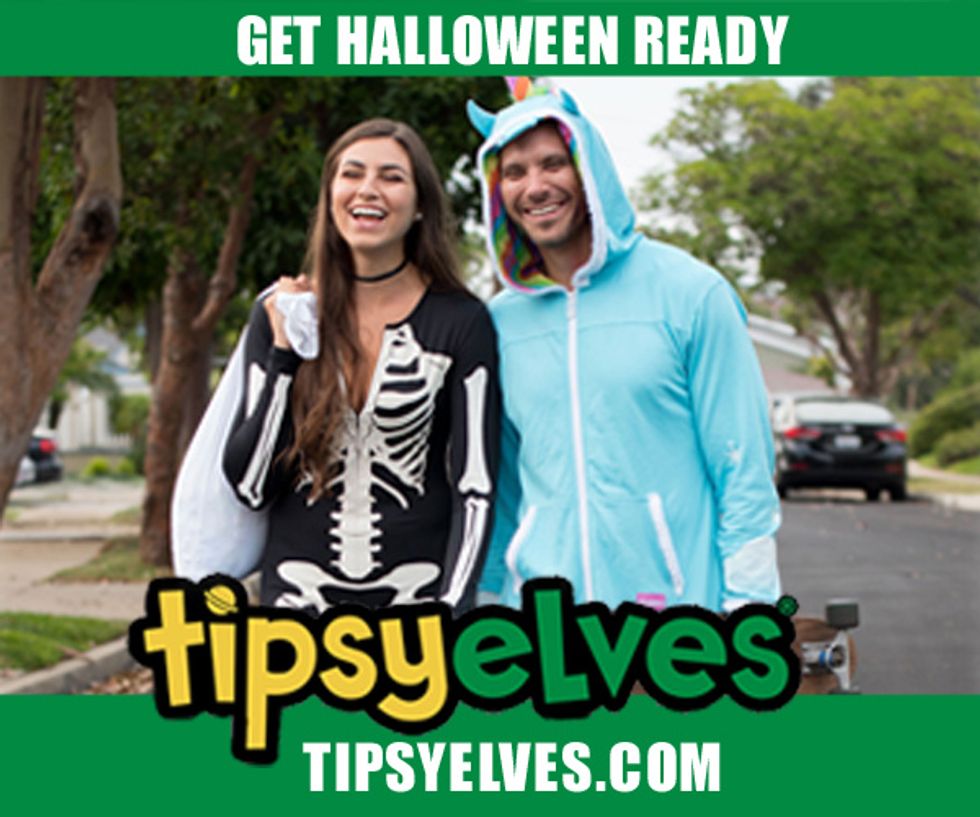 Get Ready for Halloween!! Find Your Costumes at TIPSY ELVES!
Related Articles Around the Web