Rising Star
We talk to the indie artist who has partnered with Vince Stamples and Childish Gambino
Andrew Karpan
Kilo Kish is a singer from Orlando, Florida who has spent a lot of her life in Brooklyn. She makes some of the best music being made today; earnest, autobiographical, melding R&B vocals with dancefloors beats and a stylistically effervescent approach that makes each song feel like a small handwritten note scribbled quickly before leaving the scene. Her voice has the clarity of ice water, refreshing and overwhelming, resistant of murky metaphors, safe ambiguities. Her latest record, last year's Reflections in Real Time, begins with her enunciating her name over a manic drum beat. It is a voice, needless to say, singular and always, lingering the background. Yet, in between her work as a designer, a painter and a textile artist, she has recorded some of this decade's most introspective pop music, a discography that always feels like it is whispering in your ear.

"I felt I had more perspective to give than that of a cutesy rapper," she told me when I asked her what exactly did she mean when she told Elle last year that she didn't feel like she actually put herself into any of her music before then. Work being discounted would include K+, her debut mixtape that featured names like Childish Gambino, Vince Staples and A$AP Ferg way back in 2013, before any of them signified contemporary hip hop royalty. In the past year, Kish has netted a feature on Humanz and is on about half of Big Fish Theory, two of this year's most anticipated hip hop records. Her voice, chilling, teasing, coy, gives rappers something to narratively work with, a foil that feels real. But these are also very much her songs, she has co-writing credits on much of Staples' last record. Earlier this year, she opened for Staples on his Wes Anderson-themed The Life Aquatic Tour, on the poster she is leaning back, reveling in ultimate chill. Her favorite Wes Anderson movie, she tells me, is The Grand Budapest Hotel, which makes sense when I see her in a velvet red jacket, screaming her heart out in a performace that Tony Revolori should be envious of.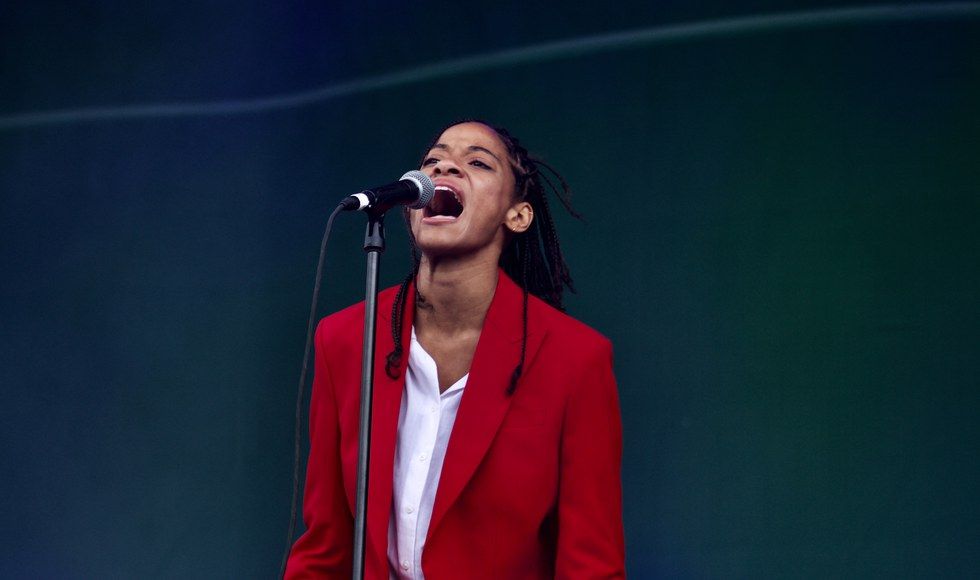 (Andrew Karpan)
Yet it doesn't feel like Kish's game involves racking up high-profile features and trading them in for higher festival slots or brand endorsements. She resists the carefully publicity-choreographed pop music narratives, telling me that "some brands stick to their identity and play into their roles...I'd like to make what I want when I want without thinking twice about what's been built previously." Unsurprisingly, she doesn't feel engaged by social media. She confesses that she doesn't really listen to a lot of current music or keep up with the movies. "But somehow, I'm still able to exist in a music, art and fashion world that changes minute to minute…it's fucking weird."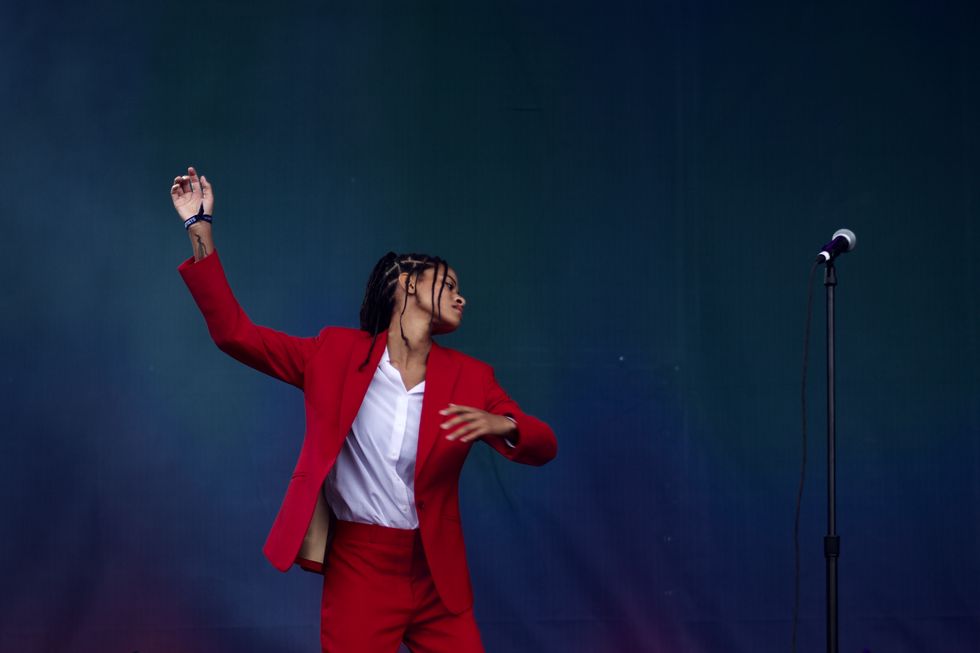 (Andrew Karpan)
When I see her live, she was carrying a copy of The New Yorker, holding it not like a prop but as if she had been genuinely been trying to keep up with the culture before the show began. She throws it to the ground, an affectation that could feel straight out of music theater, the lack of distance between her debut and a straight out autobiography is that of a one-man show, but somehow, does not. Throughout, she picks up a rotary phone, a briefcase, throwing both to the ground as well. She's Willy Loman in a bright red overcoat. She moves around the stage with frantic urgency and none of this, remind myself now, feels like acting. The phrase 'wrestling with demons' comes to mind but I banish the timidity of the cliché.
"An album is like a breeze that blows in," she tells me and it is true, her work feels effortless. She's had her share of Odd Future collabs but no Tyler, the Creator threat has ever felt as unforced or emotionally menacing as Kish's jilted lover sounds on "Julienne," from 2012's Homeschool, when she stammers: "I--I--I waited in your room/Just to see your face/ Then I cut it off"

The New York press fell in love with Kish shortly after her first mixtape, she made the cover of The Village Voice in 2012 and played before a packed crowd of the media class shortly she graduate from F.I.T. The name was appealing: hard alternating consonants, a combination more fierce than Marilyn Manson and the Scissor Sisters combined. But she left the press hungry and they were content to move on. When I talked to her, Kish was ambivalent about what that was supposed to mean, about the enterprise of popular success.
"When people get tired of cake and ice cream they want something salty or sour," she told me, and it felt even more cryptic than it should. "I think we are nearing the end of this decade's sweet tooth, its sad how predictable [that is]."

Reflections in Real Time is out now.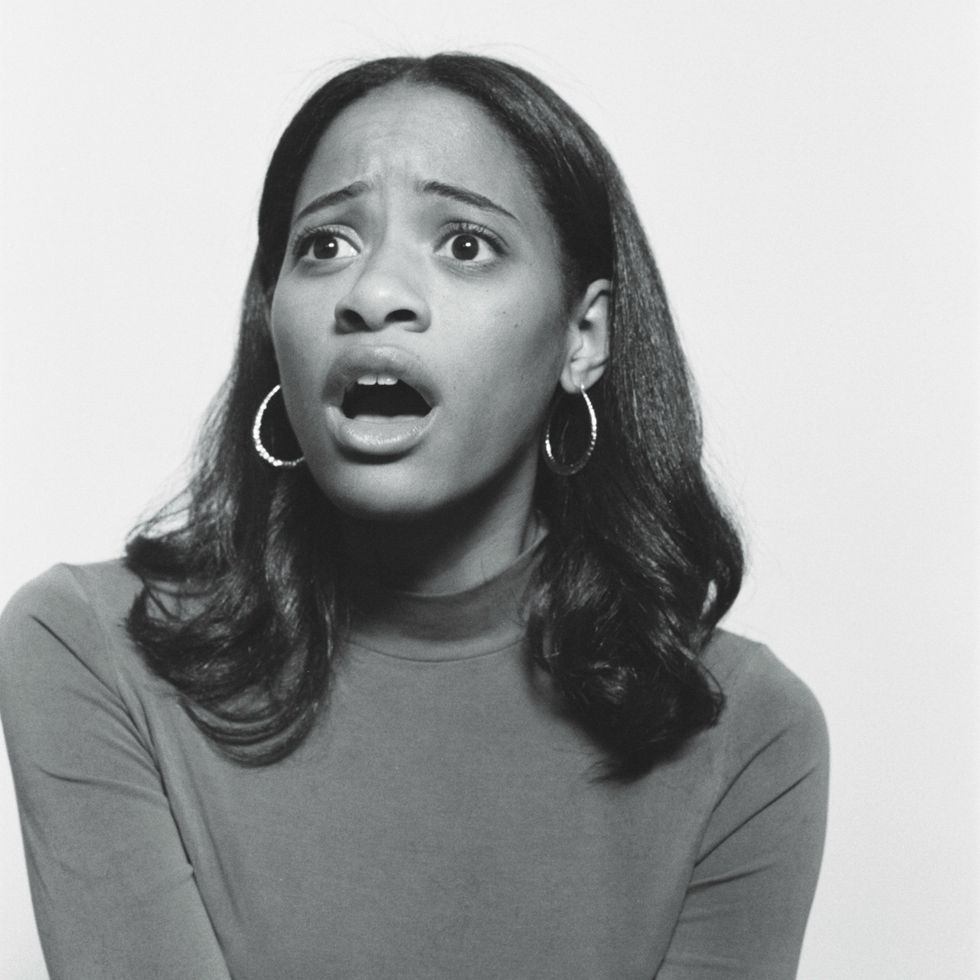 ---
READ MORE ABOUT MUSIC...