They say that teamwork makes the dream work, and that is certainly the case when it comes to ideal music partnerships.
One of the most recent ones in the rock world is Australian crooner Courtney Barnett and always soulful American Kurt Vile. The pair came together to write and record songs that they were unable to complete on their own, and the result is October's excellent EP "Lotta Sea Lice," featuring the musical stylings of musicians such as Janet Weiss of Sleater-Kinney, Stella Mozgawa of Warpaint, and many more. Thus far, the project has gotten enough critical acclaim that neither Barnett nor Vile would have to consider going back to their solo work.
The eight songs sound like two very interesting friends sitting down to tea with one another and taking a hard look at the twists and turns of their lives thus far. One major theme across all of the tracks is the struggle of being away from your friends and family when you're traveling and on the road (something these musicians can definitely understand about one another). But there's also a quiet understanding that we might be able to find more things in common in strange places we venture off to than things that scare us into confusion. This is, in part, the spirit behind the latest project that Barnett and Vile are kicking off to promote "Lotta Sea Lice."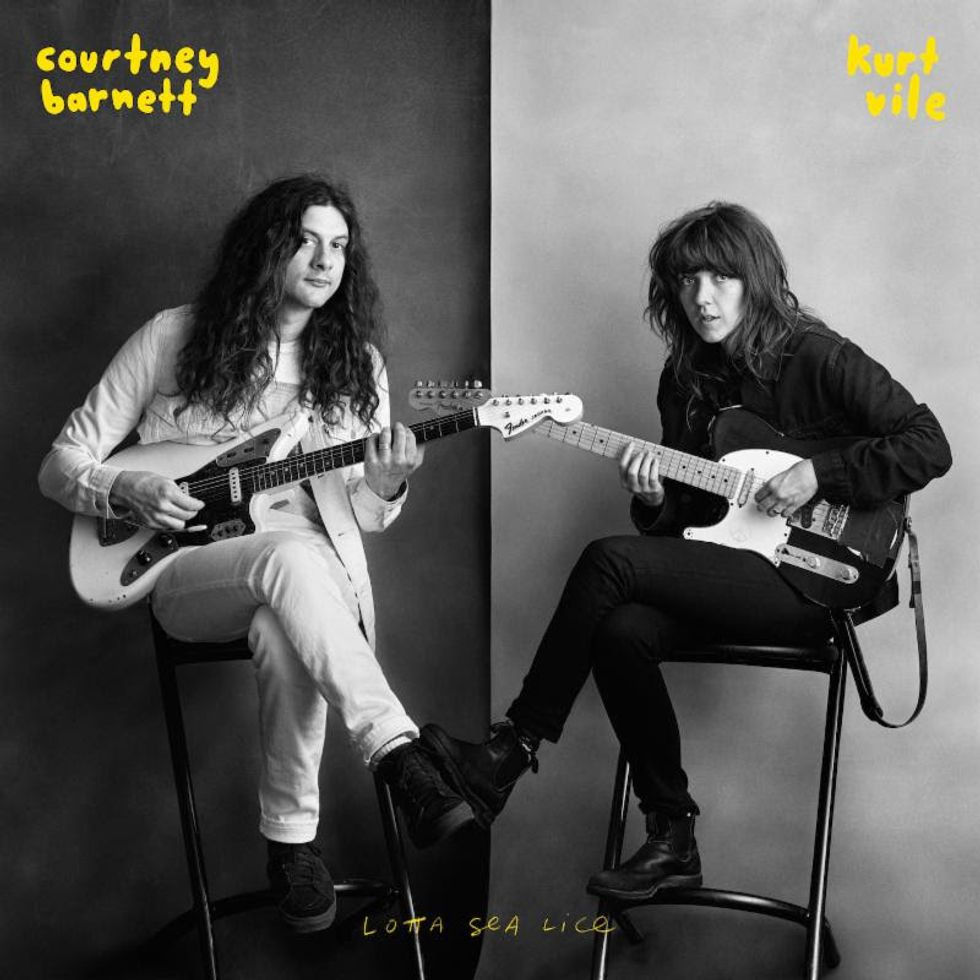 Introducing, the International Mixtape Sharing project, powered by Spotify. If you ever thought you'd be interested in having a pen pal, this is definitely a good way to reincarnate this interest and discover some new tunes in the process.

The process for getting involved is super simple. First, you'll have to curate a playlist and make it public. Maybe it's the tunes you love to sing in the shower, or the tracks that help you to wake up in the morning. It doesn't matter so long as the songs are getting you giving, Next, visit this link to the International Mixtape exchange and log in to your Spotify account. Once you authorize the app, you'll be able to select from your playlist, your location, and a fun image that coordinates with both before sending off your digital postcard into the world for someone to experience.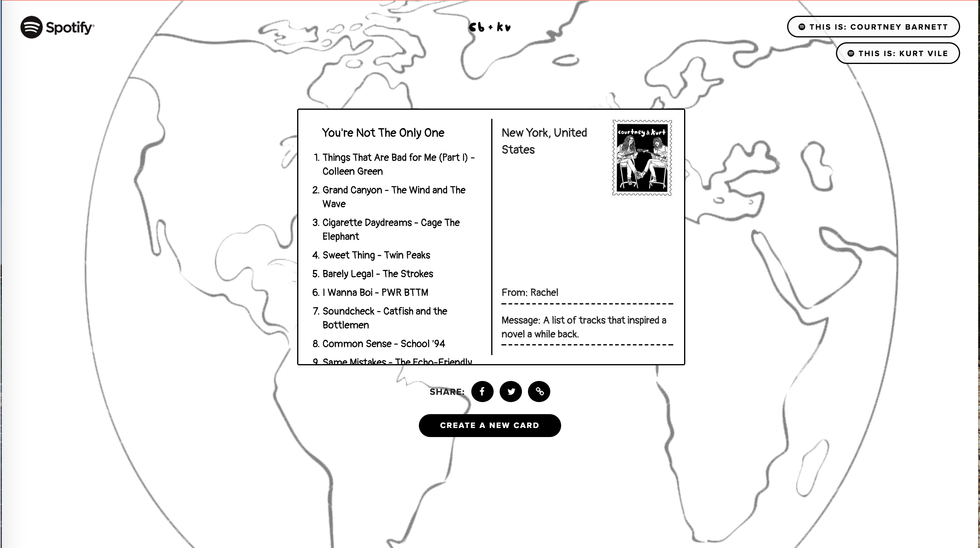 The next step, however, is the best part. As soon as you do this, you'll have a postcard sent back to you from a Spotify user in another part of the world, complete with their personal playlist for your enjoyment. You're then able to share the playlist and the message with your friends all over social media. And people said that getting mail wasn't exciting anymore: newsflash, it's just gone digital.

Here's a link to my card, as well as the one I got back!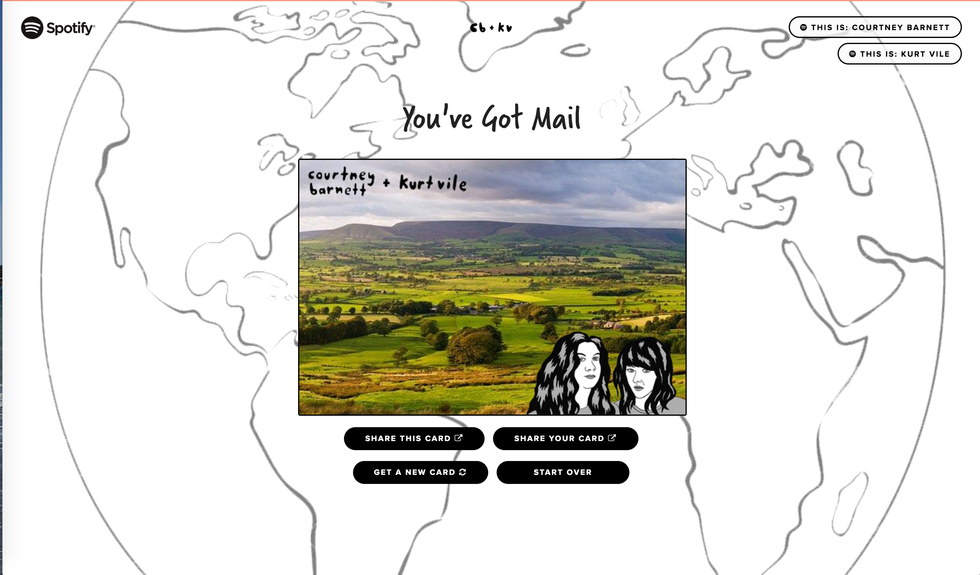 For a series of songs that already encourage trying new things, opening yourself up to someone, and seeing what comes of it, no better project could be used to promote this EP. At best, you discover some of your new, favorite songs, and at worst you learn a little bit about a genre in a place you weren't previously familiar with, so sure sounds like a good deal to me.

Courtney Barnett and Kurt Vile will be on tour in North America with their band, The Sea Lice, through November. For more information, you can visit their website.
---
Rachel A.G. Gilman is a writer, a radio producer, and probably the girl wearing the Kinks shirt. Visit her website for more.
---
POP⚡ DUST | Read More About Music...
PREMIERE | Gord Downie celebrates his loved ones in "Introduce Yerself"
MUSIC | Demi Lovato and DJ Khaled release 2018 tour details
MUSIC | Maroon 5 announces Red Pill Blues tour with Julia Michaels