In the middle of an expansive US tour, frontman Daniel Leopold of Leopold & His Fiction gives me a call.
"With past albums I feel like I was creating just to create. With this one I had a lot to say - there was a lot on my mind. It felt like there was an impending time limit approaching, I don't know why, but it just felt that way… My daughter was on her way and it just felt like everything was shifting and the walls were getting closer so it was just one of those moments," he told me, after inquiring about the recording process of the band's latest fourth LP Darling Destroyer. It's an album overflowing in personal anecdotes and existential questions, but it doesn't lose itself in the process, either. From track to track, it tackles feelings of life's uncertainty and a need to belong somewhere.
It's no surprise that Darling Destroyer is host to some profound lyricism - Leopold went to school for writing in San Francisco, hailing from a more literary background before eventually settling into the music world. "That was my goal when I was younger - to potentially write books. At that time, when I was like "I want to sit down and write books!", looking back now I feel like I didn't have much to talk about," he laughs. The band name is a testament to the main character of a novel he once attempted to write, he reveals.
So what is it like being on tour across middle America in the midst of such a heavy political climate? I didn't hesitate to ask. "You know, I feel like it's not shocking anymore. Outside looking in, you know, I'm not too political but around February everything hit the pan pretty hard," he remarks. "I feel like it hasn't eased up so to say but it's like watching a reality TV show. Being on tour in a very small microscopic world of our own… we just try to read up what we can and try to understand what is happening. It's really overwhelming. There'll be times where we'll driving across plains like Wyoming and we don't have reception for five hours and that's a weird place to be in a world like this right now. Then you hear about something and you're like, "how did that happen in just the past five hours?" It doesn't end. I feel like it's wearing down our senses if anything else."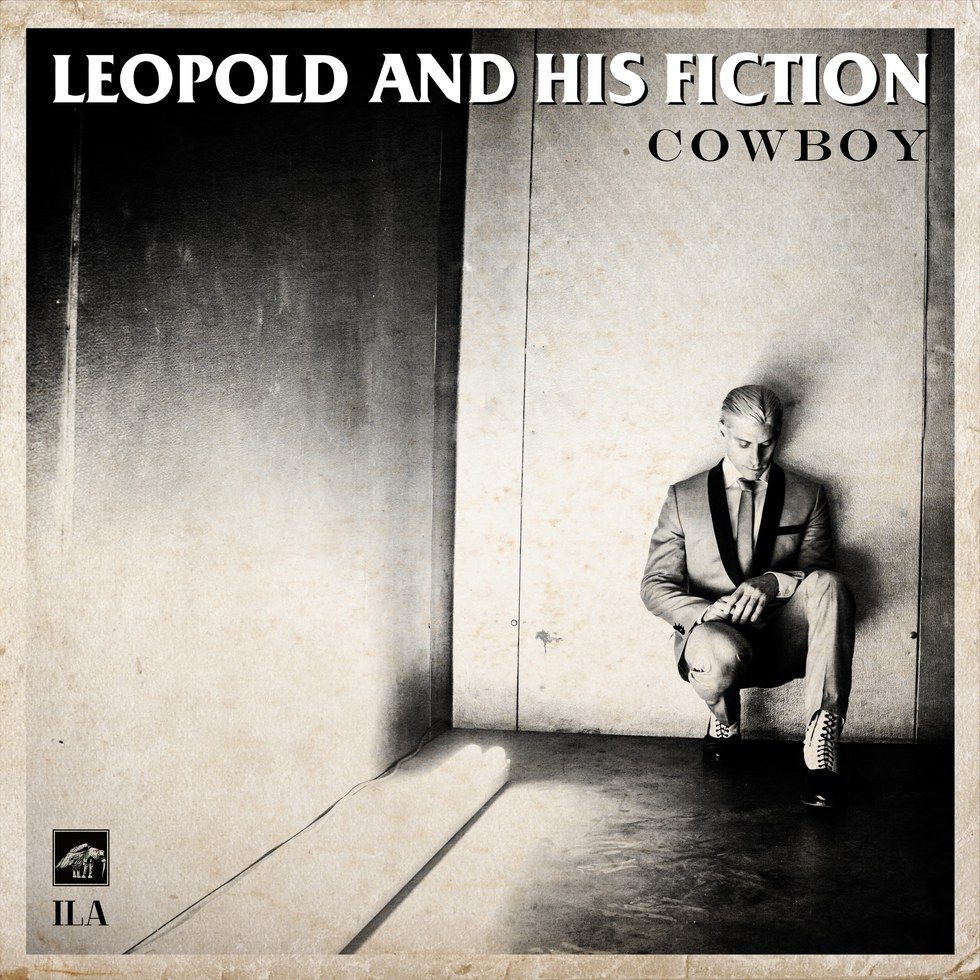 Broadway World
It's a tough place to be for such a measurable amount of time, but Leopold also revealed that within this time he's begun working on new tunes again. "Taking the album out takes so much out of you. You forget why you even make music sometimes. Now I'm back to writing and it's cool… I don't have a daughter on the way, I don't have any crazy time limits so it's definitely a new approach. There's not much pressure to match it or make an album that's better so it's just been trying to get back into the swing of it," he admits. "Darling Destroyer was a very, very personal moment in my life but what I thought was totally obscure is actually getting picked up by people left and right, going "I love this line, and this." As a writer, that's the greatest thing anyone could ever say. I love that it's translating."
---
Darling Destroyer is out now. Stream it below:
---
Vanessa is a music and culture writer. She will probably dance to "Laura Palmer's Theme" x Britney Spear's Everytime at her wedding. Follow her on twitter.
READ MORE ABOUT MUSIC...

INTERVIEW | a Q&A with Rooney's Robert Schwartzman
REVIEW | Nick Hakim's "Green Twins" is a soulful trip through the future