FILM & TV
FILM | Philippe Garrel's latest continues to read women through Freudian glasses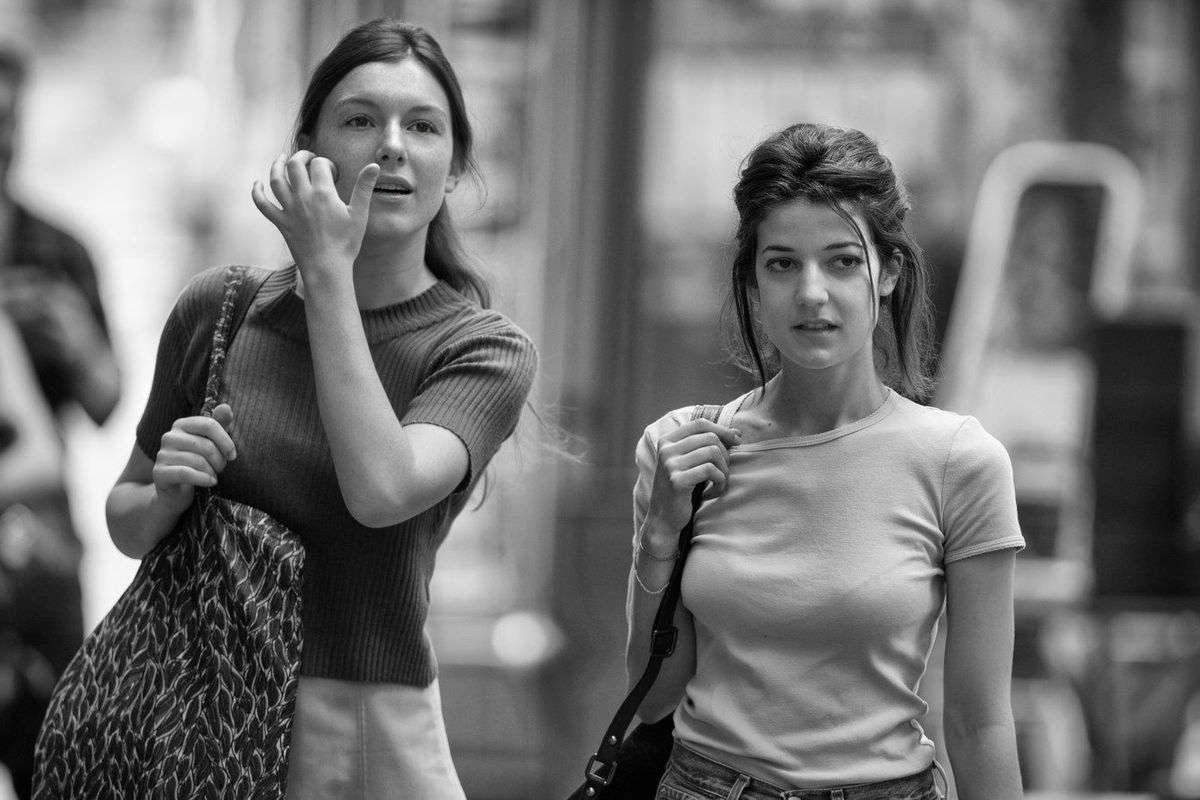 The old saying goes it's better to have loved and lost than to have never loved at all… but is it true?
In his third year presenting in the New York Film Festival main slate, French director and actor Philippe Garrel (known for his films Jealousy and In the Shadow of Women) meditates on the questions of love and infidelity with his latest project, Lover for a Day.
Jeanne (Esther Garrel, and indeed, the director's daughter, who is also in other NYFF main slate films this year), a university student in Paris, is left heartbroken and dismayed when her boyfriend breaks up with her. Seeing refuge, she returns home to her father, Gilles (Eric Caravaca), whom she finds involved in a relationship with one of his students, Ariane (newcomer Louise Chevillotte), who is her same age. What is being referred to as "an unusual triangular relationship" forms within the Parisian apartment as each character seeks out their definition of love.

Aesthetically, the film strikes gold. Shot in black and white, Cinematographer Renato Berta adds a dimension of tenderness to the characters even in scenes where we should feel no such thing for them. As the city of love, Paris is also given a soft supporting role in wide-shots of characters roaming the streets in quaint French outfits (mock turtlenecks, cuffed jeans, chic haircuts), large, old buildings surrounding them in something equally supportive and daunting as they look for fulfillment.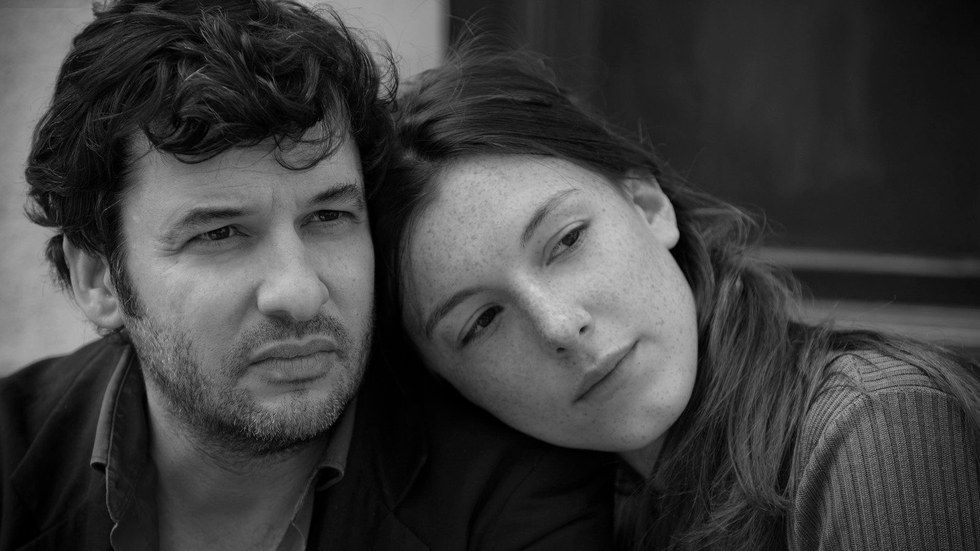 COURTESY OF NYFF
Plot-wise, the film is less revolutionary. Most students of screenwriting know that if something is true in the first act, it should be rendered false by the third in order to have a dramatic story arc. When we're first introduced to a sobbing Jeanne on the couch of Gilles and Ariane's quaint apartment – the couple still in a blissful lust for one another – we're set-up to not be surprised by the ultimate demise of one relationship and restoration of the other, which is exactly the course Lover for a Day takes. In between, Garrel and his large screenwriting team (Caroline Deruas; Arlette Langmann; and Jean-Claude Carrière) draw our attention to the way in which relationships crumble and the very intense effects they can have on us.
However, in doing this, Garrel boxes his characters into what can feel like stereotypical gender roles, especially his female leads. Jeanne is depicted as a complete wreck by the loss of her first love. She's unable to find anything else in her life to focus on, and when the pain becomes too much comes close to a suicide attempt. This is made all the more difficult to sympathize with when we finally hear from the boyfriend and understand that she leaves a mist a disagreement.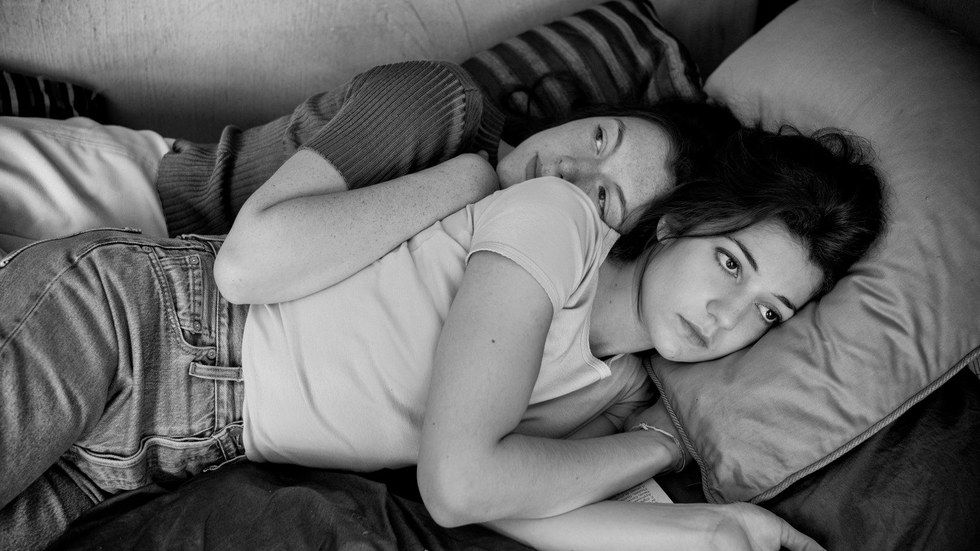 COURTESY OF NYFF
Ariane is given only slightly more room to breathe. She is both childishly smitten with her older, intelligent professor (admitting she is the one to have gone after him), but is also unsatisfied somehow, seeking out a new lover seemingly each day (realistically each week or so) to quench this sexual thirst. There are numerous scenes of Ariane passionate intertwined with a man, often times that she hardly knows while pressed up against the wall of a university building bathroom, and while she might write "Never Again" on the mirror in lipstick when she leaves them, we know she'll be back in the same situation again eventually.

The dismissiveness of Gilles to the actions of the women in his life is equally frustrating for it suggests, as Sigmund Freud always has, that there is something irrational to women that you simply can't understand and must accept. In further absurdity, it is implied that the friendship that ultimately forms between Ariane and Jeanne stems from the overcoming of jealousy these women feel in a struggle for the attention of Gilles.
It should be remarkably clear to all viewers that neither of these women need Gilles in their life, which is why they both ultimately leave his apartment. However, what remains fuzzy is how much they really require men and how badly the search for love messes with our minds. While you may not agree with all of the ideas Garrel is implying, they're certainly worthy of stimulating a conversation.
"Lover for a Day" will be screened publicly on Tuesday, October 10, accompanied by a Q&A with Garrel, and again on Wednesday, October 11, as part of the 55th New York Film Festival. Find out more here.
---
Rachel A.G. Gilman is a writer, a radio producer, and probably the girl wearing the Kinks shirt. Visit her website for more.
---
POP⚡ DUST | Read More About Film...
You'll never look at Transformers the same way again... let them take you to film school.
Life imitates art in Darren Aronofsky's "mother!"
FILM | 'Brad's Status' is a bit of a problem. What was Ben Stiller thinking?
---