MUSIC
Join Mhysa's cyber-rovultion on fantasii!
Mhysa "fantasii" (Photo by Naima Green)
The more and more I listen to fantasii, the more I realize it's a futuristic space where Black women are allowed to love and evolve on their own accord...
Multimedia artist E. Jane is mesmerizing. Their album fantasii is sensual, dreamy, and delicious deconstructed R&B that rattles and echoes as though the mechanics of the genre have been misplaced in a Soundcloud file in "Blade Runner 2049." On fantasii, artist E. Jane explores their alter ego as Mhysa, where the sounds of tomorrow are the sounds of yesterday: the fun is in discovering the little nuggets and musical references to TLC and Janet Jackson. Covers of Prince's "When Doves Cry" and Beyonce's "Naughty Girl" are found on tracks "Tonight" and the album's impressive closer, "For Doris Payne." (The album references a infamous jewel thief, Doris Payne, who has a criminal record dating back to 1952.)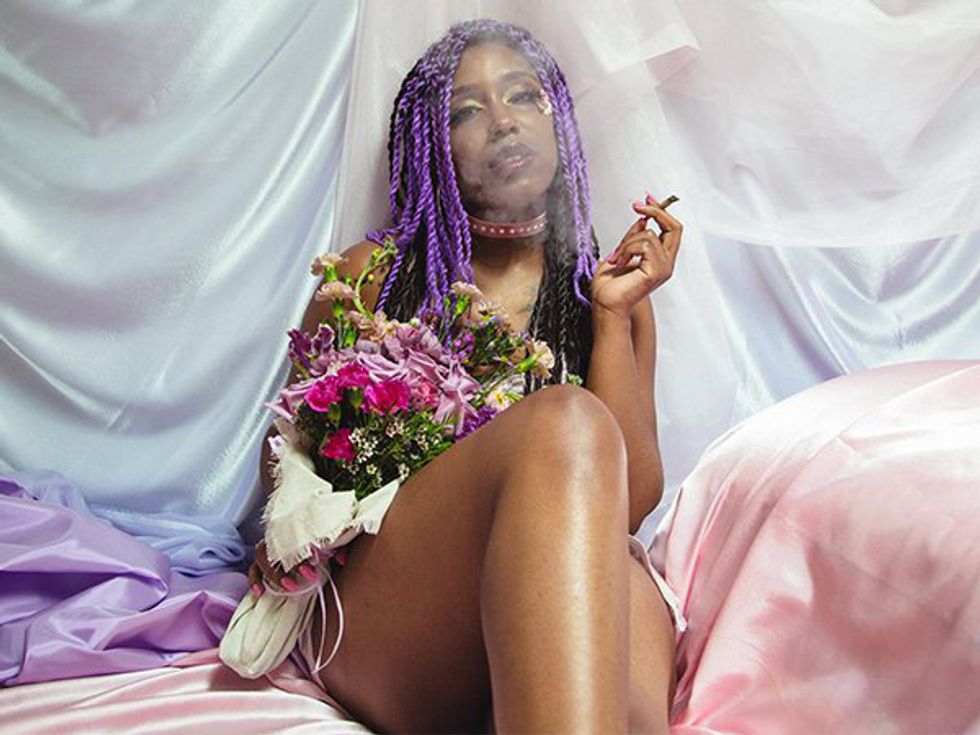 Mhysa's fantasiiNaima Green
fantasii takes on a multi-layered nature, often separating into fragmentations that find themselves whole through Mhysa's eerie lyricism. What could easily seem like a high-school mixtape transforms into a beautiful, poetic entanglement of all the small intimacies women allow and protect from their lovers, friends, and family.
"Strobe" is a cheeky, intergalactic club anthem documenting the camera flashes Myhsa sees when they find their rhythm on the floor. It's a fun, light, self-hype song that adds a needed boost of energy to the album. On a more poetic note, it details the small pleasures Black women find in music and dance.
"Bb," a reminiscent account of a failed relationship still haunting Mhysa in the present, sounds like it's buffering until it drops you into a pool of atmospheric longing as Myhsa whisper-sings, "Do you think about me now?" There's a feeling of isolation and estrangement as the production counterattacks with a claustrophobic breath.
"You Not About That Lyfe" literally sounds like the sonic equivalent of a Myspace layout circa 2008. Cluttered and messy, it repeats its song title like a Pac-Man regurgitating and purging its internal coding.
"Spectrum" speaks to this exchange of loyalty and togetherness, a hallucinogenic ode to "believing" in a greater connection amongst humans. The song is stunning and ends before you can gather your footing, both ecstatic and sedated by the ethereal production.
Mhysa's presence on the record is gorgeous. Many tracks follow the echo of their voice as it quietly dissipates into the background — the experience is rejuvenating somehow, like being invited to a slumber party where all the girls can braid hair, speak on their favorite episodes of "Moesha" and "Girlfriends," and sing Beyonce lyrics in front of the mirror without judgment or shame.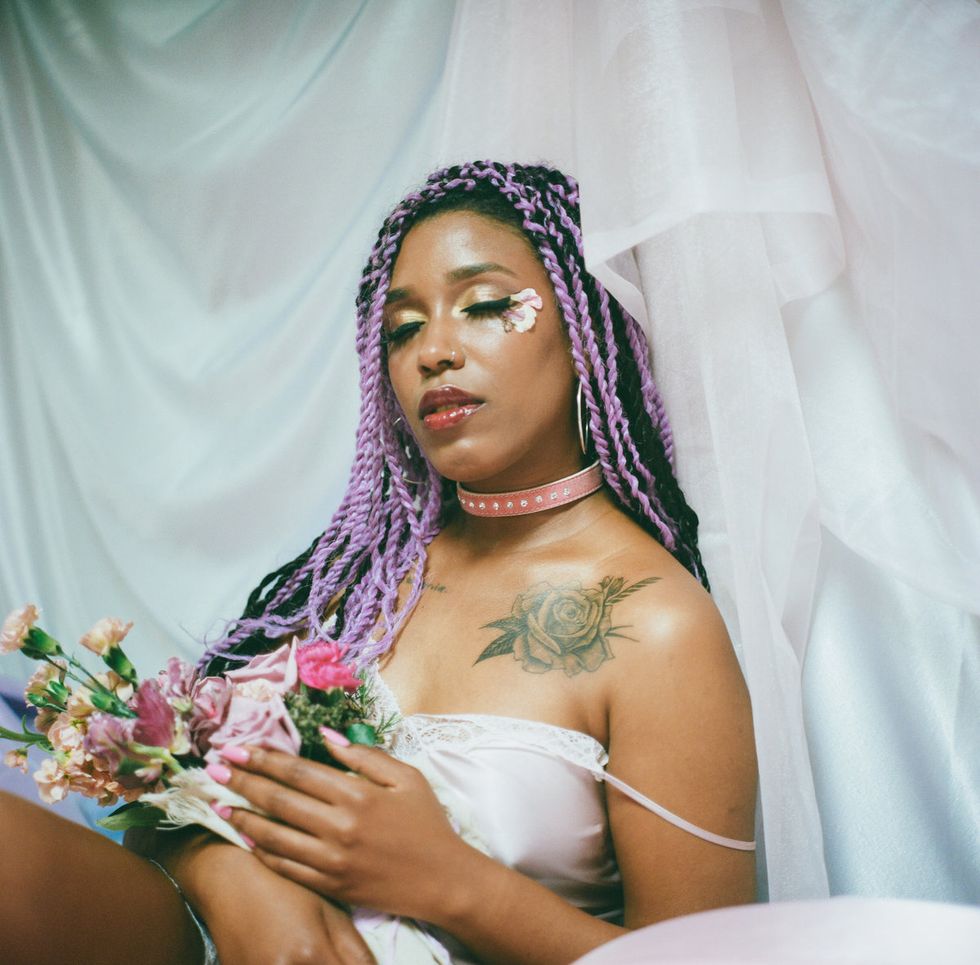 Mhysa's fantasiiNaima Green
The more and more I listen to fantasii, the more I realize it's a futuristic space where Black women are allowed to love and evolve on their own accord, a space for Black women to celebrate their voices and bodies. Often these spaces do not exist in reality, so it seems only fitting that Mhysa would present this fantasy in a cyberspace where women can be tender one moment, and indulgently independent and selfish the next. fantasii is an ode to Black femmes, women and queer narratives rarely depicted in R&B.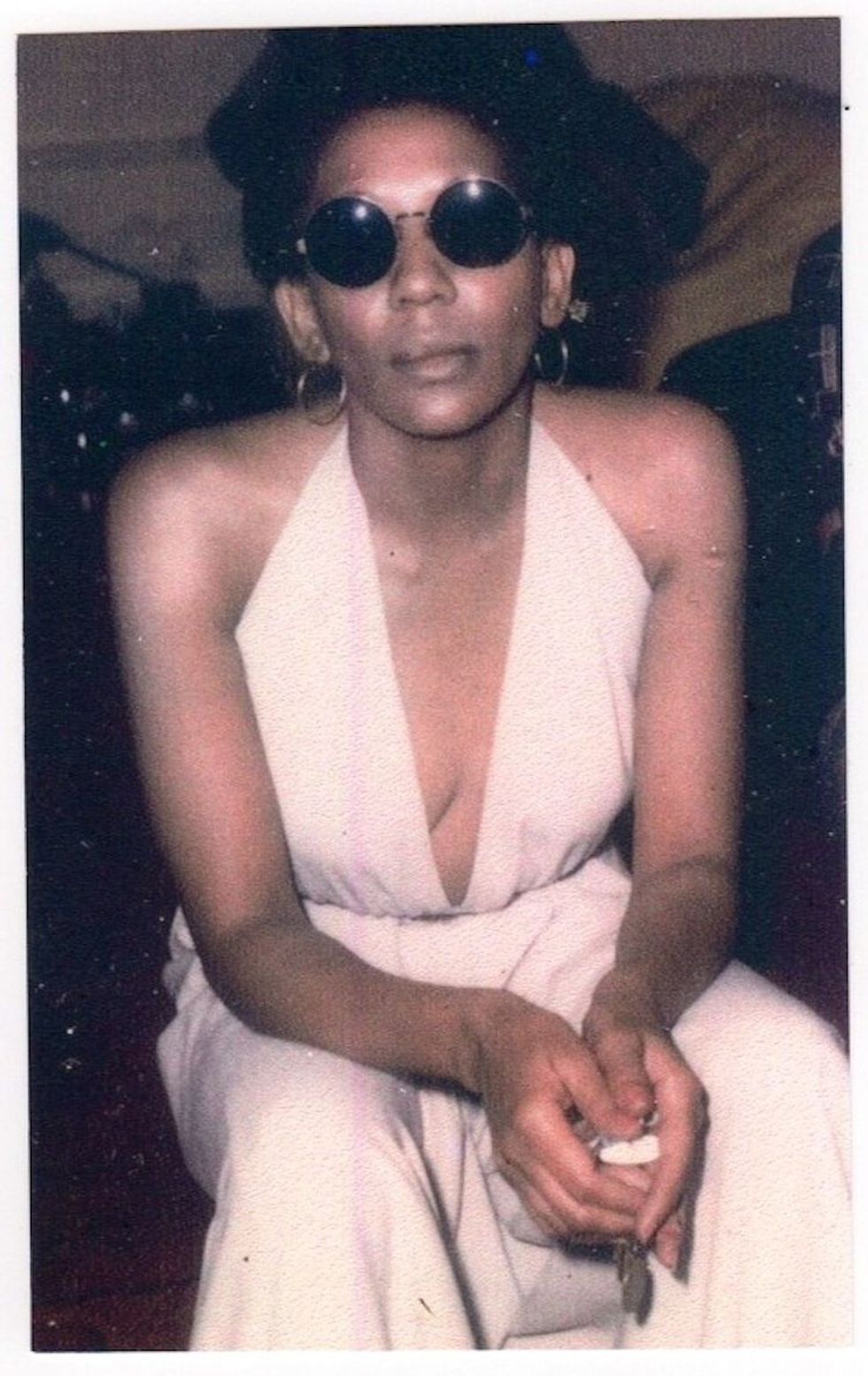 Infamous Jewel thief Doris PayneGetty
Like Doris Payne, whom Mhysa dedicates the closing song to, you are as cunning as the face you wear, whether that be a jewel thief, a mother, a sister, a multimedia artist, or a queer, cyber-diva. In celebrating the ever-changing nature and evolution of women, Mhysa reprograms the look, the feel, and freedoms of their world.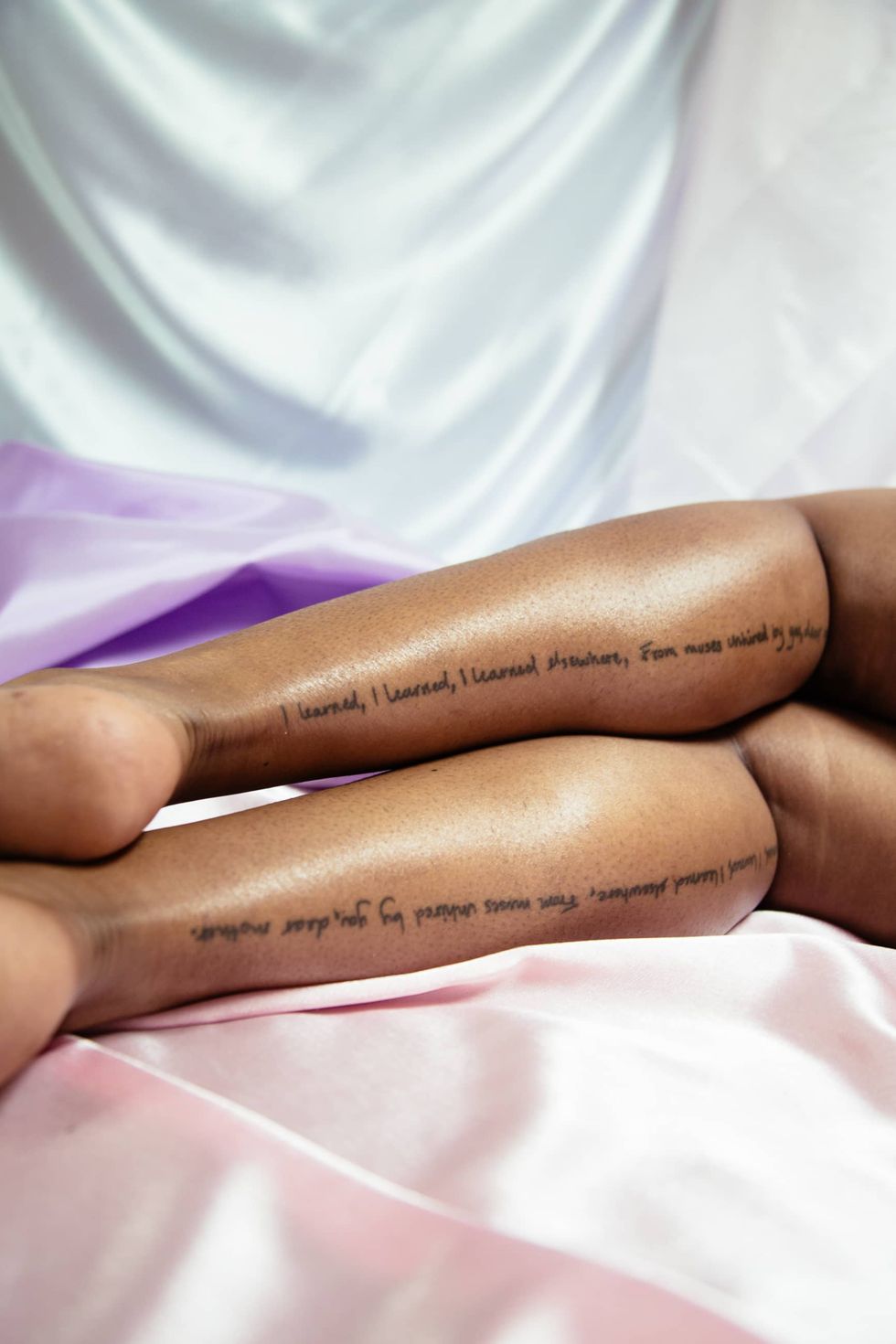 Mhysa "fantasii"Naima Green
---
Shaun Harris is a poet, freelance writer, and editor published in avant-garde, feminist journals. Lover of warm-toned makeup palettes, psych-rock, and Hilton Als. Her work has allowed her to copyedit and curate content for various poetry organizations in the NYC area.
---
POP⚡ DUST | Read More…
PREMIERE | Gord Downie celebrates his loved ones in "Introduce Yerself"
MUSIC MONDAY | Came early this week thanks to *repeat repeat's Halloween playlist
MUSIC | Demi Lovato and DJ Khaled release 2018 tour details
MUSIC | Maroon 5 announces Red Pill Blues tour with Julia Michaels
INTERVIEW | Nai Palm's "Needle Paw" is a raw, intimate look at the lyrics and vocal harmonies that made "Choose Your Weapon" a colorful, poetic journey
---