"I come from the town that's famous for the Apollo."

Dave East, the rising Harlem MC, was keen to stress his local origins at last night's Sounds Like You: NYC showcase, a marketing event that rolled around to Brooklyn Steel, a new music mid-sized music venue in Greenpoint. Since the launch of Pandora's premium service, the company has utilized a number pop and hip hop names in their longstanding attempt to convince streaming children that they still exist and would like their business, please. Late last year, I caught no less than John Legend in front of a gigantic neon blue "P" that may or may not actually be the logo for PayPal. This year, they're using what pull they have to bring in that most elusive of cultural signposts: the New York MC, bragger from and about the boroughs.

Tattooed and incredibly well-built, East looked like somebody at the wrong party, the result of a neon-glow invite accidentally sent to the wrong side of the tracks. His bars were, in turn, all old school New York, repping landmarks like the Apollo and likeminded sites on 125th street. The enlarged 16th letter of the alphabet, this time in Simpson-yellow, was plastered behind him on top of a fictional fence that was, itself, draped in golden chains. The juxtaposition, of real thing (East has hella tight delivery) with pure fiction made me think of the recent controversy around SoHa, the proposed fiction that real estate industrialists were suggesting southern Harlem be renamed in order to bring in more of the yogurt crowd. ""If you heard it from me then you know it's the truth/I'm Dominican, plate of Cuban when I go in the booth" East had rapped in an XXL freestyle last year, after being named among the magazine's freshman class of rap talent. How much of that Cuban will you be able to find in SoHa?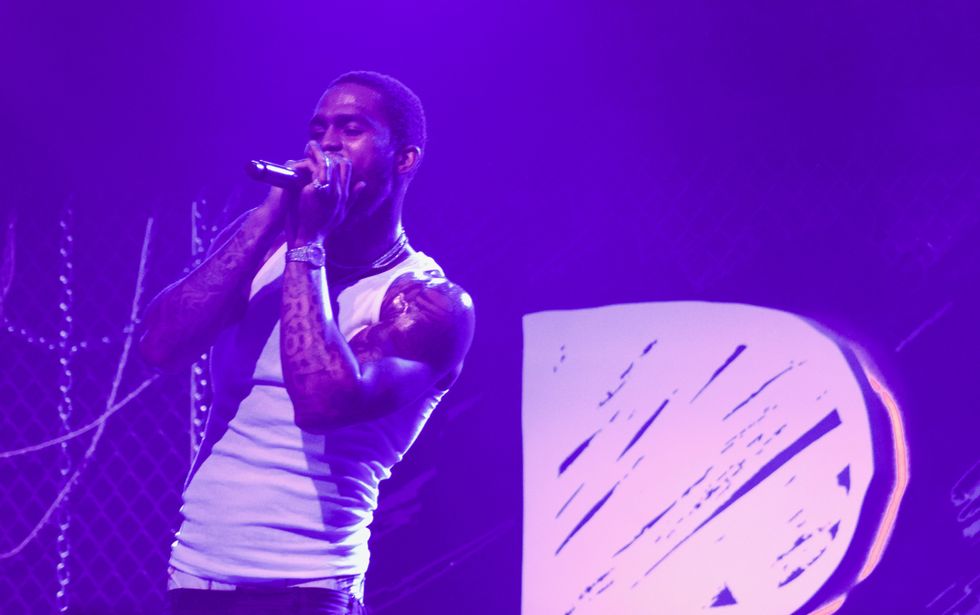 (Andrew Karpan)
Young M.A. was the representative of the event's home neighborhood, Brooklyn; the MC behind "Ooouuu" largely hails from the deeper terrain of Flatbush, Crown Heights and East New York. The event's most high profile rising star--"Ooouuu" made double platinum earlier this year, an event she referred to last night with the earnest pride of a first hit-- she rapped over a beat that would neatly cut midway through every track, giving the tail end of her songs the feel of slam poetry. Her dig at the Atlanta trap scene on "Kween" ("This New York, we ain't supposed to do that mumble shit.") felt like an emotive rejection of a way of life, the kind of personal statement you line up to hear at the Nuyorican Café on a Friday night. If you haven't caught Young M.A. live yet, you're missing out on one of the scene's most confident broadcaster's of the city's self-styled mythology, its manipulation of capitalism's ethos to become personal manifestos. Her monicker stands for "Me, Always," which feels like a lesson in honesty that Chance the Rapper's feel-good crowd could use. While we waited for her to appear, the event's DJ, the late 80s one-hit wonder Biz Markie (the self-styled "Clown Prince of Hip Hop," a fitting title for Long Island's representative for the night) played a number of colorful samples of the word "Brooklyn" sourced from Biggie Smalls records.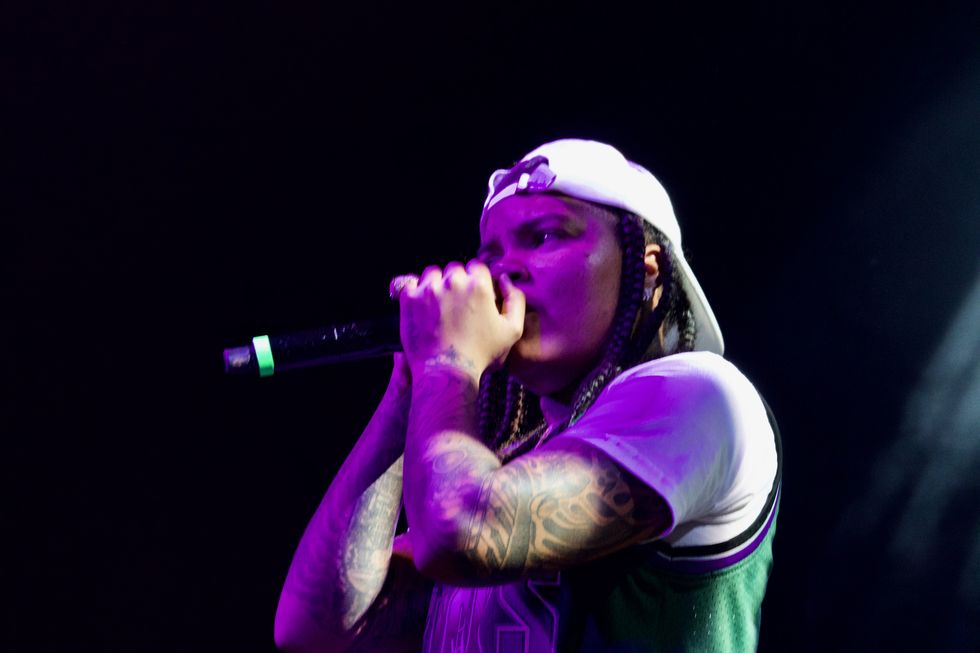 (Andrew Karpan)
Nasir Jones was also born in Brooklyn but most oldheads know him as a former resident of Queensbridge Houses, the Queens public housing development celebrated for producing "the highest per-capita talent of any 'hood,'" as Brendan Frederick once put it. Unlike the folks in A Tribe Called Quest, the Queens-based hip hop group that I had seen that weekend, Nas was never one for grand reunions. His hasn't put out a new record since the No I.D.-helmed comeback record Life Is Good in 2012, though his track on DJ Khaled's Major Key ("Nas Album Done") last year seemed to suggest that a new release was imminent, which meant that his set was heavy on the classics, turning from "Get Down" to "Life is a Bitch" with commanding ease. Nas, it feel absurd to say, is one of hip hop's greatest performers and the joy he was able to add to some of the darkest tracks in rap history improved the headphone-based experience that Pandora was selling in the far corners of the room. "We doing this again," he seemed to say before digging into Illmatic, how many failed streaming services has this lion of the scene seen? "I got decades, I got decades!" he said without losing a beat.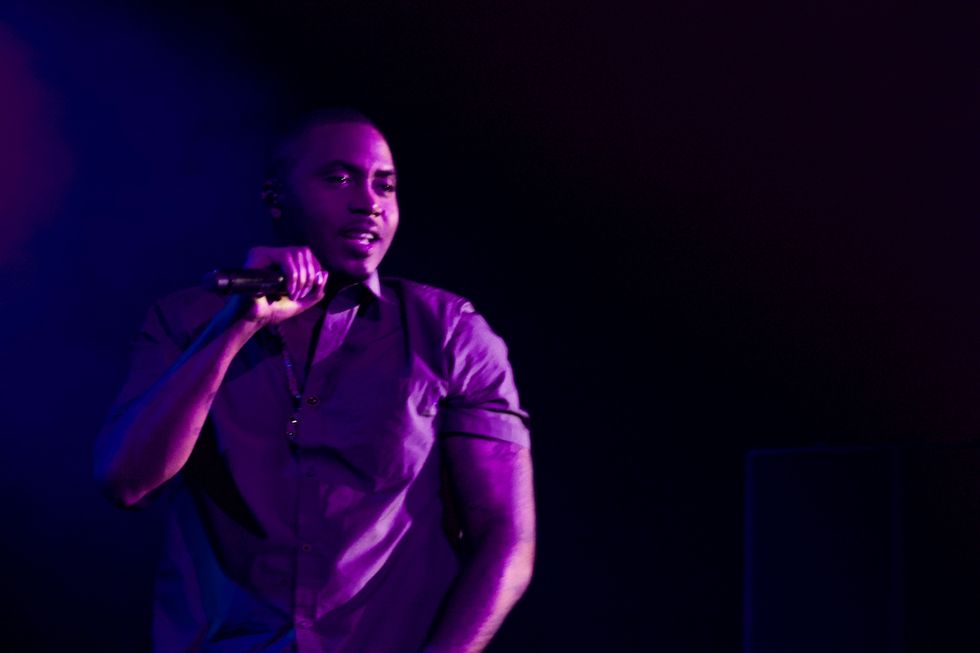 (Andrew Karpan)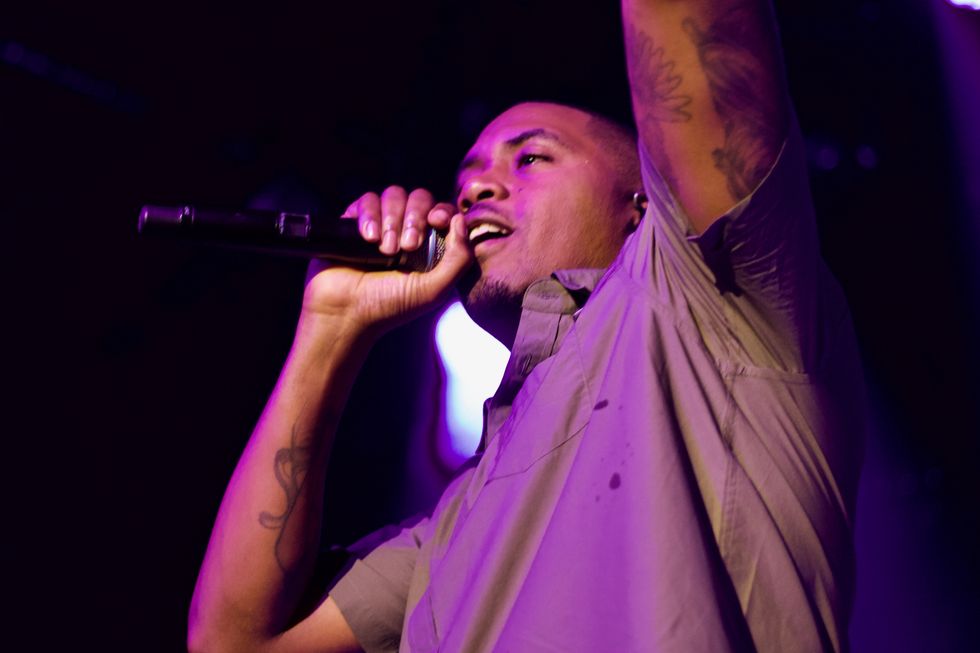 (Andrew Karpan)
---
Andrew Karpan has been to every music festival and will continue to do so. Follow him on Twitter.
MORE ABOUT MUSIC:

INTERVIEW | This is the Kit talks Rough Trade debut|INTERVIEW | This is the Kit talks Rough Trade debut

REVIEW | Fe, Fi, Fo, Fum: who remembers The Drums?