MUSIC
Visual poetry for your ears never sounded so good.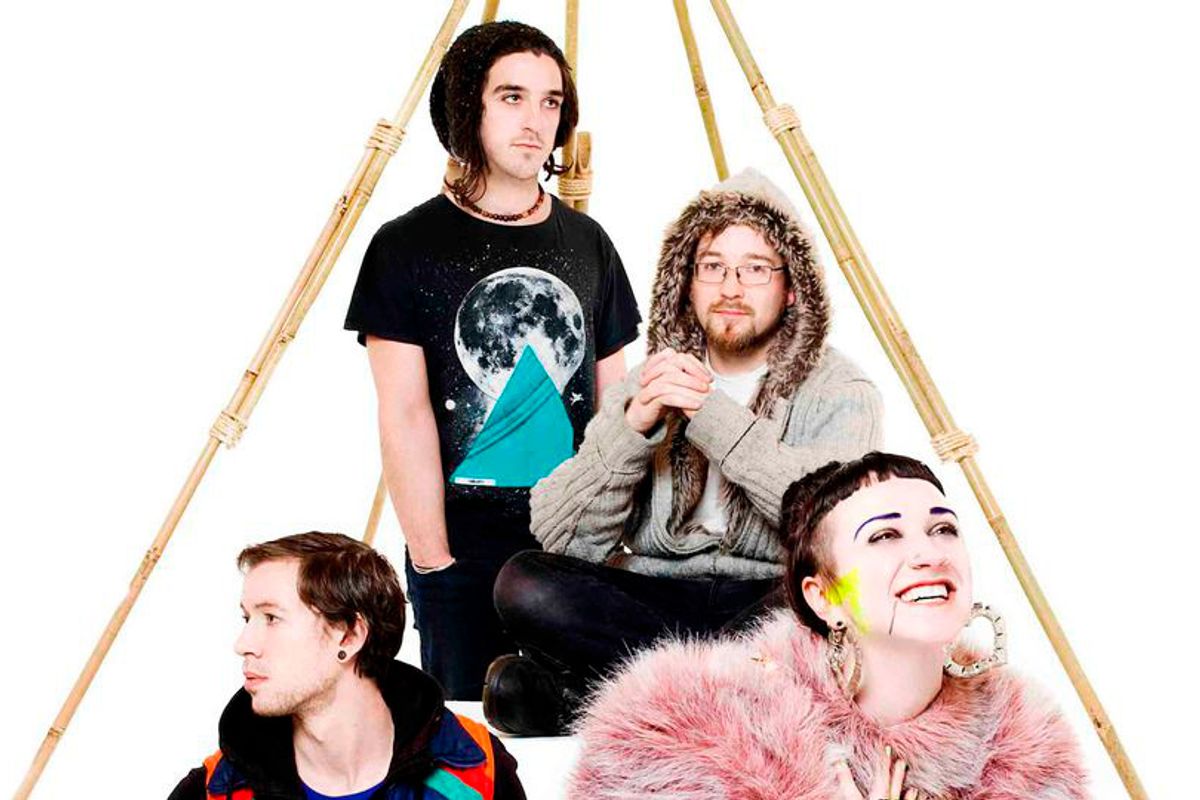 Hiatus Kaiyote
Hiatus Kaiyote's Choose Your Weapon plays like a soundtrack to a multidimensional utopia...
Hiatus Kaiyote (a mix of peyote and coyote) is a band from Melbourne, Australia that came together when lead vocalist Nai Palm was seen at a local concert by bassist Paul Bender who was immediately drawn to Palm's lyricism and complex musical arrangements. The two began collaborating and later joined with multi-instrumentalist Perrin Moss and keyboardist Simon Mavin. The band is a collaborative project, taking from the sonic inspirations of Perrin Moss who has a background in hip hop, glitch hop, and percussion, along with Simon Mavin, who's a classically trained pianist and keyboardist (experienced with turntablism and synthesizers), and Paul Bender as a classically trained bassist.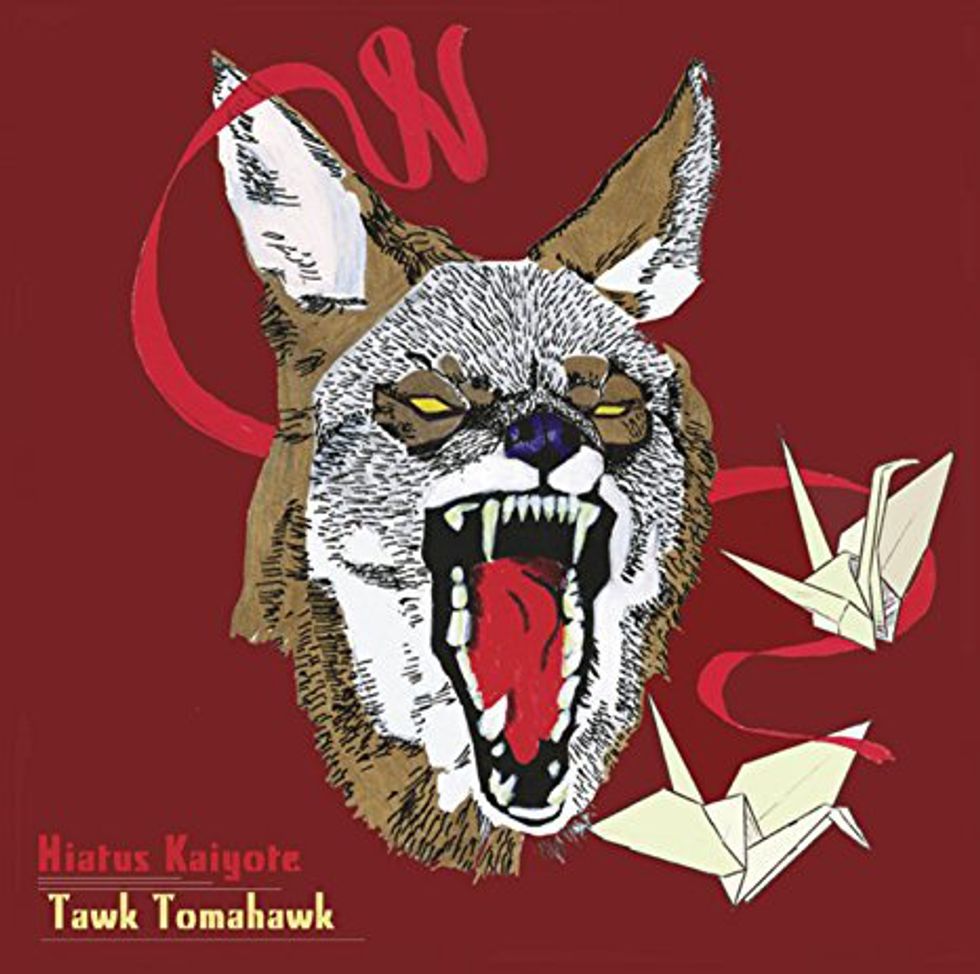 Hiatus Kaiyote's "Tawk Tomahawk" Flying Buddha (2012)
Tawk Tomahawk (Flying Buddha, 2012), their first album, gained a Grammy nomination for the soulful "Nakarrama" featuring Q-Tip. With their most recent release, Choose Your Weapon (Flying Buddha, 2015), Hiatus Kaiyote has developed a multi-colored sound pulling from classical and historical genres like soul, jazz, opera, hip hop, and electronica. Not bound to any particular sound, music critics have called Hiatus Kaiyote "future soul," noting that their sound complicates and expands upon the familiar tradition of soul and neo soul genres.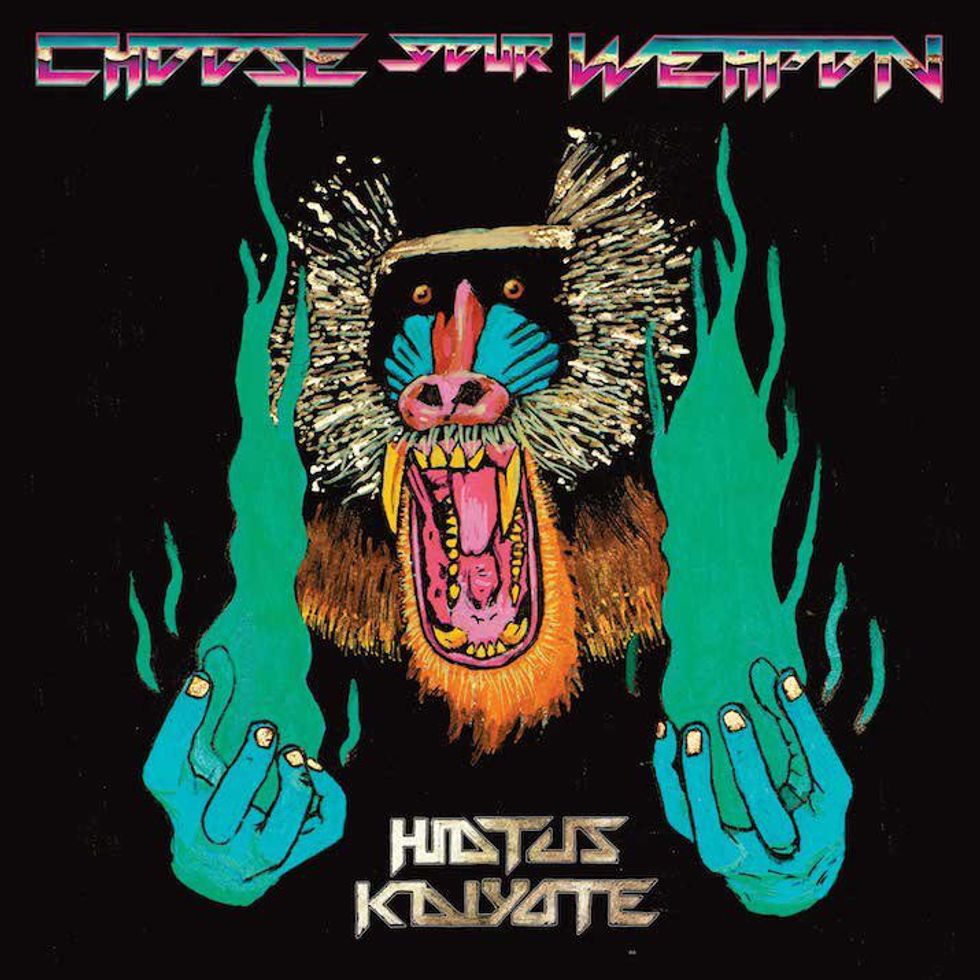 Hiatus Kaiyote's "Choose Your Weapon"Flying Buddha (2015)
Hiatus Kaiyote's Choose Your Weapon plays like a soundtrack to a multidimensional utopia where technology, humans, and aliens live in harmony — think Valerian and the City of a Thousand Planets (2017), but with the emotional stimuli of an Andrei Tarkovsky film. In simpler terms, Choose Your Weapon is a beautiful visual poem for the ears. Nai Palm is at the emotional core of the compositions; her stories, her experiences make up the sound of Hiatus, blending feminine and masculine energy into one glorious cinematic experience.
The band incorporates groove sessions into their studio recordings that melt into instrumental overloads creating larger than life sonic explosions that feel supernatural at times —even the accompanying artwork for Choose Your Weapon and Tawk Tomahawk show wildlife in states of ecstasy and raw energy. Hiatus Kaiyote is like a spirit animal that could live in Spirited Away (2001); a loud, monstrous beast who silently dissipates into the smoke after obliterating everything in its path.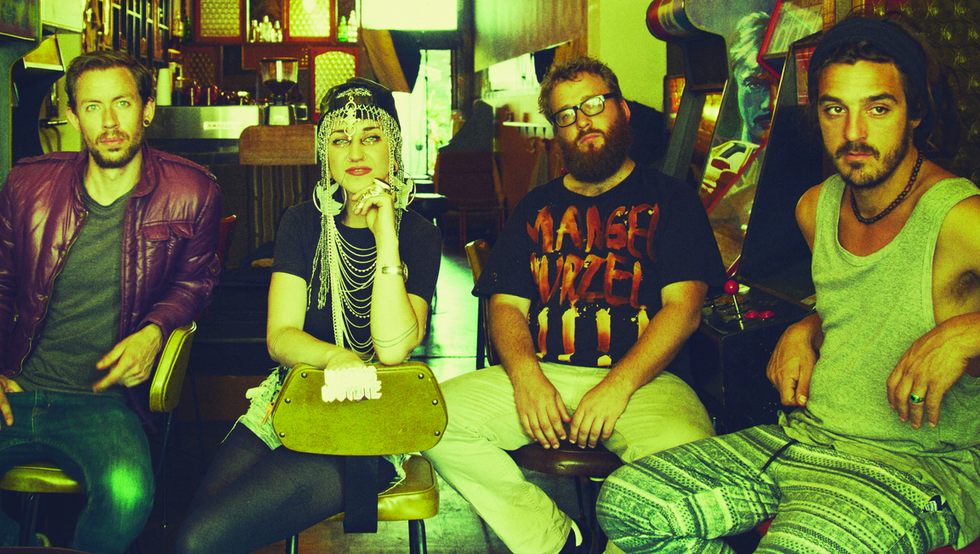 Hiatus Kaiyote
On an experimental level, Hiatus ranges from spoken-word poetry to synth-infused opera rock with the lyrical genius of Lauryn Hill and Erykah Badu, both female neo-soul musicians Palm has named as influencers in her songwriting process. Palm's lyrics are a representation of the female experience: a woman's account of lust, desire, loss, pain, anger, fear — these experiences are beautifully strung together by lush piano chords and synths as the bass bubbles beneath the surface. Choose Your Weapon expands upon the poetic lyricism that made Tawk Tomahawk innately feminine, ballsy, and just plain delicious. The girl can write.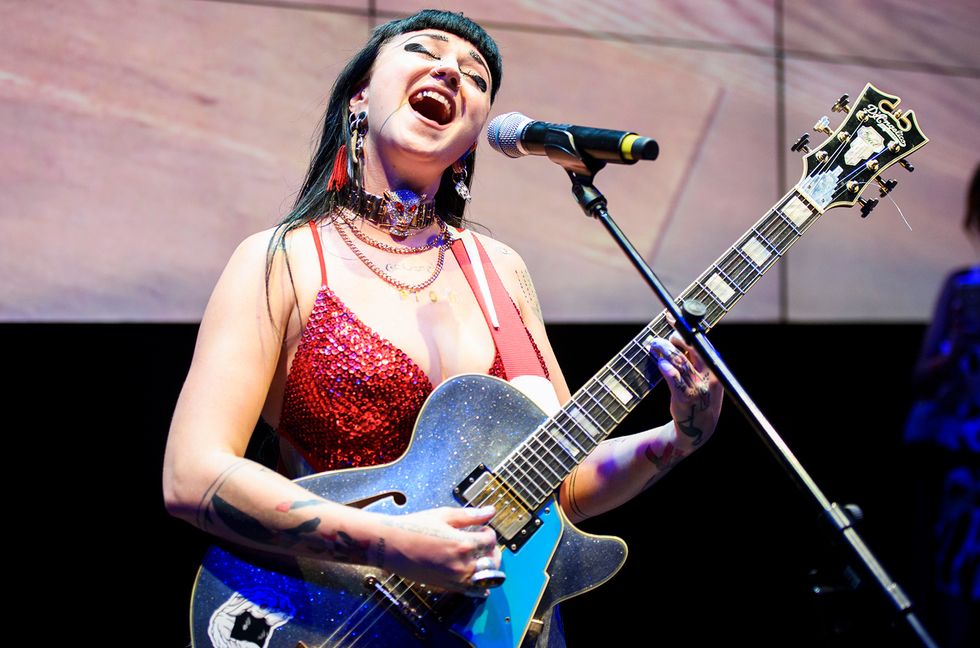 Nai Palm of Hiatus Kaiyote Photo by: Matthew Eisman
"Shaolin Monk Motherufnk" was inspired by a trip to Uluru (a rock formation in Australia) on Palm's twenty-first birthday. The song is an ode to maturity and womanhood, a love letter to Palm's youth and state as a young woman experiencing love and loss in the calamity of nature.
In "By Fire," Palm sings about her father dying in a house fire when she was fourteen as the lead guitar and bass ignite a dizzying hum that grows in intensity like an actual fire, flickering at the base and growing out of control until the synths and bass overpower the composition. The song is a farewell, an acceptance of loss, encapsulating the grandness of life and love.

"Swamp Thing" is a beautiful beast that is so alluring you don't mind it taking your last breath. Nai Palm says the song is an interpretation of Michael Jackson's "Thriller."
And my personal favorite, "Molasses," is a breakup song that can make the the most cynical of men and women bear hope in the future.
Hiatus Kaiyote's music requires a mature palate. It's so good you may find yourself having a conniption before you can even process the time signatures and polyrhythmic compositions this quartet produces in ease. Choose Your Weapon is the embodiment of man and nature clashing; the cosmic beauty in losing and finding everything in the chaos of life.
---
Shaun Harris is a poet, freelance writer, and editor published in avant-garde, feminist journals. Lover of warm-toned makeup palettes, psych-rock, and Hilton Als. Her work has allowed her to copyedit and curate content for various poetry organizations in the NYC area.
---
READ MORE...
Rising star Caleb Hawley released his LP and it's a must-listen
THEATER | 'Alien's Coming' at the PIT out of this world
33 songs to cope with your long distance relationship
LIVE | GGOOLLDD played a luminous first show at The Mercury Lounge
---