Top Stories
After a praised debut, this Atlanta-based post-punk band is making waves with their latest effort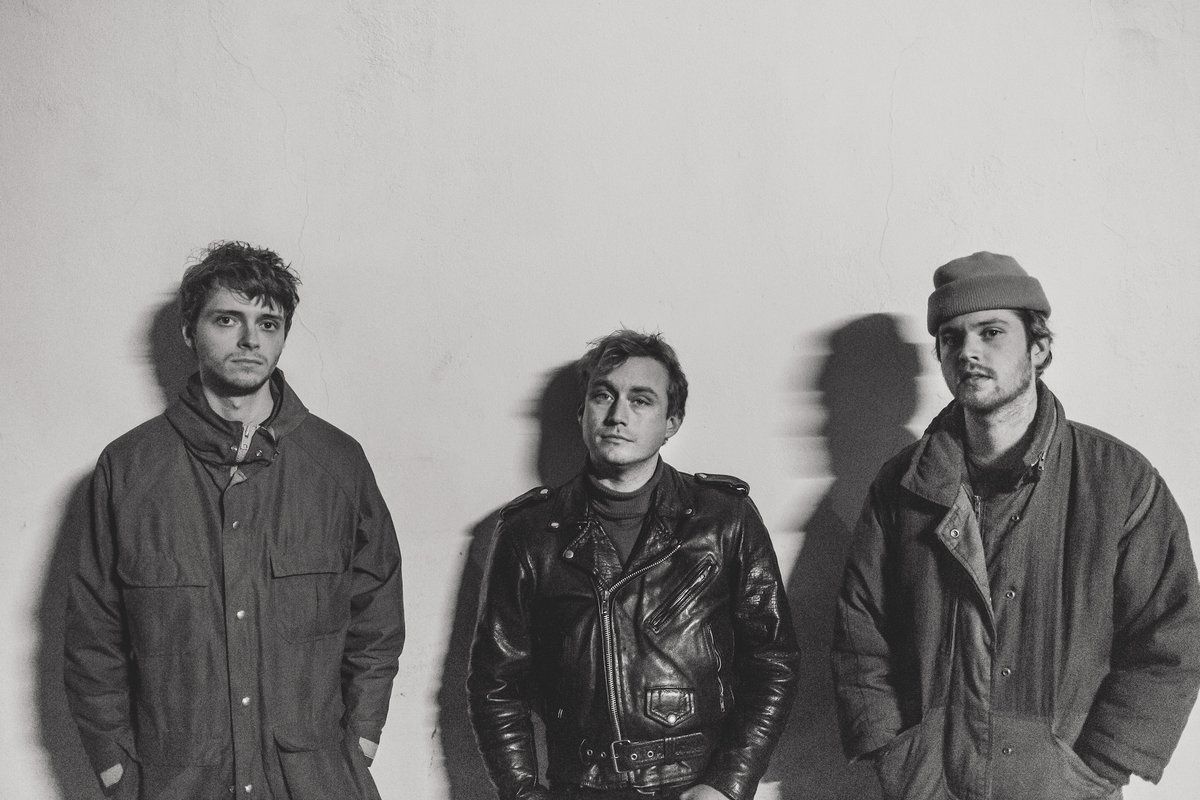 Atlanta band OMNI is back with a stunning new record, Multi-Task, that recalls the same gritty nostalgic flair as their first.
If you're a fan of Television or Beach Fossils (both from different edges of the universe), chances are you'll find beauty in Multi-Task. Clocking in at just 29:04 minutes long, it makes the most of the time it has while not trying to push too much on you - think post-punk reverberating guitar strings, dizzying nostalgia, and steely vocals. The band is a project of ex-Deerhunter guitarist Frankie Broyles, as well as drummer Doug Bleichner and lead vocalist Philip Frobos. Frobos manages to do the impossible, which is sound cool and unaffected a la Julian Casablancas as he ponders the past, the present, and the future.
Multi-task was written and recorded with friend and engineer Nathaniel Higgins at his studio in Atlanta. It was the product of time found between being on the road, balancing work and personal schedules. "Writing in there just feels right," Broyles told Noisey. "When we sit down to record a demo, songs just sort of appear. Not always but... sometimes. I love that you can escape Atlanta within Atlanta." It was the product of time found between being on the road, balancing work and personal schedules. That's not always an easy thing to juggle, though. "It became a very stressful situation but I think the recorded probably benefited from that," Broyles said. "Multi-task was coined while on tour and we often joked about dealing and not dealing with our situations while being strapped in for the ride. I also got out of a very long relationship, a situation that was difficult to realize."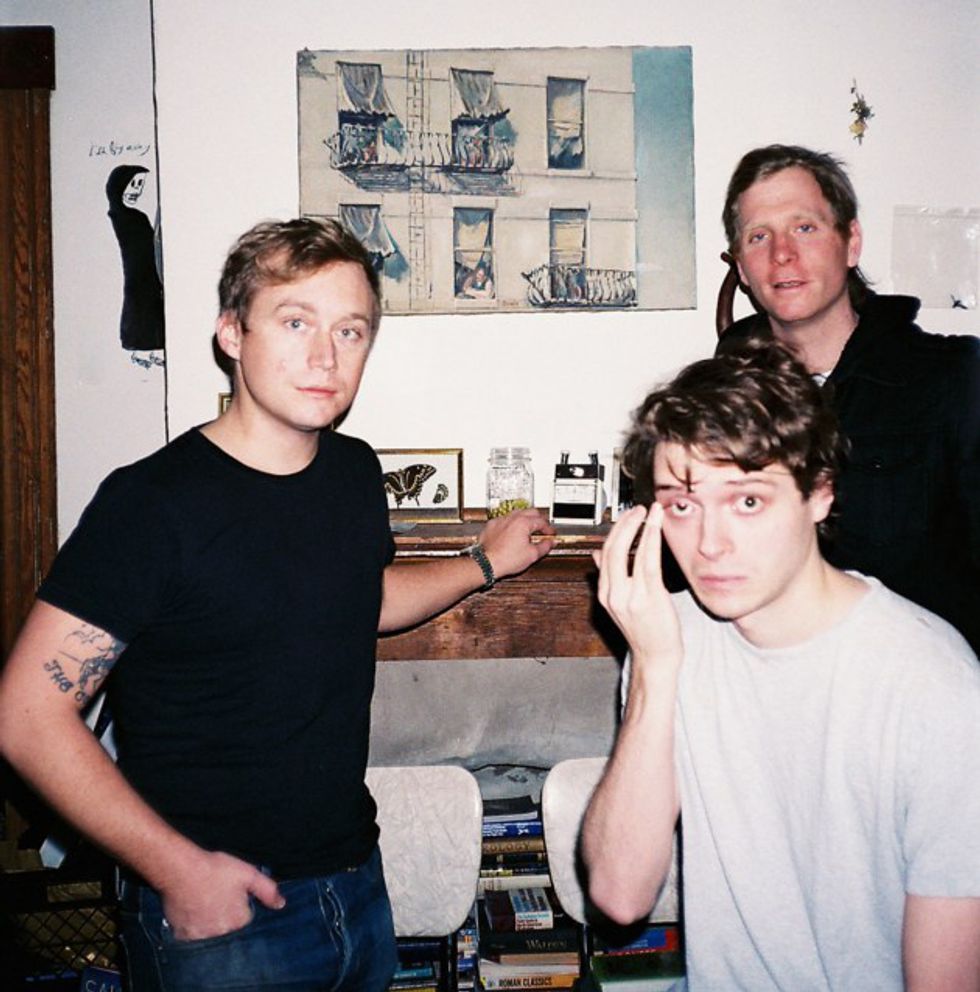 The transition from Deerhunter to OMNI is something Broyles finds himself being asked about quite a bit. "With this band, the cool thing is we kinda did the opposite of what we did with our old bands, where we were all about DIY and trying really hard and probably sometimes trying too hard. With this band, it was very organic," he tells Buried Muse. "We let the shows and the songs speak for themselves and stopped doing anything we didn't want to. So it's kinda awesome letting something be what it is and then seeing the positive results. (...) When I started working with Frankie, it was easy because we only had to be happy with our own parts and the direction. Each time we finished a demo it felt like the kind of song I wanted to write, not just what we would end up with."
Tracks like opener "Southbound Station" and "Date Night" are jam-packed with energy, with the former finding Frobos crooning "You said to meet / at the center of / Lennox Square / I'm drenched in sweat / and you can bet / you can bet / I'm already there." The ease with which every song carries itself into one another is a gorgeous thing worth noting. Multi-task, and OMNI in particular, are every post-punk guitarist's wet dream. You could say it's the perfect rambunctious record for living in retrospect.
Catch OMNI at their upcoming NYC gig at Baby's All Right.
Multi-Task is out now via Trouble In Mind.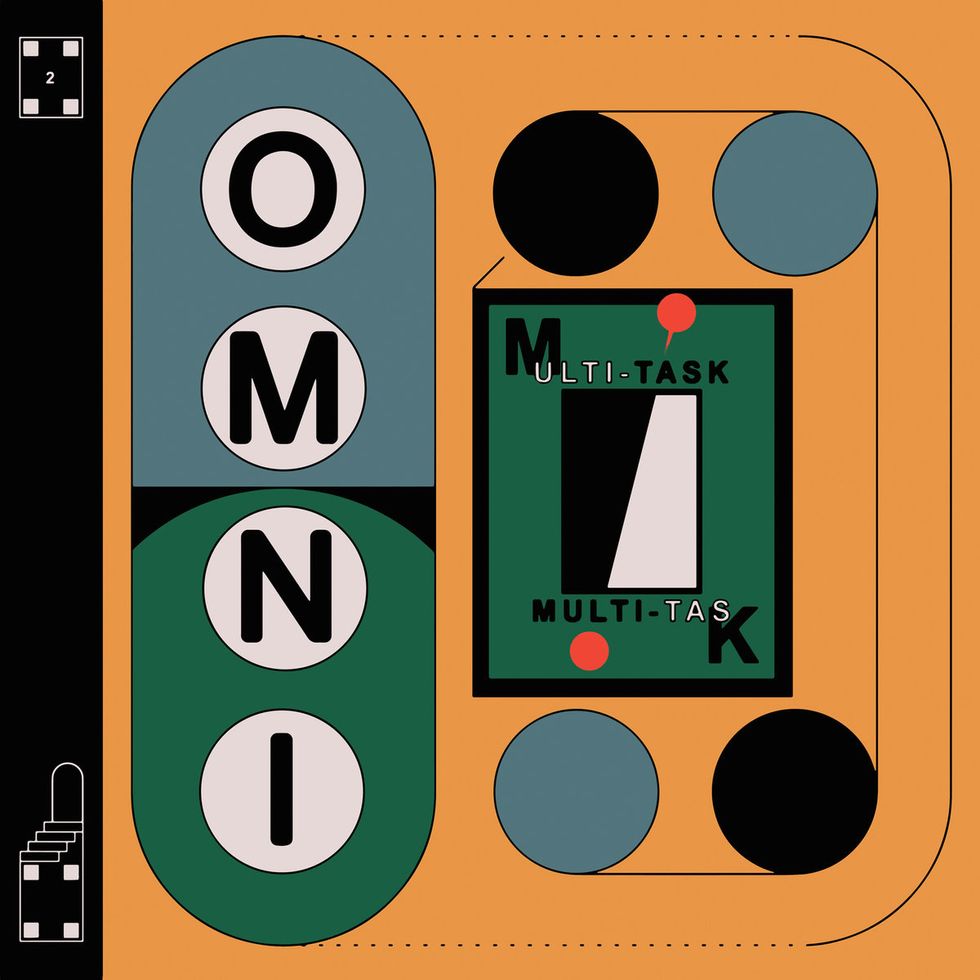 ---
Vanessa is a music and culture writer. Follow her on twitter.
---
POP⚡ DUST | Read More About Music…

INTERVIEW | a Q&A with Rooney's Robert Schwartzman
REVIEW | Nick Hakim's "Green Twins" is a soulful trip through the future
INTERVIEW | A conversation with Chris Baio
---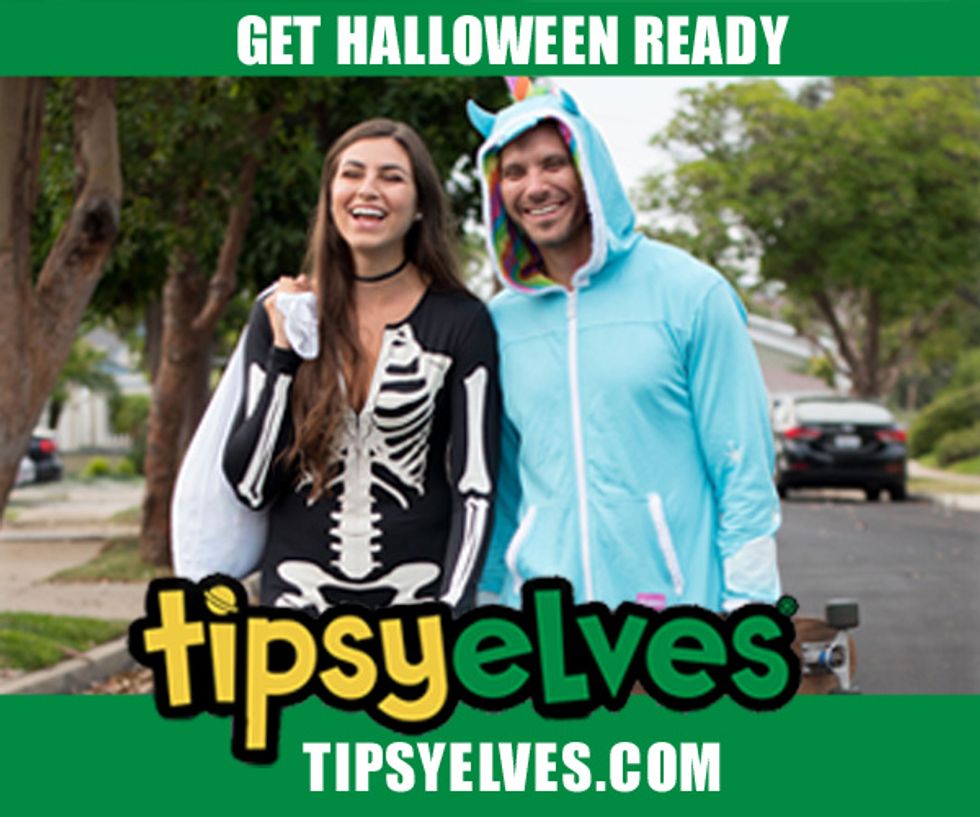 Get Ready for Halloween!! Find Your Costumes at TIPSY ELVES!
---
Related Articles Around the Web