If you like soul, or rock & roll, or anything eclectic in general, then you'll also probably like the band Waker.
What began as a fun project between two friends turned into a much larger, more diverse musical group that has gone on to play some of the top festivals in today's music culture. Waker is now seven guys writing songs and touring the country together, learning more about their songwriting process and what they want their sound to be. With their latest single, "Pike," the guys have mastered the storytelling skills of classic country made more complicated and interesting with their diverse range of instrumental talents.
The Odyssey Online
The lead singer of the band, Chase Bader, spoke with Popdust on what he's learned from the band over the years and how he hopes they will be able to continue to grow together.

---
How did you guys get started making music together?
The band started with Conor and I writing songs and playing in bands starting around 5th grade in Colorado. We both ended up moving to Nashville to pursue music after a band of ours split and we started what became Waker.
Your sound is influenced by a number of different genres. What's it like trying to blend those into a cohesive thing?
We've always had the mentality of writing the best song we can through what the song is trying to be. I think our natural stylistic differences are what shape that multi-style sound we have, but it's always through our approach of writing a great song. We think less of our genre as a destination and more of the byproduct of our songwriting.
You're currently on tour. What has that experience been like?

It's been incredibly educational and the best experience a band can go through together. We started from the beginning of the band, back in our Koa days, touring the southeast and booking shows ourselves. This experience helped us learn the wrong way to do a lot of things but provided for the template we use now. We love playing live and meeting people across the country.
Other than hometown shows in Nashville, what have been some of your favorite cities to play in?
New York City is always an incredible place to play. There's so much history and vibrancy in the city that adds to our own excitement. We love doing shows in Colorado, specifically in Denver, Boulder, and Fort Collins. We always feel like Colorado is still our second home.
You've also played a number of festivals like Bonnaroo, Firefly, and SXSW. What have you learned from performing alongside so many other bands?
To be patient and keep working hard. Every band has its own entirely different timeline and there are no shortcuts to hard work. We've even gotten to meet some of our biggest influences at festivals and each time we get that opportunity we hear similar stories of the road and where it has taken them. It's always about the journey, but knowing your ideal destination helps create that path.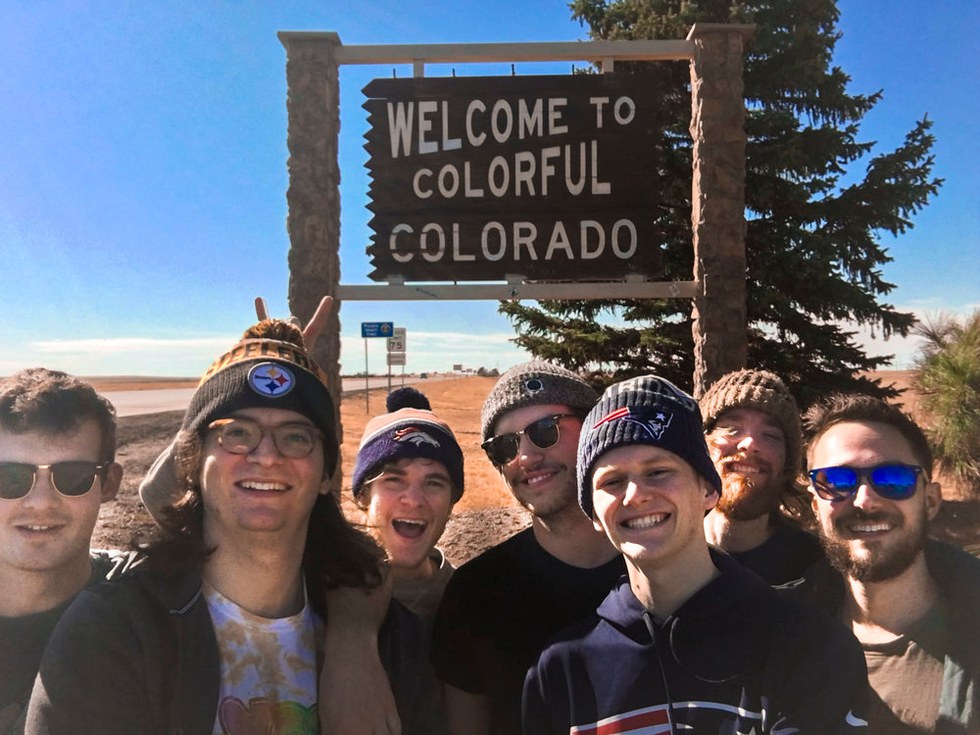 Your last EP was in 2015 and I read you're gearing up for new music by the end of this year. What did you learn from your first round of released tracks that influenced your new music?

I think we learned how to craft songs and how to become better editors. Instead of always waiting on the magic, we learned to go to work everyday and create that environment. We've always been particular about tones and gear choice so now that we are crafting songs better, those two things fit hand and hand together.
What's up next for you guys after your tour finishes in October?
More shows in November and having a finished record!! We're currently tracking now and chipping away. Were not entirely sure on a release timeline yet, but we also don't even have a record name so first things first haha. Ultimately we are so incredibly excited for people to hear our music and to experience the vision we have been working on for years that I believe is now starting to culminate well together.
---
---
Rachel A.G. Gilman is a writer, a radio producer, and probably the girl wearing the Kinks shirt. Visit her website for more.
READ MORE ABOUT MUSIC...
She may be 'Bad at Love' but Halsey's great at music videos!
The issue Taylor Swift needs to address