MUSIC
The singer teams up with killer producers on her seventh studio album. It will once again redefine pop genre
Two images come to mind when you think 'pink' 1.) the color tutus, princess dresses & little girl's bedroom walls ...or 2.) kickass lady who redefines all those standards with her music?
P!nk has done everything from try out every hair color under the sun, perform while doing acrobatics above a crowd of thousands, and raising two children while balancing a music career that has spanned nearly two decades. It is hard to think of a time in your life where there wasn't a P!nk song to define exactly how angsty or heartbroken you might have been feeling. And now, after five years away from the music scene, she is back to deliver more.
Beautiful Trauma is a thirteen-track record that is the work of some of the brightest and most talented in the business today. Producing credits are given to Jack Antonoff, Steve Mac, Max Martin, and Shellback, creating a body of work that is as diverse as P!nk's career has been. But the title itself reflects the dual worlds that P!nk and her music have always seemed to occupy: one of loud, statement-making braveness, inspiring people to do and feel however they want regardless of what the world might be telling them, and another of deep sorrow, pain, loss, and confusion over the inability to sustain such a feeling forever, since we all break down. These themes are more are reflected in the body of work.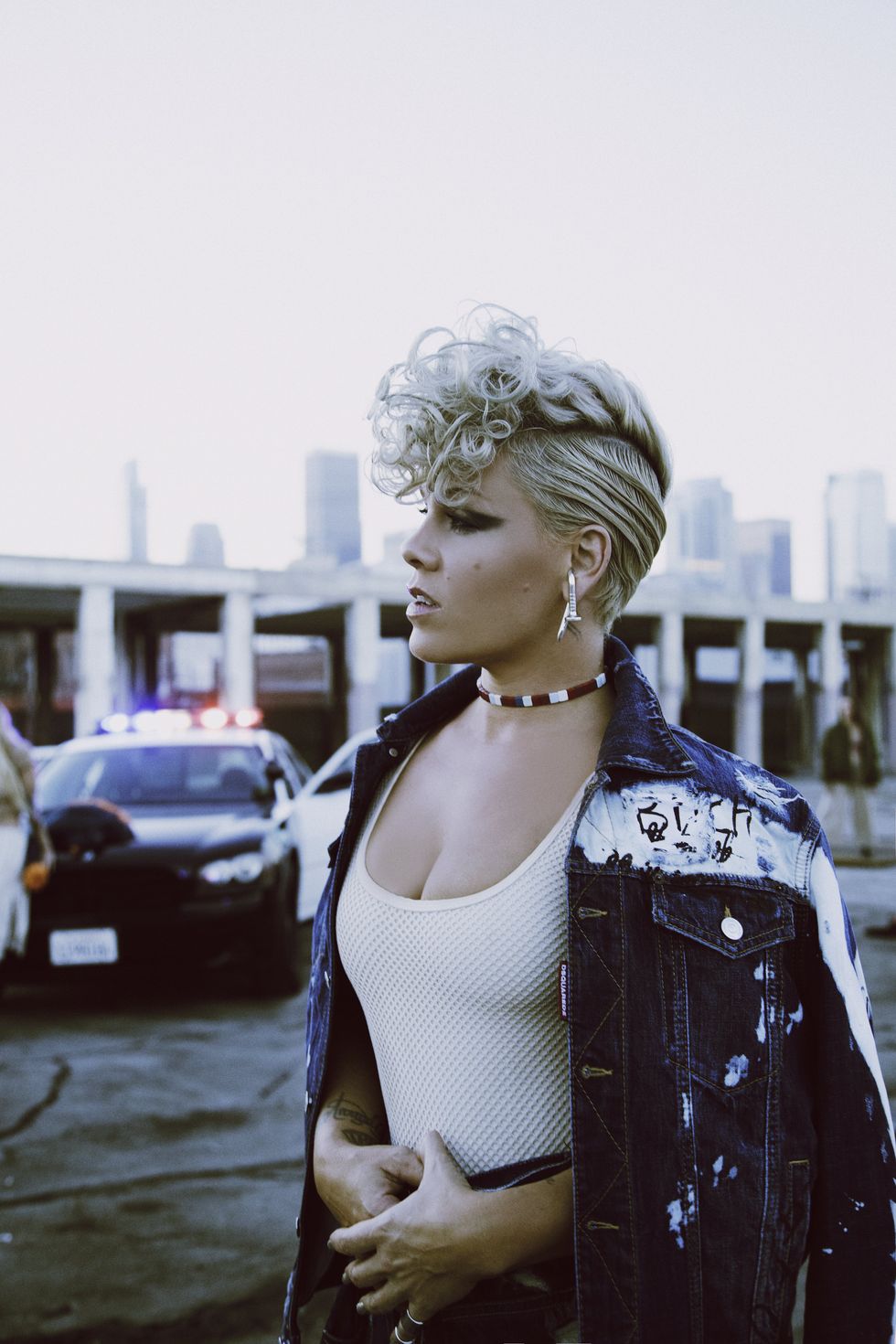 Take the title track and debut single for starters. Musically, Antonoff's hand is clear in the mixing of drum machines and trippy sounds that makes this pop music anything but bubblegum. However, lyrically, it's all P!nk, from viewing your lover as your drug and letting your aggressiveness take over in your worst moments. "We burn so bright we burn out," she sings. "My perfect rock bottom." It's having to balance something beautiful and addictive with the fact that it's probably bad for you. It's what P!nk explains to us best, even if it earns her a Parental Advisory label for doing such.

She explores her R&B capabilities on "Revenge," going into the dark and vicious sides that we're familiar with getting from the songstress. It also features a cameo from Eminem, which leads many critics to murmur about the possibility that it could be the album's third single. It's not a track you take super seriously, but it does give you something fun to think about when imaging what the music video might look like as these two foul mouths spit rhymes.
However, there are certainly more classic P!nk-esque tracks on this record for those who are not looking to stray from the sound they fell in love with. "Whatever You Want" is another track focusing on the struggles of loving something that might not be the best for you but be willing to work it out. "Better Life" is a fun track to sing with your friends when you've had the worst day at your minimum wage job, dancing and singing into your hairbrush while dancing in your crowded apartments, making the best out of bad. And this is only where the beat doesn't slow down.
The album isn't without ballads, either. P!nk slows it down on numerous occasions to display her full range. "But We Lost It" tells the tale of heartbreak, while "Barbies" is a story of a loss of childhood and desperately desiring to go back to that place you can hardly remember anymore. Both are emotional and moving, bringing on tears for entirely different reasons as you find yourself missing something solely because you appreciated its simplicity. In a world where everything is so damn complicated, P!nk nails this lack of a happiness you didn't know you needed until it was gone. Perhaps most moving is "You Get My Love," a candid expression of giving someone everything you have without fear. It's brave, it's bold, and it's absolutely beautiful.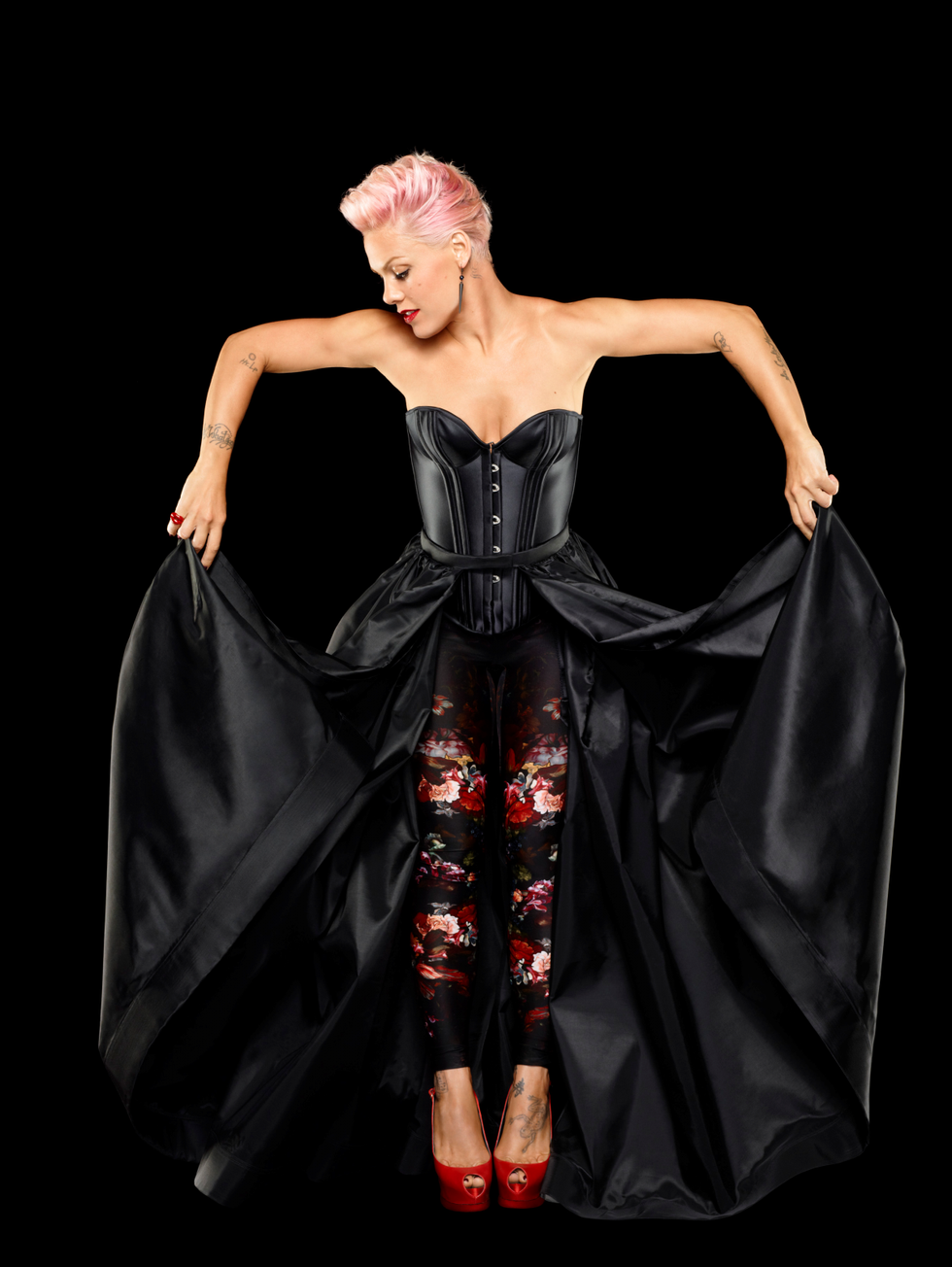 This record as a whole continues the themes that P!nk explored five years ago, the complexity of emotions and the struggle of wanting to be independent but also liking having to rely on something, even if it's just "For Now," as she sings on the track seeking out someone to come back and love her. She acknowledges her flaws (even her foul mouth), but she wants to get things right, even momentarily.
I have to say, I think Beautiful Trauma has gotten it right for a much longer time period than momentarily.
P!nk has never been afraid to be emotional and provocative with her listeners, and her latest is nothing new in that regard. Old fans will find themselves just as comforted as they always been, and new ones will find out what they've been missing out on all these years. In a year of amazing women in music, P!nk adds her name to contributing another body of work to the new musical cannon, the songs that will inevitably define the next generation.
Beautiful Trauma is out now on RCA Records.
---
Rachel A.G. Gilman is a writer, a radio producer, and probably the girl wearing the Kinks shirt. Visit her website for more.
---
POP⚡ DUST | Read More About Music...
REVIEW | Echosmith ventures Inside a Dream in their new EP
PREMIERE | Katie Costello appreciates "New York Graffiti"
REVIEW | Folk Implosion's John Davis & The Cicadas experiment on "El Pulpo"
---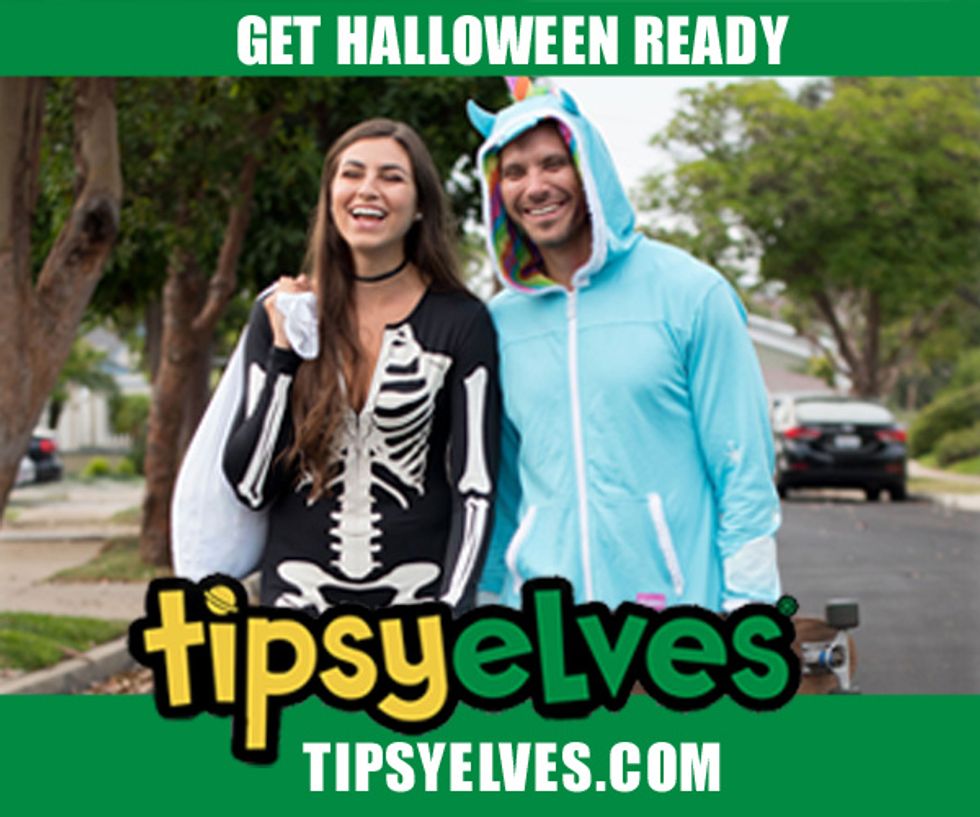 Get Ready for Halloween!! Find Your Costumes at TIPSY ELVES!
Related Articles Around the Web