MUSIC
The African Bee is back with new music and Popdust got an exclusive interview
What happened when the South African Bee flew by Popdust? We got Buzzed!
This past Wednesday, our special guest on Popdust Presents was Binx, also known as the African Bee. Binx is a pop artist from South Africa and while her music is already incredibly popular in South Africa and topping charts, she's been making great strides in the US market in only a few years of being exposed to it. This past Wednesday, Binx released her album Buzzed and it is buzzing with potential chart toppers if you ask me.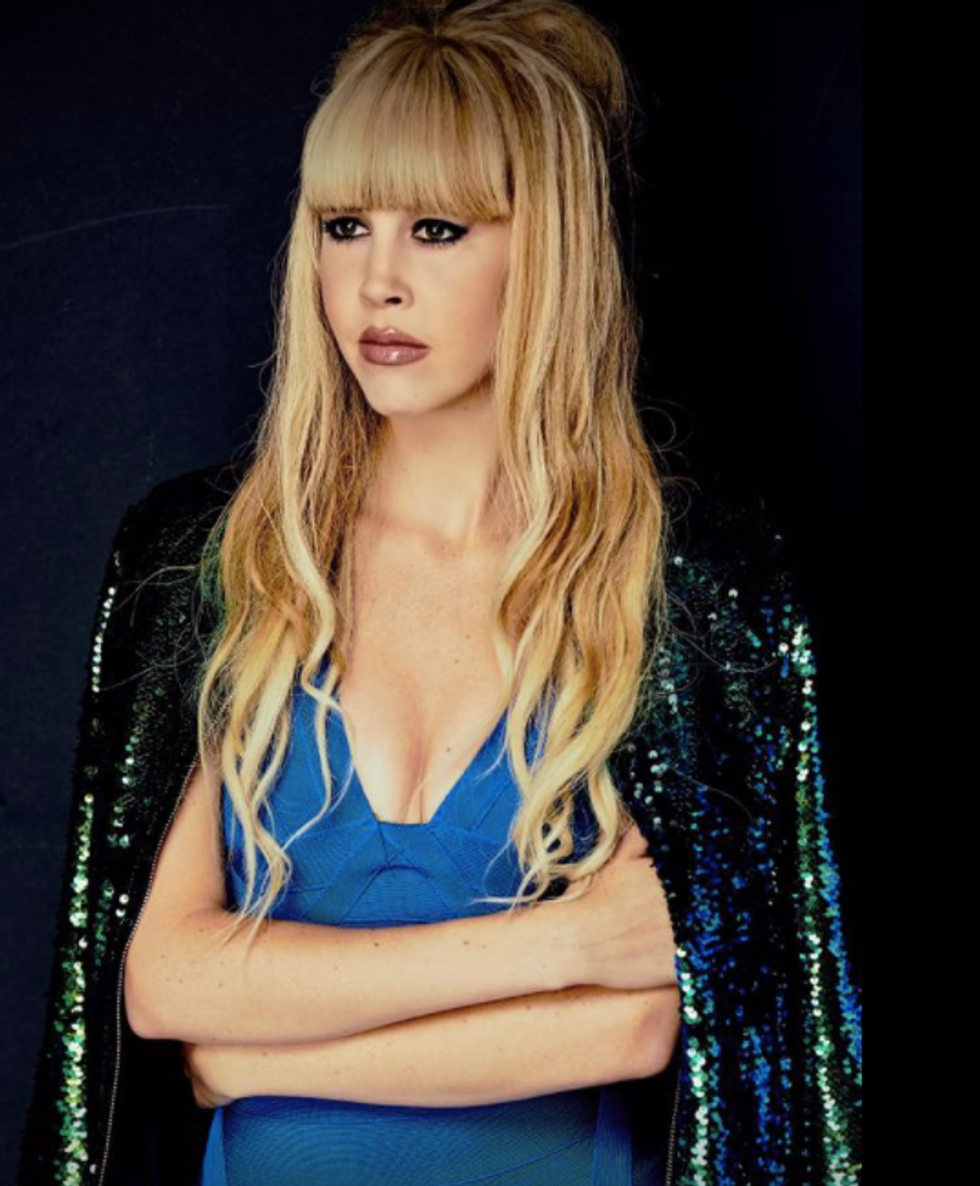 Binx
Binx told me that she is inspired by a wide range of artists. Growing up on Rolling Stones and classic rock, Binx is inspired by the vocal stylings and marketing style of rock stars like Mick Jagger and Freddie Mercury. This inspiration, I find reflected in her music. Her voice, though traditionally bright and poppy layers in a unique rock sound that sets her apart. She has also always been inspired by Katy Perry. She says that lyrics are very important to her and great lyricists like Katy inspire her to be meticulous in her word choices. Binx told me she writes most of her songs at the gym when inspiration strikes usually in the form of a melody. She'll sneak off into the corner of the gym to stealthily record a melody on her voice memos and rush home after finishing her work out to work on the lyrics.The lyrics take the longest time, as she is choosy with what she says and exactly how she says it. Binx told me that if the music were stripped away, she'd want the words to stand firm alone as a strong piece that says something.
Buzzed's release date was no coincidence. Binx happened to release music last year on the same date which also happens to be her dad's birthday. This year, it's even more special because one of the songs on the album is dedicated to him. The song "Jack Flash" alludes to her dad and her bond over classic rock and music. Binx told me that her dad was one of the reasons she even does music and that's clear from the lyrics of the song, "Man you rolled like a Stone. Said if you write a song like this then you've made it," she sings about her father. Binx also filled me in on the inspiration behind another song on the album that she performed for us. This track was a bonus added to the album towards the end of it's completion called "Paradise". Binx clearly loves her friends. It was obvious from the way she greeted her friend Jacquie who came to Popdust Presents to watch Binx perform and the way she endearingly spoke to her guitarist Matt Marlinski and her pianist Matteo Scher. "Paradise" she said is a song about how grateful she is for her friends helping her to get through the downs of life and it's definitely my new pick-me-up jam. The passion that shone from her performance was evident, but don't take my word for it. You can watch her full interview and performance if you keep reading.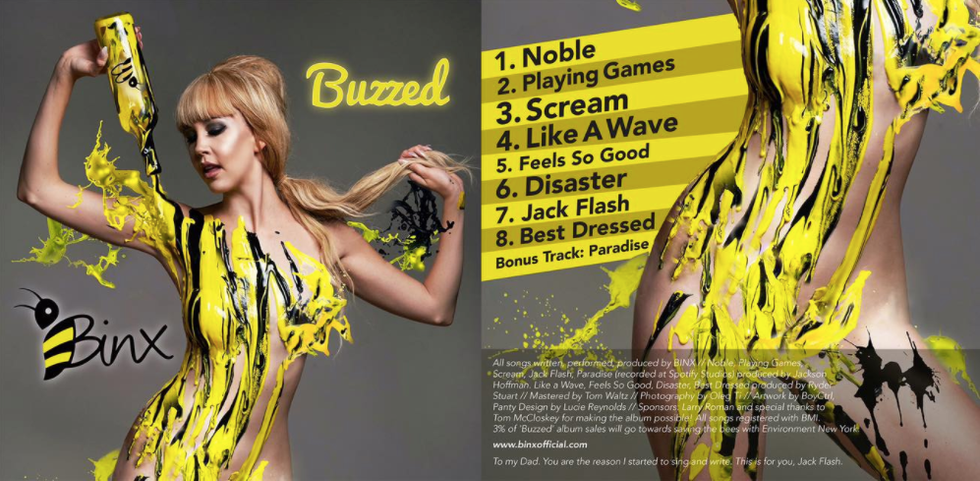 Buzzed is available everywhere now! When you purchase the album, 3% goes towards saving the bees as well in collaboration with Environment New York. I can't wait to see what Binx does next. It was a pleasure talking with such a warm, talented artist.
Watch her full performance here. Tune in Wednesdays for Popdust Presents Live!
---
Anie Delgado is a contributor to Popdust and is an actress and musician based in NYC. Follow her on Instagram and Twitter @anie_delgado and on Facebook and check out her music on Spotify.

---
POP⚡ DUST | Read More…

She may be 'Bad at Love' but Halsey's great at music videos!
Why P!nk will always remain relevant
Taylor Swift dropped her LWYMMD music video and consider me shook
---
From Your Site Articles
Related Articles Around the Web