Popdust Presents
Boy Radio was stunning in his unplugged performance of Danse Du Renegat.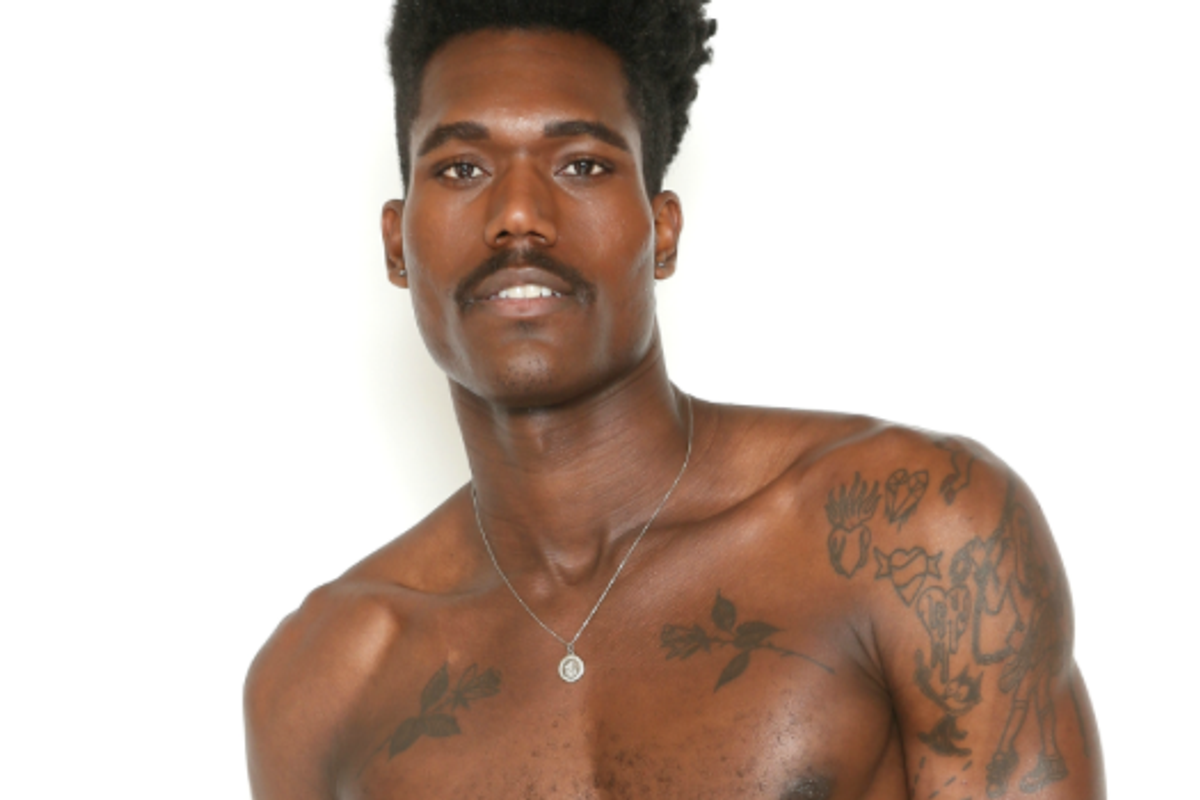 He's always been a lover not a fighter, but feels that this a fight worth fighting and using music and showing up is the way he can do his part.
Striking is the word I'd most quickly use to describe Boy Radio. When I greeted him in the lobby of Popdust that's just what I was- struck. I was immediately excited to talk to the man behind the silky smooth, empowering music I had just been streaming on Spotify. His presence was just as impactful as his music and that is the first thing I noticed. We small talked over our matching outfits. He explained that he's a romantic and loves flowers and showed me how the flowers on his pants matched the ones on my dress. We talked about music a little and I found out that he's been inspired by the music his mother would have him listen to on her record player as a child. One name that came up was Boy George. I wondered if he had anything to do with Boy Radio's unique pseudonym. Turns out it did. Being one of Boy Radio's, or "Radio" as his friends call him, biggest inspirations, Radio confirmed that it definitely inspired the name.
Already entranced by the patchwork that is Boy Radio, I was eager to find out about other things that contributed to his interesting sound. Though he spoke with ease, from his music and the passion in his voice, I knew that there was a lot of complexity to his work and him as a person. We spoke about his favorite music movements trying to stay focused and faltering here and there because we were fully prepared to nerd out. We spoke about the seventies and the anti-punk, romantic movement around the time of Prince and Boy George where though the artists still wore eccentric garb it was less aggressive, softer, and that in turn reflected their music and the political climate. We talked about the climate we're in now and how we're seeing a similar juxtaposition in pop culture. Both of us coming from a generation of people fed up with violence and intolerance and invigorated by the opportunity to make our voices heard, we discussed how important it is to use our positions to resist. Radio told me that it's no coincidence that he's into romanticism. He's always been a lover not a fighter, but feels that this a fight worth fighting and using music and showing up is the way he can do his part. We also spoke about Grace Jones who Radio noted as one of his favorite artists. He spoke fondly of how she took the music industry by storm and paved a path for women in the business which he noted is harder because of the systemic male dominance in the industry.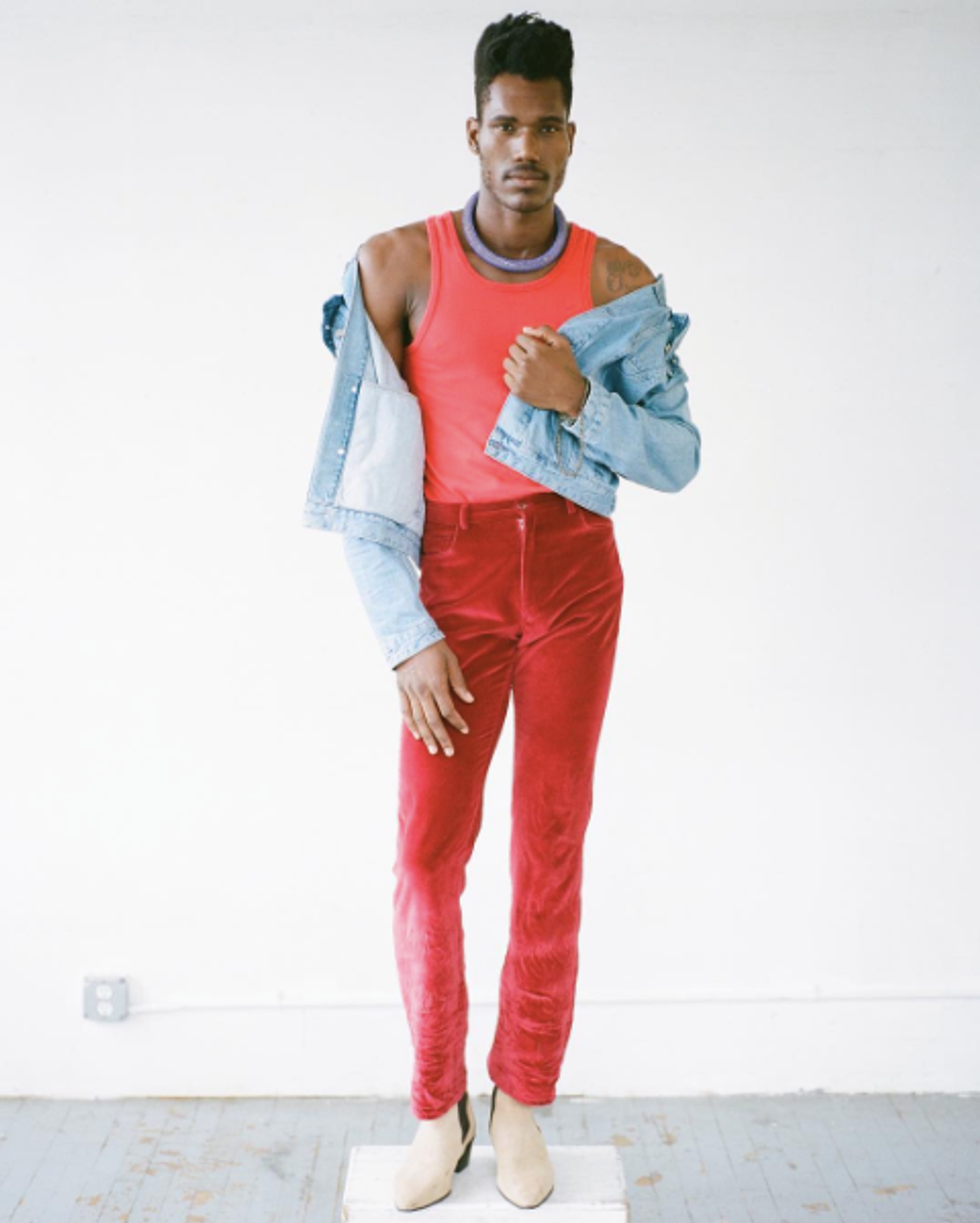 Vanity Fair
I found myself wanting to ask more and more questions but before I knew it, it was time for Boy Radio to perform, which I was equally excited for. Boy Radio performed his song Danse Du Renegat. His voice is just as stunning in person as it is recorded. I loved the stripped down version of the song. While the original track was an intoxicating orchestration of sound that is the perfect solo commute power-walking song, the unplugged version was more tender. The song is really interesting because it is bilingual. The lyric that resonated the most is "I watched you go out of my life just as quick as you came. Can't call you baby anymore just call you by your chosen name." I think back to a time when I broke up with an ex and repeatedly called him "babe" on accident. His ability to capture that very specific feeling proves that not only is he a fantastic vocalist but also a fantastic lyricist. Check out Boy Radio's performance here, and check him out at House of Yes in NYC at their Art Pop event on October 6th.
---
Anie Delgado is a contributor to Popdust and is an actress and musician based in NYC. Follow her on Instagram and Twitter @anie_delgado and on Facebook and check out her music on Spotify.
---
POP⚡ DUST | Read More...

RELEASE RADAR | Niall Horan is back with his new single "Too Much To Ask"
Rising star Caleb Hawley released his LP and it's a must-listen
LIVE | GGOOLLDD played a luminous first show at The Mercury Lounge
---