"We all believe in the art of collaboration"
...says Nadia Lamin, "It is very important to utilize everyone's individual talent, and produce an environment that enables the creative to blossom." She is describing the philosophy of TRENCH Films, a company she is a key member of. "This is where magic happens for an artist," she continues, "where they can write, act, film with integrity and ease." This freshly-fledged company's goals may seem lofty, but they are quickly producing results that are not to be taken lightly. Filming in the forbidding terrain of mid-winter Oxfordshire, they have produced the chilling short, Portalis, which will be storming in to festivals next year.
Portalis takes place on a post-apocalyptic Earth. In a plot that blends science-fiction and fantasy elements, Gaia has revolted against the human race and now seeks to destroy them. To that end it poisons the ground, and sics demonic creatures on the world's populace, forcing humanity to flee through portals to a new world. On this quiet Earth a few survivors remain. We follow Dido (Nadia Lamin), who is fighting for a way to join her family on the New World. She may have finally found her way out, but as her search seems to reach it end, she runs into Luca (Charlie MacRae-Tod). He is an old acquaintance with cloudy intentions, and he is just as desperate as her to leave the Earth behind…
The look of this film, particularly considering scale and budget, is phenomenal. TRENCH's production aesthetic melds apocalyptic staples (grime, badlands wraps, etc) with elements of steampunk, and a desolate, wintry British countryside. Sort of Mad Max meets Walking Dead meets Full Metal Alchemist, with just a pinch of The World's End thrown in. Cinematographer Emma Langguth frames it all beautifully, giving a very real sense of "the planet itself is trying to kill you". Lamin and MacRae-Tod's performances are the fabric that binds it all together, lending the world credibility with their grounded and gritty commitment to the dystopia. Director Jo Southwell's vision coalesces in a piece of cinema that feels youthful, timely, and leaves you wanting more.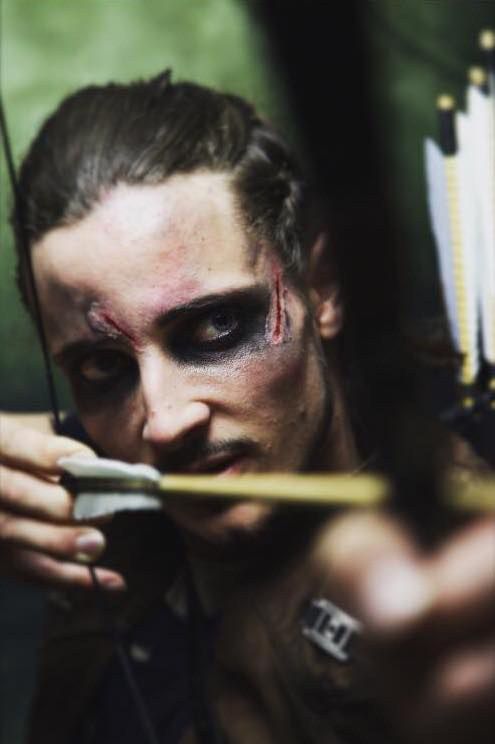 Lamin is no stranger to the world of film, with credits in indie horror films like Dogged, and Chimera (with Andrew Lee Potts, Angela Dixon, and Marc Zammit), she's easily what you'd call a rising star. However, working on a film with her own company was a different experience. "We all had about ten other jobs each as well as our main role to the film," she says of Portalis set-life. Part of their goal with the festival aspirations of Portalis is to raise their company profile, and increase their working budget. "Money would give us the freedom to focus," she says, "We all believed in the project and that's what made us plough on, [but money] gives us more time." And, doubtless, more of the same strong product. "We really want [Portalis] to do it's [festival] circuit. We owe the film that much, and the people who devoted their time and efforts. We hope that it gets the attention and appreciation it deserves."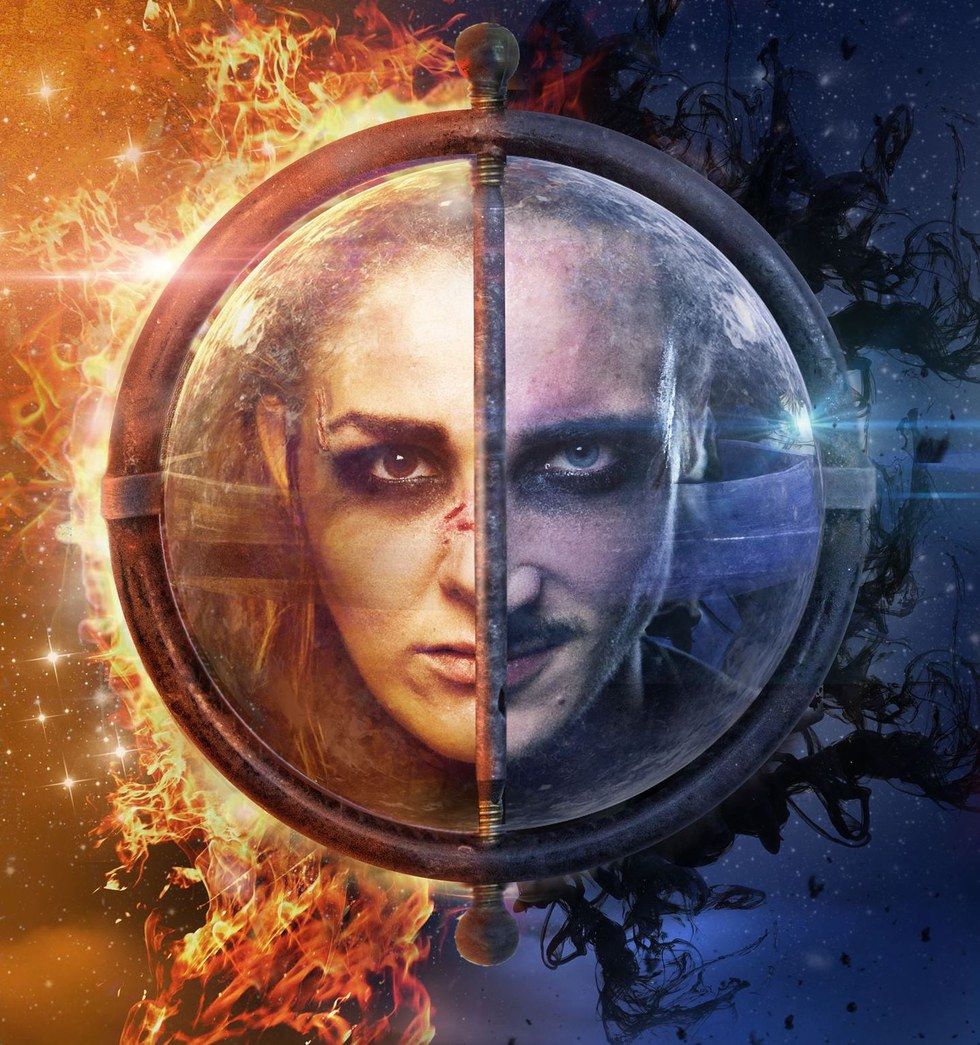 For fans of science-fiction and Gaiman-esque fantasy, this is definitely a film worth keeping on your radar. It will be doing the rounds in the next year. In the meantime TRENCH have announced they are in the early stages of planning a new project. In the teasing words of Nadia Lamin, "maybe a feature… who knows." Whatever the future may hold, TRENCHFilms have proved with this first short that they are ready to compete in the big leagues, bringing a degree of competency often unseen in production houses with twice their budget, track record and exposure. They are worthy of, and ready for, your attention.
Follow TRENCH Films Online
Facebook | Twitter | Instagram | Web
Thomas Burns Scully is a PopDust contributor, and also an award-winning actor, playwright, and musician. In his spare time he writes and designs escape rooms. You can follow him on Facebook, Twitter, and Instagram
POP⚡ DUST | Read More…

'Wonder Woman', 'Beauty and the Beast' and outrage film marketing
Eddie Izzard: transgender, hilarious, and heartbreaking
'Pop Punk High', a pop punk musical comedy? Um... yes please!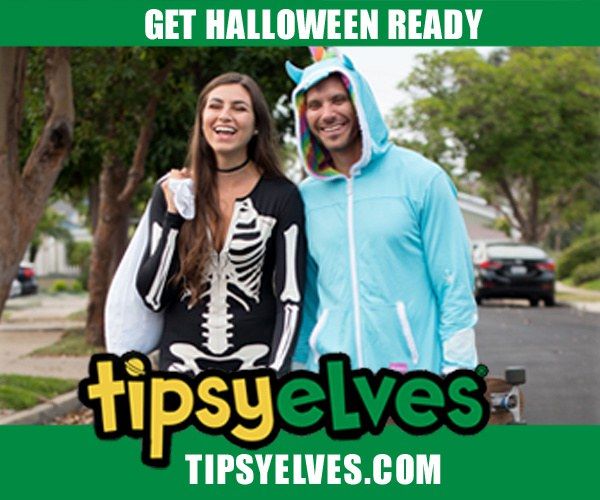 Get Ready for Halloween!! Find Your Costumes at TIPSY ELVES!