MUSIC
It's always the small things you remember about your adolescence.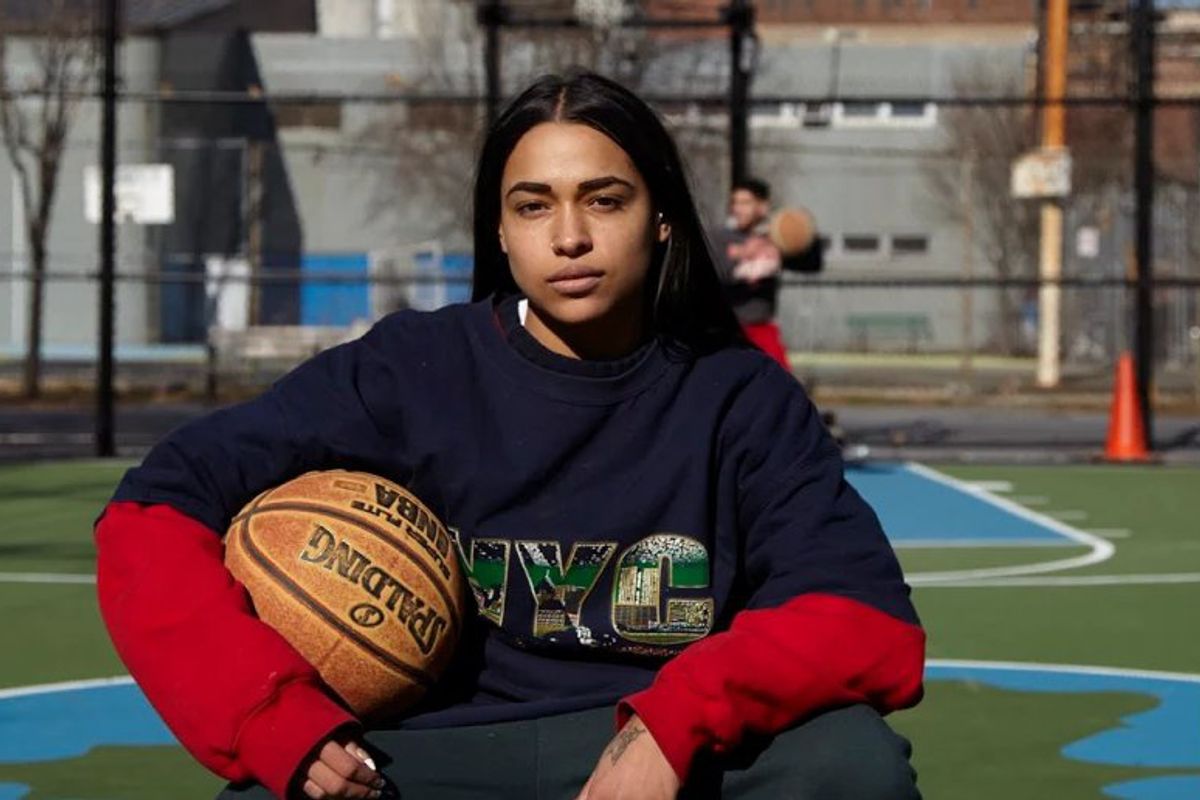 Princess Nokia's "1992"
Raise your hand if you have a soft spot for the 90's too.

Destiny Frasqueri, who goes by Princess Nokia, is a proud feminist and supporter of queer and LGBTQ communities, a tomboy, and an Afro-Nuyorican who raps about anime, comic books, and hair. Princess Nokia's persona is a bit more complex than the average rapper and her personal story is a nostalgic celebration of the mundane. On her most autobiographical work yet, Princess Nokia allows a look into her youth and the diverse streets of New York.
Princess Nokia's music is a platform for her activism more than it is a platform to showcase her bars and ever-changing cadences, a space where she declares the women come up to the front of the stage at her performances similar to the feminist agenda of Bikini Kill. 1992 has a lot to do about growing up in one of the most diverse cities in the world as a woman and continually challenging the social boundaries placed on women's bodies and behavior. Themes of self-love and self-discovery are rife, but generous in their gesture to a larger message outside of Nokia's cheeky bravado. On 1992, women are strong in their convictions and fearless in their choices, exuding confidence in their complex and ever-evolving identities.1992 is an album about reclaiming and celebrating one's culture in the face of racial discrimination, but it's also an album exploring why nostalgia is such a nuanced part of life.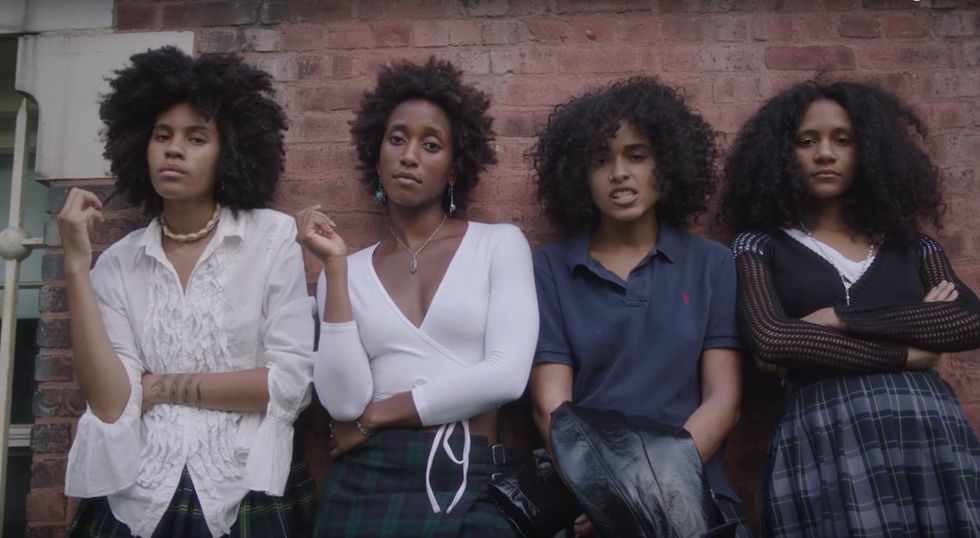 Princess Nokia's "Bruja" MVRough Trade Records
So, what's at stake in 1992? 90's memorabilia, hair, clothes, identity, cartoons, comic books, anime, food, culture — all the things that make up our childhoods, personal convictions and experiences. The personal is political on 1992, and Princess Nokia values her narrative as a message for all women to own and celebrate their flaws, differences, and individuality. Songs like "Tomboy," "Mine," and "Excellent" are bangers designed to repel the idea that all rap is self-serving, reveling in alternative culture not often advertised in Black communities. And if you think Princess Nokia spends her days worried about men and what they think about her, "Kitana" will make you think again.
Play them games like Atari, Mortal Kombat like Kitana
He be hoping that I call him, he just wanna call me mama
Call ya back mañana, I ain't with it with ya drama
You are not my problem, I ain't with it with ya drama
And there's enough nostalgia to go around on her debut, as Princess Nokia details the smalls things of her upbringing that had a big impact on the woman she is today. A crusader in women's activism and PoC supporter, Frasqueri makes it known she's not interested in being iconized or exploited, and that the simplest of us have a voice in our communities and beyond.
1992 is Frasqueri's story as a misfit and untidy girl, often skipping school to smoke weed and skate. The album plays like a soundtrack fit for the subway — and this isn't to say it's not polished, quite the opposite, showing a precise love and admiration for the ironic beauty of New York. On "Green Line" she raps about the nostalgia of being a loner and on "Brujas" she pays homage to brujería, a form of mysticism practiced in Taíno and Yoruban culture.
I'm that Black a-Rican bruja straight out from the Yoruba
And my people come from Africa diaspora, Cuba
And you mix that Arawak, that original people
I'm that Black Native American, I vanquish all evil
I'm that Black a-Rican bruja straight out from the Yoruba
And my ancestors Nigerian, my grandmas was brujas
And I come from an island and it's called Puerto Rico
And it's one of the smallest but it got the most people
Never in one sound or moment for too long, Princess Nokia is adaptable and persevering like an Afro-Nuyorican superhero.
---
Shaun Harris is a poet, freelance writer, and editor published in avant-garde, feminist journals. Lover of warm-toned makeup palettes, psych-rock, and Hilton Als. Her work has allowed her to copyedit and curate content for various poetry organizations in the NYC area.
---
POP⚡ DUST | Read More About Music...
REVIEW | Echosmith ventures Inside a Dream in their new EP
REVIEW | Folk Implosion's John Davis & The Cicadas experiment on "El Pulpo"
These 10 influential rap albums have forever changed hip hop.
Music Monday | Country Takeover
SCORE | Dan Deacon has rats play the theremin on the "Rat Film" soundtrack
---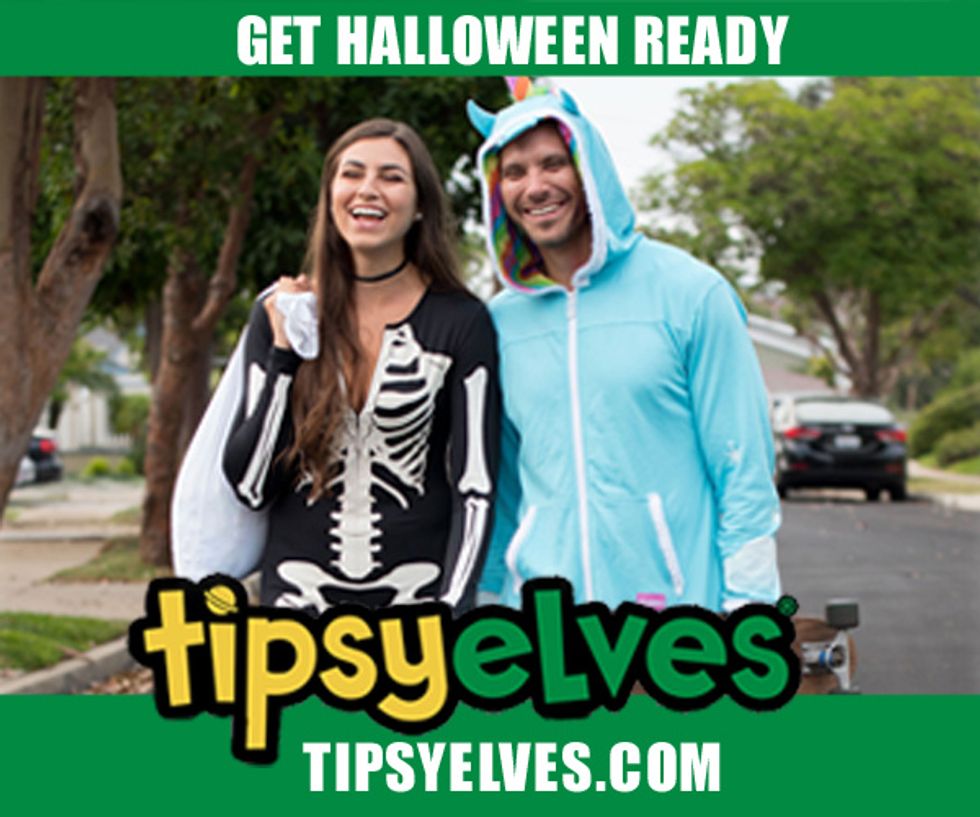 Get Ready for Halloween!! Find Your Costumes at TIPSY ELVES!