Rising Star
The music producer has made everyone else's work cooler...now it's time for his own stuff to shine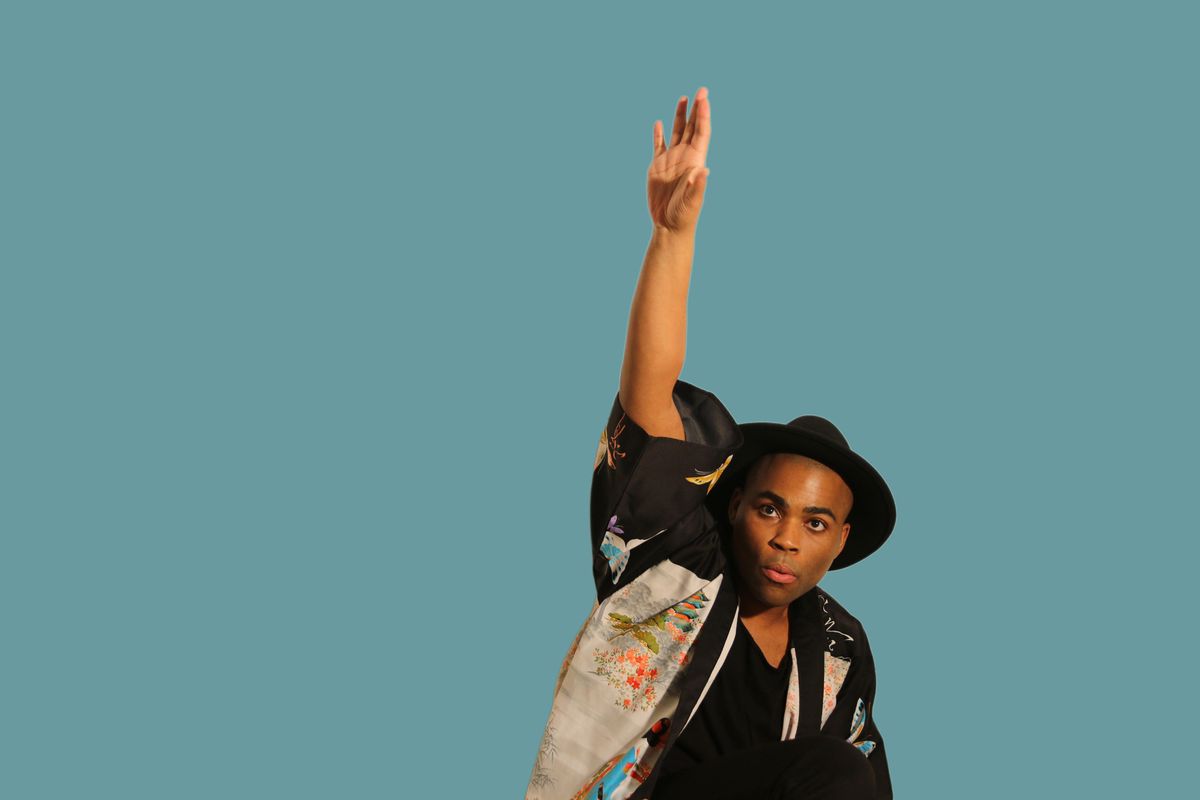 "Wasn't looking for much, not something brand new"
Hopefully your feelings are different from those sung by music producer and songwriter Sean Bradford in his latest single, "Kiss You Sober." Everything from Broadway to Radiohead has inspired Bradford's work, and after three years of dedicating his life to music, he's making the move from transforming the songs of others into something cool to releasing project entirely of his own creation. This solo project, ://NMDS LND, is what Sean has more recently been pouring his heart into and what listeners who dig his chill, electronic vibe will find themselves dancing to come Fall.
Via email, Sean spoke with Popdust about his many musical endeavors, his hit new single, and what wild things he has up his sleeve coming up next.
[rebelmouse-proxy-image https://media.rbl.ms/image?u=%2Fvi%2FOg4sy2SeBUM%2Fmaxresdefault.jpg&ho=https%3A%2F%2Fi.ytimg.com&s=445&h=665addd08b5232d830c544504647d814bb84fecfb1c887300ab1ed9c15f3b658&size=980x&c=2424259359 crop_info="%7B%22image%22%3A%20%22https%3A//media.rbl.ms/image%3Fu%3D%252Fvi%252FOg4sy2SeBUM%252Fmaxresdefault.jpg%26ho%3Dhttps%253A%252F%252Fi.ytimg.com%26s%3D445%26h%3D665addd08b5232d830c544504647d814bb84fecfb1c887300ab1ed9c15f3b658%26size%3D980x%26c%3D2424259359%22%7D" caption="" pin_description="" image-library="0" expand=1 photo_credit=""]
---
How did you get interested in writing music?
When I was working on Broadway I went to one of these post show cabarets, and I had to go to the bathroom. This guy came up to me and said I should really try doing my music professionally. I kind of laughed it off, but he got really direct and mad at me for not taking him seriously. He was so passionate about it that it stuck with me. So I started messing around and asking friends in the city who were songwriters how the process works. And once I started I couldn't stop!
You're also a music producer. What is it like working with other artists to craft and release songs?
For now I'm only producing on my own music but I've been songwriting and toplining for other producers and artists. That's been exciting because you can sort of play a character, figuring out how someone other than me would say something or sing something. I'd love to do more of it in the future.
You were raised in Texas, but now live in Berlin, which has a thriving music scene. How have you been influenced by living there?

The underground sound and deep understanding of electronic music by the average person in Berlin is crazy. I had no idea (like I'm sure a lot of people) that this music was born in Chicago and Detroit. That made realize the sound was party of my history all along. And it's so great to see how the sound has shifted with people incorporating all sorts of instruments and organic sounds into what they create. I am lucky to have been able to have the sound of Berlin in my ear during the early stages of my creative process, when I had no idea what I was doing, just improvising on a midi keyboard in Ableton Lite.
You've reworked some of today's top pop songs into EDM tracks, like Adele's music. How do you determine which songs you want to work on and what is the process like?
The idea for "Hello" by Adele was brought to me, and it was great timing because I also wanted to try a deep house rework of the song. I've been getting requests to do another cover so I think that might have to happen again soon. I love when pop meets dance and is done right, like the MK Remix of Rhianna's "Desperado." But at the moment I'm really focused on my original project ://NMDS LND, so what I work on depends if it fits into that world.
You recently released your single, "Kiss You Sober." Can you tell us a little bit about the song and why you chose it as your next single?

"Kiss You Sober" came about when I was writing in Lisbon, Portugal last year. It's really about sharing one of those "fuck this is so incredible I'm not sure it's real" moments with someone you've just met, but you both not being sober, so it could just be fantasy. And about that feeling of wanting to experience it again in a grounded stay before it's too late. I wanted to end the summer with something that was uptempo and that complimented my other collaboration with Claremont, "Do You Feel." Also, the Fall will see the release of "Out Of Stride" which is a bit more chill.
You were chosen as the first Corona Sunset Sessions artist from Sweden. What is this honor and what does it mean to you?
It was awesome to have the opportunity to do thirty-five events, and tour all over Sweden. I did it this summer with a producer friend I also make music with, Paul Wetz. It's been eye opening DJing so much, because it's something I've only started doing the last two years. And getting to spread good vibes and deep house to people even if they think they just want to hear only "Despacito" has been dope. It really changes the dance floor, house and techno kind of releases your alter ego. I met some great people and got to see so much of Sweden, which is a really beautiful place.
What can you tell us about some of your other upcoming projects?

In October there will be another single, "Out Of Stride," and from this point the world of the album ://NMDS LND will start to come together. Then the rest of the year, there will be a remix contest for some of the songs from the album. The album will come next year, and in the mean time I'm also hoping to collaborate with more artists and producers. The name ://NMDS LND was inspired by how house and dance music left America and evolved and has been returning in full force the last years, and also about me leaving the US to find my voice and the experiences I've had along the way. It combines both history and the future and I can't wait for it to be finally ready to share.
---
---
Rachel A.G. Gilman is a writer, a radio producer, and probably the girl wearing the Kinks shirt. Visit her website for more.
---
POP⚡ DUST | Read More Music...

INTERVIEW | Dylan Hyde wants you to sing loud and "Clearly"
Hiatus Kaiyote's "Choose Your Weapon" is soul music for the future
PREMIERE | A Story Told "Feel Bad" but Sound Great
---
Related Articles Around the Web