MUSIC
Say hello to an inclusive generation of rap.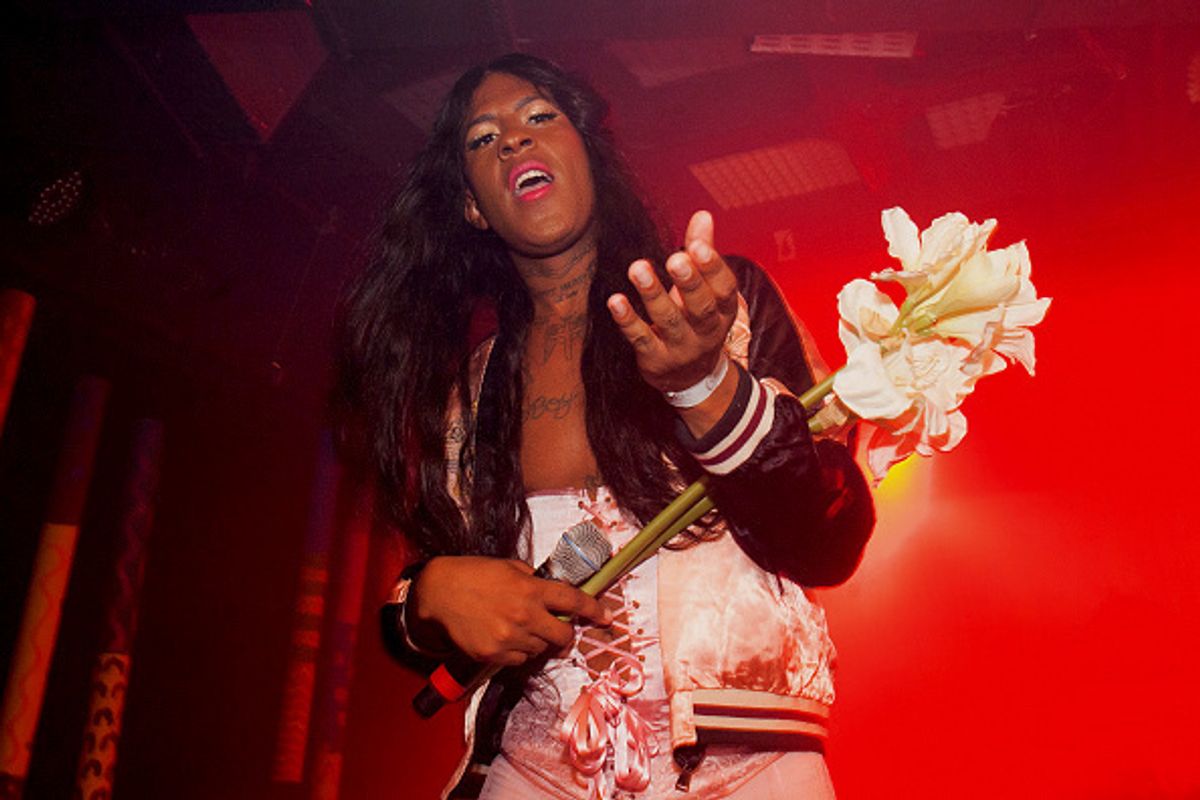 (Photo by Santiago Felipe/Redferns)
Hip-Hop is having a moment.
When Jay-Z dedicates 4:44, his thirteenth album, and arguably one of his best works, to the women in his life, you know Hip-Hop is having a moment. The true takeaway from 4:44 is that Jay-Z has evolved, and it's a nod to the changing tides in rap when Shawn Carter — rap's Frank Lucas — is most concerned with the legacy and continued development of successful, black communities. Releases like Frank Ocean's Blonde and Tyler the Creator's Flower Boy are indicators that mainstream rap and R&B aren't tone-deaf to the current discourses of identity politics. What exactly does this mean for rap? More men in dresses like Young Thug's highly publicized No, My Name is JEFFERY album cover? (Perhaps. Next up, A$AP Rocky in a Raf Simons's shirtdress, please!)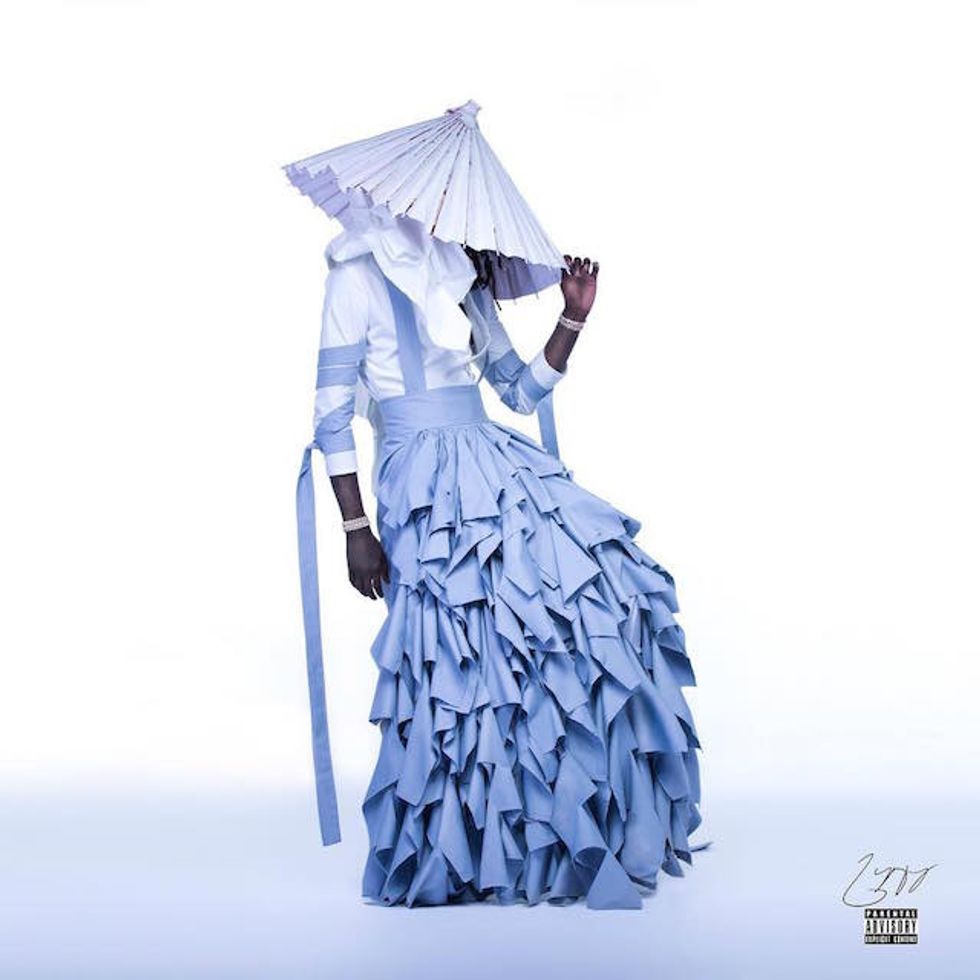 No, My name is JEFFERY album coverCourtesy 300 Entertainment/ATL
In case you didn't realize, big names in Hip-Hop are rapping about other things outside of the hallmarks of braggadocio: jewels, women, cars, and more women; in fact, they're starting to rap about their own fluid sexuality, their rejection of hypermasculinity, and their acceptance of gay and queer figures in their lives. The joys of testosterone-induced gangsta rap are sure to stay afloat in rap's current queer moment, but the time has come for rap to transcend its heteronormative boundaries.
Flower Boy has been credited as Tyler's coming-out album, despite the countless problematic think pieces that suggest Tyler is trolling his own sexuality. Give "Garden Shed" a few repeat listens and any suspicion of the former Odd Future leader clowning his inner desires should dissipate. Besides, artists are allowed to be rude, sarcastic, and unserious right — even if they're queer…those are human qualities anyone can display right? Black men and women can express their fluidity in the taboo arenas of sexuality and gender in music without providing a rainbow disclaimer. And guess what? It's amazing! It's a spectrum of love, humor, and acceptance in a genre that's dominated by straight men and heterosexual rap puns.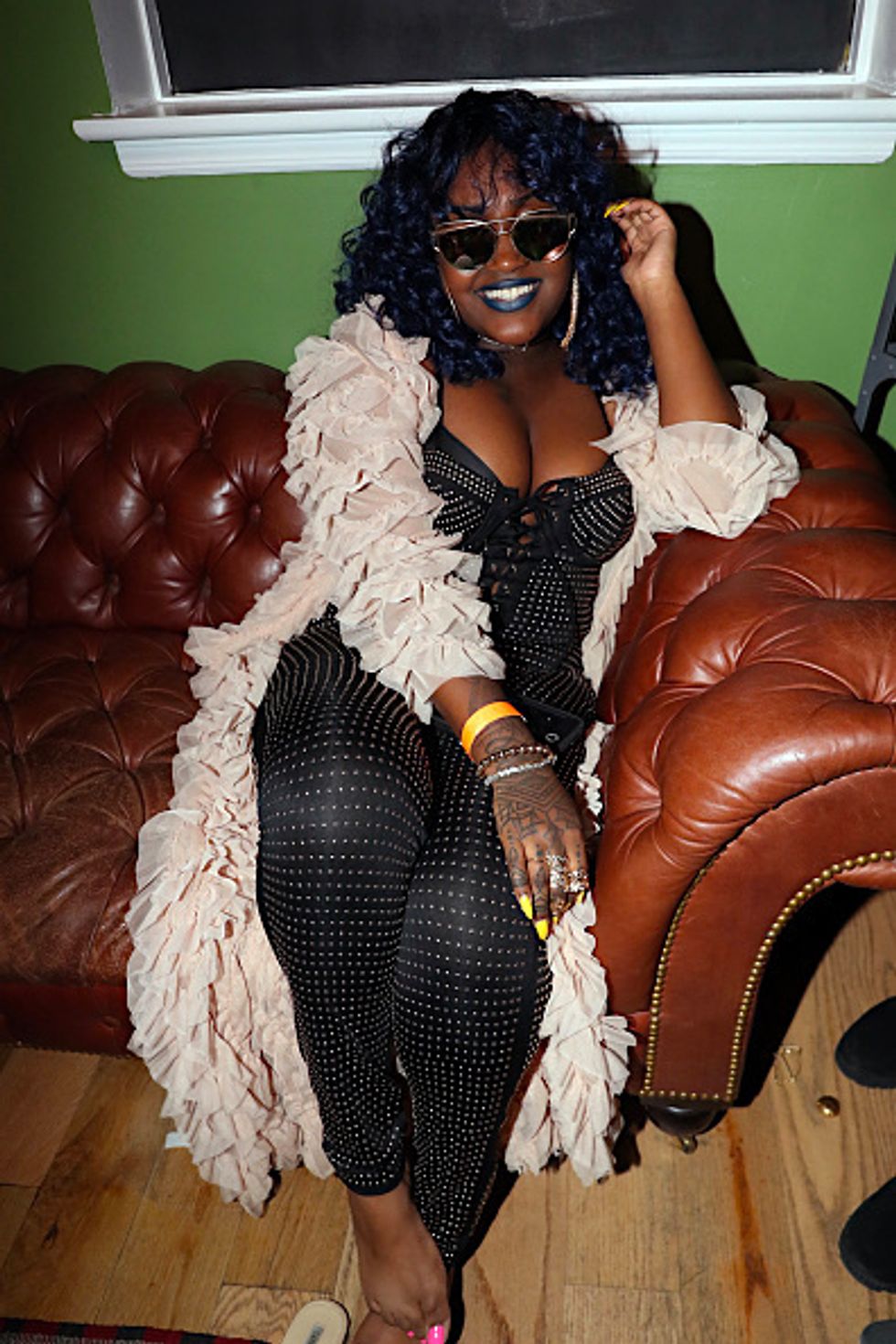 CupcakKe at Nylon Music CelebrationPhoto by Johnny Nunez/WireImage
But let's not forget the rappers who were woke from the beginning, the true MVPs of the queer movement in rap: CupcakKe, Mykki Blanco, Le1f, Princess Nokia, Cakes da Killa, Dai Burger, and Angel Haze. These artists are fearless when talking about their bodies, sexual preferences, and — gasp! — same-sex relationships. These aren't queer rappers, just rappers, exploring where and how they fit into an art form that has historically mocked and rejected their narratives. CupcakKe raps on the aptly titled "LGBT:" "And shout out to the bi's, you ain't gotta pick a side/ And if you in the closet, shorty, you ain't gonna hide." Mykki Blanco's debut album Mykki, is an honest account of her drug use and struggle with mental health in a culture determined to enforce self-imprisonment in identity-shaming closets. And Cakes da Killa's, Hedonism, wastes no time letting you know how he likes it and with whom he likes it.
The thing about legacy is that it's a product for posterity. All the bling, cars, girls, drugs are for the moment — progressing an entire genre of music to accept all bodies and sexualities is something to preserve for the future. (C'mon, even Jay-Z is woke!) Whether it's a moment, a movement, or some experimental phase your parents warned you about, queer narratives are now represented and celebrated in rap, and that's something to brag about.