Frontpage Popular News
Avicii and Rita Ora collaborate on an intoxicating new single and whimsical accompanying music video.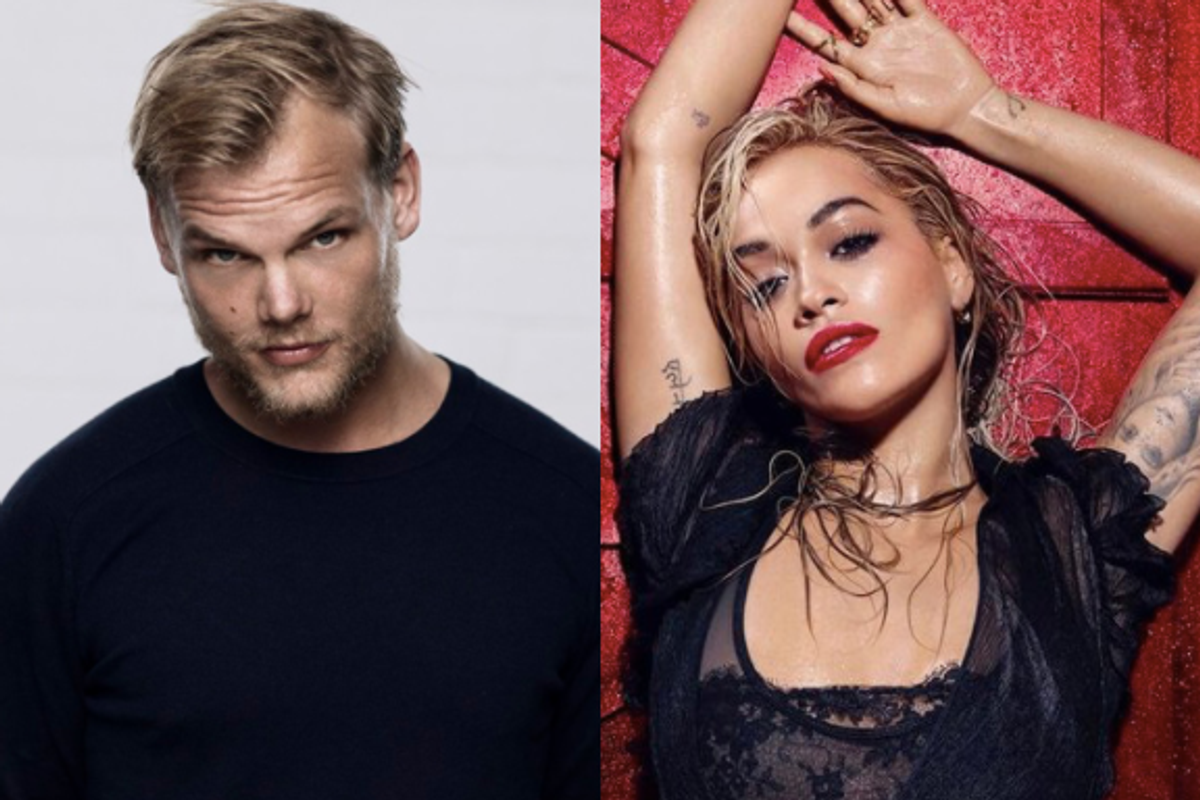 "I can't change you and I won't change I might hate myself tomorrow but I'm on my way tonight. Let's be lonely together," coaxes Rita Ora and Avicii.
Tim Bergling aka Avicii has graced some of the world's largest stages and is even referenced in the Mike Posner song "I Took a Pill in Ibiza." Apparently, Tim is a really cool guy as Posner sings that he took a pill to convince Avicii he was cool; however, Avicii is evidently naturally shy and life on the road was a major transition for him. As he continues to ride his momentum toward stardom, Avicii paired up with Rita Ora bringing us what's bound to be this fall's anthem. Along with their new single "Lonely Together" Canon Blue, Dark0, A Boogie With Da Hoodie, SomeKindaWonderful, The Safes, Sounds of Ceres, and Sisters all released new music recently.
Avicii with Rita Ora | "Lonely Together"
Avicii and Rita Ora are not the first to comment on our generation's tendency to lean away from commitment and relationships. Artists like Lorde, Sam Tsui, and more have all commented on this sensation recently, but I find that "Lonely Together" does this from a totally new perspective that is both optimistic and cynical. While in "Lonely Together" we ultimately accept the fate of letting go of a magical relationship when the night is over, there is tension and resistance in the verses and pre-choruses claiming "I caught the edge of a knife and it hurts just a little. And I know, and I know, and I know, and I know that I can't be your friend." This perfectly captures that dull pain of trying to enjoy something when you know you'll have to let it go so soon. The music video perfectly captures that along with the blissful feeling of being the only two people in the world on nights like that. In the video, a couple frolics through various settings where the world seems to be paused making each other laugh, enjoying themselves, dancing, and more.
Watch "Lonely Together" here.
Best for: Blasting after a successful first Bumble date.

Perfect if you like: Hailee Steinfeld

---
Canon Blue | "Beholden"
Canon Blue released Lasso Yo today through Temporary Residence. My favorite song from the album is the driving song "Beholden". While "Beholden" is musically driving and forceful, the lyrics are vunerable making the song a beautiful juxtaposition. It almost sounds like he's convincing his lover to take a chance on him crooning, "we're naked on the way down."
Listen to "Beholden" here.
Best for: Walking from the train to the bar to meet your date.

Perfect if you like: Animal Collective

---
Dark0 | "Flutter Failure"
London producer Dark0 just released an EP entitled Xenotype via Adult Swim inspired by video games like Need for Speed and Rocket League. From the fluttering and quick pulsating songs you can definitely feel the same sense of accomplishment and freedom you feel when you are slaying at a video game. I think this is especially true for his song "Flutter Failure" which not only includes the exhilarating soundtrack to success but also includes sections of struggle making the track truly dymanic.
Listen to "Flutter Failure" here.
Best for: Dancing the night away at a house party.

Perfect if you like: deadmau5

---
A Boogie Wit Da Hoodie | "Drowning"
This week we saw A Boogie Wit Da Hoodie take a major step forward. Beyond his skill for rhyme and rap, A Boogie Wit Da Hoodie excels at telling a story in "Drowning." While the song can be interpreted a number of ways, I connect to the theme in the song that money isn't everything. In a boastful manner ABWDH lists off his most prized possessions, but contradicts himself by telling listeners he's drowning suggesting that with affluence and fame come major responsibilities and consequences.
Listen to "Drowning" here.
Best for: Reflecting on your commute home from work Thursday night.

Perfect if you like: Kendrick Lamar

---
SomeKindaWonderful | "Lion"

SomeKindaWonderful returns with "Lion" after the hit "Reverse." "Lion" following three years after "Reverse" is in ways a more intuitive track. "Lion" hits home with the simple but all-too-relatable hook "I can't let this go." While the lyrics bring meaning to the song, the percussive track speaks for itself. I feel that the two components could stand alone, yet are stronger together.
Listen to "Lion" here.
Best for: Making the long walk cross town.

Perfect if you like: Ed Sheeran

---
The Safes | "Hometown"

The Safes' new song "Hometown" was an absolute pleasure to listen to. Almost as much of a pleasure as watching the animated music video. The song perfectly captures the simple nostalgia of a hometown down to the attitude of the song and makes me think of the alternative culture of my generation's childhood. Something I noticed right away were the jolting drum fills that added to said attitude. Though certainly alternative with a taste of punk the powerful simplicity of their music reminds me of The Beatles.
Watch to "Hometown" here.
Best for: A train ride upstate.

Perfect if you like: The Beatles
---
Sound of Ceres | "The Twin"

Sound of Ceres recently released The Twin. Possibly predictable, but I stand firm in it, my favorite song from the album is the title song. Karen Hover's ghostly vocals float over the minimal but growing orchestration of Ryan Hover's track, Derrick Bozick, Jacob Graham and Ben Phelan's individually unique synth work, and Derrick's guitar work. I think having so many electronic elements allowed Sound of Ceres to hone into every little detail and sound they could use to tell the story and the result is entrancing.
Listen to "The Twin" here.
Best for: The late night trek home after a night out (with McDonalds fries.)

Perfect if you like: The XX
---
SISTERS | "Scene Here"
SISTERS' new song is "groovy af" for lack of better words. Between the hard hitting lead vocals and the effervescent backing vocals, the track could stand alone there, but with the upbeat percussion and the major uplifting synth line, the song is really a pick me up that you can't help but smile while listening to.
Listen to to "Scene Here" here.
Best for: Cleaning your apartment and being happy about it.

Perfect if you like: Father John Misty
---
Anie Delgado is a contributor to Popdust and is an actress and musician based in NYC. Follow her on Instagram and Twitter @anie_delgado and on Facebook and check out her music on Spotify.
---
POP⚡ DUST | Read More...
POPDUST PRESENTS | Boy Radio reminds us what love sounds like
LIVE | GGOOLLDD played a luminous first show at The Mercury Lounge
Rising star Caleb Hawley released his LP and it's a must-listen
---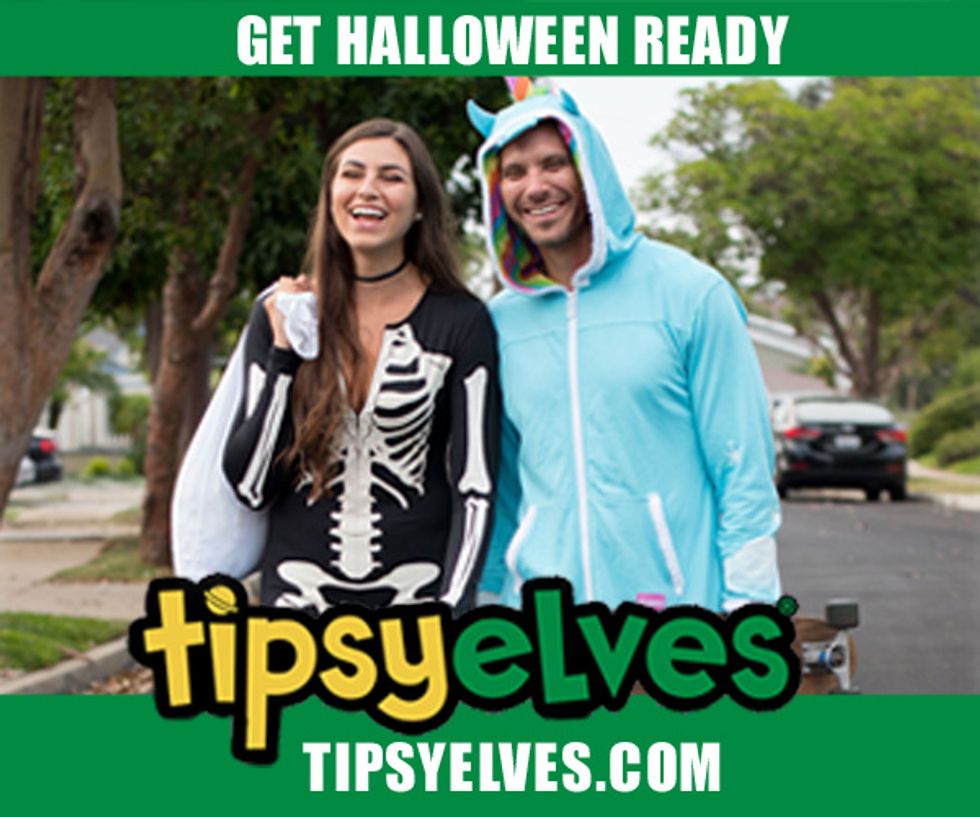 Get Ready for Halloween!! Find Your Costumes at TIPSY ELVES!
---