Frontpage Popular News
POPDUST PICKS | Miley plus 8 more hot artists... "Younger Now" is powerful and dynamic. It's a great week for music.
www.youtube.com
Miley Cyrus tells an ex-situationship to try and actually "love someone" and I am here for it.
It's an incredible week for new releases mainly because I forgot that Younger Now came out today and was reminded via Instagram and it's everything I hoped it would be. In addition to Miley's killer new album, artists within every genre dropped solid new songs today and I'm here to give you the best of the best including: Whissell, Billy Cullum, Harlee, Melanie Martinez, Dalton Rapattoni, Jordan Klassen, Fort Vine, and Eighty Ninety.

---
Miley Cyrus | "Love Someone"
I can already tell that this album will warrant a new favorite song every time I listen, but from the get-go, "Love Someone" really spoke to me. Miley Cyrus perfectly captures the essence of being at your wits end with you lover. That feeling like you're talking to a wall and putting in so much effort to get nothing in return. That moment when all of your doubts in self disapparate and you realize that the real problem is that your lover fails to love. Plain and simple, Miley brings that conversation to the forefront with just the right complexity in the track to support the story. Another major highlight on Younger Now is "Rainbowland", a collaboration between Miley and Dolly Parton featuring an adorable peak into one of the voicemails Dolly left Miley while they were working on the song.
Listen to "Love Someone" here:
Best for: Shaking off that lingering situationship.

Perfect if you like: well... Miley Cyrus
---
Whissell | "All Shook Up"
Nashville songstress Whissell just dropped a cover of "All Shook Up," by the King himself. Noted as one of Whissell's biggest inspirations, it was just a matter of time before Whissell covered him. Though the cover follows quintessential swing of the original song, Whissell interpreted the song in a powerful way using driving guitar and fierce vocals to create a song that you could both strut down the street to and also dance around in your room to after the perfect first date. One of my other favorite songs by Whissell is her recent single "Living Now."
Listen to "All Shook Up" here:
[3UZ0081506837186]Chuck David Willis
Best for: Errand running on Sunday-funday.
Perfect if you like: Florence and The Machine
---
Billy Cullum | "Hands Are Gonna Fall"
Billy Cullum returns with an infectious single that perfectly captures that magnetic feeling of being drawn to someone more and more throughout the night. The slinky electronic trap in combination with Billy's silky voice and enticing lyrics draws you in more and more as the track progresses.
Listen to "Hands Are Gonna Fall" here:
[464E5P1506837186]
Best for: The soundtrack to your first date with Mr. Tinder this weekend.
Perfect if you like: Zayn
---
Harlee | "Holding On"
Harlee, a new signing to Steve Madden's music label 5Towns, is a fiery powerhouse in her single "Holding On." The song is self-confrontational and so relatable to anyone who has ever stayed in a relationship too long. It puts into perspective that resistance to ending something that maybe isn't the best for the sake of protecting yourself from the pain of something once good ending.
Listen to "Holding On" here
Best for: Errand running on Sunday-funday.
Perfect if you like: Florence and The Machine
---
Dalton Rapattoni | "Signs"
Former American Idol contestant Dalton Rapattoni recently dropped his newest album and it's an alternative lover's paradise. The song "Signs" is a a mature step from his last project.
Listen to "Signs" here:
Best for: Blasting on your commute.
Perfect if you like: All Time Low
---

Melanie Martinez | "Mad Hatter"
Melanie Martinez took music and visuals to a whole new level with her album just recently releasing the final of thirteen visuals for the album all self written and directed. This video is chilling and insane that Melanie thought of all of these powerful images herself. Though the song stands alone unique and catchy at the same time, the music video definitely enhances the experience and gives us a peak into Melanie's vivid imagination.
Watch "Mad Hatter" here:
Best for: getting through hump day
Perfect if you like: Lady Gaga
---
Jordan Klassen | "Sylvia Plath Girl"
The vibes are especially great on Jordan Klassen's newest album Big Intruder. The jam is very subtle but driving and the lyrics are incredibly specific reminding you of a "Sylvia Plath Girl" you know and love.
Listen to "Sylvia Plath Girl" here:
Best for:
a quiet morning with coffee
Perfect if you like:
Kurt Vile
---
Fort Vine | "Key To Love"
Fort Vine's recent single "Key To Love" was featured recently in an add on Apple's Instagram page, but that's no coincidence. Apple has a history of having great taste in music and this is no exception. The vocal line soars over the percussive instrumentation and the chant like background vocals make this a truly unique song that taps into that visceral part of the human spirit. If this doesn't make you want to dance I don't know what will.
Listen to "Key to Love" here:
Best for: taking a walk in nature.
Perfect if you like: Grizzly Bear
---
Eighty Ninety | "Your Favorite Song"
The first thing I noticed about this song is how incredible the vocals are. The song is nostalgic of a past relationship in the best way. The lyrics perfectly captures the beautiful memories of a love fizzled out. The live instrumentation and the subtle electronic elements create a lovely juxtaposition.
Listen to "Your Favorite Song" here:
Best for: A fresh start Sunday morning
Perfect if you like: Coldplay
---
Anie Delgado is a contributor to Popdust and is an actress and musician based in NYC. Follow her on Instagram and Twitter @anie_delgado and on Facebook and check out her music on Spotify.
---
POP⚡ DUST | Read More...

RELEASE RADAR | Niall Horan is back with his new single "Too Much To Ask"
Rising star Caleb Hawley released his LP and it's a must-listen
LIVE | GGOOLLDD played a luminous first show at The Mercury Lounge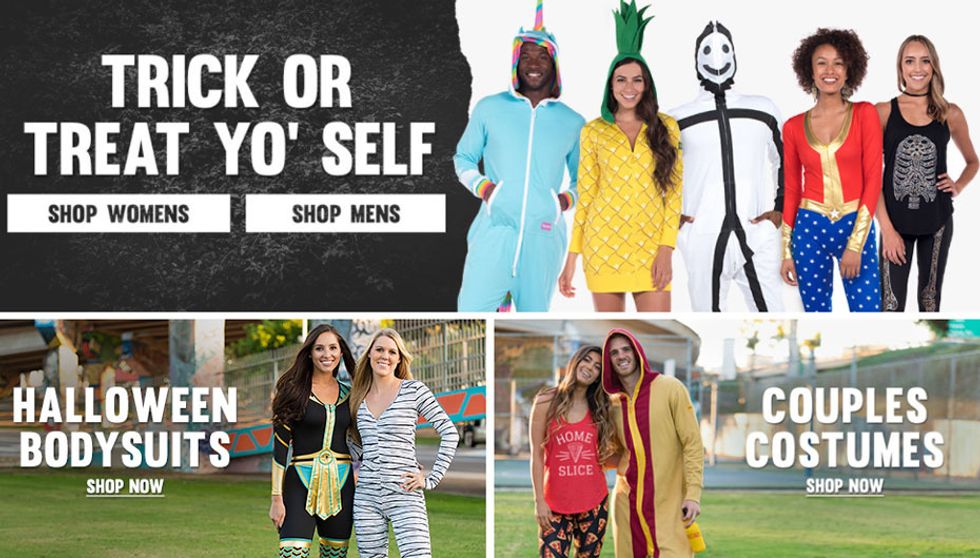 Get Ready for Halloween!! Find your costumes at TIPSY ELVES
---
From Your Site Articles
Related Articles Around the Web