Jerry Lewis passed this weekend at his home in Las Vegas, Nevada. Regarded as one of the most influential comics of all times this week we celebrate his life. Lewis was born in Newark, New Jersey to a family of entertainers. His father a vaudeville performer and his mother a pianist, it was no surprise when Lewis dropped out of high school to become a performer. Let's take a look at his most memorable moments.
The Martin and Lewis Show on NBC
Lewis and Martin on The Martin and Lewis Show
In 1946, Jerry Lewis partnered with straight man Dean Martin to create The Martin and Lewis Comedy Team which frequented nightclubs. The duo quickly rose to national prominence and secured a television spot on NBC in The Martin and Lewis Show.
My Friend Irma (Goes West)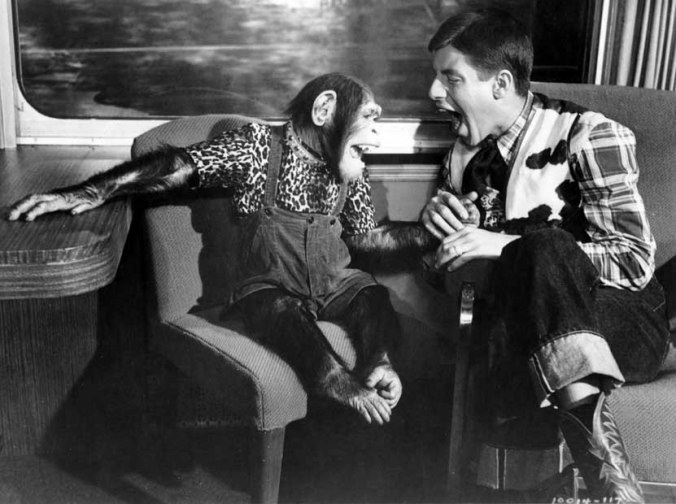 Jerry Lewis in My Friend Irma Goes West (1950)
Journeys In Darkness and Light
Lewis' film career began with his role as ensemble player Seymour in My Friend Irma in 1949 which was quickly reprised for a sequel My Friend Irma Goes West the next year.
At War with The Army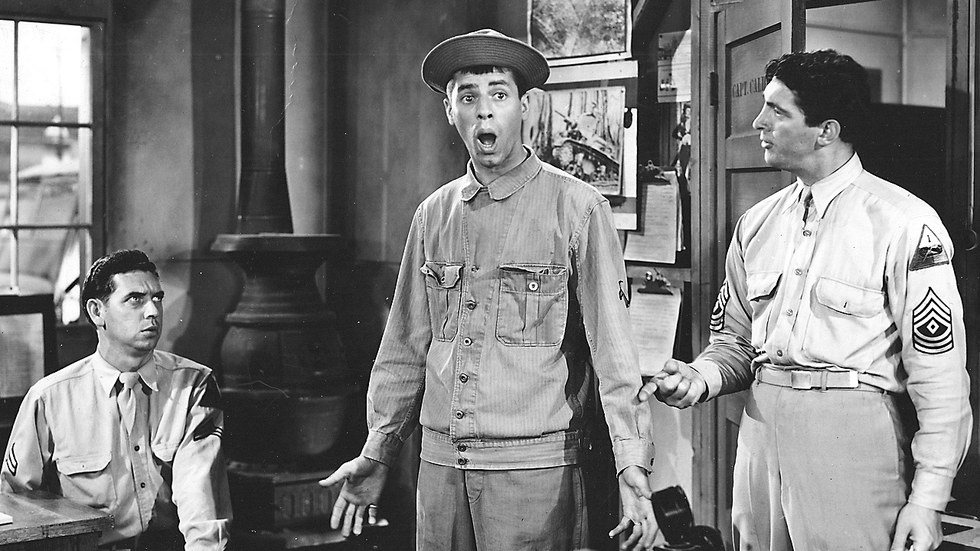 Lewis in At War with The Army
Lewis and Martin starred in their first film At War With the Army in 1950 which was the beginnings of a long career of their comic team leading the Hollywood film business for the next decade. The film follows Pfc. Alvin Korwin (Lewis), a low ranking army official, and his trials and tribulations in an army training camp.
That's My Boy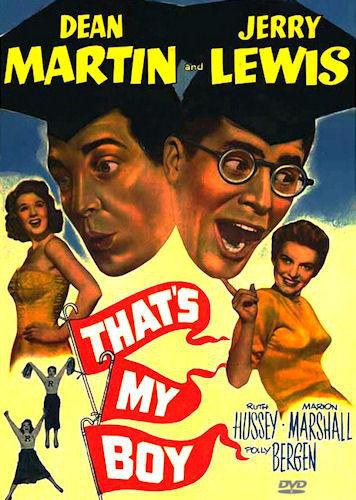 The movie poster for That's My Boy
Their next big film was in 1951, entitled That's My Boy where Lewis played the nerdy son of a college football legend who makes the football team out of family name hilariousness ensues maintaining Lewis' title of king of physical comedy for the time.
Hollywood or Bust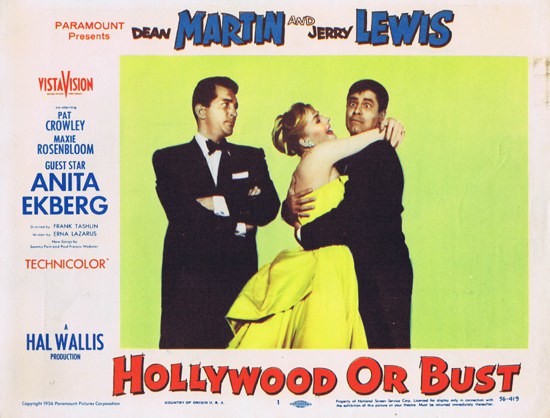 Martin and Lewis' last film together (1956)
The duo's sixteen film streak all produced by Hall B. Wallis ended with Hollywood or Bust in 1956 a decade after the duo first became prominent in the variety show scene. Their partnership ended due to Martin's roles in the films seeming to shrink in significance causing strain on their partnership.
Jerry Lewis Just Sings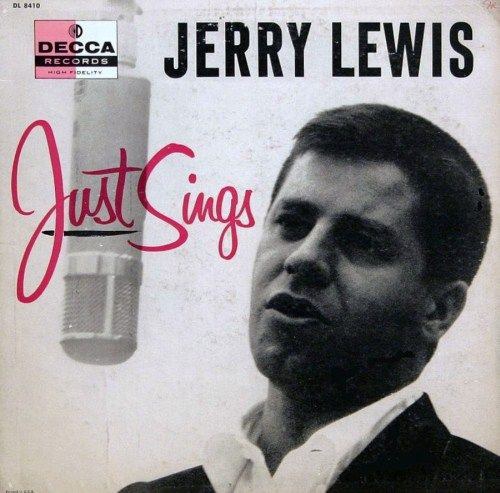 Following his separation with Martin, Lewis allegedly felt directionless, but by chance, was asked to perform in Vegas in place of Judy Garland who was ill. Lewis didn't consider himself a singer anymore, the last time he sang on stage being at five, but he gave it a go and charmed the crowd. His wife insisted he record the songs on a single which caught Capitol Records' attention who produced his full album Jerry Lewis Just Sings.
The Delicate Delinquent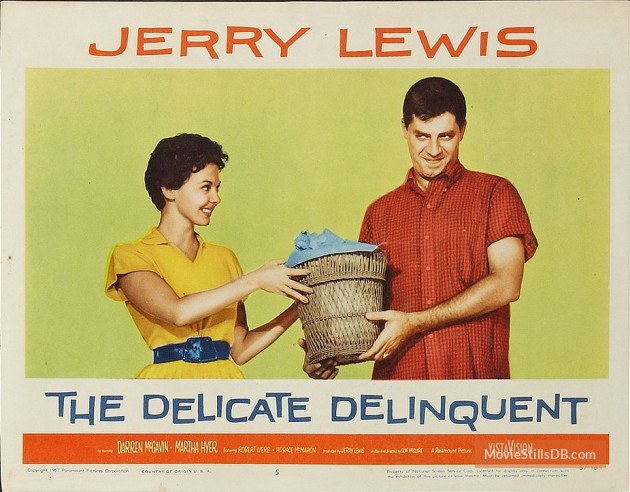 Movie Poster for The Delicate Delinquent
Jerry Lewis continued to perform many live shows both on stage and on television over the next few years and soon later starred in The Delicate Delinquent , his first film since leaving Martin proving himself to be a prominent solo comic for good.
The Bellboy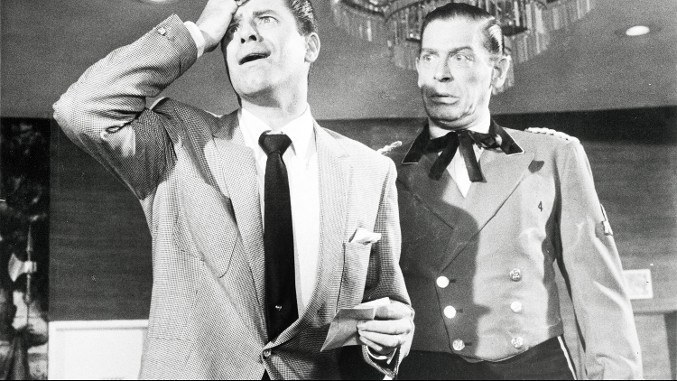 Still from The Bellboy
Lewis concluded his contract with producer Hall B. Wallis in 1960 and promptly signed an agreement with Paramount under his own production company Jerry Lewis Productions. The first film out of the contract was a low-budget comedy called The Bellboy where Lewis plays a mute bellboy who is friendly and well-regarded but clumsy and mistake-ridden. Lewis shot the film during the day and performed at the Fontainebleu by night to make the film possible. Paramount withdrew funding because they were not a fan of having a "silent movie" on their roster. Lewis ended up funding it himself.
The Jerry Lewis Show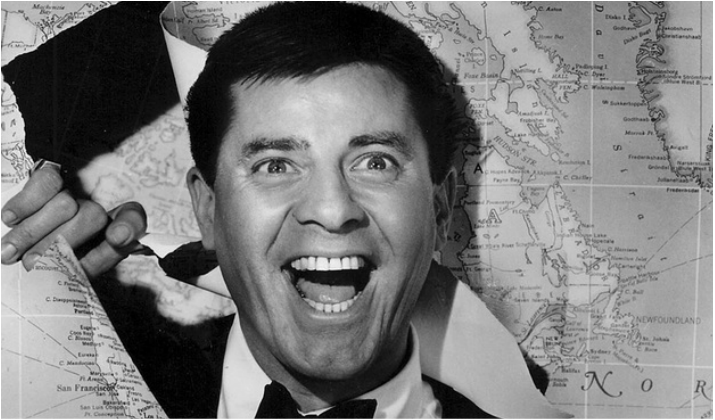 Lewis on The Jerry Lewis Show
Lewis was granted his own show first on ABC (1963) then on NBC (1967) throughout his solo film producing career.
The Family Jewels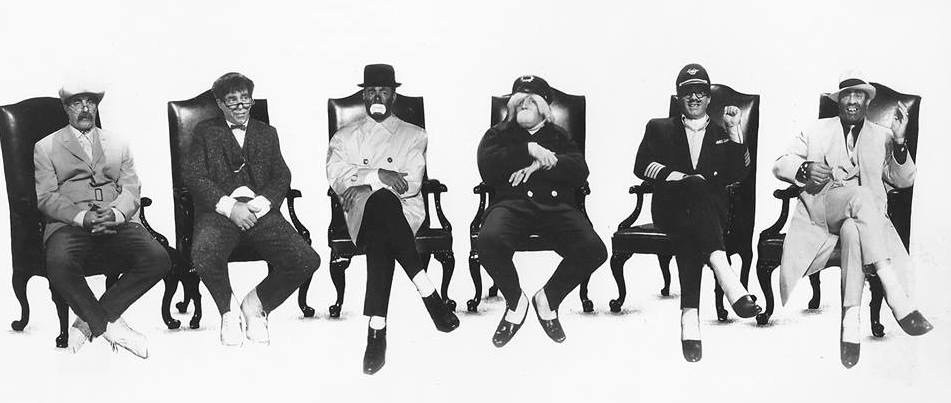 Jerry Lewis' seven characters in The Family Jewels
Lewis co-wrote, directed, and starred in The Family Jewels in 1965 where he played the six uncles of an heiress and also her body guard. The film showcased what a talent Lewis was; however, the following year Paramount decided they had no market for Lewis' films anymore, causing Lewis to take his talent to Columbia Pictures instead.
The King of Comedy
Lewis took an eleven year hiatus from film but reemerged in 1981 in his self-directed film Hardly Working. Shortly after, he starred in one of Martin Scorsese's earlier feature films The King of Comedy with Robert De Niro.
Damn Yankees and Broadway
Lewis replaced the devil character in Damn Yankees when it was on Broadway as his Broadway debut.
Activism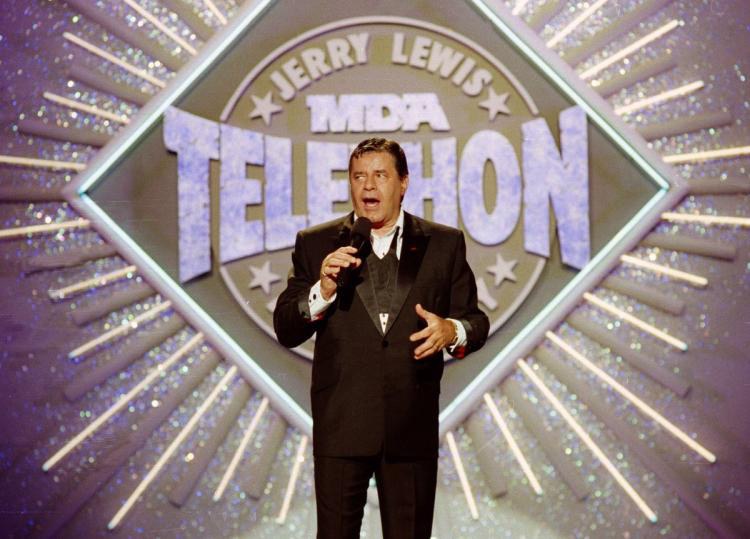 Lewis hosting a telethon for MDA
Jerry Lewis was a well known activist and humanitarian throughout his entire career. His most prominent cause was working as the chairman and spokesman of The Muscular Dystrophy Association. For forty four years, Lewis hosted a MDA telethon every Labor Day weekend to aid the cause.
Jerry's House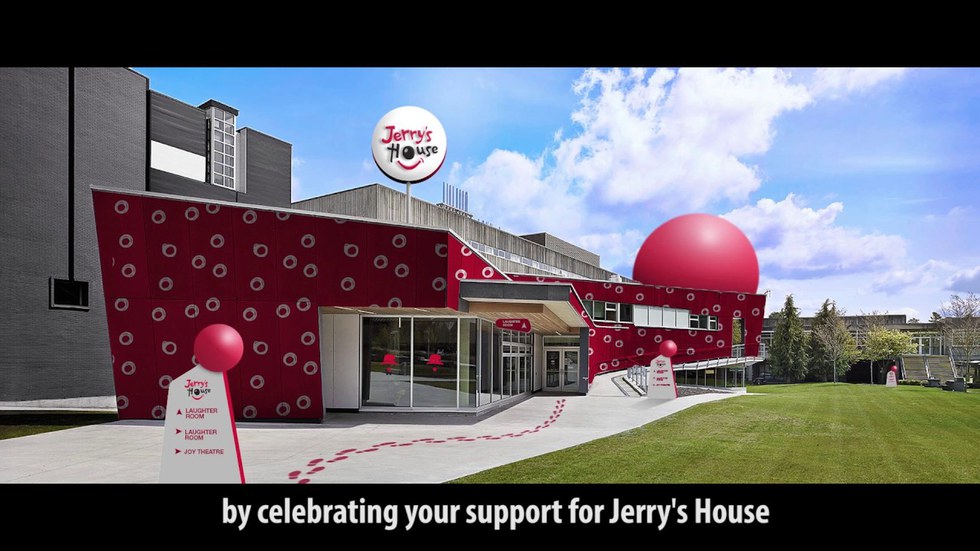 Jerry's House plans for Melbourne, Australia
In partnership with seven year old Lochie Graham, Jerry Lewis helped found Jerry's House, a place for traumatized children furthering his efforts as a humanitarian.
Jean Hersholt Humanitarian Award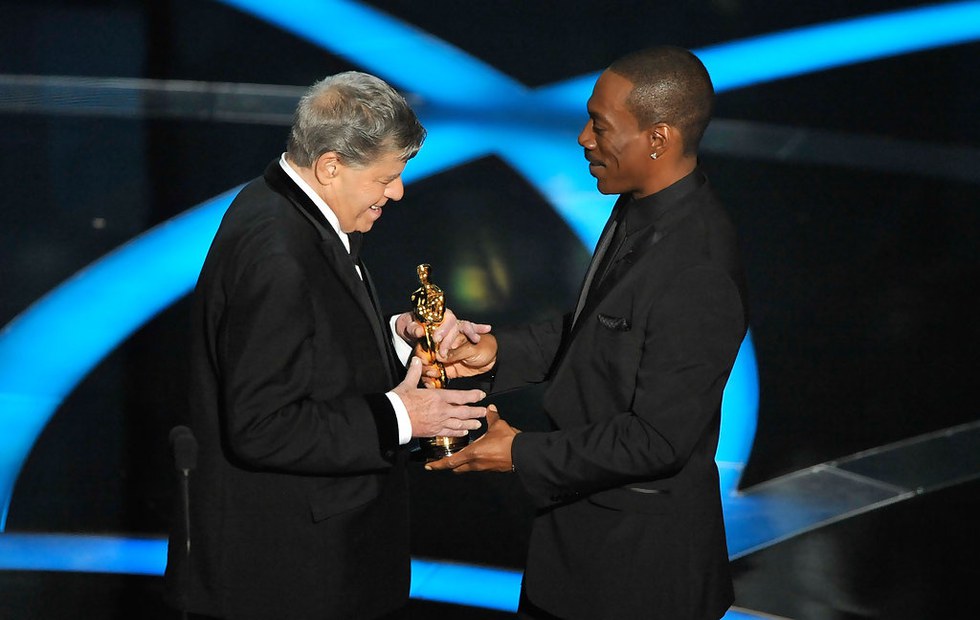 Eddie Murphy presents Lewis with the honor at the 81st Academy Awards.
Lewis accepting the honor at the 81st Academy Awards.
Jerry Lewis passing

Lewis passed in his Las Vegas home this Sunday, August 20th. We will always remember his legacy.
---
Anie Delgado is a contributor to Popdust and is an actress and musician based in NYC. Follow her on Instagram and Twitter @anie_delgado and on Facebook and check out her music on Spotify.