Rising Star
MUSIC | The frontman of indie pop's most orchestral group opens up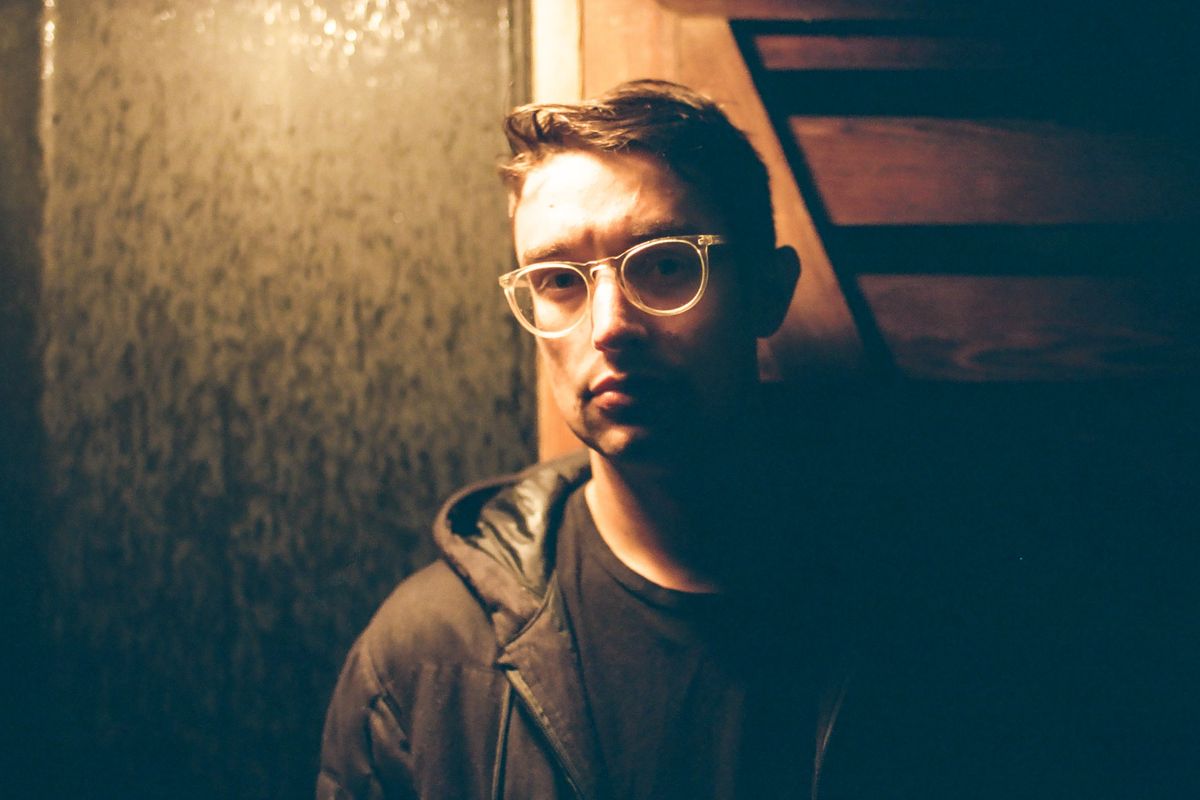 When you think of a Brooklyn band, large orchestral sounds aren't exactly the first thing that comes to mind.
Far from the mold of the indie rock bands that are thriving in the borough, Brooklyn's own San Fermin is a genre-defying, ever-evolving troupe.The chamber pop band––as of now comprised of lead vocalists Charlene Kaye and Allen Tate, trumpet player John Brandon, saxophonist Stephen Chen, violinist Rebekah Durham, drummer Michael Hanf, and guitarists Tyler McDiarmid and Aki Ishiguro and composer Ellis Ludwig-Leone––is known for their enormous, emotive sound, one they've been honing since their first record.
Their latest release, Belong, is perhaps their most cohesive, using the sounds of their sometimes cacophonous debut record and fine-tuning them into an all-encompassing barrage. The band continues to stick to their guns, and to the creation of the powerful walls of sound that they have become known for. With their specific blend of indie rock and classical influences, bolstered forward by powerful lyricism, this group has made a name for themselves––and has stood far apart from your cookie-cutter "Brooklyn band." The band is set to play Lollapalooza tomorrow.
We spoke to Ludwig-Leone about the band's growth, the new record's sense of belonging, and what's next.
---
I want to ask you about the show at Brooklyn Steel; that was your biggest hometown date yet. How did you feel about the atmosphere?

It was great! It was probably a month into our tour, maybe a little bit more, typically the period of time where you start to feel kind of tired. It was actually a really energizing show, and it's cool to me when we haven't done New York for a while and then we come back, especially at Brooklyn Steel which was a new venue. It actually just opened, and I didn't even know that, so them calling us to perform was even greater.
And you guys did a few European tour dates before that, no?Can you tell me about the European run you like. Well he just said that.
We did like five cities there; London, Dublin, Amsterdam, Berlin and Paris, which are sort of the tentpole of major European cities, so we had to be really good. For us, it's just because I like getting people that are out of it. It's a fun thing. It's also kind of nice to go and get a little time to see the city.
Can you tell me about the current lineup? I've been following you guys for a while and noticed you've been through quite a few changes.
For the past couple of years, it's been the same group. The most noticeable change I guess was our vocalist, Charlene [Kaye]. She's got the best order, so it's been a really a pretty stable touring thing for a while now which is nice, because when you equate the ratios you start to really have a of sense for what it's going to do on stage, especially since we're already a really big band. I don't have anything to predict as far as the future, but I think our lifestyle has really helped the band grow.
I remember seeing you guys live for the first time at SXSW. You have a remarkable energy.
Thank you! Yeah...SXSW is always a crazy experience, but the most rewarding shows can happen down there, too.I remember it being pretty fun. They all kind of blur together a little bit, after seven or eight shows right a couple days of each other. I remember having fun, though.
[rebelmouse-proxy-image https://media.rbl.ms/image?u=%2Fimages%2Fuploads%2Fgallery%2FSF_group_brick_web_res.jpg&ho=http%3A%2F%2Fshorefire.com&s=138&h=467847c00ffde875713e815dd4001fcf800e5d05672a05b1647f4ad8a163ef4d&size=980x&c=479570846 image-library="0" caption="" pin_description="" crop_info="%7B%22image%22%3A%20%22https%3A//media.rbl.ms/image%3Fu%3D%252Fimages%252Fuploads%252Fgallery%252FSF_group_brick_web_res.jpg%26ho%3Dhttp%253A%252F%252Fshorefire.com%26s%3D138%26h%3D467847c00ffde875713e815dd4001fcf800e5d05672a05b1647f4ad8a163ef4d%26size%3D980x%26c%3D479570846%22%7D" expand=1 photo_credit="Denny Renshaw"]Denny Renshaw
How do you feel about Belong now that it's been out for a while.
I wanted to write a record that sounds like our live show. I really thought that was some part of what I was aiming for. It's always a good time when you've been touring on the record for a couple of months and you're not sick it, and that's where I think we're at.
What's your favorite song from the record to play live?
It's pretty fun to play "Happiness Will Ruin This Place", which is the last song on the record. It's keyboard-driven, which is kind of nice for me, and then it builds into this kind of crazy break down where it's sort of the loudest point in the show, and we kind of walk offstage and it feels so cathartic.
How does this album compare to your past two?
I'd say that the first record was almost a little bit more like a landscape in that we sort of have this like kind of really broad power. And then Jackrabbit was a little bit more aggressive and I think that was like some of the changes. I've been going through my life at that time––leaving home and touring and seeing the world––but I didn't really know much about it before. Belong is more of a settled record. I think it's warmer, I think it's a little bit less kind of panic.
So would you say it's more structured?
I think it's more it's more focused on songwriting.I don't know whether the records were kind of low on ebb and flow, and how it all goes into those great things. Some songs are really kind of like half songs. The goal with this record was to create songs that we enjoyed playing live and that flowed into each other.
Are you working on anything else? I remember you were working on a ballet.
I've got some other projects that are kind of happening right now and I'm just kind of waiting for inspiration to strike I guess. I've actually done several ballets now, and it's been a really nice experience creating the music because you're leaving room for dance, so it really changes your mindset as you're setting the stage for lyrics or music. It's very different.
You guys are based in Brooklyn; would you say you're at all influenced by the rock scene that's thriving there right now?
There are so many good musicians here that when I was putting this band together, I think people who lived nearby and were Brooklyn musicians were an influence. In terms of paying attention to what bands are from Brooklyn or not, I think that kind of sense of like a locality is a little bit diminished, specially now with the Internet and all of that.
Last question: why name your latest record Belong? Aside from the title track, that is.
The idea of belonging is something that the record explore; it's about finding a place where you can feel at rest, which is hard for me often as a person. I know this idea of connecting with people and the way my mind works...I feel like I'm picking up on something. A lot of the songs deal with a feeling of closeness and distance that you can you can feel sometimes simultaneously. Often, my songs are about the emotional world and the real world colliding, and I think it's a problematic idea, but the thing is you go on somewhere. It's about always kind of always looking for it. We're all just looking for a place to belong.
---
Follow San Fermin on Facebook, Twitter, and Instagram. Stream Belong below.
---
E.R. Pulgar is a music writer, poet, image-maker, and once cried reading Virginia Woolf. Follow him on Twitter.
---

READ MORE ABOUT MUSIC...
INTERVIEW | ICONA POP are still iconic
INTERVIEW | Ratboys talk latest album
LIVE | The Church of Frank Ocean comes to NYC
---