MUSIC
MUSIC | Her music might be all happiness and "Honey Whiskey," but the pop artist has a deeper message fueling her creativity
Pop musician Satica has described her first solo single, "Honey Whiskey," as "the electricity of reckless euphoria."
However, there is much more to Satica than sexy songs and catchy beats. While she is preparing to debut her first solo project, she has been working on music and writing songs for years. Much of this has been influenced not only by her life, but also by the struggles of her parents, who are emigrants to the United States from Cambodia. This diverse range of influences has helped to shape Satica as a new name in pop to look out for.
The song might be classified as "electronic" on SoundCloud, but it's a blend of genres, mixing the intimacy of many R&B lyrics, the sugary vocals of pop, and a story of a reckless one-night love affair usually found in hip-hop. Satica's ability to blend the three into something unique makes it worth a listen alone.
After the release of "Honey Whiskey," Satica chatted with Popdust via email about her journey to becoming a musician, the importance of immigrant stories in creating art, and why her music shines through in the cloud of pop singles being released today.
---
How did you find yourself interested in writing and recording music?
I've always loved music and I was definitely one of those hairbrush singers when I was a kid. When I was about 11/12 there were a lot of changes going on in my life that I felt needed an outlet, so I starting writing about everything. I used to write a bunch of poems but then I picked up the guitar and wrote my first song. I've been doing it ever since. I used to upload my cheesy originals on Youtube back then and I had a mutual friend that was really into producing that hit me up to start recording. I was probably 17 at the time and was super stoked because I've always wanted to do some studio work but didn't have the means or resources to do so prior to that. I've learned and grown a lot in between then and now but i've been writing/recording ever since.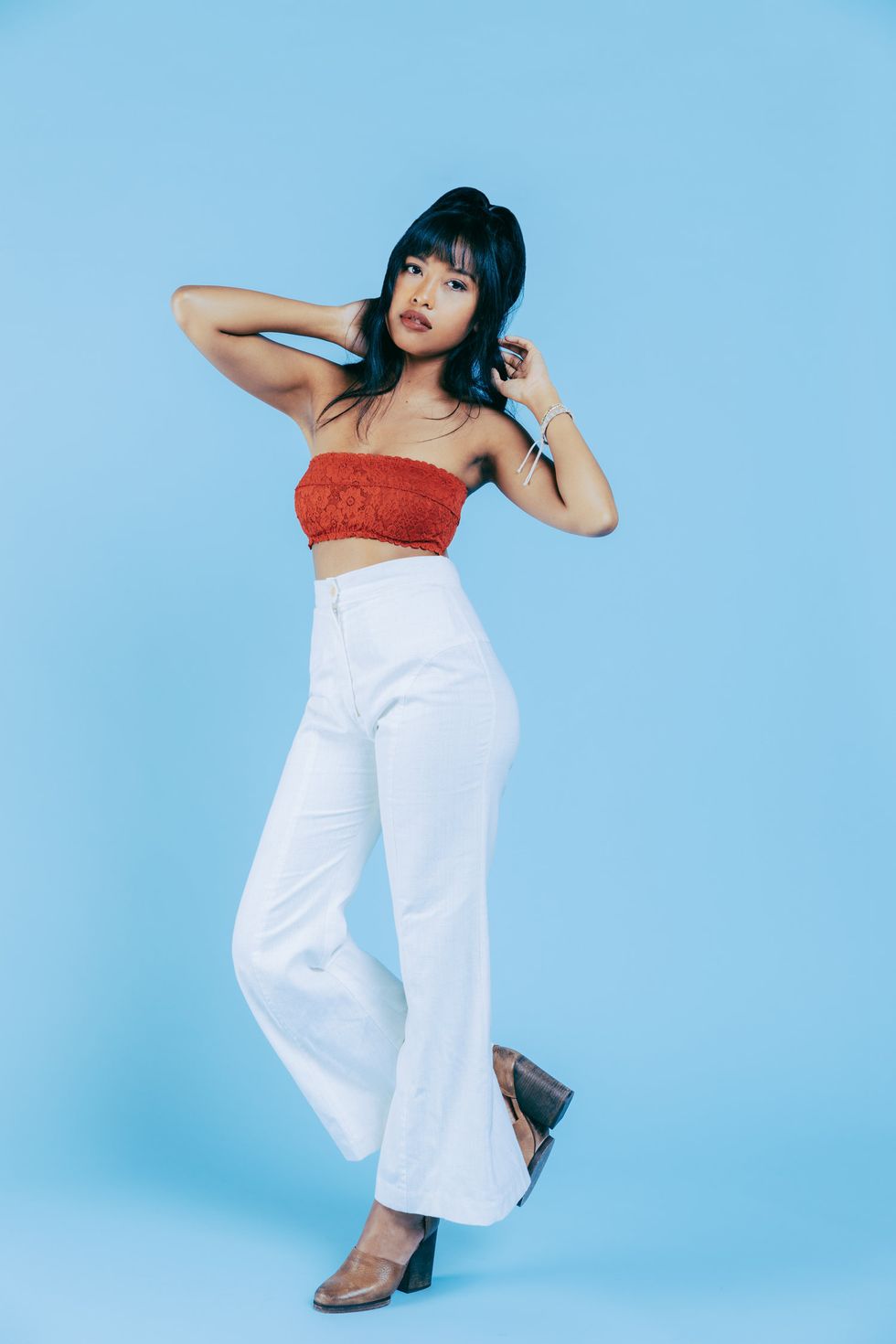 Fancy PR
Your parents are Cambodian refugees who emigrated to the United States. In our current political climate where there is a lot of conversation revolving around immigration, what role do you think music can play in that narrative?

Music is a universal language and musicians come from all different countries, backgrounds, ethnicities, culture, religion, etc. I can't even imagine the effect it would have on our music if we didn't have the beauty that comes from diversity . I don't think many people in our country realize how immigration affects some of their favorite musicians in a very personal manner. If a singer or musician decides that they would like to take on a role that speaks out on an issue or even provide art for healing, I think that's amazing and has potential to make an even larger dent on the way that culture thinks about music and political policy. The role that musicians and their music play in this narrative is that of an influencer, introducing new perspectives and modalities of thought. Whether the listener agrees on what the artists believes is irrelevant, but at least it's an opportunity to offer a different perspective on the world. It can be a resource for individuals to expand their way of thinking and provide insight. One of the advantages of having an outlet like music is that it can be very emotional in which the audience can listen, empathize, and understand your stance. One of the more frustrating things as a musician that I've come across, is deciding to speak out on a political or controversial issue, and getting backlash or comments like, "stick to music" or "I used to like really like you...". I hear things like that all the time with other artists as well and it's super fucking annoying because the audacity to tell someone they shouldn't have a voice because they make music is bullshit. I, along with other musicians are people too, we have thoughts, values, and feelings outside of music that we are allowed to express in our way just like everyone else in this country.
Let's talk about your latest single, "Honey Whiskey." Why did you choose this song as your solo debut?
After being a developing artist for years, this was probably one of the first songs that I created that I felt truly embodied the sound I was trying to go for. Everything about the structure/melody felt right when I wrote it and it was very liberating as a female artist to write something that is sexual but more importantly unapologetically sensual. As a new artist, it is so critical to choose the right first debut single because it is the first piece of work you are offering to the world. "Honey Whiskey" just felt right.
You produced the track with AOBeats. What do you enjoy about working together?

I hadn't even met him in person at the time and worked on the song with another dope producer/engineer named RD. I was already planning to do a release through Moving Castle and sent the stems over to AO and he nailed the production. After, I finally met him in person and he was super cool/talented. I enjoyed working with him because he made me feel very comfortable as an artist. He is very open to ideas, very easy to work with, and we get along really well. He's a really good friend of mine now, so we are at a point where we are comfortable enough to challenge each other musically and also have fun at the same time. It's super dope and i'm so lucky to have my team.
You've previously worked to record with other artists. Why did you decide to work on solo material and how has that process differed?
Working on solo material has always been the bigger goal for me. Doing collaborations are fun and I do like the way it challenges me to be a better writer because I am writing for someone else, but at the same time, it never felt 100% me. I decided to work on solo material because there are personal things that I need to express and sounds that I want to explore that I feel I can only do through my solo work. With solo material I have much more freedom because at the end of the day, it is ultimately for me and my project. So the process differs from me having to get the approval of my work from someone else, to me having the final say in the direction.
There's a lot of music out there today. What do you think is unique about your sound and its influences?
I think what makes my music unique is that no one will ever have the same experiences that I've had. Everything that I grew up listening to has had some sort of influence on my sound and writing. I've listened to an odd variety of music throughout the years and I try to draw those different phases in my life into different parts of my songs. The way I choose to tell these stories are unique as well. Everybody has their own writing style, for me, I like creating my story by being more visual and paint the picture through my words. As a writer, I have the ability and flexibility to change the way the song feels through my words and melodic choices. I didn't have any sort of formal training growing up, because of that, I focused a lot on my tone and how I wanted the sound to feel like to the listener. The quality of my voice has gotten a lot of slight comparisons to other people, but it still sounds different, it sounds like me. That's really important. No one will ever have my voice, no one will ever have my experiences, and no one else can ever have my mind, that's what makes me unique.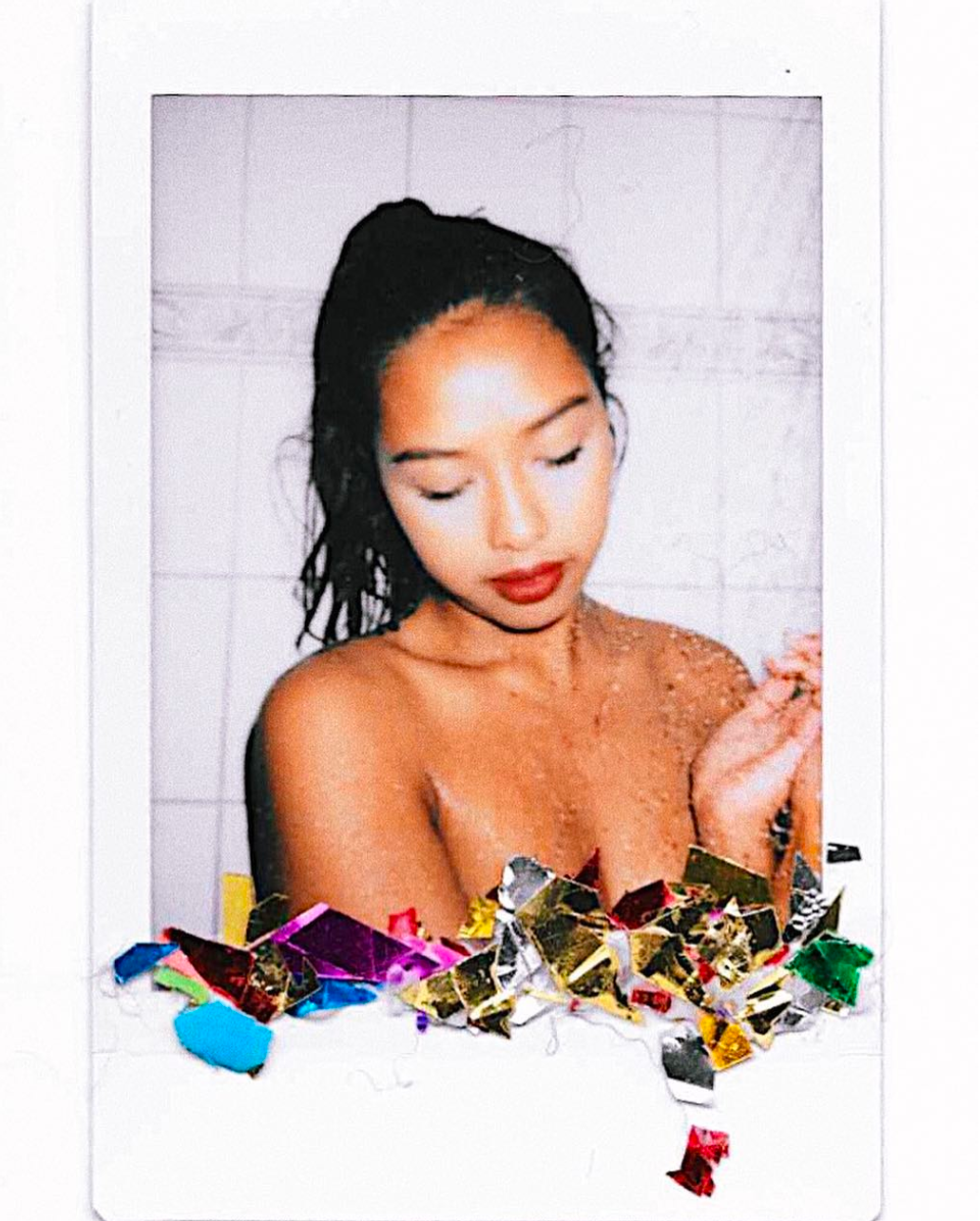 @saticamusic on Instagram
What's coming up next for you?

Lots of new music and upcoming projects coming up! I'm soooooo excited to share it with you guys.
---
---
Rachel A.G. Gilman is a writer, a radio producer, and probably the girl wearing the Kinks shirt. Visit her website for more.
---
READ MORE ABOUT MUSIC...
---