MUSIC
Tell me why most rap videos turn into Ciroc commercials?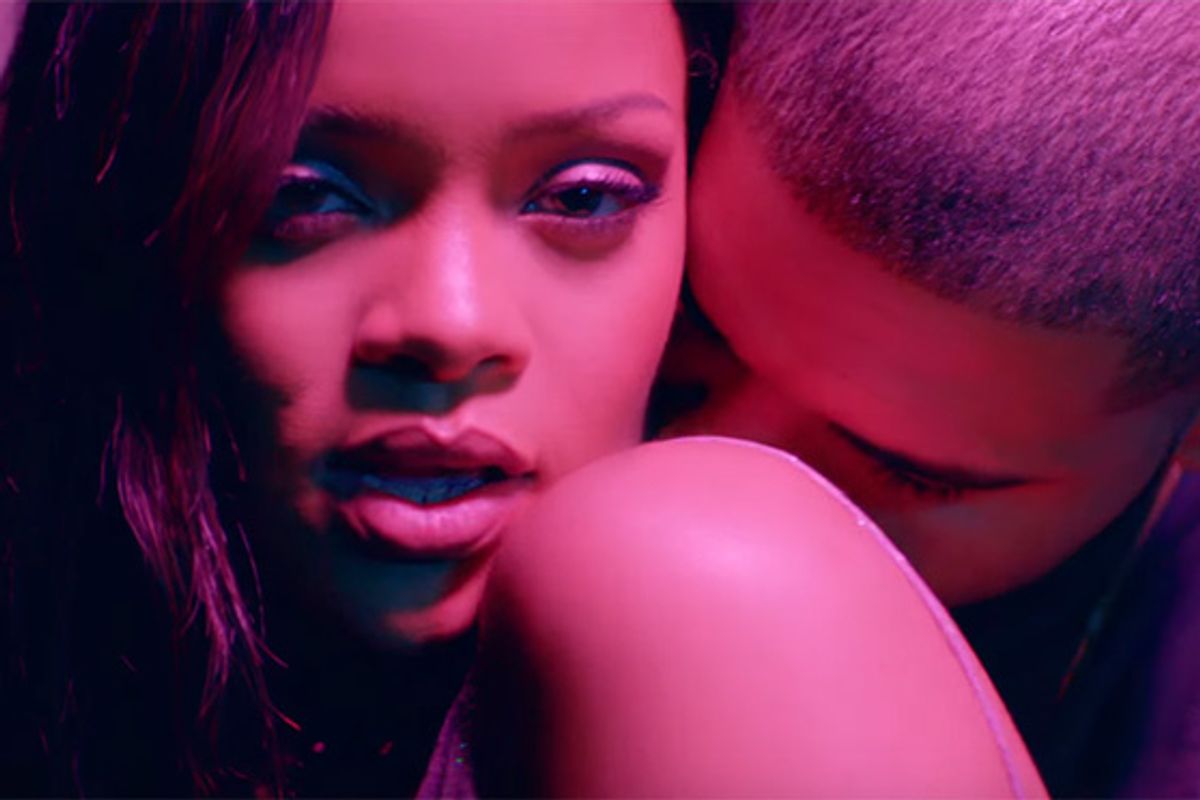 Rihanna "Work"
Sex sells cars, beer, music, Kylie Jenner lip kits, herbal teas, deodorant, toothpaste, HBO — pretty much everything...
Do you remember a time when you were underage and had to create a fake YouTube account so you could watch restricted music videos? Or do you remember getting kicked out of the computer lab for watching D'Angelo's "Untitled (How does it feel?)"? I do! Since the beginning of time, sex is the name of the game. Sex sells cars, beer, music, Kylie Jenner Lip kits, herbal teas, deodorant, toothpaste, HBO — pretty much everything, and music videos are no exception. It might look like Britney Spears is counting her steps, but really, she's using her impeccable abs to convince you to buy from an assortment of candy-scented perfumes. Conspiracy theory? I think not! I went ahead and did the dirty work for you and picked ten of the raunchiest music videos of the last decade.
N.E.R.D. "Lapdance" (2009)
Where are all my N.E.R.D. fans at? Star Trak! Star Trak! The Neptunes are responsible for a lot of early 2000's rap hits, some you might not even realize. "Lapdance" is one of their raunchiest songs from their debut album In Search Of. The video is sleazy and features a young Chad Hugo, Pharrell Williams, and Shay Hayley.
Christina Aguilera "Dirrty" (2011)
We know it's dirty because it's spelled with two r's. When Christina Aguilera isn't screaming at the top of her lungs, she's screaming at mid-range just in case you can't hear her. "Dirrty" was Christina's break into sleazy pop music, short, school skirts and caged boxing rings where women fight for equal rights! Just kidding, but maybe for equal camera time. Some critics said it was too much and an awkward transition into her adult persona.
Iggy Azalea "Mo Bounce" (2017)
I put "Mo Bounce" on the list because having a young girl dance in an otherwise sexually charged music video is WRONG. JUST WRONG IGGY! Someone forgot to tell Iggy that the presence of children on set doesn't somehow negate all of the ass shaking. If you can sit through her devastating "blaccent" at least you'll get to peep some exceptional backsides.
Miley Cyrus "We Can't Stop" (2013)
Remember when Miley Cyrus was on Disney as the wholesome country singer Hanna Montana? God, that wig was horrendous. It's not hard not to see why "We Can't Stop" is the classic good-girl-goes-bad conundrum, or more specifically, Disney-girl-makes-out-with-a-barbie-and-then-angers-several-moms-on-her-world-tour. Yeah. Miley found herself in the deep end before the life jackets were supplied.
Jeniffer Lopez "I Luh Yah Papi" (2014)
Folks, this is the female gaze. Jennifer Lopez flips the script in "I Luh Yah Papi" and puts the camera on men. If you're a heterosexual dude and it makes you uncomfortable looking at half-naked men, think about all the media portraying naked women. Ooo la la. Subverting sexism in the music industry is so naughty.
Robin Thicke "Blurred Lines" (2013)
"Blurred Lines" is a really creepy song that slightly promotes rape culture, along with Pharrell William's classic make-a-hit-for-summer formula. (And some argue it ruined Robin Thicke's career and marriage.) But with that aside, the video is also a creepy spectacle of the male gaze, some type of male fantasy where supermodels can't find shirts or hobbies outside of smizing for the camera. The unrated, NSFW version is only viewable on VEVO. You're welcome.
Rihanna "Work" (2016)
Is it me or does every Rihanna song rely on animal noises for the chorus? "Work, work, work, work, work, work!" "Wild, wild, wild thoughts!" "Ella, ella, eh, eh, eh." "Work" is a sexy song with a sexy video, so sexy I feel weird watching it in public. What's better than Rihanna in a mesh maxi dress twerking while staring at herself in a mirror? If you try to tell me motherhood, I'm coming for you!
Beyonce "Partition" (2014)
"Partition" is Beyonce strutting around for her man Jay-Z. What makes the video so provocative is that marital couples, especially power couples like Beyonce and Jay-Z, tend to keep their personal affairs private, and here we are given a very intimate look into Beyonce's and Jay-Z's sexual repertoire.
Nicki Minaj "Anaconda" (2014)
"Nicki, Nicki, Nicki, put it in your kidney!" She needs no introduction. We know Nicki for her cutthroat lyrics, outrageous style (which she's recently toned down), and her voluptuous backside. Let's just say in "Anaconda," Nicki isn't shy to show herself off or challenge sexual stigmas against women's bodies.
Kanye West "Famous" (2016)
Kanye. Oh sweet, sweet Kanye. He loves attention almost as much as we love giving it to him. And "Famous" is brilliant for breaking the fourth wall and observing the dynamic between fame, celebrity, and privacy. A naked Taylor Swift, Donald Trump, and wife Kim Kardashian are shown as eerie wax figures for our viewing pleasure. Someone get the popcorn, and someone print a copy of Laura Mulvey's "Visual Pleasure and Narrative Cinema." Voyeurism has never been this much fun.
There's nothing wrong with a provocative art, nothing wrong with a little bit of skin, and nothing wrong with Nicki Minaj showing us her backside. I just recommend maybe not watching these videos in the computer lab while your teacher circles the room.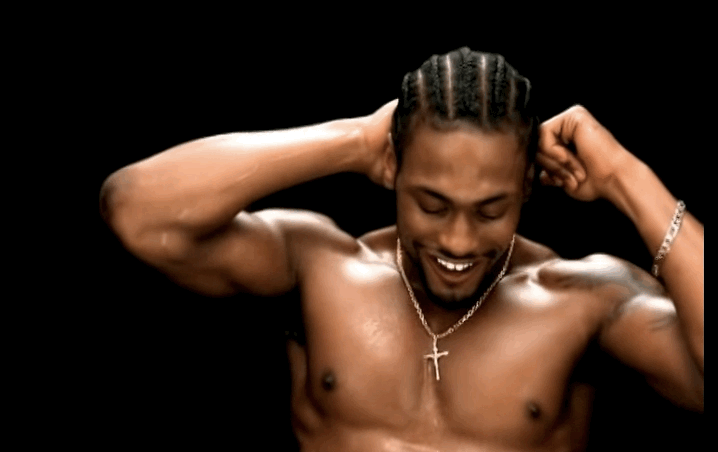 D'Angelo Untitled (How does it feel?)
Shaun Harris is a poet, freelance writer, and editor published in avant-garde, feminist journals. Lover of warm-toned makeup palettes, psych-rock, and Hilton Als. Her work has allowed her to copyedit and curate content for various poetry organizations in the NYC area.
POP⚡ DUST | Read More About Music...

INTERVIEW | Circa Survive write their best songs ever on "The Amulet"
Six best lines from Eminem's demolishing freestyle on Donald Trump
Princess Nokia's "1992" is a nostalgic account of 90's culture, adolescent angst, cartoons, and identity
REVIEW | Echosmith ventures Inside a Dream in their new EP
These 10 influential rap albums have forever changed hip hop.