Double the vocals, double the songwriting capabilities, double the pleasure: this is a formula that has never steered the Shook Twins, Katelyn and Laurie, wrong before.
On their latest release, the indie folk musicians go deep and explore the full-body of their emotions, from uncertainty to happiness to heartbreak. Blending their almost identical vocal talents together, the sisters create a sound that will echo through the depths of your soul long after you've finished listening. Small but mighty, the new material is a fierce statement of minimalism and femininity, and will hopefully tide fans over until the sisters finish making stops on their fall tour.
Shook Twins are exclusively premiering 2 on Popdust. Listen to the new tracks below!
Katelyn Shook from the group also spoke with Popdust about the release and why it's their most exciting work yet.

---
You're sisters, so you've known each other all your lives, but how did you come to develop your interest in music and start playing together?
We have always loved singing together ever since we were tiny. Making up songs and learning our favorites. We started to get more serious when we picked up guitars at age 17 (which first started by wanting to impress a crush of mine!) and then we discovered we can play and sing and write and perform together and make money! So we just never stopped.
You've found some famous fans in The Lumineers and Neil Gaiman. What's it like to hear their feedback on your music?
It's incredibly rewarding to have people you admire give you some love back. I mean we will always appreciate mom and dad's praises, but when someone with REAL credibility (that didn't raise us) says our music is good, we really start to believe it!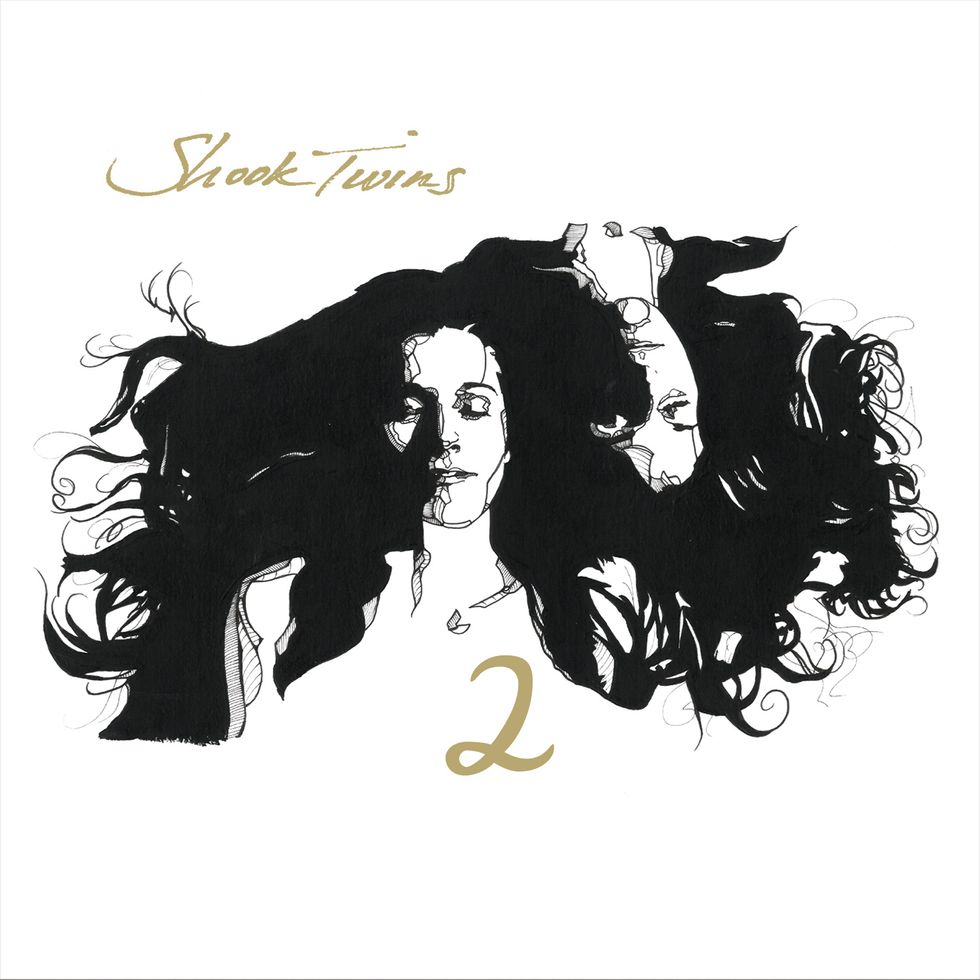 You're premiering your EP, 2, on Popdust. What was the writing and recording process for this like?

This EP, 2, is a whole new approach for us. We decided to do something very simple and just capture a batch of songs in a very raw way- almost all live in a living room to tape. We took three old songs from both of our previous albums, one song written by an old friend of ours from Idaho, one a capella song performed and written by Laurie and one new song that will also be recorded with the full band on our upcoming full length, full band album.
You guys have previously said this project is different from all others you've worked on. In what ways do you think this a change from your previous work?
It's a change because it's so simplified. With all our other recordings we do lots of overdubbing and production that fills in a lot of space around our writing. This EP is really just our voices, our hands, our words (except for "Mad Scientist") and it's more focused on the songwriting than anything else we've done.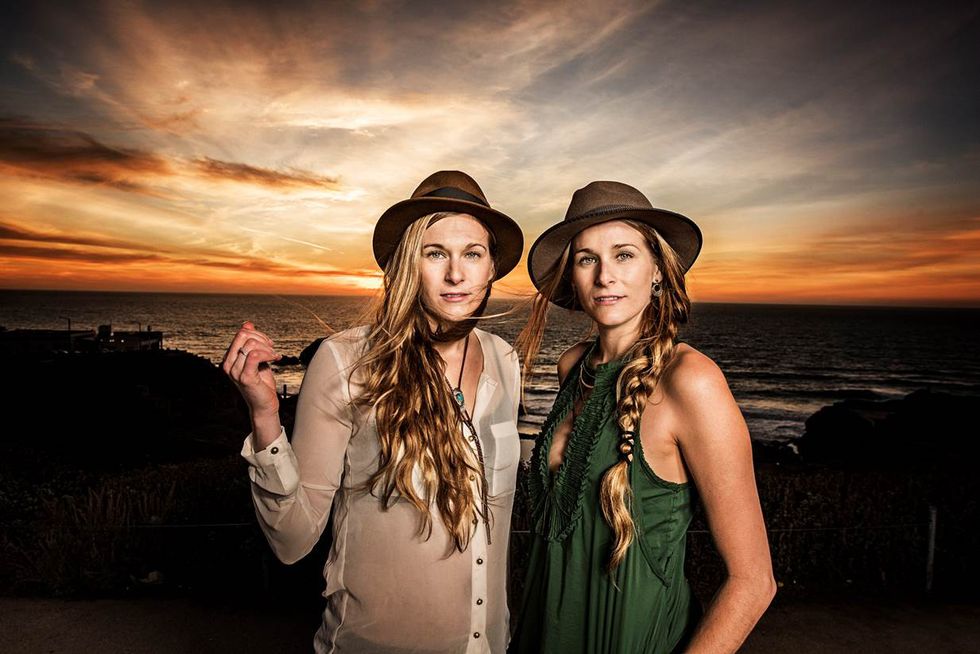 Which songs on the project are you guys most excited about?

We're most excited about the cover song, "Mad Scientist" because we've loved this song by our friend, Vance Bergeson, for a long time, and we are so grateful to finally get to record it in the setting it was intended to be recorded in. And we're excited for more people to hear this song than the few Vance has played it for live. And we're excited about "Safe." This is the new song that will have a full band version released as well and we really think this song is one of our most relatable. It's a break-up song so that always seems to help others find peace in their own love turmoils and it feels good to lend some comfort in this way.
You're heading out on tour with a full electronic band. What are you looking forward to with that?
We always tour with a full band these days. We have three wonderful guys backing us up and helping to write some of our newer songs with us. They are incredible musicians and it makes our live show much more impressive and brings a far heavier groove than just the two of us make!
---
Shook Twins are on tour through November. Follow them on Facebook, Twitter, and Instagram.
---
Rachel A.G. Gilman is a writer, a radio producer, and probably the girl wearing the Kinks shirt. Visit her website for more.
POP⚡ DUST | Read More About Music...
EXCLUSIVE | Newcomer CYN amped up the house at Public Arts
REVIEW | Bee Bee Sea's explosive "Sonic Boomerang"
MUSIC MONDAY | Came early this week thanks to *repeat repeat's Halloween playlist