Frontpage Popular News
THE OPTION | Catalan Independence and What It Could Mean for Barcelona Soccer
With the future of Catalonia unclear, we look at what independence would mean for one of the world's most powerful soccer clubs.
Violent clashes with the Spanish police followed Catalonia's October 1st independence referendum, during which an estimated 90% of voters chose secession over remaining a part of The Kingdom of Spain. While these results seem to show that Catalans favor independence by a huge majority, they were impossible to independently verify. This is due, in part, to the use of paper ballots but can more accurately be attributed to Madrid's active attempts to delegitimize the independence movement. This past Friday, Spanish prime minister Mariano Rajoy escalated things a bit further when he sacked the entirety of Catalonia's parliament. Their police chief and regional president were also removed from office. To throw another wrench into this increasingly complex situation, a unionist rally was hosted in Barcelona yesterday. Officials in Madrid say that the rally drew close to one million people, while police estimates in Barcelona indicate that there were around 300,000 in attendance, showcasing the divide between the two regions. The tensions are mounting. Both sides are aware of the wide-reaching political and economic implications attached to Catalan independence. This is an issue that effects not just Spain but the entire European Union.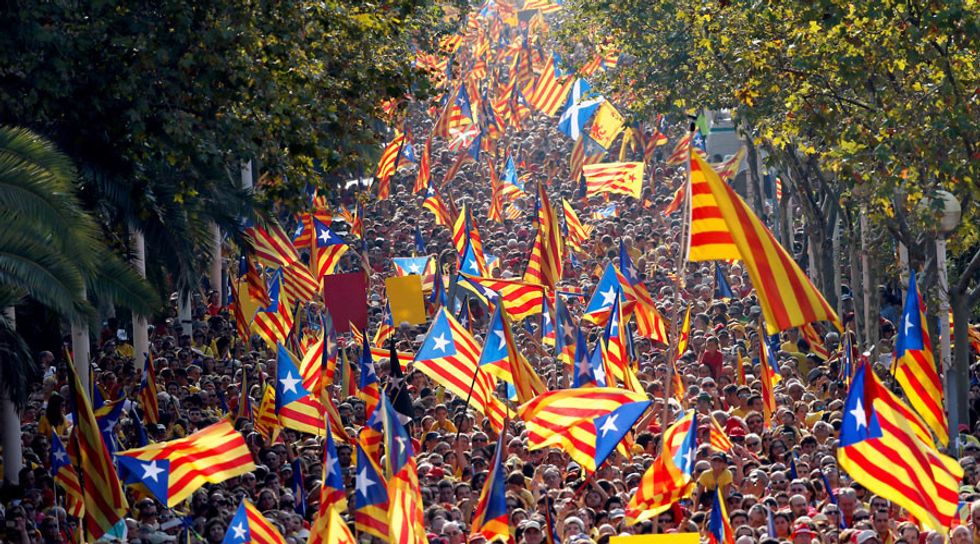 TheHillTalk.com
In the middle of this conflict, is Barcelona F.C., one of the world's most powerful sports organizations. Barcelona and their rival Real Madrid are by far the two most recognizable teams in Spain's La Liga, and their rivalry is one that more than adequately symbolizes Spain's tumultuous relationship with Catalonia. During the Spanish Civil War, Catalonia fought on the side of the 2nd Spanish Republic. After Francisco Franco defeated the Republicans and consolidated power in 1939, he stripped Catalonia of its autonomy. During his reign, Franco tried to suppress Catalonia's unique identity and often times resorted to torture and murder in order to accomplish his political goals in the region. He also used his political power to support his favorite soccer team, Real Madrid. In response to this, Catalans began heading to Barcelona F.C. games in droves, unceremoniously flipping Franco the bird. This is when soccer became a form protest. El Clásico was no longer just a hyped-up derby game but a symbol for the many disputes between Madrid's central government and the defiant Catalans. Though the stakes have lowered considerably since Franco's death (1975), the rivalry between Real Madrid and Barcelona F.C. is still one of the most important rivalries in sports. That being said, La Liga president Javier Tebas told Marca. "In sport, it isn't a la carte and things must be clearly stated." "It isn't easy to have an agreement and study Spanish legislation but if they (Catalan clubs) do get that, then they will not be able to play in Spain's La Liga, but I hope it doesn't come to that." This is a pretty clear message. Catalan independence would result in Barcelona's expulsion from Spanish soccer.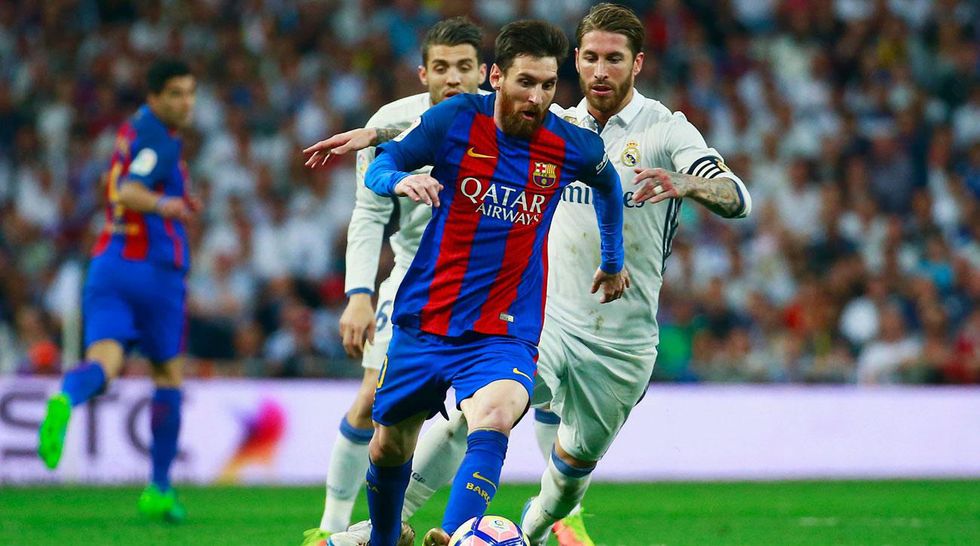 SI.com
So what happens if the referendum passes, and Catalonia secedes from Spain? For one, Barcelona will have to find a new league to play in. Former French Prime Minister, Manuel Valls has stated that there is already precedence for a foreign team in the French League saying in 2015, "Monaco play in Ligue 1, so why not Barcelona?" While the French Ligue 1 has expressed some interest in the club, the move would most likely be a long, bureaucratic process that could take years. There's also a chance that Barcelona could join either the Italian Serie A or the English Premier League but the path to joining those leagues is just as difficult. Arsene Wenger suggested in a press conference that Scottish teams would have precedence over Barcelona with regard to joining the EPL.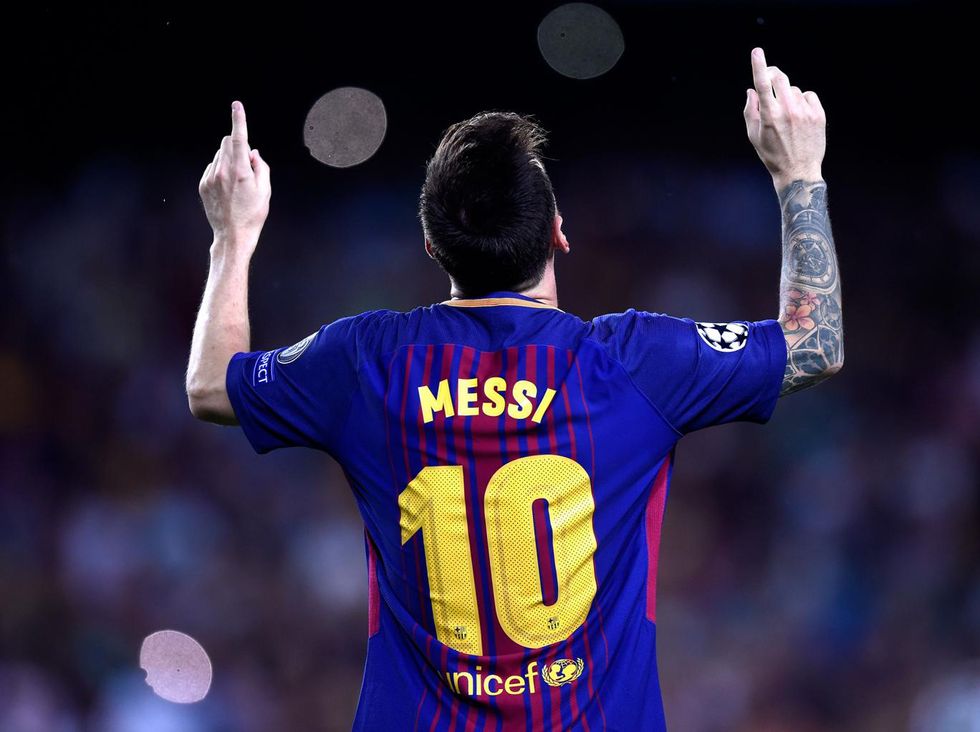 TheIndependent.com
The most likely circumstance would be a revival of the Catalan league. With high-caliber teams such as Espanyol and Girona also located in Catalonia, this would probably be the easiest route for Barcelona to take. That being said, the competition would be significantly weaker than that of La Liga and the other top-flight European leagues. The market size would also be considerably smaller, significantly effecting Barcelona F.C.'s bottom line and their ability to attract high-profile athletes. The entertainment value in watching Lionel Messi decimate no-name Catalan players is pretty low. As Barcelona's soccer academy continues to have trouble, the team is relying more and more on buying top players from abroad. While there are plenty of academy players who dream of playing for Barcelona, if the team ends up in a lower-tier league, this well will run dry. On top of this, Neymar has moved on to greener pastures and Suarez has not been playing particularly well of late. The team is becoming increasingly reliant on Messi to carry them into Champions League relevance. Even if Messi remains loyal and sticks with the team following independence, he's 30 and even the best player in the world isn't immune to the effects of time. With the club's transfer window closed until January, Barcelona has to start thinking of the future and how to they will make a name for themselves without the help of La Liga. This isn't to mention the myriad complications of Catalonia registering with UEFA for Champion's League, a move that could see Barcelona having to play through several qualifying rounds in order to make it in.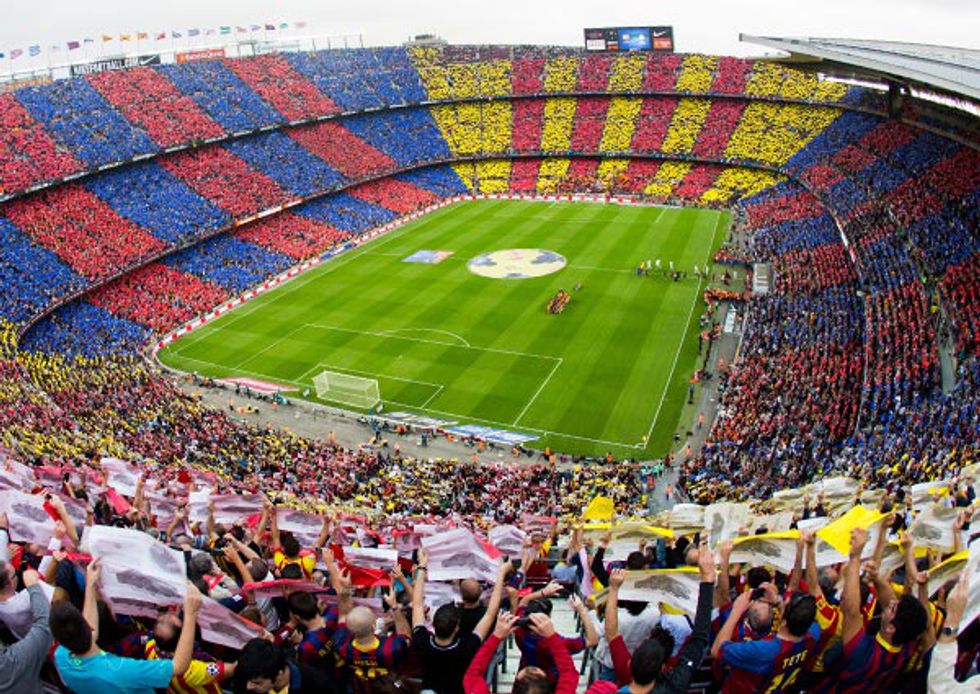 Getty
With all of this in mind, Barcelona F.C. has stood firm in their support for Catalan independence, stating on their website, "FC Barcelona, in holding the utmost respect for its diverse body of members, will continue to support the will of the majority of Catalan people." A cynic might think that this support means Barcelona already has an exit strategy but regardless, it's admirable of the team to stand with Catalonia's independence vote, especially since independence all but guarantees a difficult transitional process. While Catalan independence will almost definitely hurt the club, they have stood by their fans and their community during this time and have put profit aside in the name of Catalan sovereignty. Hopefully La Liga won't be so shortsighted as to remove Barca from competition but either way, Barcelona's future is increasingly uncertain.
POPDUST Picks | Week 9
We were 9-3 last week. Just saying.
Bills over N.Y. Jets
Houston over Indianapolis
Jacksonville over Cincinnati
New Orleans over Tampa
Oakland over Miami
Atlanta over Carolina
Philadelphia over Denver
Tennessee over Baltimore
Seattle over Washington
Detroit over Green Bay
Kansas City over Dallas
LOCK of the Week:
L.A. Rams over N.Y. Giants
UPSET:
San Francisco over Arizona
---
Matt Clibanoff
is a writer and editor based in New York City who covers music, politics, sports and pop culture. His editorial work can be found in Pop Dust, The Liberty Project, and All Things Go. His fiction has been published in Forth Magazine. Find Matt at his
website
and on Twitter:
@mattclibanoff
---
POP⚡ DUST | Read More…
THE OPTION | Philadelphia Big Maybe
The Game Within The Game of Fantasy Football
"Portlandia" is made with love and wacky liberals in mind
---