Sports
Yes, and it's probably Arsène Wenger's fault.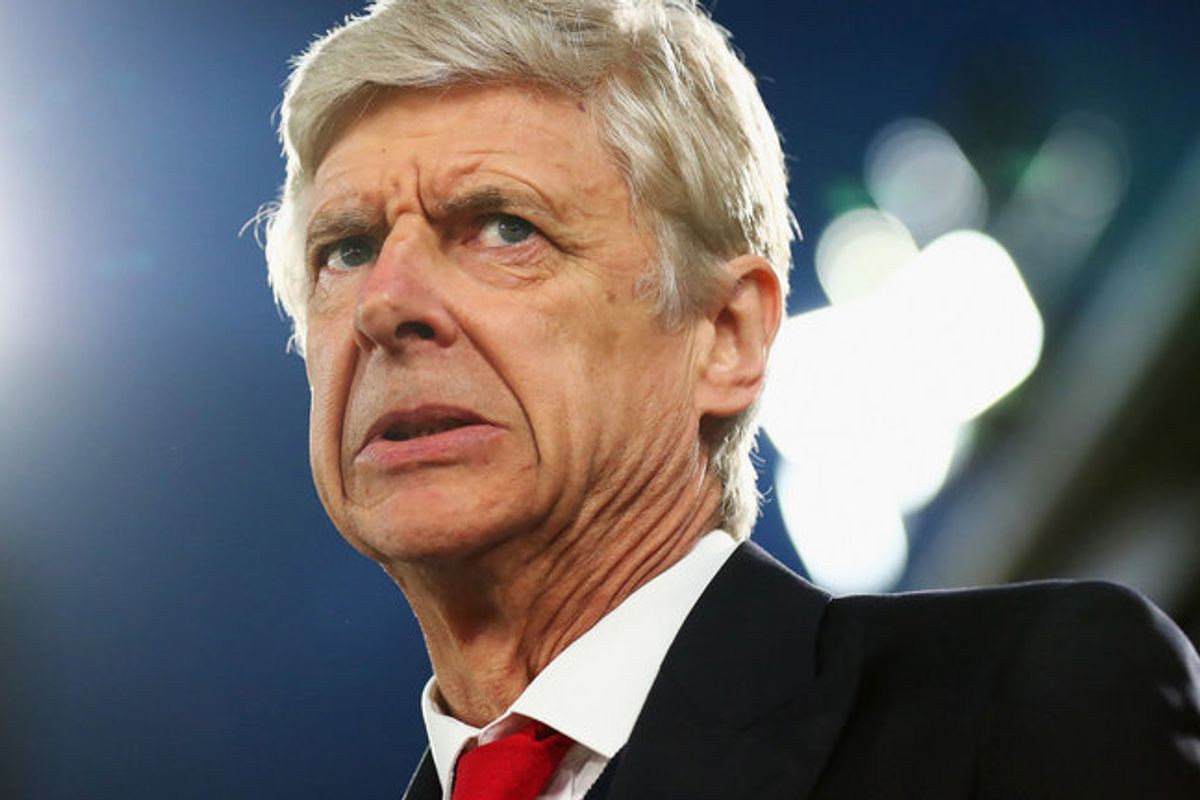 In Arsenal's last ten premier league matches, they've mustered only three wins. Their recent loss to Brighton marks the first time since 2002 that the team has lost four straight games. Unless there's a master chess player behind the scenes at Arsenal's home office who's sacrificing the 2017/18 season for some unseen material gain, this is not a good look for the Gunners. For a team perennially perched in the Premier League's top four, this season has been a disaster. That said, no one is entirely sure where to place the blame. Arsenal is failing in so many different areas, that it's almost impossible to isolate any one thing that could help turn their season around.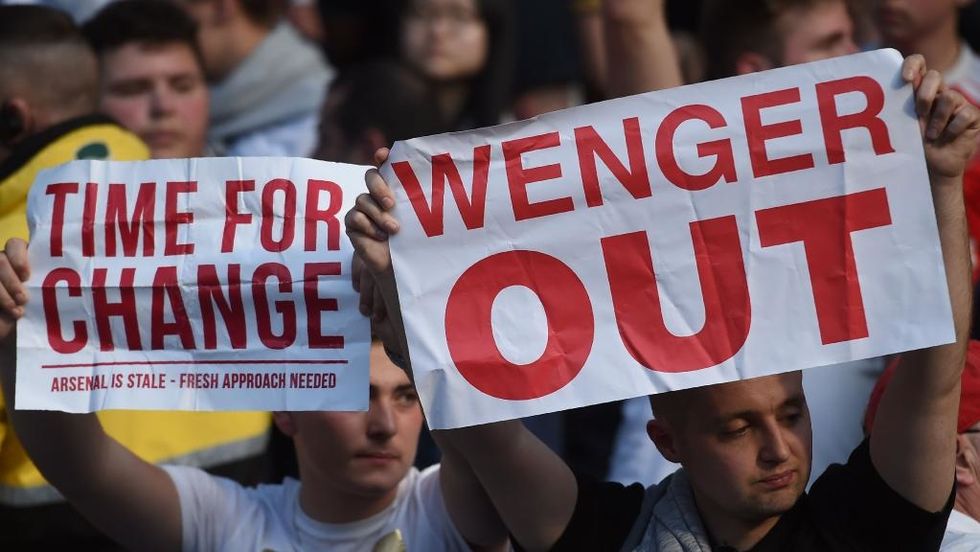 Still, the buck has to stop somewhere right? Why not at Arsène Wenger? Wenger has managed the team for over twenty years and has led them to three Premier League Championships. He's also perhaps the most responsible for Arsenal's surge in worldwide popularity, due to their dominant play in the early 2000s, and the fact that Wenger led them to the first undefeated season in over a hundred years. Hell, his first name even sort of looks like the team name. These accolades however, are all over a decade old and have left many Arsenal fans asking "what have you done for me lately."
Over the past few seasons, as production has dipped a little too low for North London's liking, Wenger has faced the brunt of the media's scrutiny, getting blamed for shoddy goals and a lack of cohesion in the locker room. According to Wenger's former player Emmanuel Petit however, the Frenchman is not the problem. On top of this, Wenger was recently awarded a two year contract that he intends to honor, sincerely believing he can turn his once-dominant team around. This all sounds peachy, but like I said at the beginning of this paragraph, the buck has to stop somewhere. And after this weekend's loss to Brighton, sports bookies are already paying out on bets that Wenger will be the next Premier League manager who gets the axe.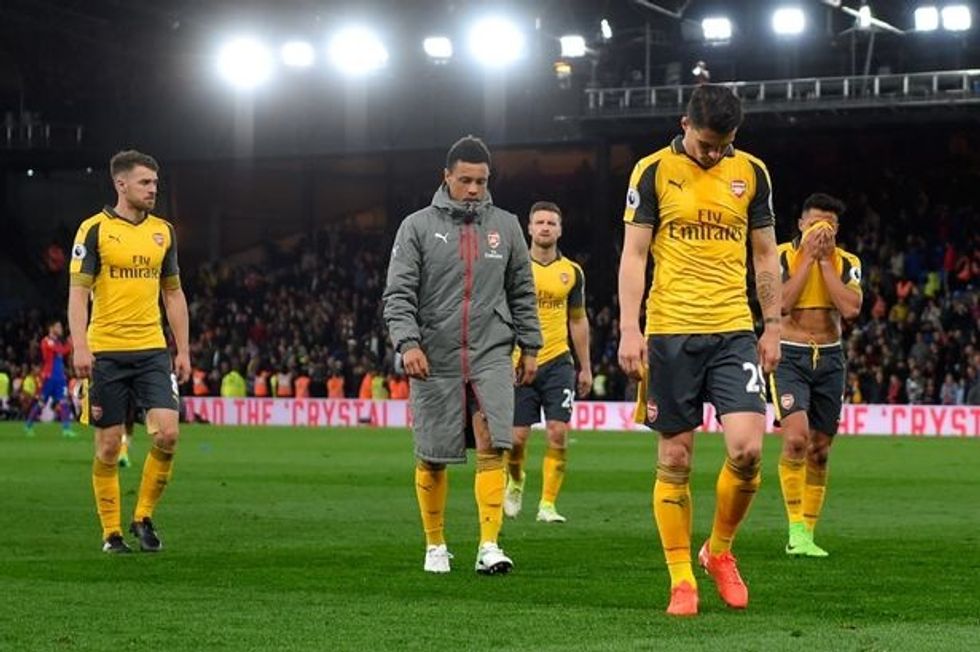 It's not just fans who are begging for a change in management either. Players have been calling on their coaches to give them more help, revealing a long-suspected riff between the players on the pitch and their management staff. This week, Arsenal's captain Laurent Koscielny declared that Arsenal's confidence is shattered, and that it will take quite a bit for the locker room to regain its poise, saying "we are not confident in our quality individually and collectively." For his part, Arsenè Wenger is trying his best to rally his team, but nothing he tries ever really seems to work. From changing lines, to transfers, to opponent-specific formation changes, nothing ever seems to fall Arsenal's way and at this point, getting into the top four looks like an impossibility. Arsenal also missed the top four last year. This means, that in order for Arsenal to get back into Champions League, they have to win the Europa League Cup, a feat that they're probably not capable of performing.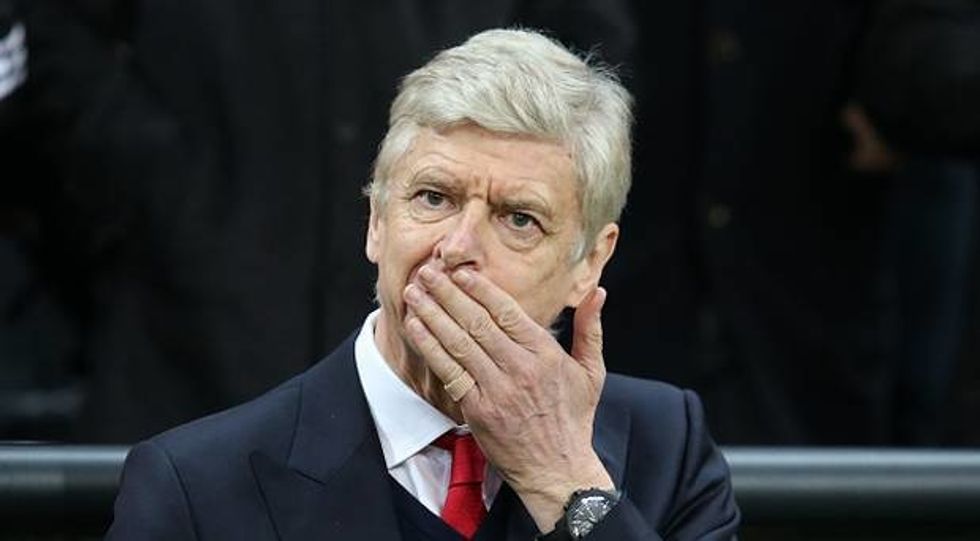 Wenger is under intense pressure to fix his team and get back into the top four. For a club with Arsenal's revenue and fanbase, this shouldn't be hard, but Wenger continues to dominate in one specific area: losing winnable games. When asked to explain himself to ESPN, Wenger offered a strange analogy about trousers, that left most soccer fans scratching their heads.
The direct quote:
"When you have just the trousers on it's easy to take them trousers off as well. When you're completely naked you have to find a shirt and try to put it on again and then you're dressed normally again."
No one knows what this means. It sounds like Wenger is in the early stages of dementia. These are the incoherent ramblings of a man who is losing his mind. Still, despite their poor play and complete lack of charisma or character, Arsenal's yearly revenue topped 400 million pounds last year and is continuing to grow steadily. This is probably why Wenger has been allowed to stay on so long. That said, words can only peripherally capture Arsenal's failings. If a picture is worth a thousand words, how much is a video worth? I'm not sure, but here's Petr Cech letting in a brutal goal, a metaphor for Arsenal's season:
---
Matt Clibanoff is a writer and editor based in New York City who covers music, politics, sports and pop culture. His editorial work can be found in Inked Magazine, Pop Dust, The Liberty Project, and All Things Go. His fiction has been published in Forth Magazine. -- Find Matt at his website and on Twitter: @mattclibanoff
---
POP⚡ DUST | Read More…
THE OPTION | The Stafford Effect
THE OPTION | Catalan Independence and What It Means for Barcelona Soccer