test
When it comes to violent crime, there is seemingly no pattern to the way in which the NFL deals out punishment.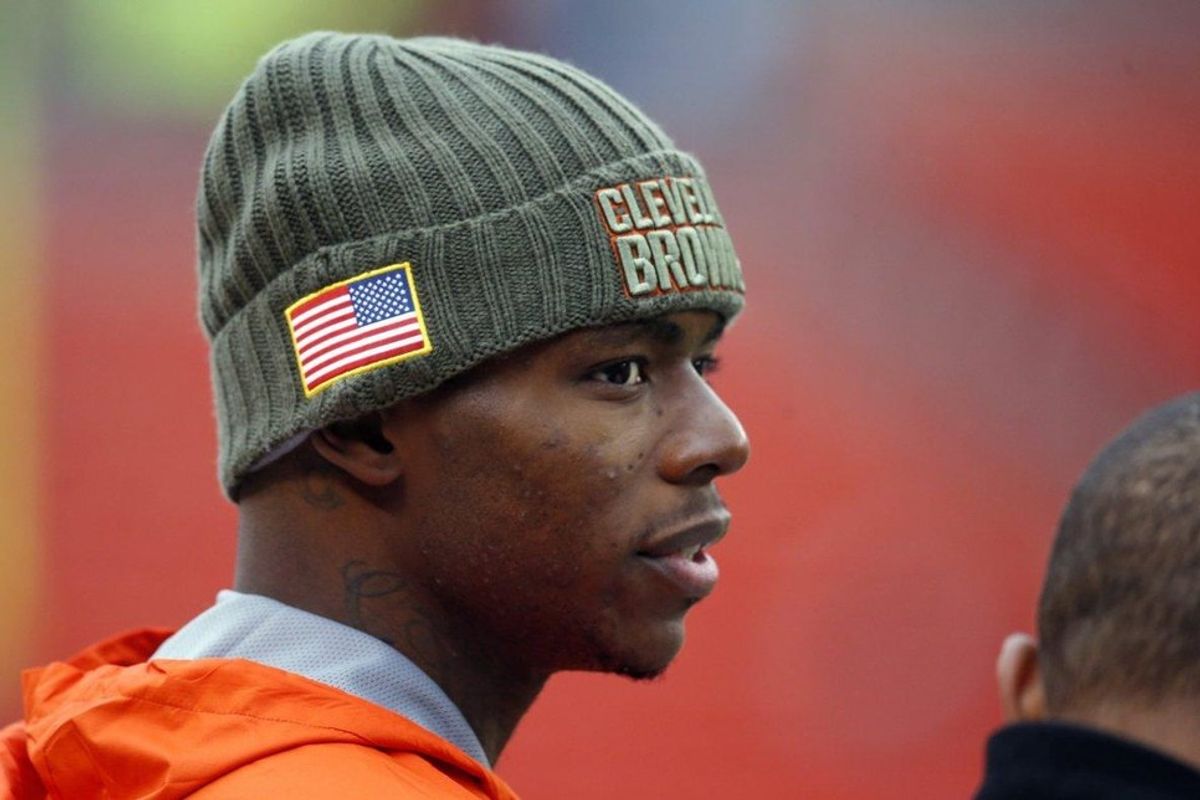 This Sunday, Josh Gordon started in his first NFL game since 2014. His story is an odyssey of wasted potential. After getting kicked off the team at Baylor for dealing marijuana, Gordon declared for the NFL supplemental draft in 2012. He was then picked up by the Cleveland Browns, playing just one full season before his drug and alcohol habits caught up to him and started earning him suspensions. Even missing two games in the 2013 season, Gordon was electric, leading all wide receivers in total yardage. After failing a test for alcohol (he was previously convicted for a DUI), Gordon faced a year long suspension going into 2015. He was subsequently denied reinstatement after failing a drug test in 2016. He then checked into a rehab facility, checked out, and then was denied reinstatement again in May of 2017. Now he's back, and in his first game, he had 4 catches for 85 yards and was heavily involved in the offense. While he showed flashes of brilliance on Sunday, it's unclear whether or not he's going to be the same player as he was in 2013, and it's not particularly useful to speculate. That being said, Josh Gordon's case gives us an opportunity to explore all of the strange inconsistencies in the way the NFL deals with players who break the law.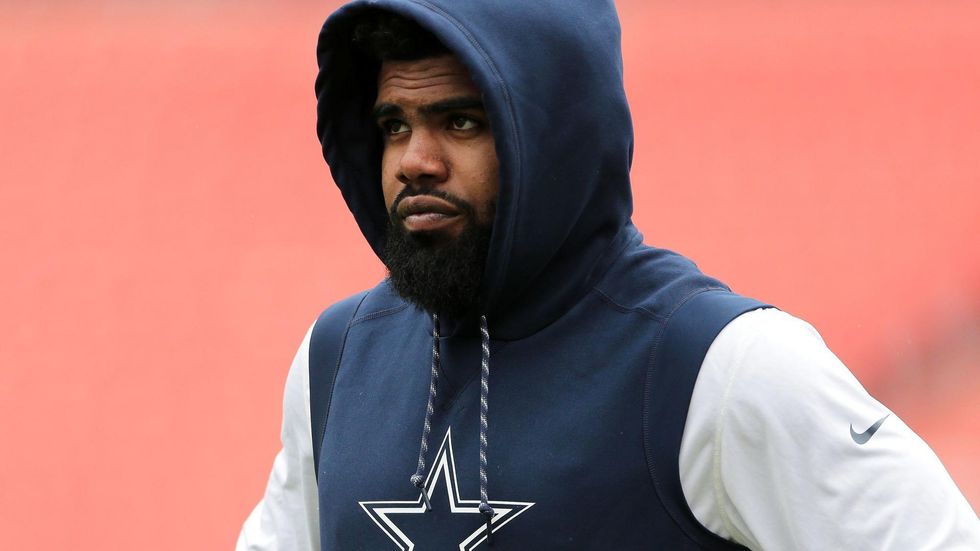 The idea that star players get preferential treatment is well-worn territory; but to say that the NFL has a double standard regarding suspensions would imply that the league's behavior falls into some sort of discernible pattern when it comes to dealing with criminal misconduct. It doesn't. The NFL personal conduct policy is, in a word, insane. Compared to the 41-page substance abuse manual, the personal conduct policy is minuscule. The league has absurd standards for meeting drug-testing schedules and for what constitutes marijuana abuse, but when it comes to sexual misconduct or violent crimes, the league has a single .pdf document. Players accused of violent crimes can be put on paid leave. If the player is found guilty of a violent charge or if the NFL investigation determines that he's in violation of the league's policy, he is then given a mandatory six-game (unpaid) suspension. A second offense results in banishment from the NFL. That said, the NFL has been known to bend and (in some cases) flatly ignore its own policy rules. The weird thing is, these inconsistencies don't always work in favor of the players.
For example, Ezekiel Elliott was recently accused of domestic violence by his ex-girlfriend Tiffany Thompson. Despite the NFL's lead investigator suggesting that he be let off, Zeke was given a six game suspension. While there was some photographic evidence, Elliott was never charged with a crime. In this case, the NFL probably made the right decision. There were photographs. There were several police reports. That being said, the whole thing felt like a make-up call for commissioner Roger Goodell's bungling of the Ray Rice case in 2014. Zeke's suspension wasn't about Tiffany Thompson. It was an attempt by Goodell to rebuild his own image. Rice's case was particularly horrifying because he was only suspended by the NFL after a video was released by TMZ of him assaulting his future wife Janey Palmer in an elevator.
The suspension was later repealed, but no team was willing to take the PR hit associated with signing Rice after the video of his assault went viral. There was speculation that Goodell saw the tape before TMZ released it but the evidence was inconclusive. Regardless, Goodell's mishandling of that situation landed him in hot water and Elliott's misconduct provided him the perfect opportunity to redeem himself.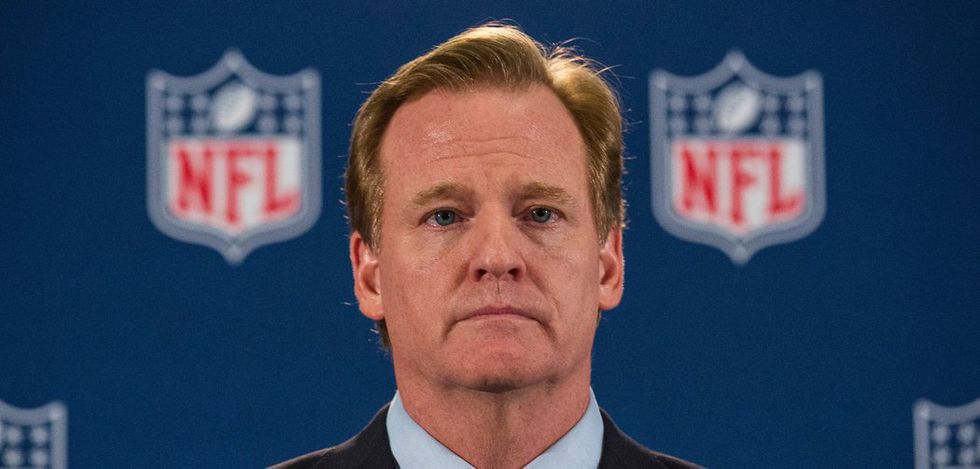 The NFL's inconsistencies when handling conduct violations aren't isolated to Ezekiel Elliott's case however. Ray Lewis was accused of double homicide in 2000. He was never suspended. He was given a hefty $250,000 fine by the league for obstructing justice, but he was able to continue playing and went on to become the Super Bowl MVP the following year. This is a far cry from Aaron Hernandez's treatment in 2013, when the New England Patriots dropped him days after his arrest. While Lewis' charge was before the sweeping policy changes of 2007, he nevertheless played until 2012. It's unclear whether his homicide charge would have counted as a first offense if he ever found himself embroiled in another controversy. In Lewis' case, it's impossible to tell but when talking about players who have broken league policy multiple times, no one really comes close to Cincinnati Bengals cornerback, Adam 'Pacman' Jones.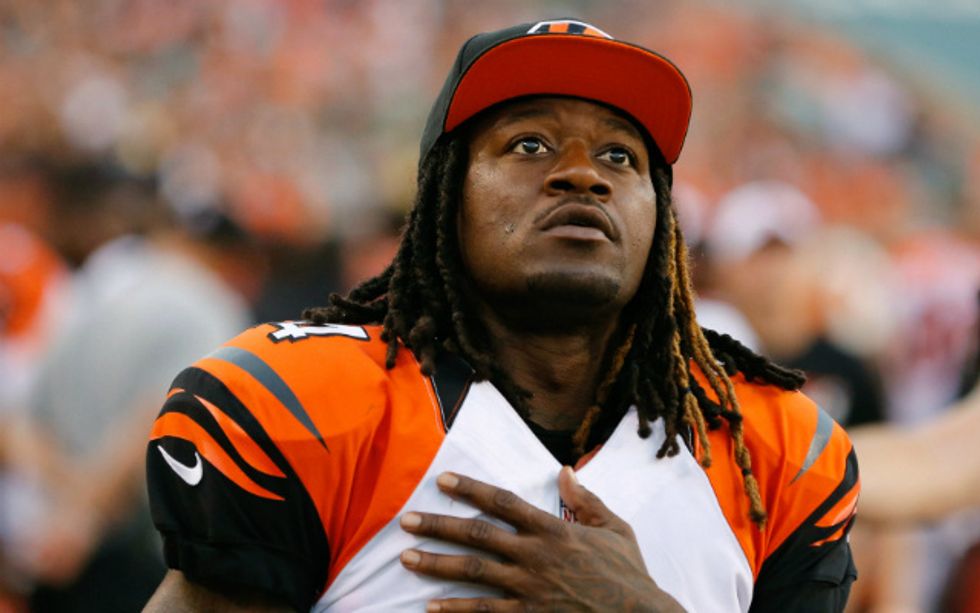 In 2007, Jones was involved in one of the strangest scandals in modern sports history. Following the NBA All Star Game, Jones was out at a Vegas strip club with the rap artist Nelly (yes that Nelly). Nelly was reportedly 'making it rain' when Jones joined in and started throwing hundreds of dollar bills at the stage for 'visual effect'. A club promoter named Chris Mitchell told his dancers to collect the money. Jones became enraged because a dancer took his money without asking him permission and reportedly slammed her head into the stage. Jones and his entourage then had an altercation with the club's security. While all this was going on, Chris Mitchell ran off with a bag of $81,000 that belonged to Jones. Later that night, a member of Jones' entourage returned to the club with a gun and open-fired on the crowd inside. Jones was charged with felony coercion and a misdemeanor battery charge. After this incident, Jones became the first player suspended by the newly-appointed commissioner, Roger Goodell. Jones missed the entirety of the 2007 season.
What's strange is, this wasn't the first time Jones broke the law and by extension league policy. In the two years prior to this event, Jones was arrested on five separate occasions. Two of them were for assault. Since the incident in 2007, Jones has been arrested for assault on another two occasions, as well as several charges for disorderly conduct. One of his assault charges came this year, but oddly enough, Jones only received a one game suspension. According to the NFL's own policy guide, Jones should have been banished from the league on multiple occasions.

In case you were wondering whether or not Jones is an anomaly, here is a list of players who were arrested for violent crimes in the past year and the NFL's reaction to these arrests:
---
Michael Bowie- Charge: Domestic violence, League action: Suspended six games, dropped by New York Giants

Tramaine Brock- Charge: Domestic violence, League action: N/A
Ethan Westbrooks- Charge: Domestic violence, League action: N/A
Roy Miller- Charge: Domestic battery, League action: dropped by Kansas City Chiefs
Rey Maualuga- Charge: Battery, League action: dropped by Miami Dolphins
Dante Fowler- Charge: Battery, League action: N/A
Sean Smith- Charge: Assault, League action: N/A
Damien Wilson- Charge: Assault with a deadly weapon, League action: N/A
Lorenzo Mauldin- Charge: Assault, League action: N/A
Michael Oher- Charge: Assault, League action: N/A
Darrelle Revis- Charge: Aggravated assault, League action: N/A
---
Of the eleven players on this list, only three faced repercussions for their actions. All three were dropped by their respective teams. The only player that the NFL suspended was Michael Bowie. He's now a free agent. When comparing the conservative way in which the NFL dealt out suspensions this year to Goodell's handling of the Ezekiel Elliott case, the inconsistency is extremely apparent. Elliott was never arrested. An internal NFL investigator also recommended that Elliott not be suspended, but he was.
When you look at this list, it's easy to argue about preferential treatment for star players. Darrelle Revis is practically royalty. Michael Oher, despite being a free agent, has a Super Bowl ring and an Oscar winning film about his life. But one look at Elliott, who is a bigger star than anyone on this list, and that argument falls apart. On top of this, everyone on this list was arrested. If a player can be suspended without being arrested, then it should be much easier to suspend players who were taken into police custody, especially if they were arrested for violent crimes. Shouldn't it?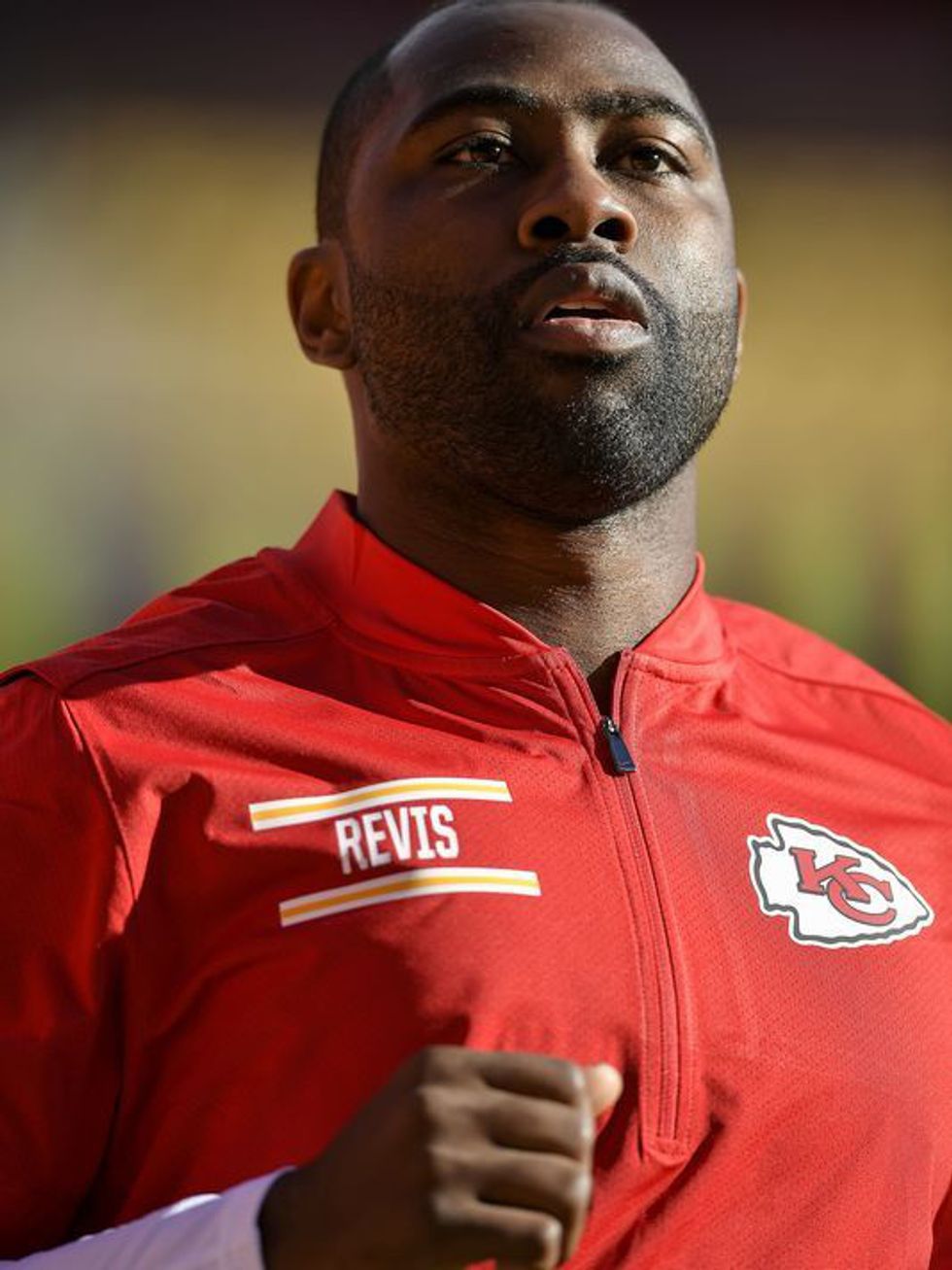 The NFL's dedication to keeping its players marijuana-free, no matter how misguided, is a testament to their abilities to administer and enforce strict guidelines. 13 players have been suspended for substance abuse this year alone. Josh Gordon's issues with marijuana and alcohol are certainly extreme, but he's been out of the league for three years. Nothing he's done during his time in the NFL compares to aggravated assault with a deadly weapon. Gordon hasn't committed domestic violence. Gordon hasn't been convicted of any violent crimes during his time in the NFL. Yet somehow, Gordon has been suspended longer than every player on the above list combined. Somehow, Pacman Jones is still getting plenty of playing time. The NFL is entirely capable of cracking down on violent crimes committed by their players. They could easily deal out a mandatory six-game suspension, outlined in their own personal conduct policy, whenever a player is arrested for a violent crime. The problem is, this would make too much sense.
---
POPDUST Picks | Week 14:

New Orleans over Atlanta
Green Bay over Cleveland
Detroit over Tampa
Kansas City over Oakland
Minnesota over Carolina
Buffalo over Indianapolis
Cincinnati over Chicago
Dallas over N.Y. Giants
Tennessee over Arizona
N.Y. Jets over Denver
Philadelphia over L.A. Rams
L.A. Chargers over Washington
Jacksonville over Seattle
Pittsburgh over Baltimore
LOCK of the Week:
UPSET:
San Francisco over Houston
---
Matt Clibanoff is a writer and editor based in New York City who covers music, politics, sports and pop culture. His editorial work can be found in Inked Magazine, Pop Dust, The Liberty Project, and All Things Go. His fiction has been published in Forth Magazine. -- Find Matt at his website and on Twitter: @mattclibanoff
---
POP⚡ DUST | Read More…
THE OPTION | The Stafford Effect
THE OPTION | Catalan Independence and What It Means for Barcelona Soccer